When ads fail, brand ambassadors speak. This sentence makes sense the more we dive into the digital era. In a world where 81% of users trust personal recommendations over brands and traditional ads are losing their former glory, brands need a new clear voice to cut through the noise. Thanks to the rise of Instagram and its unique offshoots, they found a perfect new opportunity to promote their businesses: Instagram brand ambassadors.
Slightly different from Instagram influencers and brand reps, ambassadors are among the robust trends on the platform that can help businesses explode their brand awareness.
In this article, I will talk about who is a brand ambassador, how they differ from influencers, and what brand ambassadors exactly do on Instagram. Then, I'll walk you through the ways you can become an ambassador on Instagram. So, without any further ado, let's jump in!
Who Is A Brand Ambassador?
A brand ambassador works with her/his favorite brand to increase brand awareness, engagement, sales, and leads. Brand ambassadors use the positive word of mouth, which is one of the best promotional techniques, to promote the brands. 
Simply put, brand ambassadors are the face of brands. They humanize the aspects of brands that cannot be shown in conventional ways. Ambassadors do not only help companies to sell but most importantly, they convey the most valuable brand's message, as they are a link between consumers and brands.
A good example here is to mention the United Nations goodwill celebrity ambassadors such as Angelina Jolie, Shakira, and David Beckham that send the most valuable UN messages to their audiences. 

Brand ambassadors (and also influencers) do not promote a brand just for money. A broader set of criteria is involved when it comes to both sides to make a deal, which I'll discuss further. 
Why Instagram Is the Best Option for Brand Ambassadors?
With the introduction of social media in the last decades, just like almost all the other marketing channels, brand ambassadors' activities have shifted to another level. Now, they can spread the words more quickly with posts, Stories, Lives, and shares.
For many reasons, one of the best platforms for brand ambassadors to carry out their actions is Instagram. This fantastic platform, which hosts 500 million daily active users, offers practical tools that make it easy to contact people.
Moreover, not only Instagram created a global community, but it is also doing its best to keep it vibrant and lively. With an impressive engagement rate of 1.6%, Instagram is the above Twitter and its parent website Facebook.
Also, the Instagram brand ambassadors don't need to be hyperactive to gain attention. Actually, in most cases, the "less is more" rule applies on Instagram. Take a look at this chart that shows the relationship between posts per day and engagement on three popular social media: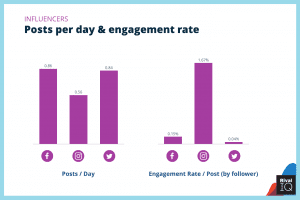 As you can see, although users tend to publish fewer posts on Instagram compared to Facebook and Twitter, the engagement rate is far beyond. 
How Are Brand Ambassadors Different from Influencers?
You may think brand ambassadors and influencers are the same, but they are actually a little bit different. Let's see how these two differ from each other.
Length of Relationship
The simplest way that I can explain the difference between brand ambassadors and micro-influencers is this: Brand ambassadors are long-term (+ high-quality) influencers.
Now let's examine this a little bit. 
If you check out a regular influencer Instagram page, you'll notice that they promote many different products or services each time. Here's an example of a micro-influencer feed: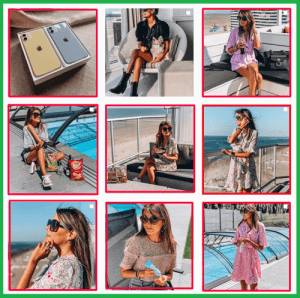 Out of her nine recent Instagram posts, eight of them are promotional posts about eight different brands.
Now look at some of the Hailey Baldwin Instagram posts: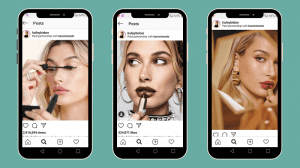 If you look at Haley's feed, she regularly shares posts about BareMinerals cosmetic brand. 
As you can see, the main difference between an influencer and a brand ambassador is that ambassadors tend to focus on only a few brands and maintain a long-term relationship with them. 
Brand Knowledge
Another difference between these two is that brand ambassadors tend to be more informative and expert about the brand that they are endorsing. With ambassadors, brands take their time and invest in transferring the insider knowledge to create true brand experts. In other words, not only do ambassadors love the brand but also they live it.
Some of the brand ambassadors go even beyond that and become a part of brand creators. Did you know Pharrell Williams is not only a brand ambassador of Adidas and Chanel but also has its own line of clothing working with these two?
View this post on Instagram

 Here's the pyramid of influencers that can also be applied for brand ambassadors as well: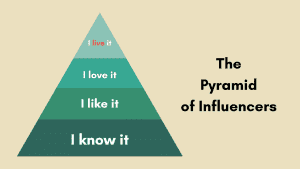 As you can see in the picture, the pyramid of influencers splits influencers and followers into four distinct segments. The higher up in the pyramid, the more passionate and interested is a consumer in a product, service, or brand.
Although micro-influencers might do a great job at making a brand likable and even lovable in followers' eyes, brand ambassadors can even make their followers live that brand, as they constantly showcase different aspects of that brand in short intervals.
Also, influencers, especially micro ones, are great to reach out to more audiences; however, brand ambassadors might have smaller audiences, but they definitely create a higher ROI.
Valuable Feedback
Last but not least, as they are more familiar with the brand, ambassadors can give more accurate feedback and insights to the brands compared to influencers, especially when it comes to introducing new products or services. 
How Much Do Brand Ambassadors Make on Instagram?
Just like the influencers, brand ambassadors make very different amounts of money, depending on various criteria. If you search for brand ambassadors' salary, you'll end up with numbers like $17.47 per hour, but we all know this is not the case on Instagram.
Being a brand ambassador or influencer on Instagram is a whole different story. Getting good money on Instagram depends on factors such as the number of followers, engagement rate, and the level of expertise.
Surely, celebrities such as Haley Balwin get much more money than the average brand ambassadors because of their names and experiences. However, this does not mean that there's no opportunity for others. Remember, not all the companies are as big as Adidas or Chanel. 
Related Article: Most Followed Accounts on Instagram
That being said, because of the stable relationships that brand ambassadors on Instagram have with brands, they probably get more money than influencers who get the average $30,000 to $100,000 per year. 
And how do brand ambassadors get paid? This, too, depends on the type of contracts. Some brands give their ambassadors free stuff, some offer discounts, some pay a regular amount of money for each post, and many pay them based on commissions and affiliate programs.
You may wonder now, is it worth being a brand ambassador? Well, it entirely depends on you. You may not be Ronaldo so that Clear pays you around $1 billion for a single Instagram post, but don't forget that working with brands on Instagram is very robust right now, and most brands are willing to pay you top dollars to be their ambassador (or even influencer).
 How do you become a brand ambassador on Instagram?
So, you've made up your mind and decided to finally go for being a brand ambassador on Instagram; great! Let me tell you a few steps that will help you to become one:
1- Choose the Right Niche
If your ultimate goal is to become an influencer on Instagram, you need to be very peaky about the niche that you're going to choose.
As mentioned above, being a brand ambassador is more than just posting about a product one time and then forgets about that. You need to be absolutely sure that you love your niche. How are you going to show the brands that you're a perfect fit when you don't even use their product in your daily life?
And the more you narrow down your choice, the better income is. Instagram influencer marketing really took off in 2015, and now, after five years, the platform is literally filled with influencers; almost 40% of Instagram accounts belong to influencers, and they mostly fall into these categories: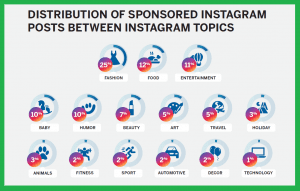 Besides the fact that you should have a noticeable number of followers to gain the brands' attention, you should also be unique. That's why it is important to work on your creative ideas and show your unique voice.
To tell the truth, a huge part of being an influencer or brand ambassador is about storytelling. If you pay close attention, you hear the same thing from them over and over, but each of them has a unique voice that makes them different from each other. So, long story short: be unique.
2- Start as a Micro-influencer
If you have no idea how to become a brand ambassador, a good place to start is to become a micro-influencer. As I've mentioned above, these two are not that very different. 
Read our comprehensive guide on how to become an influencer and get sponsored on Instagram here. 
The good thing about being a micro-influencer is that even major brands — I'm talking about Nike, Coca Cola, and Samsung — start looking for you.
Why do major brands work with micro-influencers as one of the online key strategies, when they can easily pay millions of dollars to big names? Because: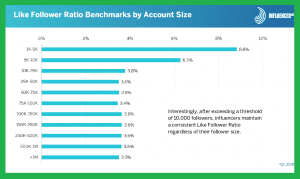 As you can see, after reaching 10K followers, the engagement rate plateaus around 3.5%. But surprisingly, for the influencers with less than 10K followers, the engagement rate is up to around 9%.
This is a great strategy, especially for small businesses, to gain the best results with limited budgets by running micro-influencer campaigns.
If you want to gain brands' attention, you need to show them that you have a good Instagram engagement level.
Don't know how to increase your Instagram engagement? No need to be worried! I'm going to introduce you to an amazing Instagram service that will help you to become an influencer that brands are looking for! So, keep reading.
Related Article: How to Become a Music Influencer on Instagram
AiGrow: Grow Your Instagram Engagement Organically
AiGrow is an Instagram growth service that offers many different promotional packages for all tastes and budgets. If you're dreaming about becoming a brand ambassador, AiGrow can greatly help you to gain the level of engagement that you want. 
So, how to use this service?
First, sign up to AiGrow for free and add your Instagram account to its user-friendly dashboard.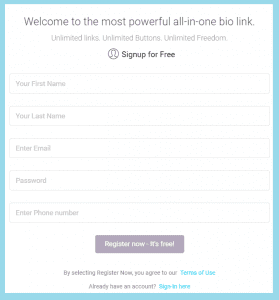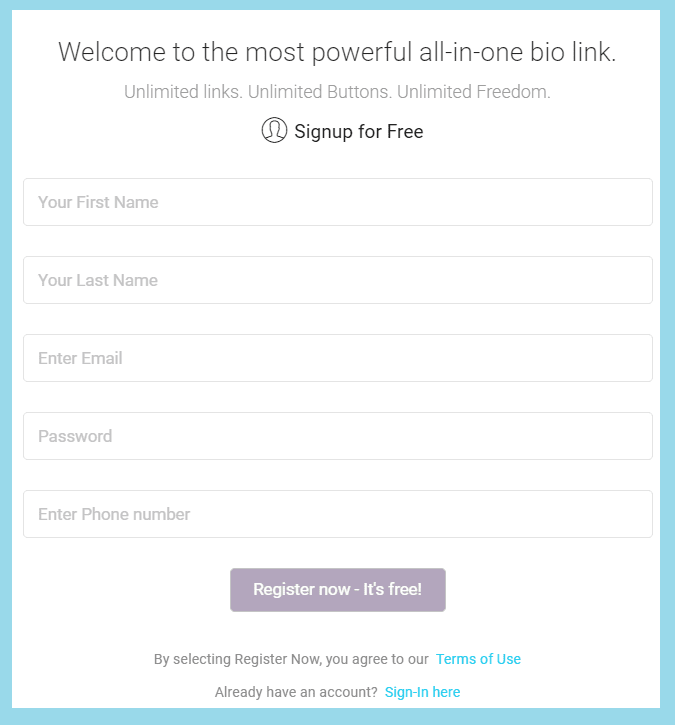 After answering some questions that will help AiGrow to know your account better, you can go to the promotional plans and select the one that most suits you. My suggestion is the 6 Month Pro Package that will only cost you $83 per month.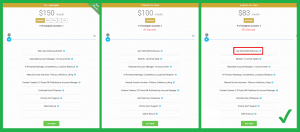 Using this package, you can gain around 4,000 real and 100% organic followers. Isn't it amazing? Look at this account that is using this package and gaining amazing results.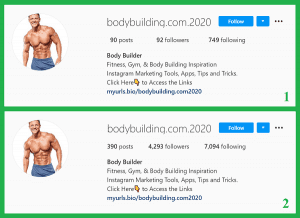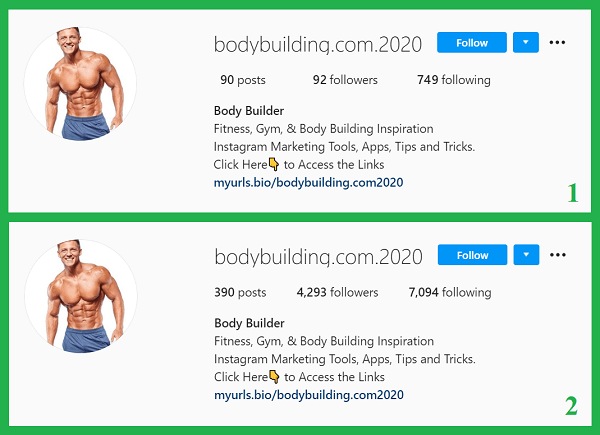 But, having more followers does not guarantee your success as an influencer or a brand ambassador to-be on Instagram. These followers need to be engaging and interested in your page enough to generate a high level of engagement.
Luckily, as AiGrow provides you engaged followers, your engagement rate will grow as well. Take a look at this: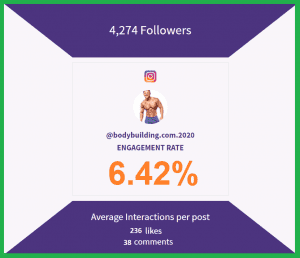 Here's a video tutorial on AiGrow promotional packages:
3- Seek for Long-term Relationships with Brands
After you become an Instagram influencer and gain enough credit working with brands that you love, it's time to establish a long-term relationship with a few of those brands and eventually become a brand ambassador. 
The secret to turning from an influencer to an ambassador is to shortlist the best brands in your niche and run multiple campaigns for them. Remember, the brands only choose you if you reflect the company's' culture and share their core values. So, be picky about the brand you choose to work further with.
Hopefully, if you've done a good job and the brands were satisfied with the result, they offer you to become their ambassador. 
But what if they never offer you to be their brand ambassador? Should you just stop trying?
Well, you can offer to be their ambassador yourself by cold pitches or find companies looking for brand ambassadors on Instagram.
Many brands post announcements about looking for a brand ambassador. Here's an example of Instagram clothing pages that need brand ambassadors:

If you pay attention to the brands that you are interested in, you can find out if they want any ambassador or not: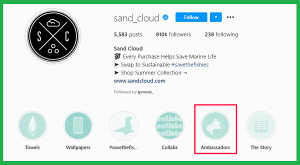 Checking all these Instagram accounts seems impossible? Thanks to AiGrow, this is no longer an issue. AiGrow has features called "Hashtag Monitoring" and "Account Monitoring."
As the name indicates, using these features, you can add the accounts and hashtags related to brand ambassadors' announcements to keep track of people in your niche that talk about this topic.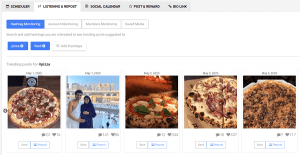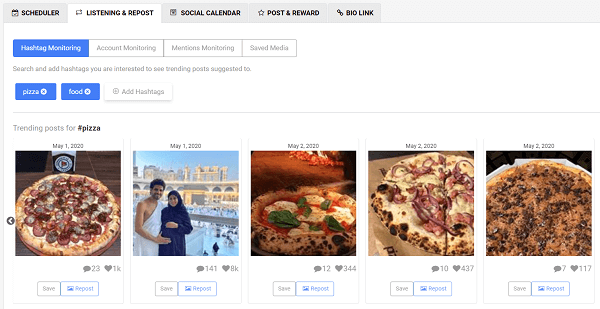 So, just sign up to AiGrow to make sure you don't miss any opportunity related to brand ambassador announcements. 

Final Words
No matter how many followers you have on Instagram, you can become a brand ambassador. But you don't have to do this alone! Use tools such as AiGrow to make your dream come true.