Have you ever come up with "paid partnership Instagram" on posts and you wonder how do users get that? To answer that you should first learn what is branded content on Instagram and then see how you can access Instagram branded content tools!
You may also like to read:
What Is Branded Content On Instagram?
Let me clear the air from the beginning. Branded content on Instagram differs from branded content in general. 
Branded content is a general term that refers to creating content in which your market a brand and it helps people to bond with your brand on an emotional level even if they are not potentially your customers. And it can be represented in any format (video, image, banner, etc) and via different media, Instagram included.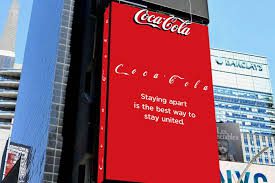 Branded content has typically several characteristics; it provokes emotions, talks about what matters in society, rises up conversations around the brand, etc
Now, what is the branded content on Instagram? Instagram branded content refers to the content in which the publisher or creator promote a brand on Instagram and it is shown to you that the publisher is paid for it [what we mostly know as paid partnership Instagram]
To put it simply, it is a form of an ad that for the sake of transparency, Instagram came up with a new rule in which you are asked to use Instagram branded content tools to show the " Paid Partnership With"
Branded content on Instagram is not ads and it should not be mistaken with Instagram sponsored posts!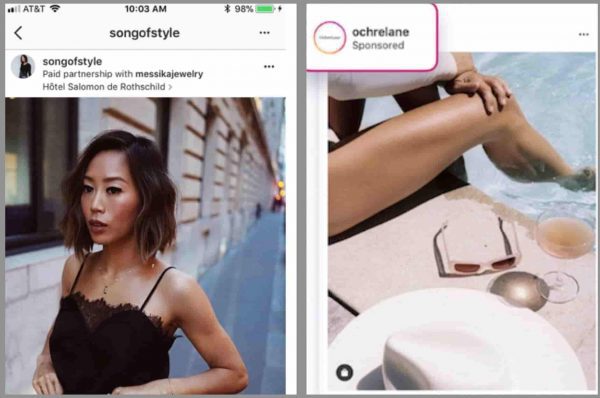 You may like to read; How To Get Sponsored on Instagram: The Ultimate Guide
The greatest advantage of Instagram branded content is that both business partners (Instagram publisher and Instagram business owners) will have access to Instagram insight to see how it has functioned.
But can all users become partners on Instagram? Well, No!
Who Is Allowed To Get "Paid Partnership Instagram" Label?
Not everyone can have access to Instagram branded content tools. First, both parties [Instagram publisher and its partner] must have an Instagram business account or business creator account.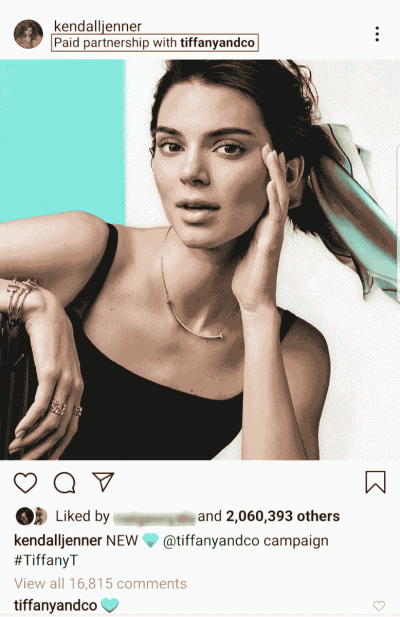 Second, the Instagram publisher must be an authentic Instagram influencer of any kind.
And finally, branded content tag! The publisher is supposed to tag the brand owner on the branded content.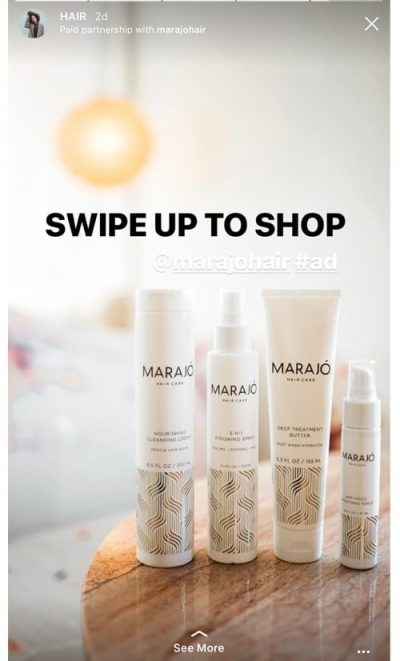 Are Stories Eligible to Instagram Branded Content?
Yes. Stories as well are eligible for Instagram branded content.
As said before, the Instagram publisher must be verified on Instagram because normally on these stories audience is asked to swipe up and as we know those who have less than 10K followers on Instagram do not have access to this feature.
Read; How to Add Link to Instagram Story Without Being Verified
Instagram Branded Content Tags
It goes without saying that Instagram branded content tags are different from regular mentions on Instagram.
As covered earlier, the publisher is required to tag the brand owner. Now let's see how you can tag your business partner. This is how users see paid partnership Instagram top left below your username on Instagram.
Go to setting>Business (or creator)>branded content section.
Here you see Manually Partner Tagging is on by default. From there, tap on Approved Business Partners and type the account you want to tag, and finally search.
Now you will come up with the account you wanted to tag. Tap on it and it will be added to your approved business accounts.
Set Up Instagram Branded Content Tools
Instagram claims that you must tag your business partner on your account. But before you ever do that, you must set up Instagram branded content tool first.
To do so, first should go to setting, tap Account, scroll down to see Branded Content Tools. Now tap on it. Tap on the blue Get Tool icon.
Once the message of Your Branded Content Tools Are Ready, press Okay.
Create Instagram Branded Content Post
Now the only thing you need to do is to simply just create Instagram branded content. Create your content as you would normally do, then down below, find Advanced Setting.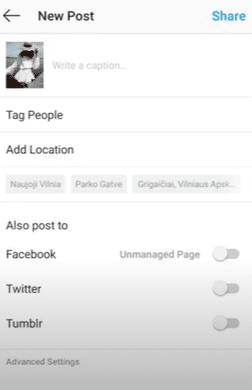 Find the Tag Business Partner, type the username, and press on it. Now you will come up with this message.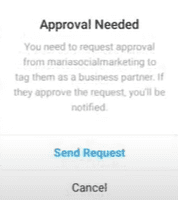 Send the request. Once the username accepts your request, the Tagging An Account becomes clickable. Now hit the username and share your post. If the Paid Partnership To text appeared under your Instagram username on the branded content post, it means you have done it right.
Note that accepting the request can take some time.
Let Your Manager Deal With The Branded Content Process
As you saw, the process can get a little confusing! I would say hire an Instagram manager and be over with it.
Instagram managers of AiGrow, deal with such confusing jobs for you. Plus;
Set strategy for your Instagram account

Create 2-3 Instagram content [branded or not]

Guarantee to earn you certain numbers of followers depending upon your niche [3000-5000 new targetted followers]
For further information read; Should You Hire a Social Media Manager in 2021?
Summary
What Is branded content on Instagram? Branded content, according to Instagram, is the posts above which you can read paid partnership Instagram.
These posts are not ads and Instagram designed them because both the Instagram publisher (who normally is an Instagram influencer) and the brand have access to the insight of Instagram branded content post.
Not just anybody can become business partners on Instagram. Both parties must be verified Instagram accounts and the publisher must have access to Instagram branded content tools.
The process you should pass to access Instagram branded content tools was mentioned in the article. You can either do it yourself or have an Instagram expert get the tools for you.