To know whether your Instagram marketing strategies are working, you need to have your Instagram profile analysis. Knowing which story or post has generated the most engagement can give you a better understanding of your performance on Instagram. Therefore, an Instagram profile analysis can contribute a lot to the effectiveness of your plans. 
You May Also Like: 
Why Use Instagram Analytics?
Instagram profile analysis is how you assess the performance of your strategies, content, and interactions with your followers. In other words, Instagram profile analysis helps you evaluate your performance on Instagram and enhance the weaknesses on the way to engage more audience. 
For instance, imagine that you are posting content on schedule and you do not check your Instagram analytics. What happens is that you cannot understand if your content gets good feedback or not. So, you keep on posting content that is not really favored by your followers, and later on, you will notice a fall in the number of your followers. The reason is that those followers that have unfollowed you, have not found what they liked from your content. So, they have seen no point in following you and had no doubt to press the unfollow button.
Here is the importance of using Instagram analytics. It is quite serious to consider it for your Instagram marketing strategies if you want them to be fruitful. But how to access Instagram analytics? Here, you will read about the two main ways to get Instagram analytics in addition to introducing the best Instagram tracking app and Instagram analyzers. So, just keep reading!
How to Access Instagram Analytics?
Accessing Instagram analytics is possible in two different ways. Firstly, you can switch your account to a business account on Instagram. A business account gives you more options in comparison to a personal account. Moreover, the other way to access Instagram analytics is by using an Instagram analytics tool. Here in this article, we will introduce the best Instagram analytics tool available.
Accessing Instagram Analytics through a Business Account
If your account is a personal one, it is better to immediately change it to business because:
A business account on Instagram shows that your business is professional and is reliable.

It allows you to add your contact information so that your followers can contact you much easier. 

It also gives you access to Instagram analytics which is undeniably useful for your future Instagram strategies. 
When you have a business account, you can check your Instagram analytics in the 'insights' section on the Instagram app.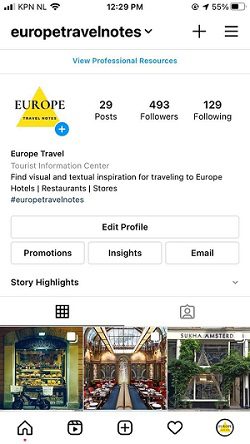 As soon as you click on the button, you will get the analytics of your account for the past 7 days or other periods.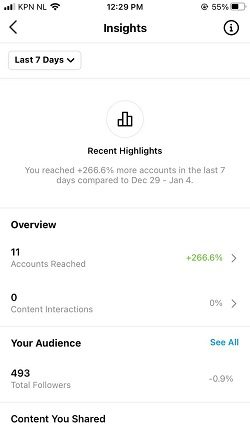 Here in this section, you can know the metrics of your posts, activity, audience demographics, etc. Such data is useful in terms of giving you insights into your upcoming Instagram marketing strategies. Instagram insights are easy to understand and you do not need to be a data analyst to see what they mean.
Read More: Instagram Insights: Grow Your Business Intellectually
Accessing Instagram Analytics through an Instagram Analytics Tool
Regarding the importance of growing your account on Instagram and the size of Instagram which is growing every day, it is necessary to use AI tools to check your Instagram profile analysis. To grow your Instagram account Instagram, there are two great tools you can use.
Firstly, sign up for free for AiGrow to get various growth plans for your account and choose them based on your budget. Secondly, using the AiGrow Instagram analytics tool can provide you with access to your Instagram analytics that would help you to perform the way your followers want you to. Therefore, you get higher engagement and more followers accordingly.
What is the Best Instagram Profile Analysis Tool?
The answer is simple. AiGrow is the best Instagram tracking app available because it is a free-to-use tool and you can get the Instagram analytics without having to already have an account on AiGrow. 
To use the app, you should enter your Instagram username and wait less than two seconds to get your Instagram profile analysis.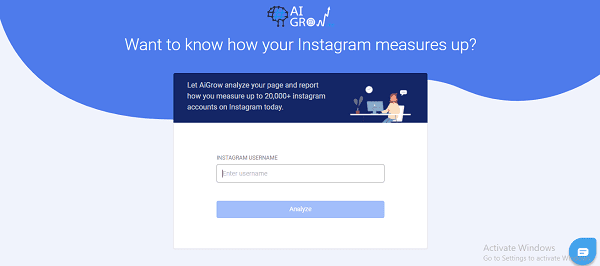 The Instagram profile analysis that you get has 5 sorts of data. Such Instagram profile analysis is about various things such as: 
The number of posts that you have shared in the past 30 days; you get an emoji that describes your account condition. In addition, you will get solutions for enhancing your account condition: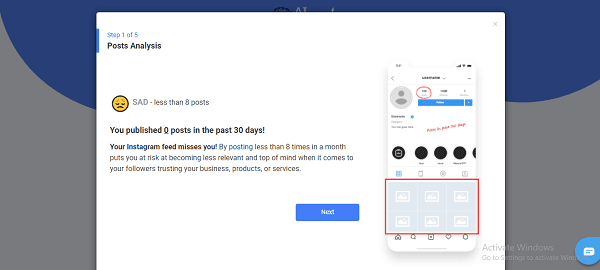 The number of posts you have published in the past 7 days and solutions for enhancement: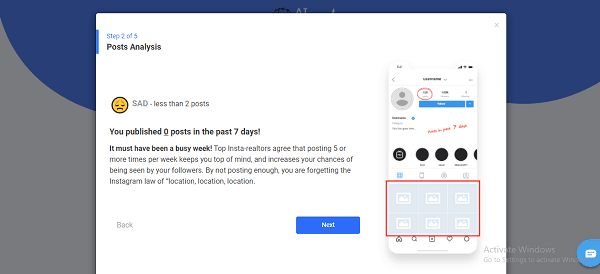 The average of the different hashtags you have used in the past 30 days plus solutions and definitions: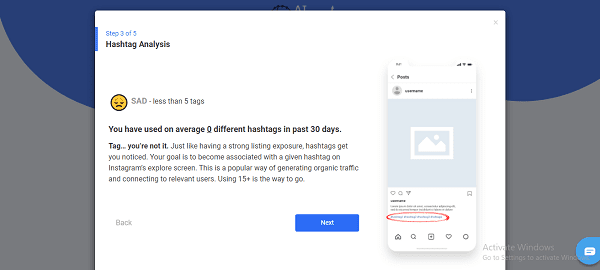 The average feed post engagement score as well as definitions and clarifications: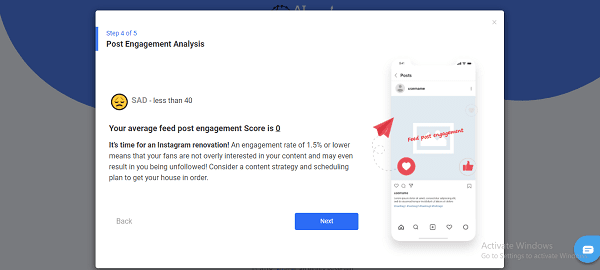 The number of your followers and the ratio between your followers and followings: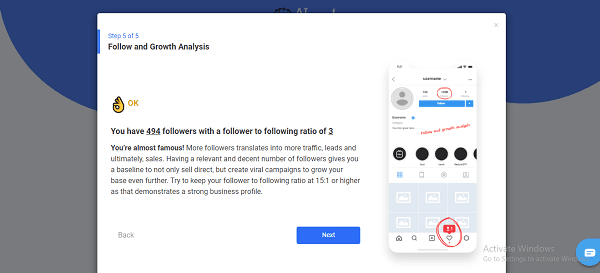 When done with the 5 categories of your Instagram profile analysis data, you will see a blue button that you can click to get the best plan to improve your performance on Instagram.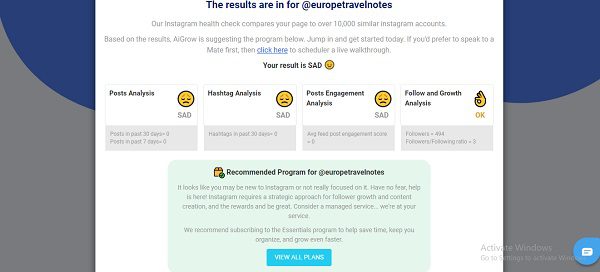 As soon as you click the button, you are asked either to register or log in to your account if you formerly have one. When you enter your account on the AiGrow tool, you can check out the different sections, automate your Instagram account using the options, buy the best plan based on your budget, etc.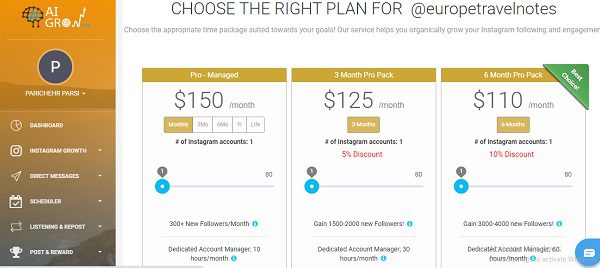 Each plan offers you various services which may vary regarding the plan you choose or the amount of money you pay for your package. Therefore, you can enhance the performance of your Instagram account using the automation and services you get. 
Final Thoughts on Instagram Profile Analysis
Instagram profile analysis is a helpful strategy that shows you the way towards checking your Instagram account engagement. There are tools that can give you access to your Instagram profile analysis. The best available tool, however, is AiGrow.
AiGrow not only is the best Instagram analyzer that gives you Instagram analytics for free, but also a great Instagram engagement checker, Instagram follower checker, like analyzer, Instagram follower checker, and the best Instagram tracking app. Therefore, using this app can elevate your Instagram account significantly.