Instagram has a wide variety of absorbing pictures to scroll through. Indeed, it is a competitive battleground and challenging for marketers to stand out from the crowd. Therefore, we do our best to upload engaging photos to attract more people and grow followers. On the flip side, Instagram frames can promote your content to something new and unique, especially if you want to participate in Instagram photography contests. Also, they let you resize the image for Instagram without cropping. Indeed, using creativity and variations, you can show you respect your audience. You can find Instagram frame templates of any type on the market, from bridal to 50th anniversary. Now, let's see how to make an Instagram frame to bring attention to your Instagram aesthetics.
How to Make an Instagram Frame with Border Apps
Based on Instagram export settings, you need to change your photos and videos to particular dimensions to fit them on the page. Otherwise, you may need to cut a part of your photo, or Instagram will shrink it. In this case, the image you upload will lose quality drastically. For instance, it matters to many of us to post vertical photos on Instagram without cropping. That's why I always make an Instagram frame for my pictures and videos to avoid any unwanted changes in my precious content. Now, I'll introduce some useful apps to help you in making an Instagram frame.
Make White Frames for Instagram on Photoshop
Many marketers post multiple photos on Instagram, so they need a quick edit to make an Instagram frame. Photoshop is a simple way to make pictures fit on Instagram and add a white frame for Instagram.
For doing so, go through the below commands:
Open Photoshop 

Select File 

Click New to create a blank page in Photoshop in 4:5 or 1080px(width) by 1350px(height).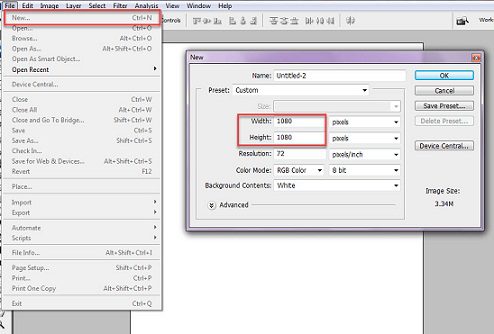 Next, select 'Place' to stick the photo on your blank page.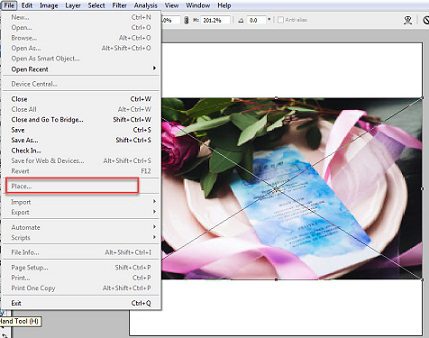 After placing the photo and fixing it on the blank page, select 'File'

again and this time choose 'Export'.

Lastly, save your image as a JPG.
VSCO: Instagram Border App to Make an Instagram Frame
If you want to make an Instagram frame using the Instagram border app, you can cash in on VSCO. It's a free popular photo editing app that you can download in the App Store. This app provides you with several filters and editing features to upload high-quality images on Instagram. Also, it lets you have the option to use various color borders on your photos to make Instagram frame templates.
Here's how to an Instagram white border using VSCO:
Open the VSCO app.

Touch the + at the top-right of the screen.

Choose the photo you wish to use.

Select Import below the screen.

Pick the image you imported.

Hit Edit at the bottom-left of the screen.

Press the Edit icon again.

Scroll right until you see the Borders icon.

Select Borders.

Pick the white color.

Use the slider to select how large you want the border to be.

Select Next at the top-right of the screen.

Press Save.
Now, you will save the new photo to your Camera Roll. Then, you can upload it to Instagram as usual.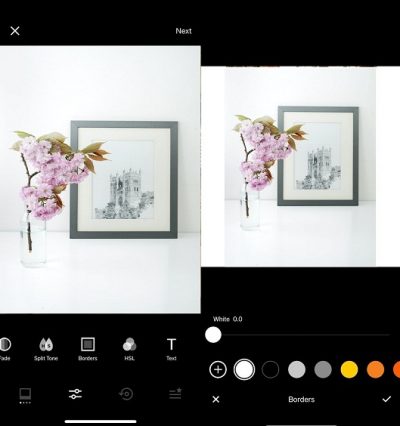 How to Make an Instagram Frame on Any Device
Many users create white frames for Instagram to focus more on the content. Instead of using colorful frames, choose a more accessible way to change your photo dimensions quickly and get instant results. Indeed, the most agile way to add a white border to your Instagram photo is by adding one in an all-in-one Instagram tool.
AiSchedul is a multi-tasking Instagram management service that lets you make an Instagram frame and publish it directly to your account. Therefore, you don't need to make Instagram frames in an app and then save it in the camera roll and post it on Instagram. 
Moreover, this app provides you a feature to rearrange existing Instagram photos to improve your account feed's aesthetics. 
To schedule and fit images and videos on Instagram from desktop, you only need to:
Sign up for free

and add your Instagram account(s).

Choose 'POSTS & SCHEDULING' and 'SCHEDULER' tabs.

Pick the 'Schedule' button.

Select 'Feed' or 'Story.'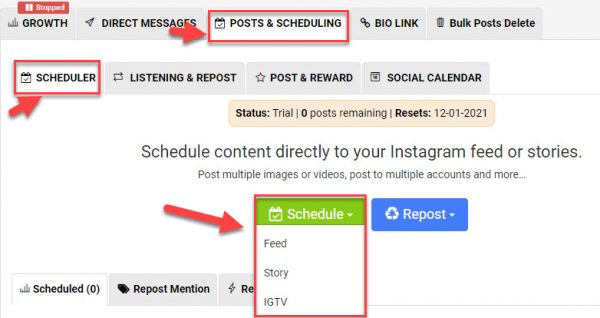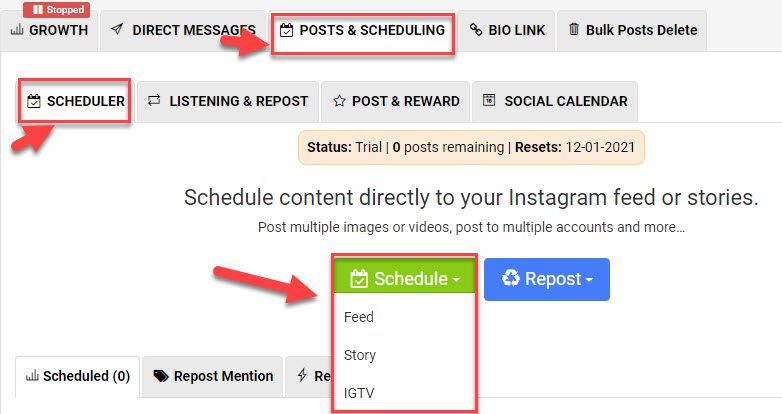 Drag and drop your photo/video.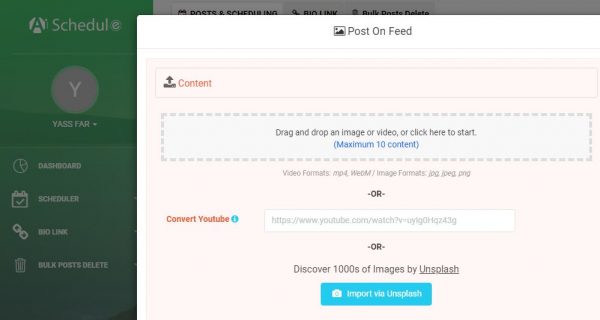 Then, write a caption, and add a URL to your post if you wish.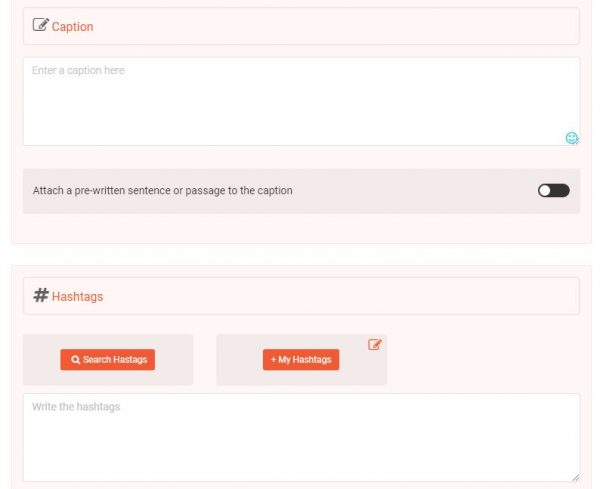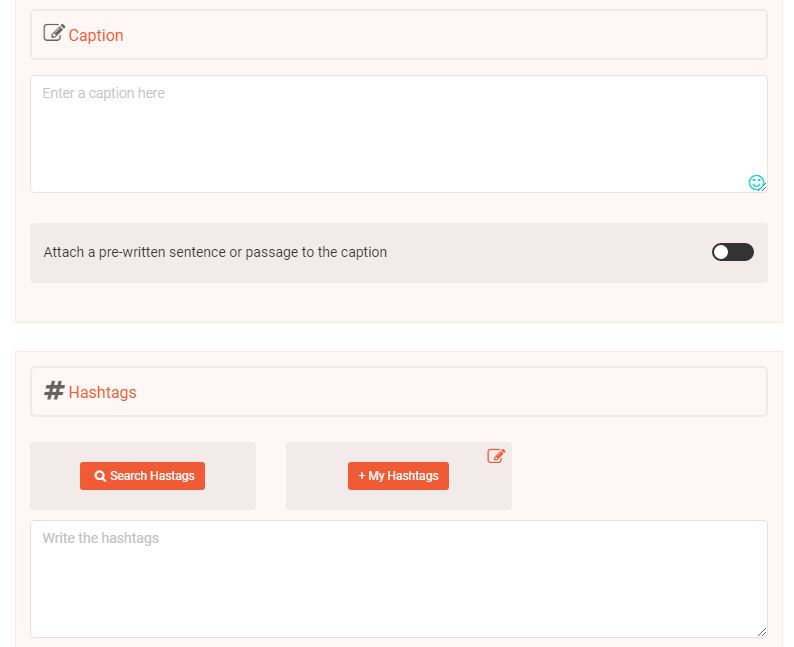 Add hashtags (u

se the tool to search and add multiple hashtags and save them for later use).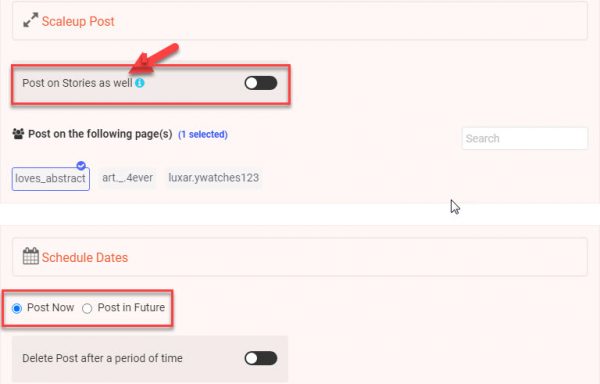 Also, you can select 'Post on Stories as well' to upload them as your story.
How to Add White Borders for Videos
All Instagram video fans who desire to upload videos on Instagram frequently need a handy tool to make Instagram frames for their videos.
In the following, I have gathered some helpful information about two apps. So you can make most of them to create a video. 
Squaready for Video for iOS
Squaready for Video lets you create a wallpaper specific to your model, considering the screen size and the Clock position. 
This app turns a rectangle video into a square Insta-size by adding white margins. It also crops the video to a square shape by scaling with pinch operation. You can automatically set a particular aspect ratio by tapping (+) or (-). Moreover, it includes a Video Rotation (every 90 degrees) feature. You can change the background color and border type as you wish. Then, save the video as standard video format or live photos. Indeed, this is a handy tool but only for iOS.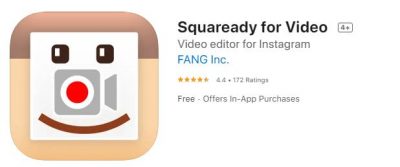 Add White Borders to Your Instagram Videos on Any Device
AiSchedul provides you with a feature to post long videos on the Instagram story, Feed, & IGTV and schedule them from mobile and PC on multiple accounts simultaneously. 
To add borders to your Instagram videos and publish them instantly from your device, you only need to:
Press the 'Schedule' button.

Pick 'feed,' 'IGTV,' or 'Story.' 

Drag and drop your video. 

Then, Aishedul will add a white border and upload your video.
That's all. 
As you see, using AiSchedul, you can easily and quickly make an Instagram frame or add white borders to your photos and videos. 
Final Thoughts
The above apps will help you add white or colorful borders to your photos and videos and make harmonious and beautiful Instagram aesthetics. So your audience will identify you are taking time to create your content, which matters to you. Above all, your feed always looks pretty good to watch.