If you have taken a break from social media and now want to jump back in with the best content marketing, you're probably wondering 'How to reactivate Instagram account.' 
Instagram is the ideal platform to perform social media marketing since it enables you to engage with a large number of clients globally and generate significant revenue. That's why marketers seek to increase their audience and outreach through the Instagram followers app resulting in high sales conversion. Therefore, it's pretty tempting to reconsider and reactivate your disabled Instagram account. The good news is that Instagram lets you temporarily deactivate and then reactivate your Instagram account retaining all your posts.
Here, we'll walk you through the process of reactivating your Instagram account in a few simple steps.
So, stay tuned!
How to Reactivate Instagram Accounts
Are you trying to figure out how to reactivate your Instagram account? We all miss our good days and sometimes need to go back and renew our histories. On the other hand, you may have done your best to build a brand on Instagram, so it is worth to reactivate an Instagram account. Hence, if you wonder 'how do you reactivate an Instagram account?' remember that you can not reactivate an Instagram account instantly after disabling it. The reason is that it takes a while for Instagram to deactivate your account, and you must wait till then.
Consequently, go through the following steps to reactivate an Instagram account:
Go to the Instagram app

Insert your Username, email address, or phone number

Select "Login" to activate your Instagram account.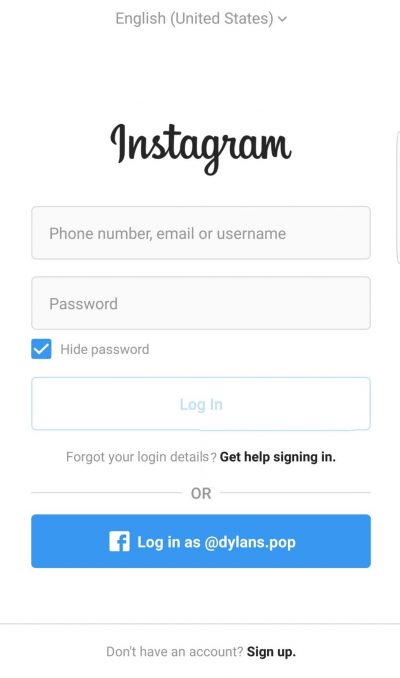 Additionally, if you disabled your Instagram account and forgot your email address or phone number, you can log in with your Facebook account. However, do not worry when you reactivate an Instagram account and discover that all of your posts have vanished. Indeed, this is a bug on the platform, so you can deactivate and then reactivate your Instagram account to resolve this issue.
Keep Reading: 1000 Free Instagram Followers Trial for Real Followers
FAQs about Reactivate Instagram Accounts
You now possess the entire knowledge to reactivate an Instagram account. Here are some often asked questions that you may wish to consider as well.
1- What happens to Instagram accounts when someone dies?
According to Instagram's guidelines, a deceased person's account can be reported and then memorialized, or a family member can inquire about deleting the statement by the platform. To memorialize an account, Instagram requires proof of death 'such as a link to an obituary or news article.' 
Indeed, Instagram memorialized accounts are a place to remember someone's life after they've passed away. However, no one can log into a memorialized account. It's possible to identify them by noticing the term 'Remembering' close to their profile's name. You can contact Instagram to report an account to be memorialized and request the memorialization.
2- Can You Reactivate Instagram Account After Years?
If you deactivated your Instagram account years ago, your account, profile, posts, comments, likes, and followers would be permanently removed. Therefore, you can't sign up again with the same username or add it to another account. Consequently, you cannot reactivate your Instagram account for good. 
Keep Reading: Mass Delete Instagram Posts
3- Does Instagram Automatically Reactivate Your Account?
Earlier, the platform would automatically reactivate Instagram accounts after a week. But now, you can disable your Instagram account temporarily for as long as you want without fear of losing your personal information. 
4- How Long Before an Inactive Instagram Account Is Deleted?
You may ask, 'Does Instagram delete inactive accounts?' the answer is 
whether you don't reactivate your Instagram account for 30 days, Instagram will delete your account permanently.
5- How Many Times Can You Deactivate Instagram?
It is only possible to deactivate an Instagram account once a week and not more than once in 7 days. It might be because Instagram wants to keep users' profiles active on the platform.
Final Thoughts on Reactivate Instagram
It is the age of digital marketing, and everyone wants to grab a bite. That is, if you take a break, it may break your business entirely. As a result, it is essential to maintain regular contact with your audience in order to prevent losing them.