Spend $1, get an average return of $38. That's email marketing. In a world of ever-expanding social media platforms, email marketing remains a top dog for return on investment. That's why so many companies still invest in building out email customer lists. Fortunately, with platforms like Instagram, the methods you can use to grow your email list are now more plentiful than ever. Here, the challenging issue for any marketer is 'How to find someone's email address on Instagram?'
It is an excellent idea to find Instagram users by email and build your audience from scratch. Now, Let's see how to find out the email of an Instagram account. 
How to Find Someone's Email Address on Instagram
There are some ways to find Instagram by email. I have gathered some tips on how to find out someone's email on Instagram in the following. Then, I'll introduce the best Instagram email finder to help you find and collect emails without revealing yours!
#1 Search in the Bio
Instagram allows you to add clickable social media links to your bio.
So, you may find people's email in their bio; this is the easiest way to check and find someone's email address on Instagram. Indeed, it is not an ordinary act but take your time to look at their bio because many users share links on Instagram. Indeed, it is not an ordinary act but take your time to look at their bio because many users share links on Instagram. Once you have this, you can even tailor your marketing content to their personality and interests, thanks to reverse email lookup tools. 
#2 Press the Email Button
Many Instagrammers add an email button on Instagram to let their followers quickly contact them. This feature is only for mobile apps as the email button doesn't appear on your desktop. By the way, it's only available for business profiles. I recommend using your phone when checking Instagram to save some time.
#3 Hold Contests to Find out Someone's Email on Instagram
If you are selling products, offer the chance for free products to anyone who signs up to your email list. If you aren't selling a product, but you have a large audience, offer the chance for free exposure to anyone who signs up to your email list. Also, you can share Instagram coupons for giveaways and discounts. Finally, create a custom landing page for your contest, place the link leading to your landing page in the bio, and direct participants to sign up through the link in the bio.
#4 Head to Their Website
Many companies derive website traffic from Instagram, so don't ignore this opportunity and check their websites. Then, head over to the 'About Us' page to detect if they provide details for managers or other employees. Also, the 'News' section is another excellent target, as they may include contact email addresses in articles.
#5 Search It to Find out Someone's Email on Instagram
There is a lot of information drifting around online, and Google's search engine can be the key to accessing it. For instance, finding someone's email address might be possible by searching their name, email, or contact. But, again, it only takes a few minutes to run through these options, and it doesn't cost you a dime. Also, you can perform an Instagram email search to find people on Instagram. 
#6 Check Their Social Media Page
Many of us have at least two social media accounts like LinkedIn, Facebook, or Twitter. Usually, people add their email addresses to their social media accounts. Therefore, check personal and company pages to see if any tidbits are available.
#7 Use an Online Instagram Email Scraper
It is good to use an Instagram email scraper and extract emails from Instagram users' profiles based on specific hashtags or usernames lists. However, I have tried some of them with my Instagram ID, and many are not accurate. Therefore, it is essential to find a precise engine to help you find Instagram by email.
MyURLs.Bio: Best Instagram Email Finder
MyURLs.Bio is an Instagram link-to-profile tool for all businesses. This app allows you to prioritize the links in your bio by various shapes, buttons, and colors. So it'll be handy to collect someone's email. Moreover, it allows you to connect many URLs like Twitter, YouTube, Etsy, or your blog to your Instagram page.
MyURLs.Bio lets you put all your social media links in your Instagram profile.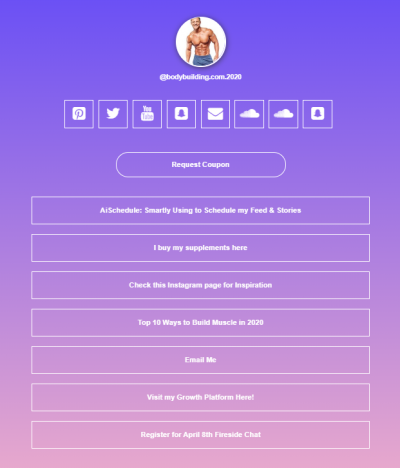 Here is how MyURLs.Bio can help you find emails on Instagram:
Find the Email of An Instagram Account with the "Contact Me" Button
MyURLs.Bio lets you add a contact button, helping you find and collect emails on Instagram without sharing yours!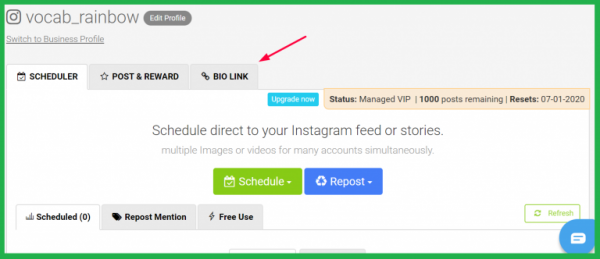 First, sign up for

MyURLs.Bio

 

Add your Instagram account(s) to your IG-friendly dashboard. 

Next, select the "BIO LINK" tab.

Now, claim your IG bio URL address.

 In your bio link tab, drag and drop the "Contact Me" button to the left and add your email address.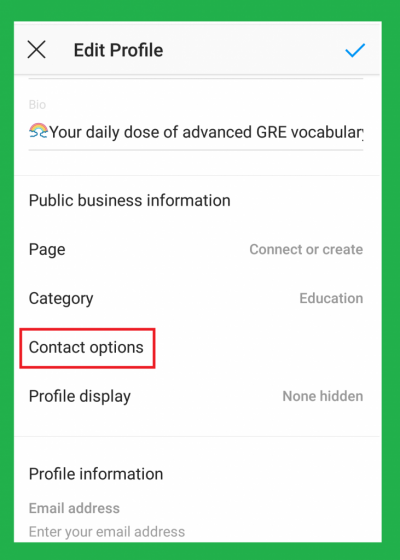 To build a landing page for your Instagram, you need to add some buttons and links to your Instagram by MyURLs.Bio. 
This is how you find out email addresses that you can use to run an effective email campaign. 
Find Email on Instagram with the 'Request Coupon' Button
You can find someone's email on Instagram with MyURLs.Bio using the 'Request Coupon' button. Plus, you can run your promotional projects like contests and discounts using this button. Like the 'Contact Me' button, just drag and drop the button to the left, and later edit the text as you wish.
When people insert their emails by 'Request Coupon,' the engine will send an email to them automatically. It includes the discount code or promotional coupon that you've declared to them. Then, you can inspire them to join by regularly hinting at them about it in your feed.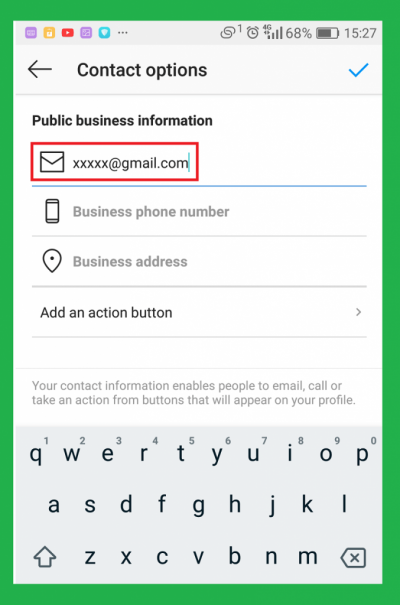 Conclusion
Generating email leads using Instagram is an excellent strategy to grow your audience. It creates the opportunity to contact them more often, making it much easier to keep in touch with them consistently. Also, please leave us a comment and share your experience of finding an email on Instagram.