Stories play a significant role in Instagram's marketing strategies for business. Many people check the stories of their favorite brands and account for the latest updates. Therefore, Instagram marketers make most of their stories and try to spice them up by adding various effects and music. However, you may face some problems and consider, "why can't I add music to my Instagram story?"
The future of Instagram is its stories and videos. By adding music to your stories, you can do many creative things such as humor, emotion, and excitement. Though, it is frustrating if you can't add music to your Instagram story or don't have the music sticker on Instagram.
This article will help you to fix if your Instagram music is not working.
You May Like:
How to Add Music to Your Instagram Story
You can add an Instagram music sticker to stories and pick from several music tracks that meet your story's mood. To do so, just follow these steps:
Update your Instagram app on iOS or Android.

Swipe left from your home screen or tap the camera icon on the top right of your homepage and go to Instagram Stories.

Take or pick the photo or video you want to post as your Instagram Story.

On top of your screen in the menu bar, tap the smiley square icon.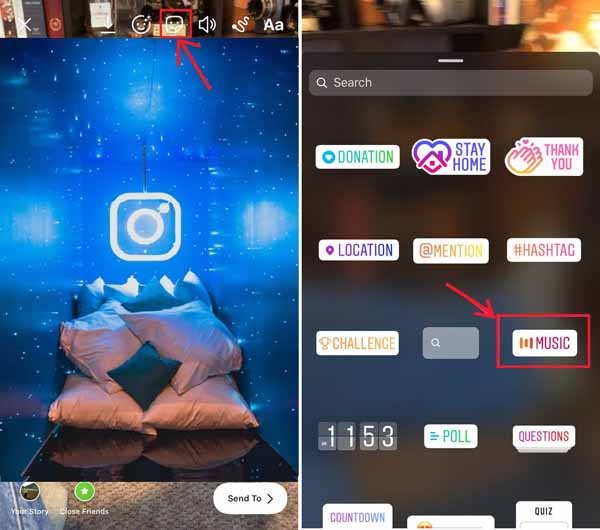 5. Tap the "Music" option. Then, type the song's name in the search box.
6. Select the song you want on your story on the list.
Also, you can select whether you want the music to visually appear on your Story as lyrics, a text box stating the song's name, or the cover of the song's album.
Moreover, you can modify the music length from 5 to 15 seconds by selecting the circle beside the music clip.
7. Select "Done" when finished, then post your Story as usual.
That's it! But how to add music without the music sticker? Keep reading!
Also Read: How to Make Custom Instagram Stickers for Stories?
How to Add Music to an Instagram Story if I Don't Have the Music Sticker on Instagram
If you don't have the music sticker on Instagram, you can follow the instruction below to add music to your story:
Open a music streaming app, like Apple Music, on your smartphone.

play the music you want to use.

When the song is playing, get back to Instagram and record your Story to integrate the music.
After a while, Instagram will check your Story for copyright violation, and if identified, it'll remove the music from your story.
However, you won't be able to add the album cover or live lyrics.
Why Can't I Add Music to My Instagram Story?
Instagram licensing agreements to limit the volume of music you can add in live videos, but there are no boundaries on adding music to Stories. In the following, you will read the reasons you can't add music to an Instagram story.
1. Update your Instagram App
You may require to update your Instagram because your app is out of date.
2. The music feature isn't available in your country
Instagrammers in over 90 countries can take advantage of the music feature, but due to Instagram music copyright law, Instagram music is not working in some countries. Instagram has stated in the press announcement that the new music sticker feature is only available in "select countries."
3. You're trying to share a branded content campaign
Due to Instagram's advertising policies and copyright laws, music and some other features such as stickers and emojis aren't allowed in branded content ads.
How to Fix "Why Can't I Add Music to My Instagram Story"
If you want to add music to an Instagram story quickly and easily, you can use a potent Instagram 3rd party app to assist you.
AiGrow is a powerful Instagram management tool for Instagrammers to run their account efficiently and boost followers. This IG-friendly platform performs the tasks according to the Instagram algorithm and can help you get comments and likes for each post and raise your engagement rate.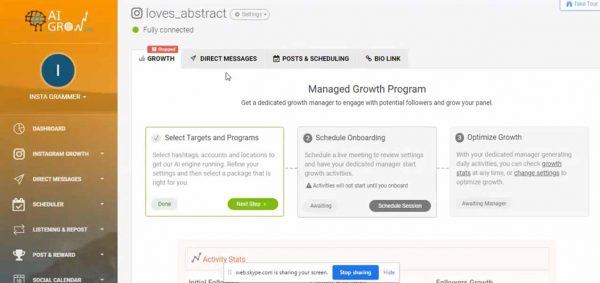 Using this remarkable Instagram growth service, you will get a 7-day free trial and gain comments on Instagram for free instantly, get likes and advance your credibility.
AiGrow focuses on getting Instagram followers organically with a dedicated Instagram account manager.
Dealing with "why can't I add music to my Instagram story?"
This app will manually add music to your stories and check if your Instagram music is not working.
Therefore, if you struggle with "Why can't I add music to your Instagram story?", the AiGrow account manager will fix it immediately, and you have no problem with Instagram music not working.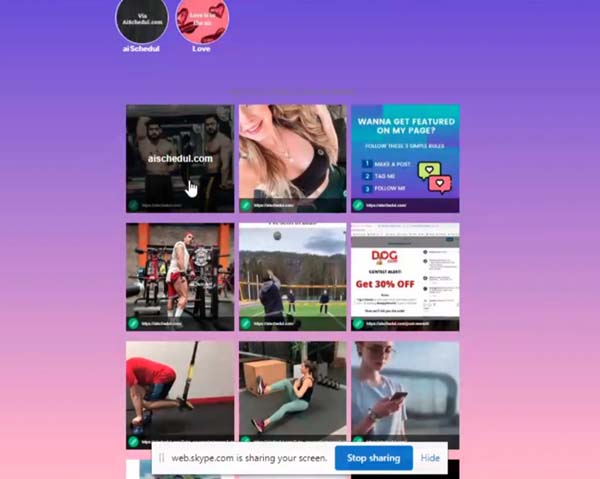 You may say: I don't have the music sticker on Instagram!
No worries!
AiGrow will add the music to your story and also check for Instagram music copyright.
Above all, it helps you plan your content, add multiple photos to one Instagram story, and grow Instagram story views organically.
Therefore, Sign up for free hastily and take advantage of your free trial! The good news is that you can download the AiGrow app on your smartphone and control your dashboard whenever and wherever you want.
You will instantly get more views on Instagram Story to increase your sales conversion.
Furthermore, get five days of unlimited growth just for $5 to explore with all its features limitlessly.
FAQs about Why Can't I Add Music to My Instagram Story?
Everything is cleared about Instagram music not working but there are some common questions that you may ask, as below.
1. How do I Enable Music on Instagram?
Using AiGrow, you can enable music on Instagram quickly and easily.
2. Why is Music Unavailable on Instagram?
As mentioned above, if Instagram Music is unavailable to you, it is because Instagram is still to get the music license for your region.
3. How Do I Add Music to My Instagram Story 2021?
You can add music to your Instagram story utilizing the AiGrow dashboard on your desktop or mobile phone. It will check if you are one of the countries that can use Instagram music.
Final Words
Adding music to your Instagram stories is a creative way to boost engagement and interact with the audience. Still, Instagram music is not working in some countries, and they must wait for the time to come.