Wanting to get followers on Twitter fast without following them? Then keep reading to find out actionable ways to get more Twitter followers. Here we won't be discussing obsolete ways like the follow-unfollow method. The follow-unfollow method may have been popular before, but now it's really outdated. It's really time-consuming to follow people then unfollow them later. This tactic was extremely popular on Instagram, where people used to follow others then unfollow those accounts when they thought they'd reached their desired following count.
Undoubtedly, Twitter is one of the best social media for business. But, gone are the days that we tried to follow many people to increase Twitter followers. What matters now is a page that people can use to their advantage. Something that fills a real gap in their lives or provides them with high-value content. Of course, satisfying all types of people to grow Twitter followers is a hard nut to crack. But if you grasp the precise strategies to take, you can skyrocket your followers and be able to make money on Twitter.
Here, we have gathered all the tips and strategies that anyone needs to grow more Twitter followers in their niche. Most of the methods we'll discuss are similar to the ones used to get more Instagram followers. The reason is simple: the necessary steps to getting more followers on every social media remain the same. And the good news is that you don't have to be familiar with social media marketing since all the steps in this article are simplified and easy to do. So let's dive in and find out how to get more Twitter followers and rock on this popular social media platform. 
How to Get Followers on Twitter Fast Without Following Them
Some researchers found that almost a quarter of Americans use Twitter regularly. However, most of Twitter's user base is global users, which indicates that Twitter lets you connect with a worldwide audience. That is, many companies suggest you buy followers and grow ASAP. But we all know that nothing will take the place of getting organic Twitter followers to construct a solid brand and make more sales. In the following, you'll read the best ways to gain Twitter followers and reach your goals. 
1) 
Make Your Profile Stand Out
Once someone reaches you on Twitter, the first thing to encounter will be your profile. Your profile makes your first impression in the minds of your viewers, and it might convince them to follow you or ignore you. So, it's necessary to take your time crafting an engaging profile by choosing a clear profile picture of yourself or your brand logo. Also, it would be best to add a visually appealing header photo, mention your location, and finally employ relevant words to perfect your bio. You can utilize the list of Twitter bio ideas we prepared to help you make the most of your bio and avoid having your followers leave your profile without clicking the follow button.
2) 
Tweet Consistently
Unlike Facebook or Instagram, Twitter prioritizes quantity above quality and can handle large numbers of tweets without disturbing users. The more you tweet, the more likely it is that one of your Tweets will get traction. The sweet spot for tweet counts that creates the maximum engagement is between three and seven tweets per day.
The possibilities for what you can tweet about are endless, like tips, tricks, life hacks, errors, quotes and retweets from your followers, industry articles, breaking news, stats, and personal updates. Additionally, create a content calendar to plan your ideas and posts using scheduling tools like Twittimer and TweetDeck to ensure you don't miss essential seasons and events.
3) 
Find the Optimum Tweeting Time
All your efforts for polishing, revamping and publishing a great piece of content result in more reaches and impressions once it reaches your audience's hands. According to a study conducted by Sprout Social, 9 a.m.– 3 p.m. on Wednesday/ Tuesday through Thursday 9–11 a.m. are the best suggested times to post on Twitter. But the mentioned times may not apply to your brand and business. So, rather than waiting for a boost in engagement, go ahead and figure out when your audience is most likely to browse their feed using tools like Twitter Analytics, Audiense, and Followerwonk.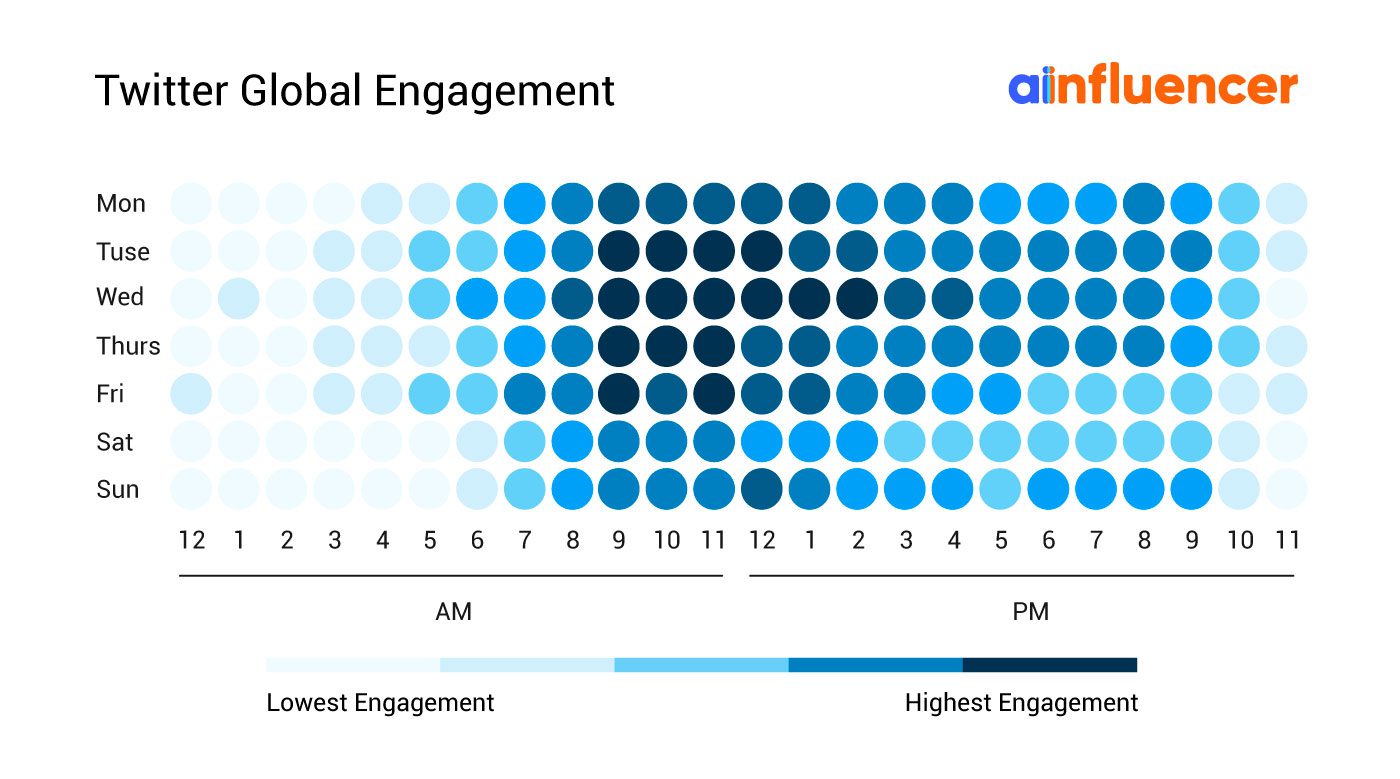 4) 
Engage Actively with Others
Twitter praises engagement more than any other element, so just posting a Tweet and leaving it at that and not interacting with people on Twitter translates to not being on the platform. So, how exactly do you engage actively with others? Follow big fishes in your niche, Retweet influencers, share user-generated content, engage with thought leaders in the community, and reply to mentions and customers. Starting a thread with other brands is also a popular way of expressing some love to others in your niche and can be mutually beneficial.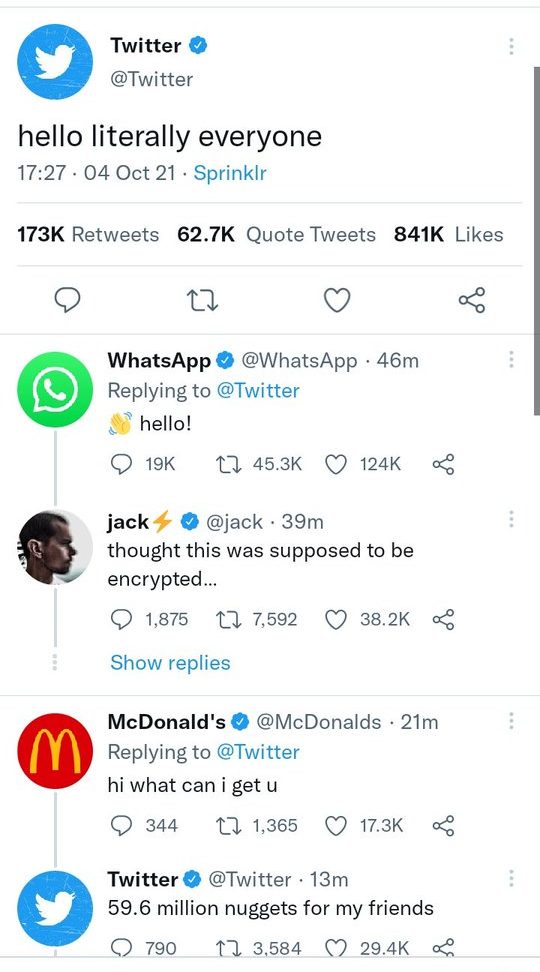 5) 
Include Your @Name Everywhere
Getting your brand name seen by people increases your brand awareness, which is central to purchasing decision-making. So, don't miss a single chance to promote your brand name in front of customers. For instance, you can include it in all outgoing communications, such as your email signature and newsletters, or even on printed collateral like business cards and menus. Setting your Twitter handle in your email signature and your employees' will boost Twitter followers significantly if you benefit from email marketing. 
6) 
Don't Underestimate the Power of Hashtags
Hashtags guarantee you prospective impressions and engagement by optimizing your tweet/account's searchability. Since hashtags are a combination of keywords or phrases, they cluster your content into related topics, get you noticed by the relevant audience, and increase engagement by 12.6%. However, keep in mind that hashtags may be a double-edged sword, and overstuffing your twee/bio with them might make you appear spammy. Websites like Hashtagify and RiteTag can help you figure out which hashtags perform best on Twitter and what topics are trending. Besides, you can piggyback on event-based hashtags related to sports, or shows, or popular community hashtags such as #TBT.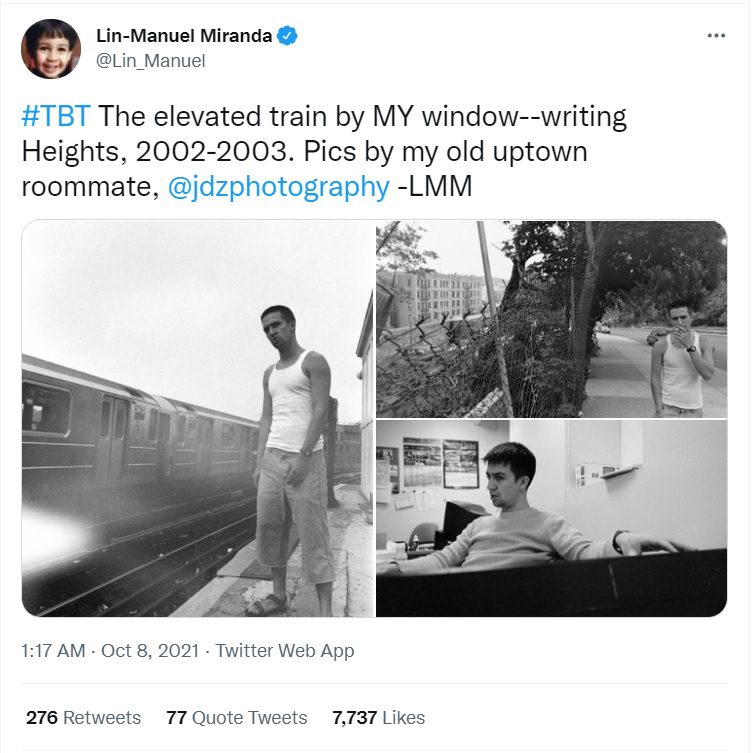 7) 
Post More Visuals
Although Twitter is a text-based platform, tweets containing visual content receive more impressions and click-throughs than those without them. So, do your best to couple Tweets with gifs, videos, memes, infographics to make your content more appealing and memorable.
To learn more about visual content, check out The Twitter Business' post with eight valuable tips on creating engaging and eye-catching visual content that also coincides with your brand's content marketing strategy.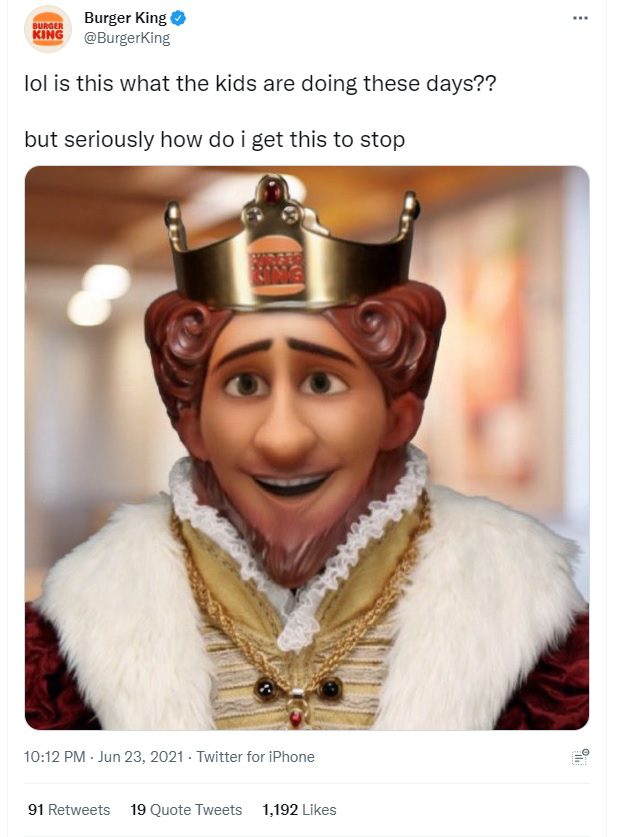 8) 
Pin Your Best Tweet
You have posted an A++ tweet once and received numerous likes, retweets, and shares, but you're not sure how to make the most of it? Put that tweet on your lapel like a badge of honor! Easily pin it top in your profile and make it more likely to be seen by ones checking up on your profile. It should be of an excellent quality that people will want to follow you to keep updated and read more.
9) 
Try Not to Be Mistaken with Spam
Twitter tags the ones who manipulate or disrupt people's experience on the platform as spam and confront them with limitations or, in the worst-case scenario, suspension. So, to not get mixed up with spam, you need to be well-versed in the activities considered spam policy violations. Aggressive following and following, and also posting and deleting are some of the rules. Twitter help center collects all the metrics here to help you avoid looking spammy.
10)
Keep an Eye on What's Going on in Your Industry and Engage in It
Even if you're not at the center of conversations in your niche, you can gauge current trends in the industry by focusing on topics that the audience is talking about. Numerous social listening tools, such as Nexalogy and Reputology, can help you monitor real-time industry discussions worldwide and provide you with clean data to help you capture the full voice of your potential customers.
11)
Don't Forget Interactive Content
People love being asked about their opinions, and you can easily give them what they want in the form of polls and quizzes. Polls are simply a single stone that kills several birds. You can increase engagement, create organic excitement, start a dialogue with your audience while collecting data from followers by hiring a creative scenario.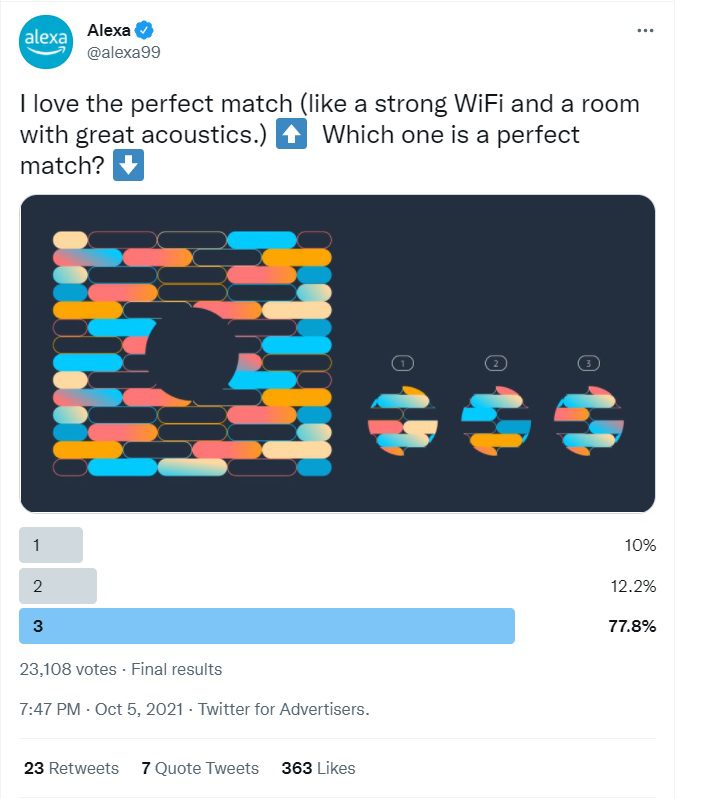 12)
Get the Blue Checkmark Badge Next to Your Name
Consider the following scenario: you're faced with a piece of content tweeted by a verified account. How much more is it possible for you to interact with the tweet? Seeing the blue badge gives you an ego boost and a celebrity moment while also showcasing your authenticity. By clicking here, you can find out if your qualities fulfill the Twitter verification criteria or not.
13)
Redirect Traffic from Your Website to Your Twitter Feed
Your whole Twitter target audience may not get to know you on the platform and may be directed to your Twitter following from your website. Diverting traffic from your website to your Twitter profile may appear counterproductive at first. But it's good to note that social media can be as successful as your website in content marketing. You can include a link to an icon to alert your website visitors that you're on social media, or you can go a step further and embed a tweet inside your website or blog.
14)
Make Connections with Your Industry Influencers
Getting your brand name or products promoted by micro-influencers increases your Twitter reach and visibility significantly and makes the audience trust you more. So, make no doubt to allocate some of your marketing budgets to influencer marketing. Just choose someone well-known and contextually related to your campaign and team up with them.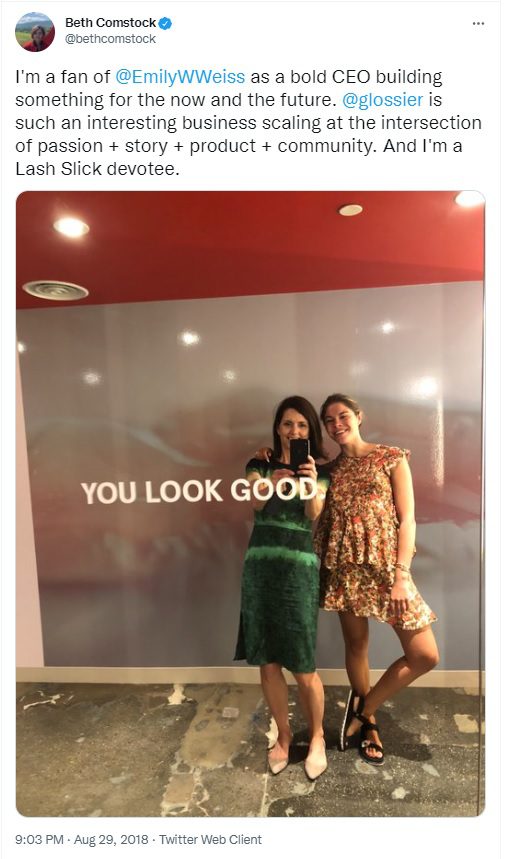 15) Pay to Get Promoted
The ever-changing Twitter algorithm makes it more likely that you'll get lost in the hustle and bustle, but the Twitter ads can turn the page in your favor. Promoted Tweets are those you pay to show up in the timelines of people who do not already follow you. Instead of promoting just one Tweet, you can advertise your entire Twitter account and get suggested in the "Who to Follow" section and search results.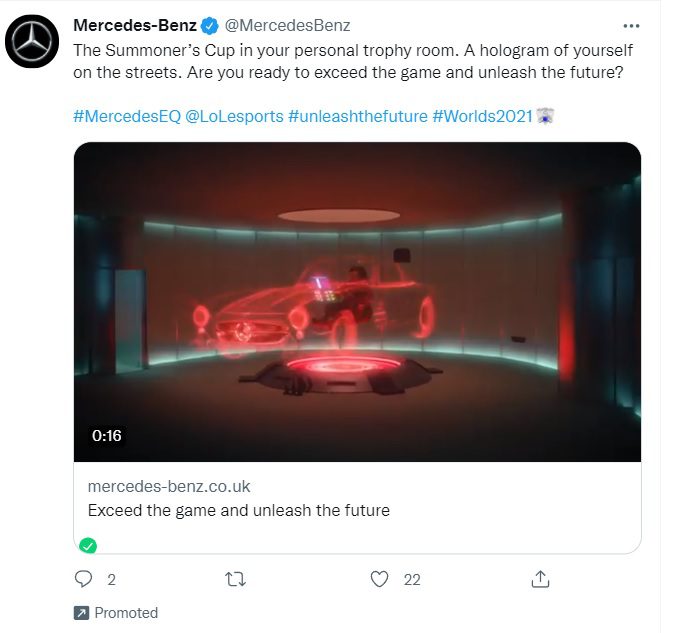 16) Link Instagram to Twitter
If you want to give a real shock to your Twitter, link your Instagram to Twitter. It is an excellent way to drive your Instagram followers to your Twitter account and gain more Twitter followers. Any marketer's goal is to grow their brand and make huge bucks, and this dream will come true by linking different social media to Instagram. Instagram lets you share posts on Twitter and put your Twitter account's link on the Instagram bio. But you can only add one link there, so if you have any other account, it would be impossible to add more than one link there. However, using AiSchedul, you can add your social media links to your bio.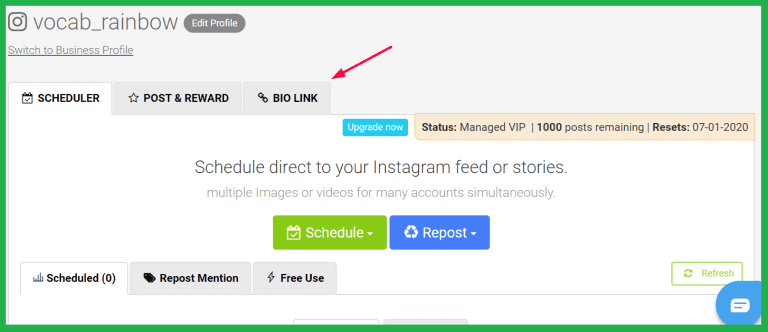 In this case, you only need to:
Go to the app

Click on Twitter

Enter your username and password

Hit ok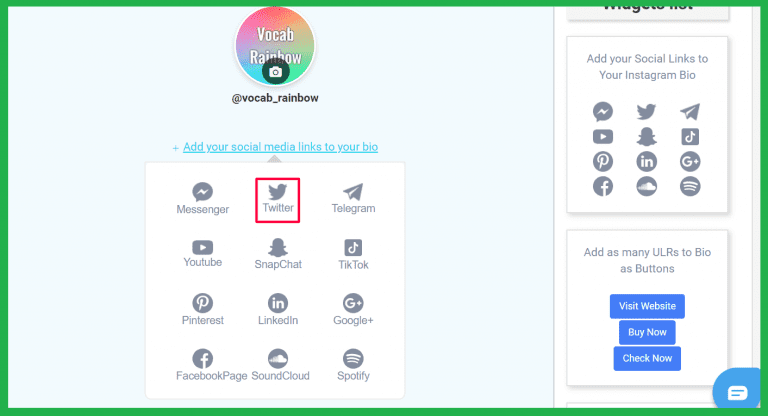 And it is done, as simple as that!
17) Gain More Twitter Followers Using a Blog
If you have a blog or website, it can be one of your best assets for getting more Twitter followers. Now, you may ask, 'how do I grow my Twitter followers using your blog?' Here are some tips for answering this question:
Add a Follow Button to Your Blog
Using a follow button is a way to take people to your Twitter account and keep them on your website. So you feed two birds with one spoon.
Apply a Twitter Share Button to Your Blog Posts
It is a good idea to add a share button below each post of your blog. So your audience can tweet your posts easily.
Add Tweetable Quotes within Your Blog Posts
Underneath each quote you write in your blog, you can add a share button to lead your audience to Twitter. We bet it is a super swift way to grow free Twitter followers.

Link Your Blog Bio to Your Twitter Account
Adding a link to your Twitter page in your blog bio is an effortless way to get more followers.
Set up Twitter Cards
Once you set up Twitter cards, it will look like a postcard with the summary whenever someone shares a link from your blog. If you practice the WordPress SEO plugin by Yoast, you can easily set up a Twitter card in the social settings. Otherwise, make the most of Twitter documentation to guide you on how to get started.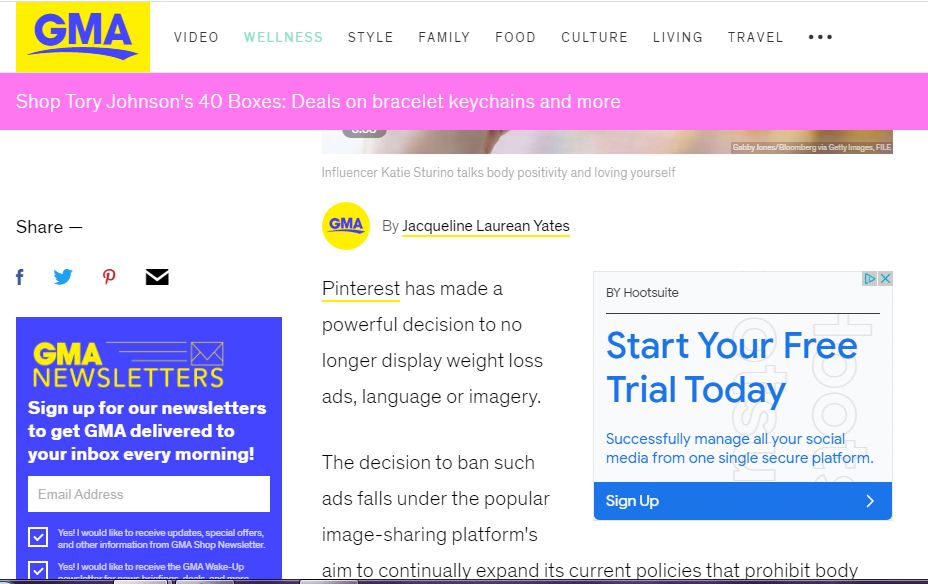 18) Join Facebook Groups and Get More Twitter Followers 
If you are a newcomer to Twitter, the easiest way to get real Twitter followers is to join Facebook groups. Therefore, you can mention your Twitter handle, follow back people, and use it as a Twitter follower increase. However, it may not work for people who have more than 100 followers. They may not stick to you unless you build a relationship with them. So you need to comment on their tweets, like them, and retweet them. In this case, you gain Twitter followers who stay loyal to you.
19) Avoid Aggressive Messages 
Being negative or mean is always a bad look. Hate-filled tweets can be a turn-off. It's essential to keep things realistic and stay honest to your audience, but being overtly hostile or talking smack can deter potential followers from your page.
20) Join Twitter Chats and Grow Twitter Followers
Twitter chats make your journey more fun, as they are like virtual hangouts around specific subjects. Usually, Twitter chats have their hashtags, and the host asks questions on a topic. Then, participants can chat about the issue in general and share their ideas and answers.
Many hosts hold their chats regularly, like every week or month. So, you can find a few Twitter chats you like to attend and get to know the host and the other participants.
You can also look at a list of Twitter chat schedules that include a hashtag, primary chat topic, chat time and day, time zone, description of the chat discussion, moderator(s), the Twitter username(s), and a link to more information.
The last words
Growing your Twitter following isn't something that happens by accident, but once you do, you reach a larger target audience and therefore get more customers on board.
Start investing more time in your social platforms and follow the mentioned guidelines if you're having trouble finding more flesh-and-blood followers online. It may not happen in a flash, but it is certain to happen!