Instagram notifications are a great way to interact with your followers and respond to their messages. However, they can be a pain in the neck and not always work properly. One of the problems is when an Instagram notification won't go away.
Many Instagram users are frustrated at the red number that appears in front of Instagram direct messages, but there are no unread messages at the top when you open the section.
What are the causes for such an error by Instagram? Fortunately, there are solutions to this problem, and here we will discuss some of the possible causes to manage your Instagram message requests and notifications.
So, let's figure out how to make sticky Instagram notifications disappear!
What Are Instagram Notifications
Instagram may send notifications for a variety of reasons, including when someone follows you, likes or comments on one of your posts, mentions you in a comment or sends you a direct message, or goes live or shares a story for the first time or after a long period of time.
You can customize the notifications and enable or disable them for whoever you want. When you tap on an Instagram notification, it is designed to disappear. But sometimes Instagram notifications don't work properly, causing them to become annoying and difficult to get rid of.
In the next section, we will discuss why Instagram notifications are not disappearing. Keep reading.
Why The Instagram Notification Won't Go Away
As previously stated, you might see an annoying red notification when you visit your profile. And even after checking all of your DMs, feeds, and notifications, you couldn't find anything.
The main cause of this issue is that Instagram has isolated the notifications, so you can see the notification even though it isn't in the main section.
The second major explanation is that if you receive a message and then deactivate your account, the message will be lost. The message appears as soon as you activate the account; scroll down to find the unread one.
If Instagram says you have a message but you don't see any, follow these steps to resolve the problem:
Check the entire message list in general messages, request messages, and direct messages.
Update Instagram, or uninstall and reinstall the app.
Disconnect your Facebook account.
Clear your Instagram cache.
Turn on your VPN.
After all, if your problem hasn't been resolved, keep reading to learn more details about it.
How To Fix Instagram Notification Won't Go Away
Nobody enjoys missing an important notification from their friends. So, resolve this problem as soon as possible. If you're having trouble getting Instagram updates on your phone, try the methods mentioned below. The following is a rundown of the fix:
If all of your notifications are turned on in the Instagram app, check the Notifications setting. You can go to the Notifications section by tapping on the three-line icon in the profile's top right corner, then going to Settings > Notifications.
Update the Instagram app.
Restart your phone.
The Instagram cache must be cleared.
Make sure your phone has enough room.
In the Settings menu, go to Phone Notifications and deactivate receiving notifications from your phone's settings and activate it again.
Here are the solutions that you can try when Instagram notifications won't go away:
1- Turn Off Notifications
The first thing you can try is to turn off your notifications. You can do it either from the app or from your phone.
If you choose to turn off your notifications from the Instagram app, you should:
Log in to your Instagram account and open it.
Tap the three-line icon in the top right corner of your profile.
Open the Settings.
Select 'Notifications' from the drop-down menu.
Switch on any notifications you need.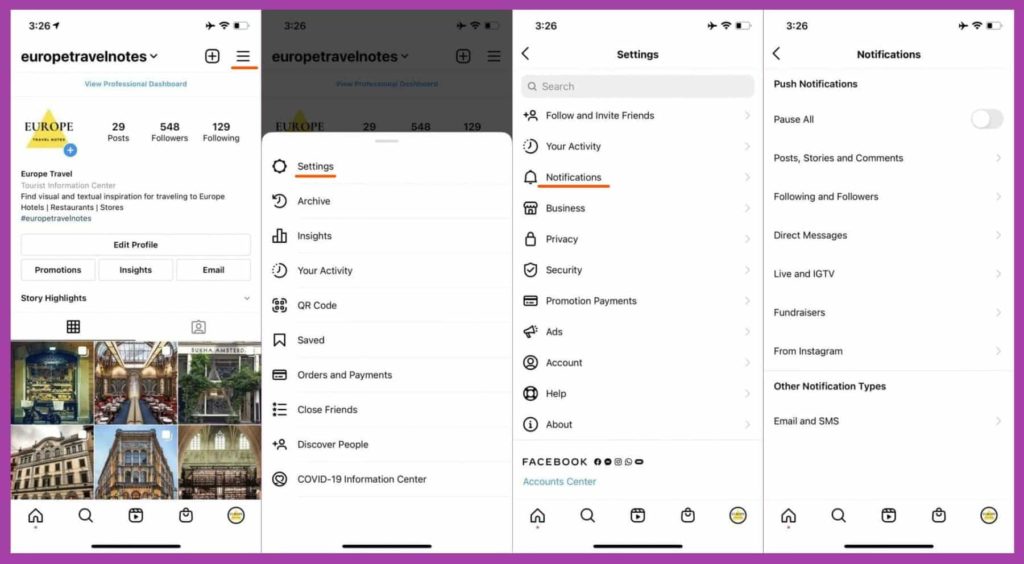 If you choose to turn off your notifications from your phone, you should:
Navigate to Settings.
Tap on 'Notifications'.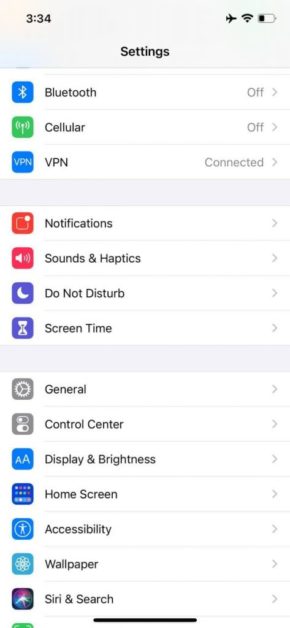 You can find Instagram by swiping through the applications.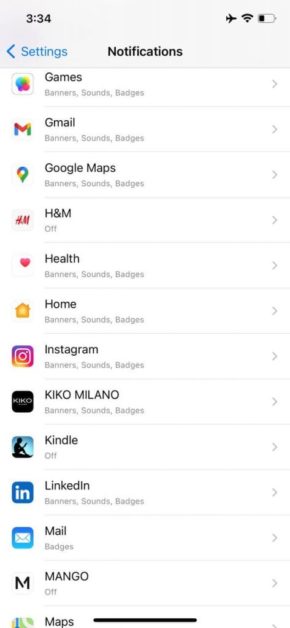 Any alerts that you need should be turned on.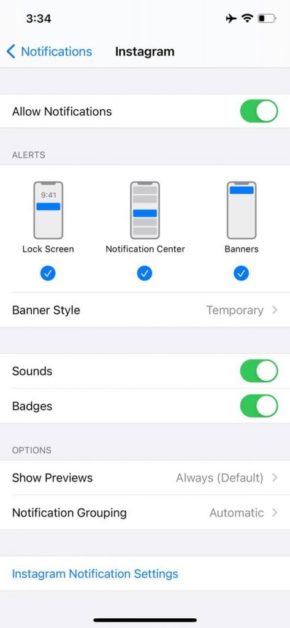 2- Restart Your Phone
Obviously, there is no easier way to resolve notification issues than to restart your phone.
All you have to do is press and hold your phone's power button for a few seconds before you see a note on your screen that says 'Slide to Power Off.'
To turn off your screen, slide the slider from left to right. Wait a minute or two after turning off your phone completely before turning it back on.
Keep in mind that turning off your phone will shut down all of your phone's functions. Many of these are caused by software bugs on your phone.
So, whether you restart your phone or perform a hard reset on your phone, it will boot up and have a fresh restart.
Note: Each brand of cellphone has its own menu to perform these steps to turn off notifications or restart it, so if you can't find them here, follow the specific instructions for your phone.
3- Re-Install Or Update The Instagram App
You may have found that when you first install Instagram, it asks if you want to receive updates, and you may have ignored this and refused.
To fix the problem, uninstall Instagram from your phone, restart it, and then download the app from the App Store or Google Play and reinstall it. You'll now see two alerts, both of which you can accept.
4- Clear Your Instagram Cache
Another solution for why the Instagram notification won't go away is to clear your Instagram cache.
Every device has a memory that can be used to temporarily store data. This is referred to as a cache. The primary aim of data storage is to improve the speed of your computer when you open and use a recurring app or load a website.
The cache also helps to reduce the amount of data used by your computer while it is in use. However, since the cache will slow down your device, you might want to delete it.
Clearing your Instagram cache is very easy for both iOS and Android devices. All you need to do is follow these instructions.
Tap 'Settings' on your Instagram's profile.
Choose 'Security'.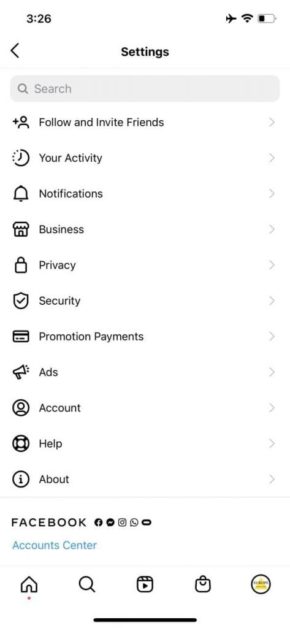 Select 'Clear Search History (for iPhone) or 'Search History' (for Android).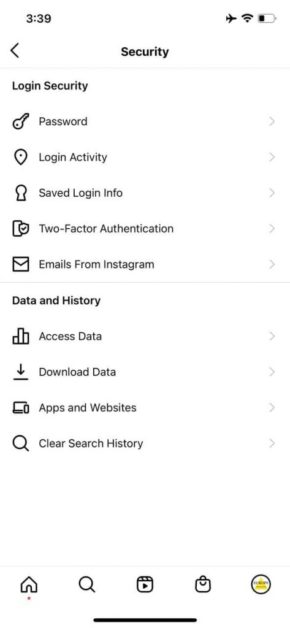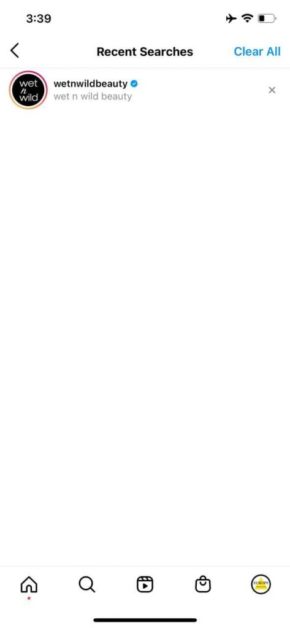 What can we do if we encounter this issue, as some claim, 'Instagram says I have a message, but I don't'? There are also some solutions to this issue. Keep reading.
Why Is There An Instagram DM Notification But No Messages Are Shown
You can clear Instagram's cache to get rid of the direct message notification but not the message. Instagram may have cached your direct message info. This means that messages you've already read could still be marked as unread.
Here, we will discuss the solutions for fixing Instagram DM notifications.
How To Fix Instagram DM Notification Won't Go Away
It's possible that you'll see a number or even many numbers on your Instagram direct icon. However, there is nothing on the direct message pages when you open them.
But what if Instagram shows you notifications but you don't see any messages? Follow the steps outlined below:
1- Check Out The Basic Solutions
If you'd like to get rid of the problem of false notifications, you can try a few different approaches. Please keep in mind that the solutions mentioned below may or may not work.
So go ahead and see which solution works for you through error and trial.
Restarting: First of all, try restarting your phone. It might be a problem related to your phone and not the Instagram application.
Re-Installing: If restarting did not work and you still received DM notifications without actually receiving any, you can uninstall and reinstall the Instagram app.
Updating: Updating your Instagram app is also another solution because perhaps you are using an old version that has a lot of bugs.
2- Check Your Instagram Message Requests
You'll get a notification in the notification bar if you receive a message request. Even if you check the settings, the alerts will appear on your phone. It's even the same as a spam message, a message such as 'Someone tries to give you a message' would appear.
So go to Instagram's direct message section and see if there are any request messages. Open the message by tapping on it. The notifications won't disappear until you read the messages.
3- Use DMpro To Better Manage Your Instagram DM Notifications
Instagram direct messages are useful for engaging with industry influencers as well as creating more leads and potential customers.
DMpro is an automated DM platform that helps you manage your Instagram direct messages as well as automate and speed up your Instagram DM marketing. All Instagram DM-related tasks are automated with this tool as it designates a DM inbox for you.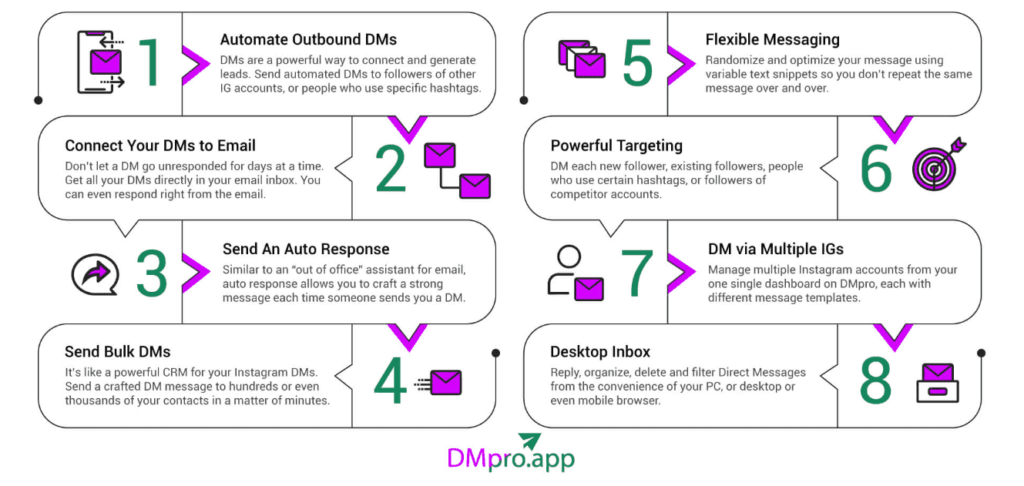 Furthermore, you can submit bulk DMs without fear of being blocked. You will also connect Instagram DMs to your email and get an email notification if you get a DM using DMpro.
Here are some of the features of DMpro:
Sending and receiving DMs via email
We attempted to address the issue of obnoxious Instagram notifications in this post.There are a lot of problems that you may encounter using Instagram, and we have discussed some of them on our site like:
However, if you are still having issues, continue reading the frequently asked questions by some users.
FAQs on Instagram Notifications Not Going Away
People may experience more issues with Instagram notifications. We cover all of the potential issues here.
Q1. How To Clear Instagram Cache From Your Setting On Android?
Another method to dissolve the problem of Instagram notifications that won't go away is to delete the Instagram cache from your phone's settings. To do so on Android, follow these steps:
Navigate to your phone's settings.
Then select 'apps.'
Locate Instagram and select 'Storage.'
Finally, select a clear cache.
Q2. Is It Possible to Delete Instagram Notifications?
Can you delete Instagram notifications? The answer is yes. By reading this post, you can solve this problem, but if you try all the solutions and the problem is still there, you can contact Instagram customer support.
Final Thoughts
In this post, we tried to address the issue of Instagram notifications that remain and won't go away when you tap on them. If you have more questions, feel free to ask in the comment section.
Have you figured out how to get Instagram updates to function on your phone? If so, please share your tips and tricks with us so that we can make Instagram more accessible to all its users.
If you want to manage your Instagram DMs, use third-party apps like DMpro. This service converts your direct Instagram messages into a CRM system.