LinkedIn is a wonderful platform for professionals to hang out and a virtual watercooler of the global business world. On the other hand, like Instagram stories, LinkedIn Stories is a new approach to share 24/7 updates with your audience. With almost 690 million users, this feature could help your brand reach new audiences. Also, Stories on LinkedIn provide the most exceptional opportunity for engagement. But how can you use LinkedIn stories to boost your professional reputation among users?
Here in this blog, you'll read more about LinkedIn Stories and how to make the most of them in your business. So let's begin!
What Are LinkedIn Stories?
LinkedIn Stories are image or video posts that expire 24 hours after they are published. Indeed, they are a quick and engaging way to share professional updates on LinkedIn. Besides, sharing your LinkedIn story is a simple way to share your experiences and thoughts with your professional network and develop solid interactions. 
It'd be great to know the best time to post on LinkedIn to skyrocket your views and results. However, if it is a hard nut to crack to post on time regularly, you can easily create a calendar to track your LinkedIn marketing objectives. Unlike ordinary posts published to a user's feed, stories can be seen solely by clicking on a user's profile photo icon. 
Additional information regarding LinkedIn Stories includes the following:
It is only possible to post a Story from the LinkedIn mobile app.

Your LinkedIn stories are accessible to friends and followers, but they can share them with their first-degree LinkedIn contacts via LinkedIn messaging.

By default, LinkedIn Page stories are public.

If your viewers are first-degree contacts, people who watch a LinkedIn story can comment with an emoji or message.

LinkedIn Stories create a space for less formal contributions and let users worldwide adopt this style to engage more personally and less officially with their peers and friends.

Currently, stories are available in the United States, Canada, France, Australia, Brazil, the Netherlands, and the United Arab Emirates. Plans are underway to distribute the film globally.

To access LinkedIn Stories, ensure you're using the most recent version of the app.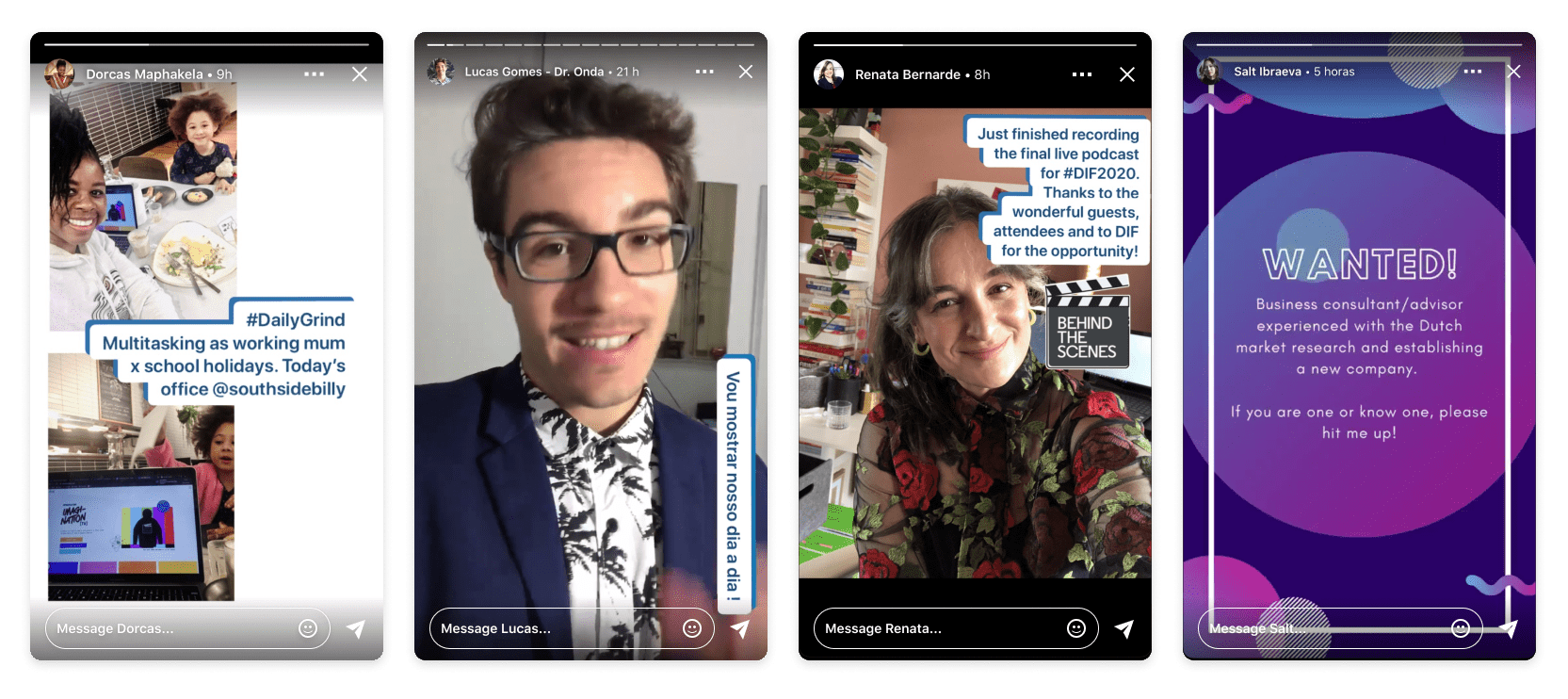 Boost your social media knowledge: Top 10 Instagram Followers App to Get More Real Followers.
How to Post a LinkedIn Story
Individuals and page admins can use LinkedIn Stories to post image snippets or video content for 24 hours. You can also use the Stories camera to capture images or videos instantly or upload saved content from your mobile device's gallery. If you constantly view LinkedIn stories, you'll notice the Stories section at the top of your LinkedIn homepage. However, if you haven't used LinkedIn Stories yet, you must scroll down the feed on your LinkedIn homepage several times to find it. Also, you can leverage tools for social media marketing to help you perform this strategy effectively and efficiently. 
To post a LinkedIn Story, you need to:
1- Head over to your LinkedIn homepage on the mobile app.
2- Then, tap 'Add' joined to the Profile photo icon above Your story.
Tap the profile photo associated with your profile or Page.

Activate to see larger pictures.

Tap 'Image' to choose content from your mobile gallery. Also, you can tap the circle at the bottom of the screen to take a photo; if you want to record a video, tap and hold the circle for a maximum of 20 seconds.
3- If you want to delete the content, tap 'Cancel.'
Tap the 'Stickers' to add a sticker. Also, you can use the @mention feature to tag or mention a user or other LinkedIn Pages you follow in the Story.

If you want to mute the audio on a video or recording, tap 'Volume.'

To add text to your content, tap 'Text.' You can also pick a different color and text alignment. 
4- If you've added stickers or text to the content, you can review your creation as below:
Adjust the placement: tap and drag an item.

Resize or rotate an item: Tap and hold it.

Delete an item: Tap and drag it into 'Trash.'
5- Finally, tap 'Share.'
After creating your first LinkedIn Story, you can create another post to your story by viewing the first post and tapping '+New Story.' 
Boost your social media knowledge: 1000 Free Instagram Followers Trial for Real Followers
LinkedIn Stories Specs
Both LinkedIn Stories and feed are where watercooler moments happen. So, if you desire to upload a photo or video as a LinkedIn Story, consider the below specs:
Photos
Resolution: 1080w x 1920h pixels

File types: PNG/ JPG

Aspect Ratio: 9:16
Videos
Duration: Up to 20 seconds

Resolution: 1080w x 1920h pixels

Frame: 30 FPS, square pixels

File types: H264, MP4

Aspect Ratio: 9:16
View or Save a LinkedIn Story
After posting a LinkedIn Story, you can view and save it within 24 hours. Because after 24 hours, your Story will no longer be available. However, it is yet possible to download the media you used for the Story.
To view a LinkedIn Story:
Go to your LinkedIn homepage.

From the Stories section, tap the profile photo you'd desire to see.
Indeed, you can view your own Stories and those posted by a Page that you follow. Also, you can tap the right side of your screen to view the next frame of your story.
To save your LinkedIn Story, you need to:
Select the Story you posted.

Tap 'More' on the top right corner of the screen.

Tap ' Download' in the options you see.' Now, you saved your story in your mobile gallery.
Also, if you want to review and download the rich media from your Story after 24 hours, access your account data.
Delete Your LinkedIn Story
You can delete your LinkedIn Story anytime within the 24 hours that it's viewable. Just keep in mind that you are not able to edit a LinkedIn story after posting it. But you can delete a single post and then post a different Story.
To delete a Story:
Head over to your LinkedIn homepage.

In the Stories section, tap the Profile photo that you want to delete its story.

Select

'More' from the top right corner of the screen.

Then, tap the 'Delete' from the options and confirmation prompt.
How to View Your LinkedIn Story's Insights
If you are a marketer who wants to monitor every step of their marketing strategy, LinkedIn insights come to help. Also, you can gather customer insights and know your potential customers to build your plan upon it. Fortunately, you can instantly view the following insights for 24 hours you share stories:
Engagement:

It is only available on Stories that utilize the swipe-up feature to help you see how many times viewers have tapped the link you joined to your Story.

Reach:

Here, you'll see the number of audiences who've viewed each of your Story frames. Besides, you may see your viewer's information depending on their privacy settings like their name, job title, and current company.
To view your LinkedIn Story's insights:
1- Head over to your LinkedIn homepage on mobile.
2- In the Stories section, tap the Profile of the Story you want to see its insights.
3- Tap 'Views' at the bottom left corner of the screen.
4- Now, you'll see the Insights screen. Still, you'll notice "No Viewers Yet" till someone views your LinkedIn story. 
5- Then, for each frame, you can:
Monitor link clicks in your Story using the swipe up.

See the number of unique viewers.

See a list of the people who viewed your LinkedIn story.

Engage with each viewer by selecting the icon next to their name.
Boost your social media knowledge: 10 Best Unfollow Apps for Instagram 2021
How to Incorporate LinkedIn Stories into Your Business Strategy
It is how you can use the LinkedIn story. If you seek to improve your business capabilities in the competitive market, take the LinkedIn marketing strategy to your advantage. Now, let's study some methods of LinkedIn Story strategies to expand your business. 
#1 Share Real-Time Events in Your LinkedIn Stories
As mentioned above, LinkedIn Stories only have a lifespan for a day. So you can make capital of them by sharing updated news and showcase what's going on at your company. For instance, you can share your announcements, ceremonies, and clips from live events.  
A LinkedIn story can also be a unique method to build more puff around an event on LinkedIn. If you have no clue how to share them in your stories, you can ask speakers or event coordinators for their tips.
#2 Host Q&A in LinkedIn Stories
LinkedIn Stories provides a fantastic opportunity to show your human and genuine aspect to your brand on social media. On the other hand, hosting a Q&A on LinkedIn stories will showcase the people behind your brand and help build brand affinity. You can invite your audience to submit questions in direct messages or traditional LinkedIn feed posts in advance. Then, ask your CEO experts to take questions from clients or employees.
#3 Give Professional Tips in LinkedIn Stories
LinkedIn is a massive platform and a haunt for professional knowledge leadership. Also, its new format is a unique way to present your in-door knowledge in a fun and engaging way. Now you may ask how you can give professional tips to your audience?
Your advice can be a quick industry recap or creative design pointers. Sharing helpful information is a sure-fire way to catch your audience's attention. Try to keep your content fit to the fast and easy-to-catch nature of stories. For instance, if you're sharing "3 tips on professional marketing," you need to prepare five slides to keep your content super skimmable for your audience! 
#4 Promote Company Values
Your clients and fans are the most precious property of your business. So LinkedIn Stories might be a perfect spot to show your audience what your company cares about. In this case, you can:
Publish various statistics

Share your company's effort to fight the climate emergency. 

Increase awareness for a problem around your business. 

Share timely updates on any corporate initiatives. 
#5 Publish Job Postings
LinkedIn Stories come in the news feeds of your followers. Therefore, a LinkedIn Story provides you with an excellent opportunity to make your job post stick out. With so many companies turning to the tactic, chances of reaching people interested in your business are high. However, your job posting should be more than a list of requirements; it should motivate candidates to apply. The following are some strategies for performing your job posting more attractive to prospects while also enhancing your company's image.
Type concise,

SEO-friendly description

Define responsibilities clearly

Elaborate compensation and benefits

Show your job is a chance for growth

Unique company culture

Build Mobile-friendly layout
#6 Promote Your LinkedIn Live
LinkedIn launched its Live streams in 2020, helping users to create a watercooler moment. And if your business is one of the thousands presently broadcasting live on the platform, try promoting and previewing the broadcast using LinkedIn Stories.
There are various methods to perform your LinkedIn Live events for the professional audience on LinkedIn, like:
Sending direct invitations to your first level contacts;

Publishing a post on your Brand's Page that includes a registration link;

Posting about the event on your personal

LinkedIn profile;

Share your event page with your followers on LinkedIn.
In addition to the above tips, there are several other methods to promote LinkedIn Live events across various social networks like Facebook, Google, or Instagram. 
Boost your social media knowledge: Know and Beat Instagram's Daily Limits: 2021 Update
How to Use LinkedIn Stories Templates
LinkedIn grants you the water cooler moment that you and your co-workers talk about business, fashion, sports, and entertainment. There are various LinkedIn templates on the market that you can take to your advantage and build a robust LinkedIn Story. In the following, you'll see some ideas that you can use in LinkedIn Story templates: 
1-  Introduction Template
As mentioned earlier, LinkedIn stories let you tag any of your contacts in your account. Then, your contacts can tap on it and view the tagged person on LinkedIn headline information. Therefore, the LinkedIn introduction template is an excellent way to introduce your team and co-workers.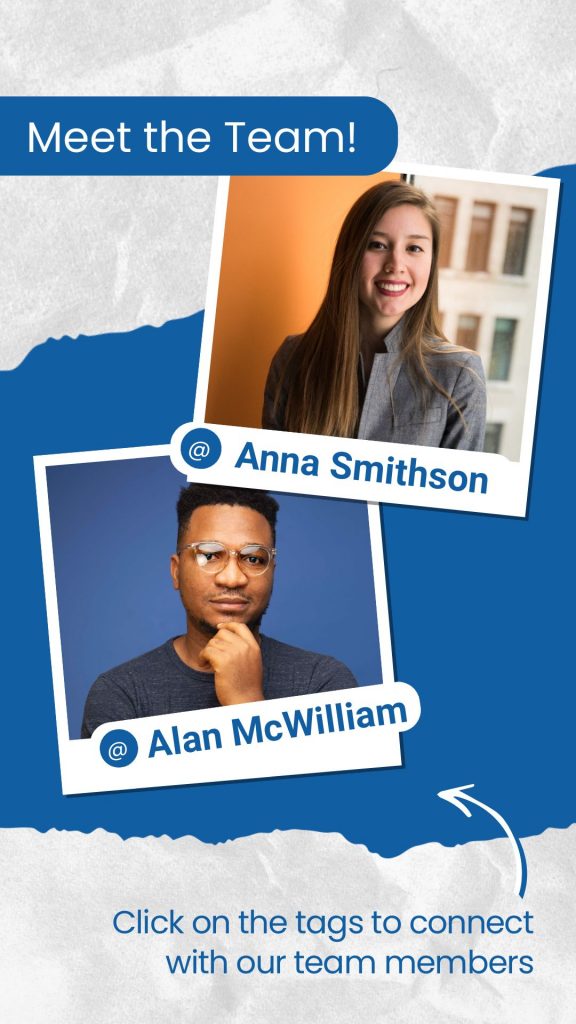 2- Partnership Template
Partnership news and collaborations are well-deserving of being highlighted on LinkedIn Stories! So if you want to showcase a logo, this is the ideal template to customize, aligning your brand with your partners. With a partnership template, you can design highlighted LinkedIn Stories on your profile or page so that your contacts can instantly click through to read the full details by tapping on your page/profile icon.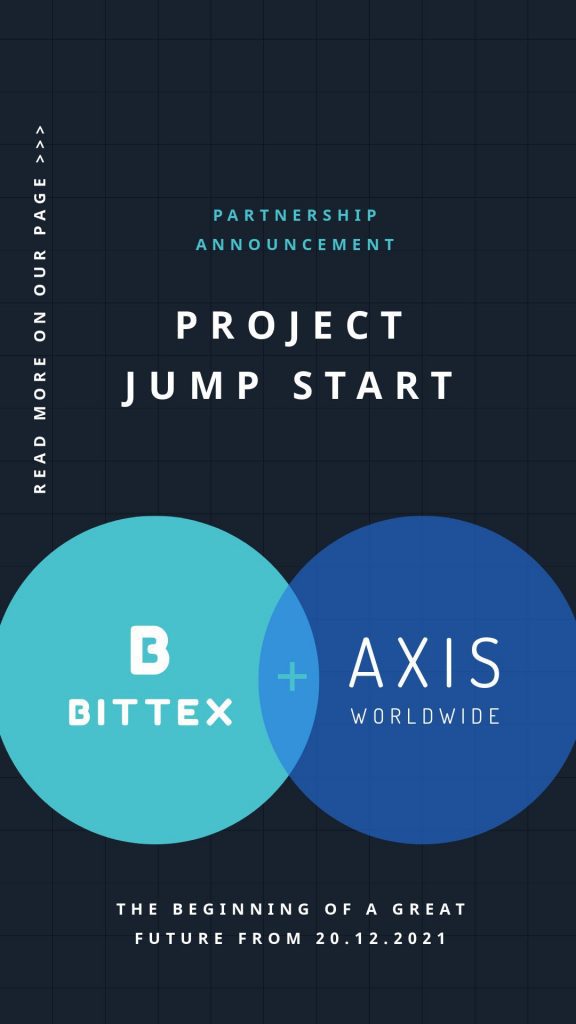 3- Educational Templates
Using LinkedIn Stories, you can provide quick tips to express your expertise in a visual format. Also, you can combine various templates to provide instructional content. Then, you can send your educational story to people who may need them or have asked the question recently with a personal message.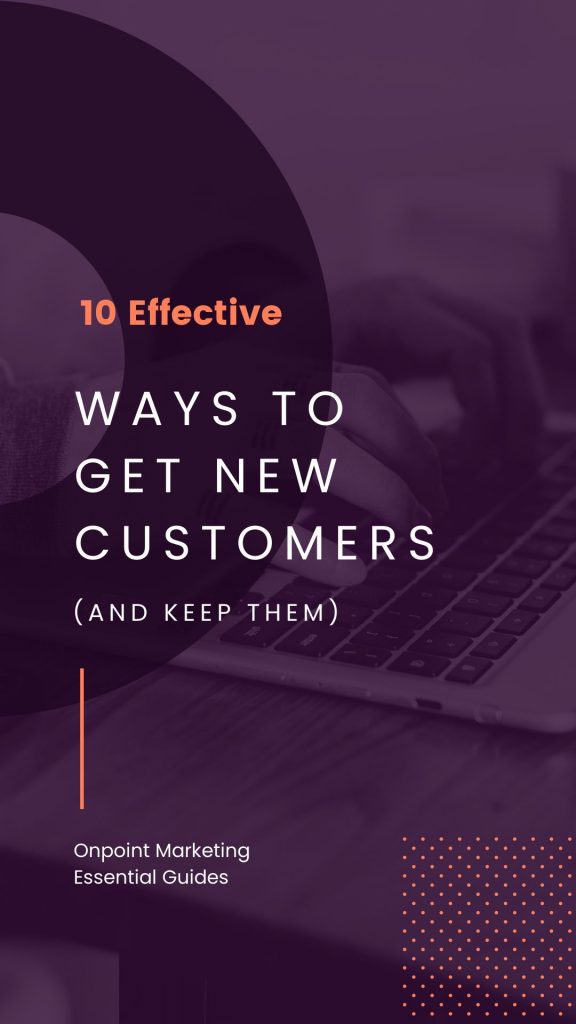 Canva also provides professionals and managers with various LinkedIn templates you can download and use based on your needs.
Boost your social media knowledge: How to Share YouTube Video on Instagram [Updated for 2021]
Recap
LinkedIn is an environment for ideas and a visual spot that creative imagery like watercooler pic and headlines are the keys to winning the discussion. And LinkedIn Stories let you engage with people for instant access to new opportunities. Therefore, cash in on the above tips to build a solid LinkedIn story for your brand and industry.
And be sure to check out more of our articles: