Creating killer content is what initially brings someone to your channel. But that's only half the battle. Once a potential follower stumbles upon your profile, it's up to you to make sure that your Instagram profile in its entirety is just as enticing as the post that brought them there in the first place.
In the following, I'll guide you on choosing the best Instagram handle, an eye-catching profile picture that perfectly fits Instagram profile image dimensions, and some other tips to have a perfect Instagram profile. So, read ahead to learn how to optimize all aspects of your profile.
#1 Choose a Descriptive and Easy-to-Find Instagram Handle
The very first thing people notice about your Instagram account is the username or Instagram handle. Sometimes people forget about the importance of this element and this results in picking a long and complex username. 
But what factor must a perfect Instagram handle have? Just take a brief look at the following example: 

We all know that New York Times is a trusted news source and most people refer to it when talking about a controversial issue. But, it may be hard for people to check out their website every day and they may prefer following a news account on Instagram. In this case, to help people find their account easier, New York Times should keep some points in mind:
Set the brand's name as the Instagram handle, 

If the brand's name is too long, pick a guessable abbreviation for it and set the shorter form as the handle, 

And write the long-form in the Instagram name box. 
As you see, the NYTimes account has already followed these rules. So, people can easily find and follow them on Instagram. 
Keep Reading: Instagram Usernames for More Followers: 5 Essential Rules
#2 Optimize Your Instagram Profile Picture 
Instagram is a visual platform and people joining it come to share or view amazing pictures and videos. Now, on an Instagram profile, the very first photo that someone notices is your profile picture. So, it has to be something catchy, descriptive if possible, and a symbol to introduce you and your brand. 
A factor that helps you have a better Instagram profile picture is its dimensions. Actually, Instagram allows you to set a square picture on your account, with dimensions 320×320 pixels. In this regard, if you pick a landscape or portrait photo, the image might be cut improperly. 
But what to set as a picture for a business account on Instagram? Let's see!
Instagram Profile Picture Ideas
As a business account or a brand on Instagram, these are the best profile picture ideas for you: 
Brand logo, 

Photo of a recently released product, 

A picture of your store (if you have any), 

Or even a picture of you. 
These are the most popular ideas among professionals and brands. But if you have a better idea, feel free to use it! It's always great to see people's creativity! 🙂
Also Read: Win Instagram by Creating a Killer Profile
#3 Choose Instagram Business Categories
How to Choose Instagram Business Categories is probably the most important thing you can do to promote your product or brand online. Choosing the right category allows you to get in front of your audience as soon as they start following you. Not only does it give your followers a chance to learn more about your company, but also puts them into a context where they can relate to your offerings. If you don't have the right category, no one will ever know you are on Instagram.
So, how do you choose the best Instagram business category for your business? It's really easy. Just follow these steps:
Go to your Instagram profile and tap on the three lines icon. 

Then, scroll down until you see "

Switch to a Professional Account

". 

Now, you see a list of business categories. Tye a part of your intended business category and tap on it. 
That's it! Your business category will be added to your profile. For instance, here, I chose to be a public figure on Instagram and people can see it on my profile.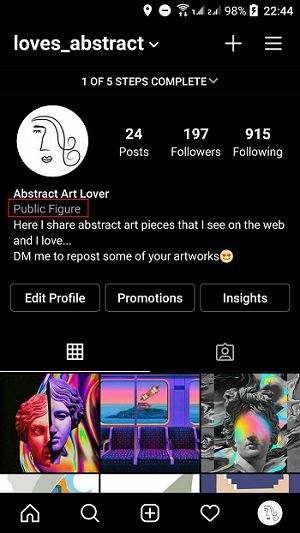 #4 Add an Instagram Profile Button
We have previously talked about how to add a CTA button on Instagram, especially on your bio. Actually, by turning to a business account, you can easily add the contact button, shop now button, and many other buttons that are previously designed by Instagram. Meaning that you cannot add any custom buttons to your profile using the official features. But no worries! Using MyURLs.bio, you can simply design a custom button and add it to your Instagram profile. Just take a look at the following bio link: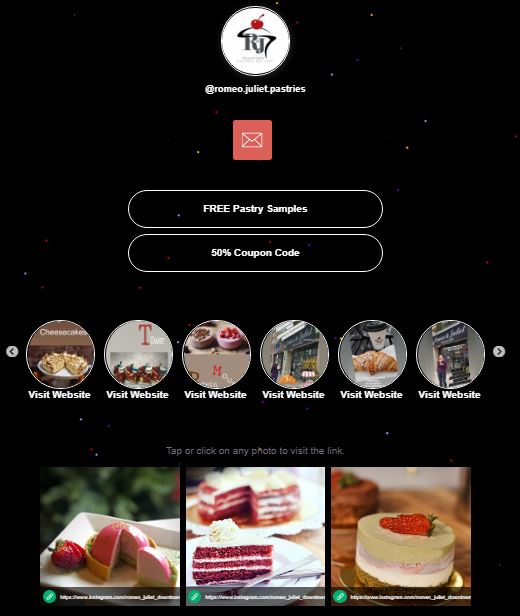 As you see, it looks really professional, catchy, and informative. So, sign up for free on MyURLs.bio and build your own Instagram bio URL now.
Final Thoughts
That's it! Using these four simple tips, you simply optimize your Instagram profile. Of course, there are some other tips such as: 
Setting highlight covers for Instagram stories, 

Picking a gorgeous layout for the posts, 
And more. But here, I just focused on the part that is visible to anyone, regardless of your account's privacy type. So, if you have any other ideas to improve public or private profile, feel free to leave us a comment.