A marketing agency does not have to be in a physical environment with fancy furniture, catered lunches, and open workspaces. You can start your own one-person social media marketing agency with a set of trusted tools for real and safe social growth as well as enough knowledge. While many of the principles apply to more than one social media platform, we'll be focusing mainly on Instagram. This is because, according to the data, Instagram is where businesses should be heading:
Over a

billion

users now use Instagram

60%

of users find new products on Instagram

75%

of users take action after seeing a post (visiting a website, for example)
How to Start Your Own Social Media Marketing Agency in 2021
Let's now introduce ways through which you can start your own social media marketing agency in 2021:
1. Choose Your Niche
The first step when you want to start your social media management agency is to identify your niche. Niche is the subject and the field that your social media agency would focus on. Therefore, by choosing your niche, you choose the industry that you will be active in.
In addition, there is also a platform niche that you should think about. It means that you should choose which social media platform is the best for your industry. Moreover, you should also define a scope of work and see what you want to do on a particular platform in a particular industry. If the platform that suits your niche most is Instagram, then you are reading the right article.
2. Write a Business Plan
Creating a business plan can help you decide on the structure and foundation of your business. 
Business Structure
Your business plan should include how you want to manage your social media marketing agency, whether a sole proprietorship or partnership or an LLC. These business structures totally depend on your resources. Therefore, it is up to you to decide which business structure is more profitable for you. 
Username
When you have finally decided on your business structure, it is time to think about a good username for your Instagram marketing agency. Choose a unique, easy-to-remember, easy-to-search, and relevant username.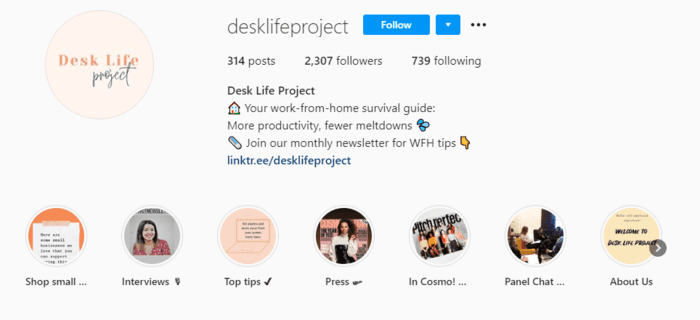 Profile Photo
The next step is to build your business profile eventually. You should choose a profile photo that best describes your business. For instance, it can be a logo or a photo that pictures something relevant to your niche.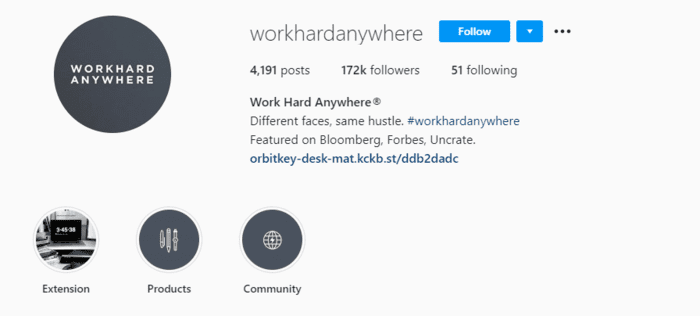 Bio Description
Then, write a captivating bio description so that your clients find it interesting. Remember that you should keep it short as Instagram has a character limitation for bio description.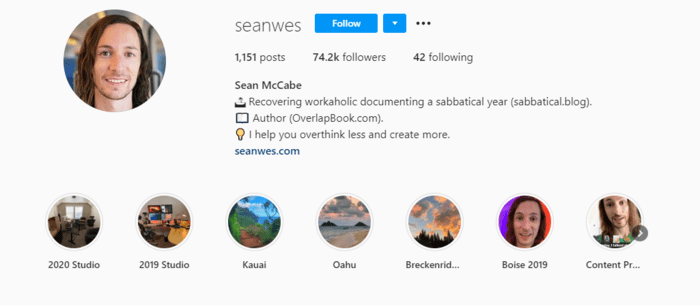 Link in Bio
The last touch is to put a link in your Instagram bio. You can add the link to your website or other social media in your Instagram bio. However, Instagram does not allow you to add more than one link. But, there are tools like AiGrow that create a, let's say, wardrobe for all your links and gives you the link to that virtual space. So, you can add the link of that space to your Instagram bio, and your clients can click on that link to see your other links. Hence, they can easily explore your other works and portfolio through the links that you provide. 
3. Establish Your Online Presence
Your previous work experience matters a lot when a new client wants to decide whether to hire you or not. In fact, it is the distinguishing feature that they choose to differentiate between you and others. If you have just started working and do not have much experience attracting new clients, then your Instagram feed would showcase your capabilities. Your online presence can show that you know exactly what you are doing because you have grown your follower base. 
To organically grow your follower base on Instagram, you can either do mass follow or try a 1000 free Instagram followers trial. 
Your Instagram feed, the number of your followers, and how you engage with your followers can be crucial for your clients. These features can tell them that you professionally know how to manage an Instagram account, and so you are a great social media marketer. 
4. Use AI Tools to Manage Your Workload
As a social media marketing agency, you should know that using Instagram management services and AI tools to automate some parts of your work is highly crucial. Whether you are using these tools to manage your own Instagram account or your clients' accounts, these tools are an integral part of a successful social media marketing agency. 
Social media marketing AI tools refer to scheduling tools and designing tools. Scheduling tools can facilitate your Instagram marketing tasks by letting you schedule your posts in advance. Therefore, there is no risk of losing your time to post on your feed or share a story. You can also choose the best Instagram hashtags using this tool. In addition, you can write an engaging caption and then set a time and date for it to be posted.
Here is how you can do the hashtag finding process in a scheduling tool like AiGrow:
take the main keyword related to your business and search it on Instagram

identify the best Instagram hashtag

that suits your keyword

after choosing a hashtag, look at the "Related hashtags."

repeat this process as many times as you need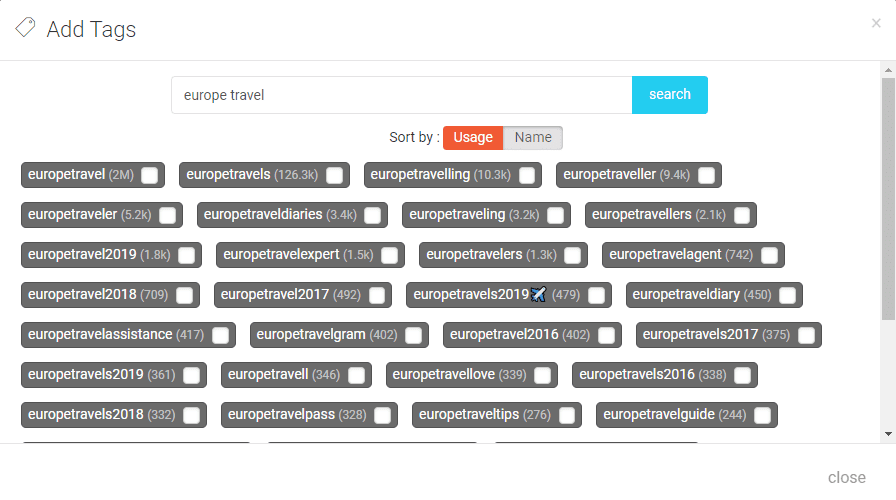 Designing tools like Canva, Adobespark, InDesign, etc., allow you to create visual designs, infographics, and anything that can visually affect your clients or followers. 
5. Determine Your Pricing
Having created the infrastructure, you should now think of your payment. There may be several things that make your business a costly one. Therefore, you should make sure that the payment is high enough to cover your expenses. But think of your clients; will they pay a high amount to you to start your marketing services on their accounts, or will they try to find someone with the same level of expertise but with a lower amount of payment? 
To keep the job but still ask for that particular amount on your mind, you can offer free pilot projects. It means that you serve your clients for free for a limited time, and if everything goes well, they will be willing to pay the amount that satisfies you. 
Your pricing can either be in the form of packages or hourly rates. You can negotiate on this with your clients to see what you can agree on. 
6. Start Your Social Media Marketing Agency
It is the most difficult and time-consuming part. However, if you have taken all the steps correctly, soon there will be some customers who contact you. Do whatever you know on your Instagram profile. Cross-promote yourself on other social media or websites. Always update yourself and learn the latest Instagram cheats and tips.
Remember always monitor your progress and look for any shortcomings or lacks in your work. Try to solve as many issues as you can and step towards perfection.
Best Social Media Marketing Agency for Real Instagram Growth
As a social media marketer who has just started your social media marketing agency on Instagram, you may need to use the best social media marketing agency for real Instagram growth.
AiGrow is the real best solution to grow your Instagram account organically. You can get organic followers using this platform, generate targeted followers, increase your account's engagement, and boost sales. Regardless of the size of your client's businesses, you can use this Instagram management service and automate and grow their posting scheduling, reposting, social listening, link in bio, DMs, etc.
Conclusion 
Starting your business can be a challenging thing to start. With the information described above, you can be well on your way to starting your own social media management agency. Start growing your client's Instagram pages, scheduling their content, and getting more real likes and comments for their posts by signing up for AiGrow for free today.
---
And make sure to check out more of our content: