Most freelance Instagram marketers look for Instagram bloggers and Instagram Influencers to drive brand engagement. It is crystal clear that most Instagram bloggers are making big bucks. Hence, If you're craving how to become a blogger on Instagram with no experience, here is good news: it's pretty simple to start.
Instagram has become the avant-garde of all social media platforms, and most bloggers prefer to carry on their business there.
This article helps you to start an Instagram blog and be ace at Instagram blogging.
How to Become a Blogger on Instagram
Becoming an Instagram famous or Instafamous needs some brainstorming. Here are the best strategies you need to focus on to become a successful Instagram blogger.
Pick Your Niche
to Become a Blogger on Instagram
It is far fetched being famous in all areas, so it is best to pick one title you're good at and is your specialty. In brief, choose a top Instagram niche that meets your real interest and not a niche you have no idea about. Your niche can make or break your success as an Instagram blogger. When brainstorming how to start a blog on Instagram, the key to standing out in this competitive area is to give your audience what they expect of you. If you are a fashion blogger on Instagram and then post a sponsored ad for furniture, you will confuse followers and might cause them to unfollow you.
Create an Instagram Business Account
An Instagram business account is free and carries many helpful tools for Instagram Bloggers, like Instagram Insights. Insights let you identify your followers' demographic data such as variations, top locations, profile views, following activity times, and website clicks based on a set time. Moreover, you can change your username whenever you want.
Make an Absorbing Bio to Start an Instagram Blog
An Instagram bio is a tiny piece of text underneath your profile picture inside your Instagram profile. It is essential to have a clear and brief bio; otherwise, the audience probably won't follow your brand.
Your bio and a perfect Instagram profile is a chance to display to everyone who exactly you are, what you represent, and who you serve in 150 characters. Above all, it's an opportunity for you to create an excellent first impression, therefore take time crafting a captivating bio.
Whatever you wish to display in your bio, keep in mind to tailor it to your niche and aspired audience.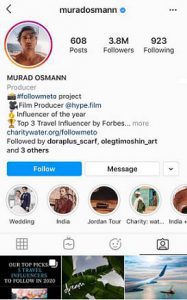 Make the Most of Attractive Images and Videos
Instagram is a picture-based social media platform. Consequently, the photos and videos you showcase play a more effective role than your captions. Therefore, your Instagram aesthetic must deliver your brand's voice and remain harmonious throughout all your feed. Moreover, to post high-quality images and videos, it would be best to invest in a good camera and photo tools like photoshop. Also, there are many free stock photo websites to use, like Unsplash and Pexels.
Write Engaging Captions
Your captions must be less than 2,200 characters. As a result, brief and thought-provoking captions do well on Instagram. The first caption line and then your Call To Action(CTA) line is pretty essential. So, your first line must grasp the audience's attention, and your last line should use CTA (call to action) button.
Turn Hashtags to Your Advantage
You can get famous on Instagram using popular hashtags, add them to your Instagram posts and Instagram stories. You can utilize up to 30 hashtags in your posts and up to 10 hashtags in a story. Using the best Instagram hashtags for followers or top Instagram hashtags for likes, any Instagram user can find your content if they search for that particular hashtag. Moreover, there are some Instagram hashtag hacks you wish you knew earlier to boost engagement.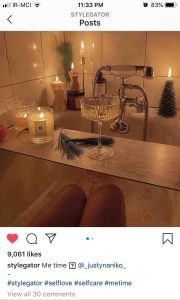 Add Locations to Your Posts
It is vital to add a geographical location to tell others where you take the photo. Geotagging allows others to know where you are at. Moreover, it helps people find images of a specific location. Instagram provides users the feature to search location-based posts so that you can find new users because of your tagged location.
Post Content Regularly
To be a blogger on Instagram and stay in touch with your followers, you must at least post once or twice daily. If you solely post once or twice a week, followers won't check your profile.
Besides, to post content regularly, you need to manage your feed and plan your content using the best Instagram content calendar.
Interact with Instagramers to become a Blogger on Instagram
The whole idea of social media is to be sociable. In this case, to interact with people, you can like, comment, and follow them. When you interact with others, it is more probable they check out your profile and bio, and if they engage with your content, they will follow you back, and you will grow Instagram followers organically.
Capitalize Instagram Stories to Become a Blogger on Instagram
The future of Instagram content is in the hands of Instagram Stories. Therefore, if you consider how to start an Instagram blog, it is best to cash in on Instagram stories. Instagram Story is like a slideshow that only sits there for 24 hours and will disappear unless you promote it.
Instagram provides many story features; you can add multiple photos to your Instagram Story, add a SoundCloud link to Instagram bio and stories, and make custom Instagram stickers for stories.
Also, there are many creative ways to use Instagram Stories for your Instagram blog.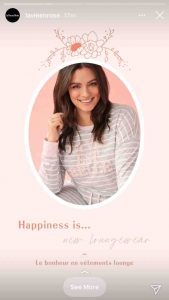 Create Instagram Guides
Instagram Guides allow users to follow a categorized stream of posts with reviews, which is great for bit-by-bit guides, tips, and suggestions.
Basically, Instagram created the Guides feature for a selected number of health and wellness advocates to provide sources for people who are struggling with the COVID-19 pandemic. But now it has been spread out to all Instagrammers.
To create your first Guide, follow the instruction below:
On the top of your profile page, tap on the plus icon. Then select "Guide."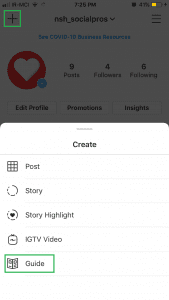 Now, select one of 3 different Guide types that suit your need: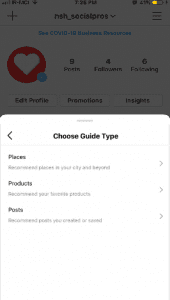 Places: Recommend places in your city and beyond
It is perfect for sharing your location-based recommendations, from city guides to restaurants and cafes.
Products: Recommend your favorite products
It sorts the products available in an Instagram Shop.
Posts: Recommend posts you created or saved
It arranges a string of Instagram posts that you've created or saved with custom headings and comments.
Besides, to access someone's Instagram Guide, visit their profile page and tap the new Guides icon: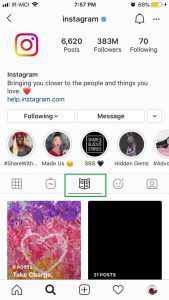 Also, you can share Guides to Instagram Stories or with other users. So, At the top right corner of the screen, tap on the paper plane icon.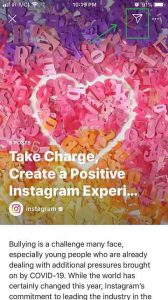 You can reach this feature through the user's profile or on Instagram Explore Page.
How to Get 1000 Followers on Instagram Fast
To become a blogger on Instagram, you need to get 1000 followers on Instagram fast. As a result, a powerful Instagram management tool will help you flowering on Instagram blogging. AiGrow supports you to grow followers on Instagram and guarantees continuous follower growth. Most importantly, you can use its scheduler, DM tool and monitor your follower growth statistics daily.
Final Thought on How to Become a Blogger on Instagram
While Instagram blogger life looks glamorous, it needs dedicated efforts to become a successful blogger on Instagram. The benefit of using Instagram as a blog is that your Instagram blog can make you money. It takes a few minutes to build your account, but you must have established crafts to stick out in this competitive business.