TikTok has turned into one of the most popular social networks, entertaining nearly 1 billion monthly users. Whether you're trying to enjoy your free time or make money on TikTok, you can't ignore the critical issue of choosing and changing a username. One of the essential questions you might have is how to change TikTok username. 
Here, we will be addressing some of the most common questions, including:
How to change username on TikTok

Why is using the proper TikTok username important

And, what kind of username is appealing 
Let's get down to it then, shall we?!
Why Are Social Media Usernames Important
What is the big deal with social media usernames, anyway? Why should I spend so much time finding a creative username for my accounts? Well, mainly because the username is one of the few things your audience will see.
Your username is a part of your audience's first impression of you. Therefore, if it is appealing, creative, and cool, you have a higher chance of attracting your target audience to your account and content! To put it more simply, if you have a charming username, you have the opportunity to showcase your content to those who are potentially interested. 
Many users have successfully exploited their Twitter and Instagram usernames to get more followers. TikTok is no exception here. So if you do want to get more organic followers on TikTok, you should get as creative as possible with your TikTok username. 
How to Know It's Time to Change TikTok Username
Sure, you may want to learn how to change your username on TikTok for purely personal reasons. Perhaps, you simply don't like your old username anymore. Or, you would like to change the content you share, and the old username no longer works for you. But if you'd like to use the immense power of first impressions to get TikTok followers faster, then you need to know if your username needs to change. Or better yet, how you can pick the best username from the get-go. 
Let's dive in!
Your username needs to go if it's not:
#clickable
By a clickable username, I mean an appealing one that will urge the viewers to visit your account. This issue is crucial because it will drive more users to your page. If your content is excellent and you observe the best times to post on TikTok, the problem lies elsewhere. You need to learn how to change your TikTok username to something more appealing. 
#Relevant
Are you trying to grow your brand on social networks? Or are you trying to get famous on TikTok? Either way, you need to pick a username that fits your content. That is, it should be expressive of your business, content, or purpose! If your username is not your name or related to your content, you need to consider how to change TikTok username. 
#Short
Your fans and followers should be able to remember your username. Therefore, if your username is too long or complex, it is not ideal. If that's the case, you should learn how to change the username on TikTok ASAP!
You should also remember that many famous TikTokers use their name, and it works well. That's because they would like to attract those who know them by name and search for them specifically. 
How to Change TikTok Username
Let's get to the main point now. You may be bored with your username or feel like you need to change it for any of the mentioned reasons. Regardless of your reasons, we're here to teach you how to change TikTok username. It is pretty straightforward. 
Let's go through the steps and find out how to change TikTok username:
First, log in to your TikTok account on your phone.

Then, tap on the 'Me' icon in the bottom right corner of the screen.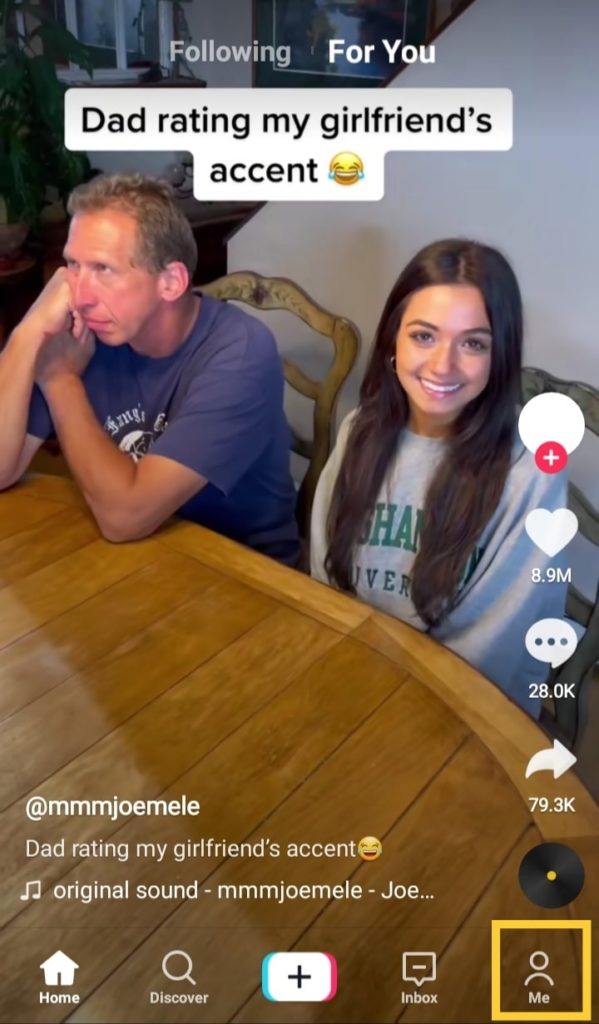 In your profile feed, press the 'Edit profile' button.

Here, tap on your username.

Now, you can enter any username you'd like and then save it!
Perfectly simple, right?
Two Restriction on Changing TikTok Usernames
You are now aware of how you can change TikTok username. But, you need to keep two things in mind before you start the process:
Your new username needs to be unique. Otherwise, TikTok won't allow you to change it. You can keep typing in usernames until the green mark appears next to it, meaning that the username hasn't been chosen before.

Plus, you can only change your username once every 30 days. So, make sure your username is good enough for at least a month! 
Boost your knowledge on social media: 1000 Free Instagram Followers Trial [No Survey, Real Followers]
How to Change Your Name on TikTok
Apart from your username, you might want to learn how to change 'Name' on Tik Tok. Your profile name won't display on your TikTok videos or above your posts. It will only appear on your TikTok page. The process of changing your name is the same as changing your username.
Let's learn how to change the name on TikTok:
Open the TikTok application and log in. 

Then, tap on 'Me' on the bottom right corner of your screen.
Choose 'Edit profile.'
Now, you can tap on 'Name.'

Here, type the name you'd like and save it!
It's the same as changing your username. But, the difference is that your name doesn't need to be unique, and you can change it as often as you'd like! 
Boost your knowledge on social media: Instagram Account Management: Best Service to Use
FAQ on How to Change TikTok Username
Now that you fully know how to change TikTok username, it's time we addressed some of your other questions! Let's get to them.
1- Why Can't I Change My TikTok Username?
The reason why you can't change your TikTok username could be three-fold. First, you might be trying for a username that's already taken. And as mentioned before, your username must be unique. Second, it might be because of technical problems, like a weak internet connection. Third, it could be because you had changed your username less than 30 days ago. According to the restriction implemented by TikTok, you can't do so!
2- Why Did TikTok Implement a 30-day Restriction for Changing Usernames?
No one knows for sure. But one reasonable conclusion is that it is a strategy to prevent bullying and spamming. That is, it was implemented for safety reasons. That's why we have to wait for 30 days before changing our TikTok username.
3- How Can I Change My TikTok Username Without Waiting 30 Days?
Many users have tried to find a remedy to this annoying issue. Some people claim that you can change your username before 30 days if you change the time on your phone's setting and turn off the 'automatically adjust' option. But sadly, it doesn't work. Generally, at this point, nothing can help us go around this restriction. 
Boost your knowledge on social media: 10 Safe Instagram Unfollow Apps for Mass Unfollowing
Conclusion on How to Change TikTok Username
At some point, you might come to the conclusion that you don't like your TikTok username, or it's not creative enough. It's all right; you can change it easily. And we have given you a complete guide on how to change TikTok username. But before you get to work, you need to pay attention to the fact that you can only change it once a month!