TikTok is one of the most powerful platforms for business growth, with over 689 million active users. It's also a great place for creators and vine-makers. Many experts say that gaining followers on TikTok is still easier than on other social media sites such as Instagram. The idea is to focus on the details. This article will show you how to get followers on TikTok as quickly and organically as possible. In this article, we will discuss twelve quick methods you may take to increase the number of TikTok followers you have.
Learn more about social media: 20 Best Instagram Followers Apps for Getting Real Followers
12 Solutions on How To Get Followers On TikTok
TikTok uses different meritocratic algorithms to rank videos. That means TikTok gives every video a chance to go viral. It shows the video on FYP pages of users who are more likely to like it. The procedure is regardless of the number of your followers. So it is crucial to stay motivated and do your best even if you have a small number of followers on your page. In the following, we will list everything you have to know to lead followers to your page. So keep reading!
#1 Have a Plan
While you are thinking about how you can get followers on TikTok, make sure you have a plan for it. Here a plan means a blueprint of what you are going to do before you start. Try to be consistent and create content in a defined zone. Consistency is so important when it comes to subjects. Try to get famous on TikTok for some specific content. Apart from looking more professional, this makes it much easier for you to target your audience and get popular among one particular but large group of people. If you have already posted mini cooking videos, try to improve them instead of going for a whole new kind of video.

#2 Make Your Point Clear
TikTok is a fast social media. You have got very little time to attract people to your video, even if your video is already on their FYP. If they get interested, they watch your video. Else, they will scroll down to other posts. If you intend to gain TikTok followers in your niche, you need to make your point at the first of your video or your post description. This way, you attract people with the same interests right away. Besides, the amount of time your video is watched is essential. However, this is related to your video length. If you make your point clear at the first of the video, it is more likely to attract viewers to watch it through the end. So that makes your video visible to a more significant number of TikTok users.
Learn more about social media: 1000 Instagram Followers Free Trial to Get Real, Organic Followers
#3 Be On Point
Tiktok looks at the ratio of the length of watch time to the length of the video to judge it. So, don't think you necessarily need to create long videos to get more watch time on average. On the contrary, the more your video is seen through the end, the more you are likely to gain TikTok followers. So try to keep it as brief as possible. Unless you give instructions that are needed to be comprehensive, avoid tale-telling and just stick to the main points.
#4 Use Trending Songs
Voiceovers and dance videos are pretty famous on TikTok. However, you can use TikTok songs in almost every video. Using background sounds makes your videos subconsciously more popular among TikTok active users. So, if you are thinking about how to get followers on TikTok, trending songs are one of the principal answers. 
Learn more about social media: 10 Best Instagram Unfollow Apps to Bulk Unfollow Accounts
#5 Create in Your Realm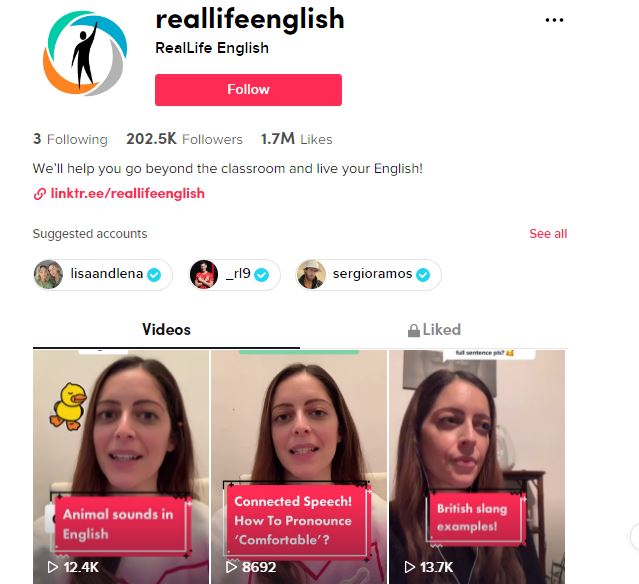 Not everyone is a dancer. To get followers on TikTok, you don't need to do things you are not good at. In fact, this lowers your chance of going viral. However, all of us have our expertise. The key is to be creative with them. TikTok is indeed an entertaining video-based platform. However, who said that learning could not be fun? People love to learn things on TikTok. So, try to teach what you are good at in a creative and instructional manner. For instance, you can create informative woodworking videos and teach people how to do simple things by themselves. Or else, you may just create exciting videos of your work.
#6 Add a Strong CTA
When it comes to how to get TikTok followers, people often talk about what you have to do to get your video watched. However, one of the essential parts is to turn the viewers into followers. If your video has got a million views, you potentially have one million followers. A strong CTA or Call for Action is one of those things which helps you get TikTok followers instantly. 
Let's have a brief review of what a CTA is. When people reach the end of your video, it means that they have been interested in what you showed. Now, it is time for you to ask them something to do. So CTA is an action you ask your TikTok viewer to take after watching your post. The purpose is to ask the viewers to see more of what you have to offer. For instance, ask them to watch previous videos on the subject to get more informed. Or you can ask a question and request them to answer in the comments. CTAs will organically lead the viewers into your page, and then that's where you can gain TikTok followers in your niche. Moreover, you can add simple sentences to your post description, such as "Follow for more." 
Warning: Make your CTA's a few seconds long so that users have enough time to take action before moving to the following video.
Learn more about social media: Know and Beat Instagram's Daily Limits: 2021 Update
#7 Use Small Details
Imagine that you are offering mini cooking series. It is always helpful that you suddenly talk about random or personal details in the middle of your video. For instance, you can briefly complain about one of your lousy life habits or talk about your daily routines. People love to comment on matters like this. This random information can be helpful when you are trying to increase your interaction with your TikTok followers. When you ask yourself how to get followers on TikTok, consider these simple hacks. Accuracy and detail are what make the difference. The more you get your viewers involved in what you do, the more you gain TikTok followers.

#8 Make Your Videos Rewatchable
One of the best things for your video's reputation is to be rewatched. So, it makes sense to make your video in a way that needs rewatching. For instance, try to be accurate when you are giving instructions in your videos. Do not make things up and make your video practical and brief. So, people need to watch it again to pick everything up.  Moreover, if you are telling a joke, include a strong punch line worthy of rewatching. That's how to get followers on TikTok; the key is to make your video go viral. 
Learn more about social media: How to Share a YouTube Video on Instagram
#9 Use TikTok Hashtags
TikTok hashtags are probably the most crucial part of your video description. You can easily use TikTok hashtags to go viral. A great combination of hashtags is one of the most effective ways to lead a considerable number of followers to your page. When using TikTok hashtags, however, make sure that they are in your niche. Generic TikTok hashtags may be effective for a while. Nevertheless, their effectiveness won't last for too long. Besides, generic hashtags under your posts can make you look less professional. Make sure to use your hashtag combination to show that you exactly know what you are doing. It is not effective when you use hashtags to beg for followers on TikTok. TikTok trending hashtags are the answer when you are looking for how to get followers on TikTok instantly. 
#10 Be Consistent 
Consistency is the key if you want to go viral on any social media. Knowing the timing is the best and make sure to be informed about when to post on TikTok. To gain TikTok followers, you need to know their preferred timing. It is no good to post on weekdays during the hours people are more likely to be at work. This way, even if you have considered all of the other factors, you waste your content. Moreover, it is important to post frequently on TikTok. The frequency does not indicate oversharing, of course. So, make sure to post as regularly as it's possible, but without reducing the quality. 
Learn more about social media: How to Mass DM on Instagram Easily with a Bulk Message Sender
#11  Spend time on TikTok
A good creator is an excellent observer. Even if you are following other sources to create your content, Watching FYP for new ideas and getting accustomed to the latest TikTok trends is vital. After all, you know that you are making for TikTok, so you should respect if you think about getting famous on TikTok. To get more TikTok followers, you must fulfill their expectations. And to know what is already popular, you have to spend time on TikTok watching other creators' work as well. It does not mean that you have to neglect your creativity and authenticity. On the contrary, the more you care for other's works, the more you know how to be flexible with your unique ideas. To run a successful TikTok page or even bring in a new culture, you must first respect what already exists.
#12 Interact With Other TikTokers
What you need to remember is that TikTok is a social media platform. The social term suggests that you need to socialize with others to get more attention yourself. Try to find creative ways to engage with other TikTokers in your niche. For instance, you can use TikTok's stitch and duet features. Moreover, you can join different TikTok challenges as they are also trendy on TikTok. In general, to gain more TikTok followers, you need to know what others are interested in. However, take the challenges in accordance with your page's subject. Try to be as on point as possible while interacting with other users on TikTok.
Learn more about social media: 9 Famous TikTokers to Follow in 2021
How to Get Followers on TikTok in a Nutshell
Many TikTok users want to know how to get followers on TikTok in an instant and effective way. The key is to make your videos go viral. This article gave a detailed guide on how to make your content more popular using easy steps. Although creativity and uniqueness are the keys to gaining TikTok followers, one must respect the platform's culture to boost their TikTok page.
---
And be sure to check more of our content: