These days, hashtags are becoming increasingly important on all social media platforms. For instance, you can use Instagram hashtags to grow your Instagram followers. Or, by using hashtags on Twitter, you will get more retweets which will ultimately lead to more Twitter followers. TikTok is no different from other social media platforms. TikTok, with one billion monthly active users, is an excellent platform for business owners to promote their content online. There are many TikTok hashtags, but only a limited number of them can boost your business. So, it is vital to know about TikTok hashtags before using them.
In this article, we have provided a thorough list of the most trending TikTok hashtags to go viral.
Why We Should Use TikTok Hashtags
Going viral on TikTok is not complicated. You just need to get the hang of it. And TikTok hashtags go a long way in helping users find their favorite content on TikTok. By using the popular TikTok hashtags, users can build online communities. Moreover, TikTok hashtags have not become banal yet. That is like other social media hashtags, they are not yet abused. So, it is easier to find your target community on TikTok than on any other website.
So, you can add viral TikTok hashtags to your post by using the hashtag sign (#). Nevertheless, make sure to type the words without space in between. Use underlines if necessary.
To find TikTok hashtags:
Go to the

Discover

section after logging in to your TikTok account.

Now, you can search for hashtags on the

Search

tab there.
How To Use TikTok Hashtags Cleverly
How many hashtags can you use on a TikTok post? what TikTok hashtags are trending? How can you use TikTok hashtags effectively? These are among the most repeated questions when it comes to TikTok hashtags. If you have the same questions, there's no need to worry. We will answer every single one!
Before discussing the best TikTok hashtags to go viral, we teach you how to use them correctly. Firstly, you need to clarify your goal. So, we suggest you answer the following questions before taking further steps about what TikTok hashtags to use.
What type of audience are you looking for? Do you have a target community? Or do you only want viewers?

What do you want from your followers?
These simple questions can help you pick the best TikTok hashtags for your audience. For example, #folllowforfollowback is among the popular hashtags on TikTok. Yet, it is not helpful if you are offering baking lessons! So, be careful to choose the right TikTok hashtags while looking for followers. Plus, bear in mind that you can only add 33 TikTok hashtags in each post.
In the next section, we will introduce the trending TikTok hashtags right now.
A Thorough Guide On TikTok Hashtags
Now that we discussed the value of hashtags, we provide you with the best hashtags for TikTok. You can check the data for each hashtag to make sure that they are truly the best. We have tried our best to create a genuinely thorough collection of the top TikTok hashtags below. The list we have prepared is based on the popularity of the hashtags, according to statistics. In this section, we mention the top 10 TikTok categories for different types of TikTok users. Yet, the first group of hashtags is handy for everyone regardless of their content.
Before you proceed, we also recommend you take a look at the diagram below. Knowing about different TikTok categories helps new creators to get famous on TikTok more easily.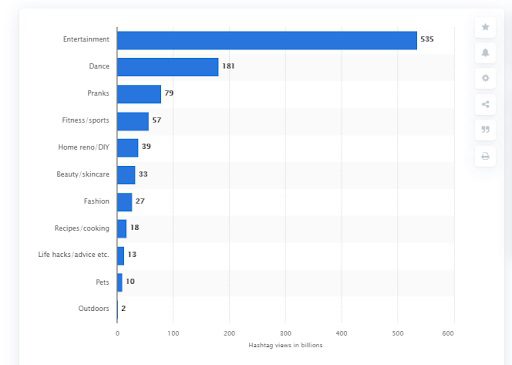 TikTok Hashtags Category #1: Common TikTok Hashtags to Go Viral
In the following, we will list the top hashtags for those users who want to gain more TikTok followers. These hashtags are useful to anyone. However, they are not going to bring you, niche followers. We recommend you read the rest of the article for more precise TikTok hashtags. All you have to do is to copy them under your posts.
#duet, #fyp #trendingsong, #tiktok, #fallinlove, #howto, #socialmediachallenge, #pranks, #beatthestress, #comedy, #music, #followme, #viral, #trendingone, #viralone, #viralvideos, #foryou, #makeup, #foryoupage, #tiktok, #trending #likeforfollow #like4like, #lfl, #followme, #following, #ticktock, #love, #followers, #follow, #like, #followforfollowback, #likes, #likeforlikes, #followback, #topcontent, #trendingclip, #coronavirus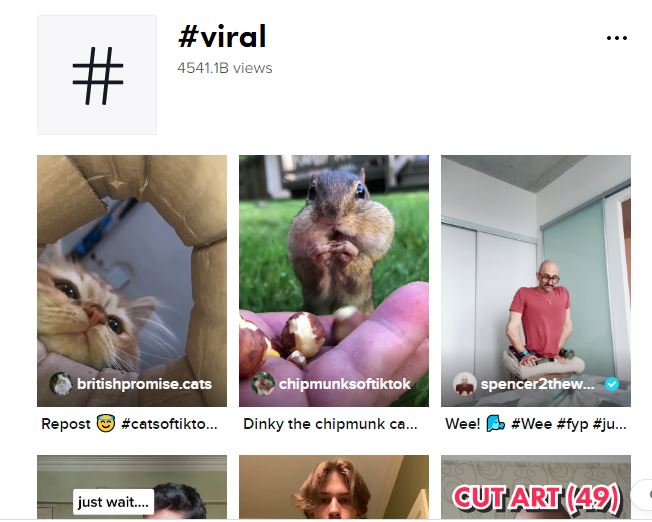 TikTok Hashtags Category #2: TikTok
No, you didn't misread! TikTok itself is among the most trending hashtags on the platform. However, using the following hashtags won't get you niche followers who would be particularly interested in you or your products. In other words, you will just be among fellow TikTokers who love this platform.
#tiktok, #tiktoker #edutok, #tiktokvideo, #tiktokchallenge, #tiktokhot, #tiktokdance, #tiktokgeneration, #tiktoks, #tiktokhits, #tiktokcringe, #tiktokboys, #latesttiktok, #viraltiktok, #trendingtiktok, #tiktokmemes, #loveyoutiktok, #tiktokgirls, #tiktok4fun, #instatiktok, #igtiktok, #tiktoklover, #tiktoklife
TikTok Hashtags Category #3: Fitness
Fitness is one of the most common categories on TikTok. Fitness videos are genuinely popular among users. The pandemic has made it impossible for many to go to the gym. So the best alternative is to train at home. Suppose you are a personal trainer and you want to find your audiences more carefully. We have picked the top TikTok hashtags to use in this case.
All you have to do is to copy them under your posts. You can add some hashtags related to your type of fitness videos. For example, if you are offering TRX lessons, you can also use the #TRX hashtag. It is also notable that many users are interested in losing pounds. So you may want to consider that area too. For example, you can offer workout plans and diets.
In the meanwhile, don't forget that to get the optimal results from your posts, you need to know how to create and edit TikTok videos. Plus, you need a thorough knowledge of social media image sizes. Now, let's get to the most popular TikTok hashtags in the realm of fitness!
#fit, #fitcheck, #fittok, #fitgirl, #getfit, #fitnesschallenge, #workout #fitness, #fitnessmodel, #fitnesstips, #ttfitness, #gym #motivation #fit #training #fitnessmotivation #bodybuilding #fitfam #health #gymlife #exercise #lifestyle #crossfit #fitfam #muscle #personaltrainer #diet #cardio#loseweight #weightloss #diet #weightlossjourney #one #healthy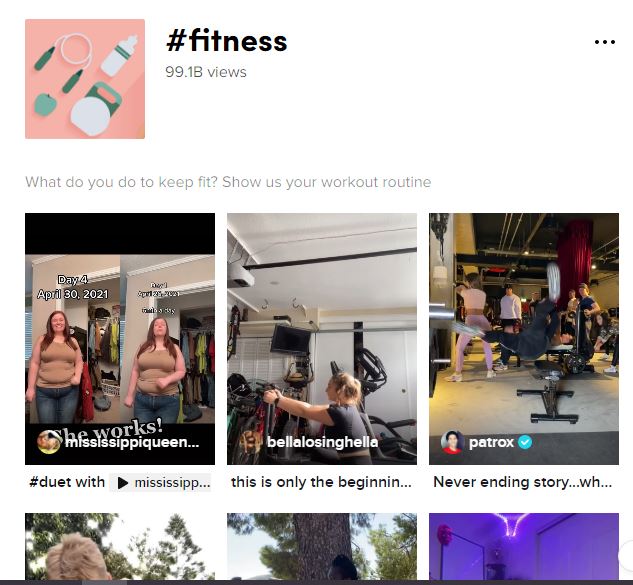 TikTok Hashtags Category #4: Dance
TikTok's extensive music library has made it a great platform for dancers to share their performances. Since the quarantine began in 2020, dance videos are getting even more popular. Many specialists believe that TikTok is becoming a dance genre itself.
For example, Charlie D'Amelio is one of the most famous TikTokers. She started her work by uploading dance videos on TikTok, and now she has a 'decent' income of $4 million annually. Since dancing has helped thousands of people make money on TikTok, dance hashtags are among the viral hashtags on TikTok.
There are many dance hashtags on TikTok. However, there are some hashtags that you shouldn't miss. The list below is suitable for all TikTok dancers. We made it easier for you to pick the right hashtags. All you have to do is to copy and paste them under your posts.
#dance #music #dancer #dancechallenge #tiktokdance #love #hiphop #party #dancers #dancing #dj #fun #ballet #dancelife #art #like#danceismylife #epicdancevideos #dancedance #hotdance #photo #photography #photoshoot #photosession #singer #model #dancersofinstagram #instadance #dancelove #dancevideo #danceinpublic #dancemoves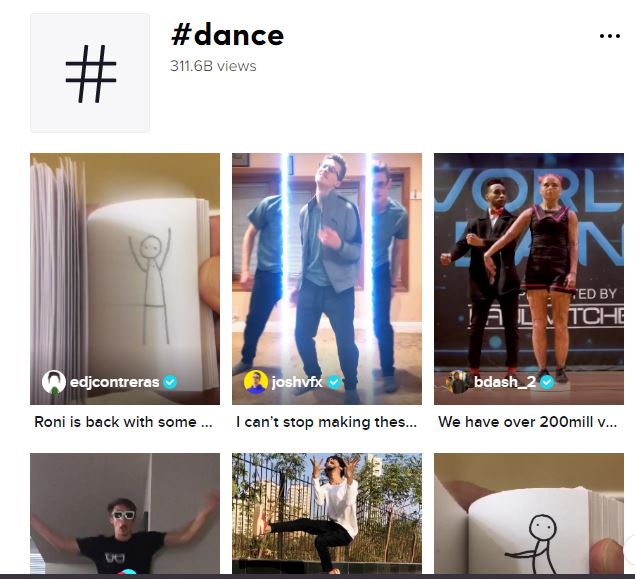 TikTok Hashtags Category #5: Entertainment
Entertainment is the largest TikTok category. In general, TikTok creators want to satisfy their audience through different types of videos. That's why the majority of the posts are comedies and dances.
If you are an entertainer, TikTok Hashtags are crucial to getting the attention you deserve. We made a list of the best hashtags for TikTok entertainers. Copy the following list under your TikTok videos. We advise you also add some niche and personal hashtags for better results. Entertainment is a vast area. So if you want to grow fast, you need to offer something unique.
#entertainment #music #fun #love #hiphop #comedy#comedy #jokes #standupcomedey #commedian #lol #laugh #humor #funnyvideos #actor #haha #hilarious #standup #comedyclub #funnymemes #comedyshow #comedyvideos #rap #musician #rock #livemusic #guitar #singer #art #meme #memes #funny #dankmemes #memesdaily #funnymemes #lol #humor #humour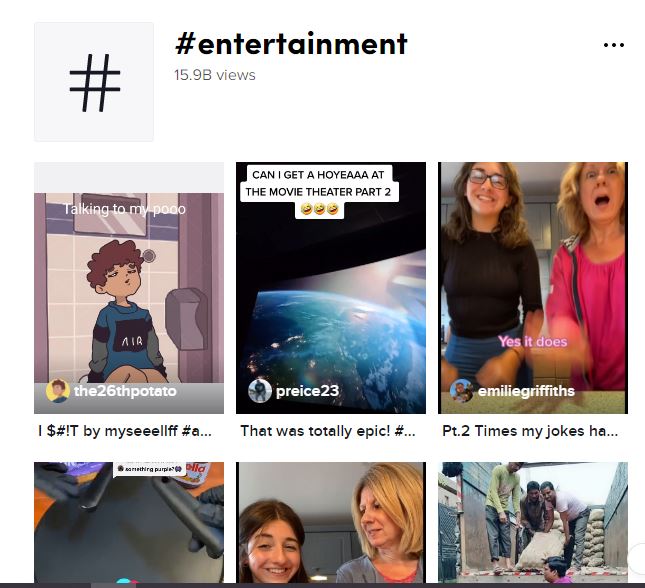 TikTok Hashtags Category #6: Pranks
Prank videos have always been popular among users. People share pranks on different social media platforms. However, TikTok's nature for entertainment made it easier for prank videos to go viral in no time. Users spend hours and hours watching and laughing at these videos.
Using the right TikTok hashtags is crucial for entertainers and practical comedians. You can use the following list of hashtags to go viral on TikTok.
#prank #pranks #funny #funnyvideos #memes #youtube #funnypranks #comedy #pranksgonewrong #prankvideo #funnymemes #prankster #pranksters #prankindonesia #prankwars #lol #tiktokfunny #blooper #1mincomedy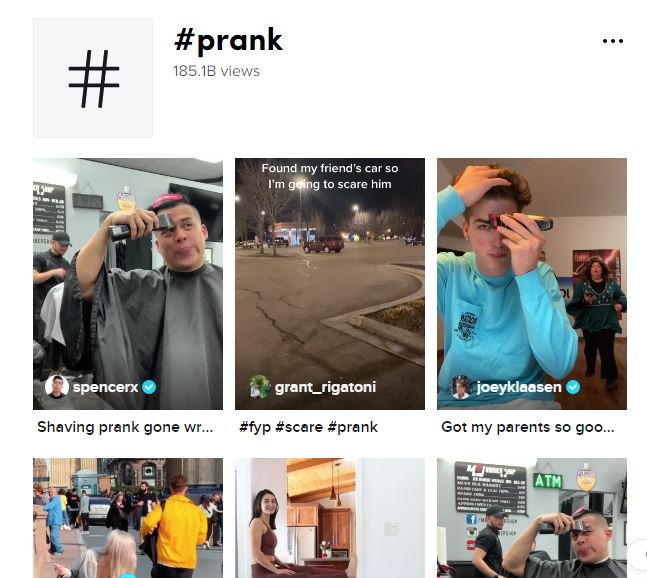 TikTok Hashtags Category #7: Business and Marketing
TikTok is a great platform for marketing. You can promote anything on this platform if you know how to do it. And if you are a marketer, you need ideas for making viral TikTok posts, but content alone won't do it! you also need to add trending TikTok hashtags to go viral!
In the following, we made a list of the best TikTok hashtags. All you have to do is to copy the list to your posts. You can use the same hashtags if you want to promote your startup on Instagram. It is also crucial to use your brand name as a hashtag. Personalized hashtags are important in online marketing. They help you build a community. And there is nothing more important than having the right community around you. Hashtags are there to make your business look more elegant. Make sure you use them wisely.
#business #entrepreneur #marketing #success #motivation #money #entrepreneurship #businessideas #startup #love #smallbusiness #onlinebusiness #businessowner #entrepreneurlife #digitalmarketing #smallbizowner #inspiration #work #goals #lifestyle #branding #businessminded #freelancer #businessquotes #socialmedia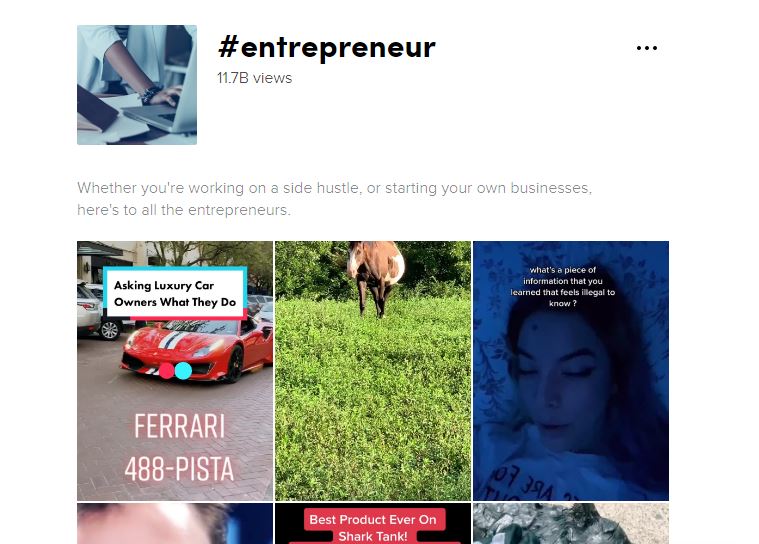 TikTok Hashtags Category #8: Beauty And Skincare
You may own a beauty brand. Or you may create sponsored videos for other brands. In any case, All you need is to find buyers and bring them to your account. That is why you need the right TikTok hashtags to gain access to the right audience and charm them. But we have made this easier for beauty bloggers. Read these hashtags and use them when appropriate. You will be surprised at how fast you are gaining followers.
Besides, make sure to use a few hashtags related to your products as well. Many brands are using their names as hashtags. For instance, use the hashtag #lauramercier, for Laura Mercier products. This makes it easier for the fans and buyers to find you.
#beauty #makeup #makeuptutorial #makeupartists #makeuphacks #love #beautiful #fashion #skincare #skincaretips #style #photography #like #model #photooftheday #follow #hair #skincareroutine #makeup #skin #antiaging #skincaretips#facial #skincareproducts #glowingskin #cosmetics #healthyskin #selfcare #natural #beautyhacks #beautyblogger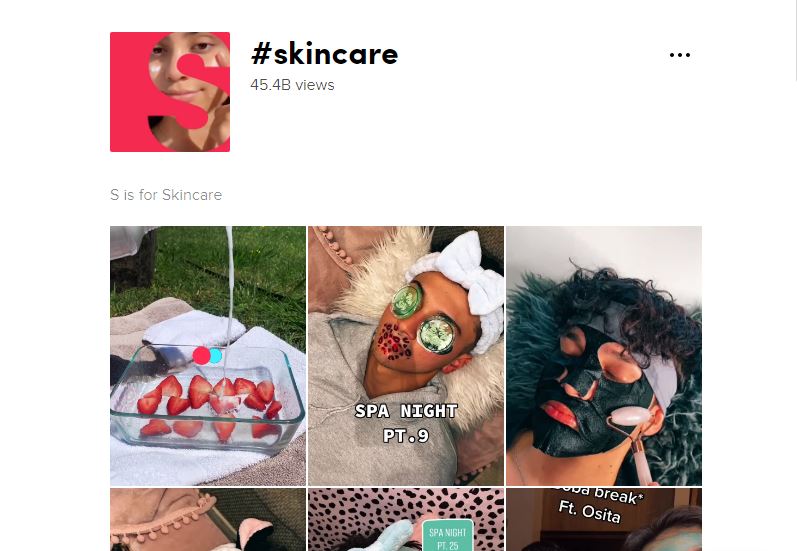 Beauty and Skincare
TikTok Hashtags Category #9: Food
TikTok is also the best application to become a food star. Since the pandemic started, the need for home recipes increased. Many bakers and chefs realized that they could make their cooking content viral. Eithan Bernath is a 19-year-old food star on TikTok that began his work with cooking videos. Now, he has 1.9M followers on TikTok.
If you want to be a TikTok food star, you need your videos to reach the users who are in need of them. We suggest you copy the list of TikTok hashtags to your caption. Besides, it is also a good idea if you use the food names as hashtags. For instance, if you are making Éclairs, use the hashtag #Éclair.
#foodtiktok #tiktokfood #tiktokfoodie #foodies #streetfood #food #foodporn #foodie #cooking #chef #foodphotography #yummy #delicious #foodblogger #foodlover #healthyfood #dinner #tasty #homemade #kitchen #baking #cake #cookies #chocolate #bakery #breakfast #foodtok #foodreview #foodchallenge #brunch #recipes #foodrecipe #myrecepie #cakerecipe #tiktokrecipe #veganrecipe #homemaderecipe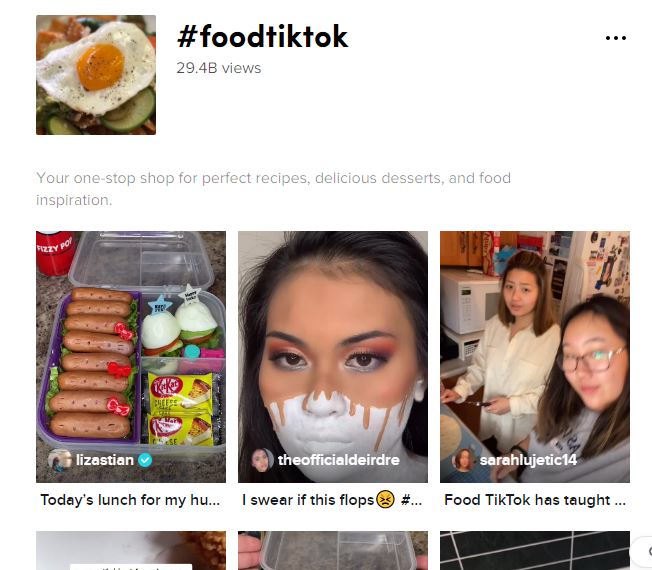 TikTok Hashtags Category #10: Fashion
TikTok is a paradise for stylists and fashion bloggers. With the largest community available and the music library, TikTok holds great potential for making stylish videos. You can even share posing tips!
Unlike Instagram, TikTok fashion bloggers are more likely to give you true fashion hacks and tricks. TikTokers are usually more honest. In TikTok, your videos and posts do not need to be Instagram-worthy. If you support slow fashion, you can post videos on how to be more sustainable. If you are losing weight, you can post inspiring videos. In general, you can post anything related to fashion without fear. That is why Fashion hashtags are among the most common TikTok hashtags.
In the following, we list a few trending TikTok hashtags you could use to go viral. You can also add a few other hashtags to your post to make it more personal. And, keep in mind that once you go viral, you can remove the TikTok watermarks from your videos and share them on other platforms. This way, you can get more followers on Instagram and other social media too!
#fashion #tiktokfashion #fashionhacks #streetfashion #fallfashion #fashiontips #instafashion #fashionlovers #outfitoftheday #style #ootd #moda #model #fashionblogger #photography #beautiful #photooftheday #beauty #sustainable #ecofriendly #sustainability #zerowaste #sustainableliving #sustainablefashion #organic #clothingbrand #clothes #tshirt #apparel #brand #fashionweek #fashionaddict #fashioninsta #fashionable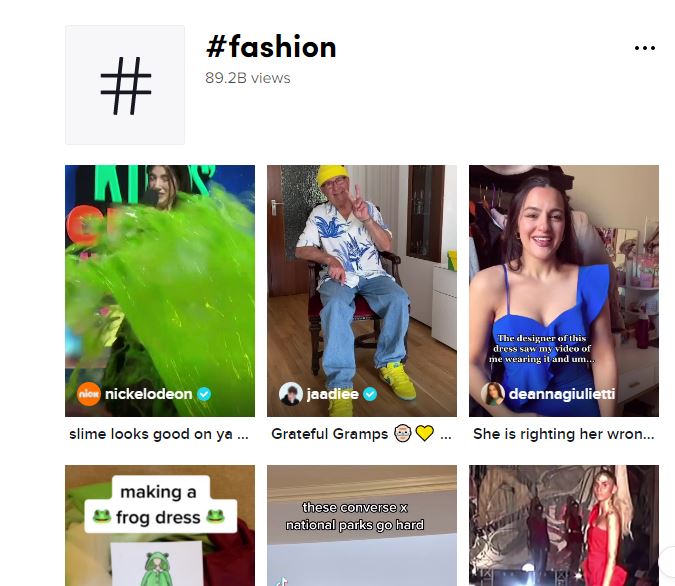 TikTok Hashtags Category #11: Friendship
TikTok is a truly social medium. It brings friends closer and allows them to create fun, engaging, entertaining content for their followers. And if you have worked with your friend on one video and would like to show your appreciation and love, you can mix in some of these TikTok hashtags.
#friends #girlfriend #boyfriend #bestfriend #fakefriendship #internetfriendship #friendshipbroken #truefriendship #friendshipforever #frienshipgoals #friendshiptest #friendshipday #realfriendship
TikTok Hashtags Category #12: Decoration
TikTok is full of home-decorating videos. Using TikTok, you can even find videos about how to repair an old chest of drawers and other old furniture or how to paint your wall in simple and classy ways. If you are a designer, you need to find your target followers. One of the best ways to do that is making use of TikTok hashtags.
TikTok hashtags can help you to go viral in no time. We have made a list of hashtags for designers. All you have to do is to copy the list under your posts. It is also helpful to use more precise hashtags as well. For instance, if you are talking about vases, you can use the hashtag #vase. Or, if you are coloring your wall, use the hashtag #coloring.
#decoration #homerenovation #interiordesign #renovation #homedecor #homeimprovement #interior #home #construction #homedesign #design #diy #homeremodel #homereno #kitchendesign #architecture #house #remodeling
TikTok Hashtags Category #13: Education
TikTok is a great stage for posting informative content! If you're an expert in a field and would like to help other users while promoting your skills, you can jump at the chance!
However, in order to be in the center of attention and shine, you need to use the right TikTok hashtags. Below is the list of trending TikTok hashtags that you could use for your informative or educational posts!
#learnontiktok #alwayslearning #edutok #learning #testbook #knowledge #mindpower #education #jobtips #careergoals #tips #learn #educationalbusiness #modern_education #learnwithtiktok
The Wrap
When it comes to TikTok growth and success, many factors are influential. For instance, you must know the best time to post on TikTok or the TikTok trends to see the optimal results. Another considerably significant factor is using TikTok hashtags wisely. If you want more followers on TikTok, you need to play by the rules and use the trending hashtags.
This article discussed the importance of hashtags and shared with you the most trending TikTok hashtags. If you still have any problems, feel free to talk to our support team. They are more than willing to help you with your questions.
And be sure to check more of our content: