Having 1 billion monthly active users worldwide, TikTok holds a great fascination for people of all ages. Now, Tiktok doesn't just charm users but is also a source of income for many. Therefore, almost everyone is obsessed with getting more TikTok followers, reaching fame, and making money on Tik Tok. How to make money on TikTok is a valid question since many others could become millionaires on the platform.
Why couldn't you make money on Tik Tok? Well, the good news is you can! And, all you need to do is keep reading and follow the steps.
In this article, we will answer your common questions, including;
How much do TikTokers make?
Do TikTokers get paid?
How many likes do you need on TikTok to get paid?
How many views on TikTok is essential to get paid?
How many followers do you need to make money on TikTok?
How to make money on TikTok by watching videos?
And more! So, let's jump in, shall we?
How Much Do TikTokers Make?
'How do TikTokers make money?' you asked. Well, first things first! If you want to make money on Tik Tok, you need to know of those who made it and how much they earn. Not only will they inspire you to work harder, but also they help you understand how to make money on TikTok effectively.
Here's a list of the three highest-earning TikTokers:
Addison Rae Easterling:

Currently having 85.2 million followers,

Addisonre

earns $5 million per year. She first started out as a dancer sharing her dance clips, and now she owns her own cosmetic company.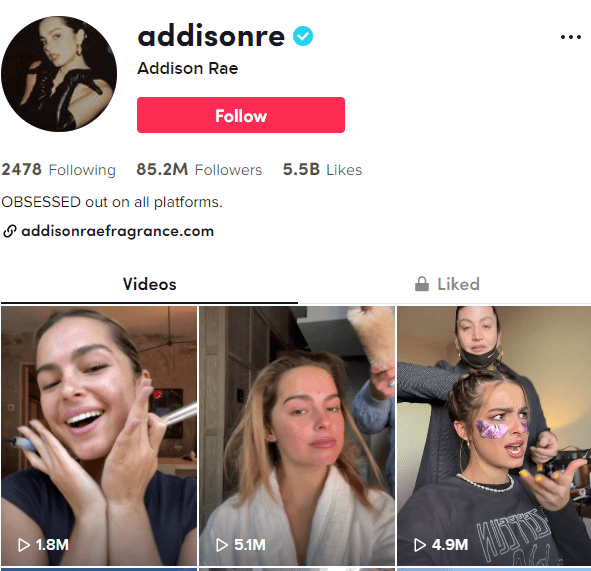 Charli D'Amelio: Charli D'Amelio, with more than 130 million followers, has a yearly income of $4 million from TikTok. She also started by sharing short videos of her dancing.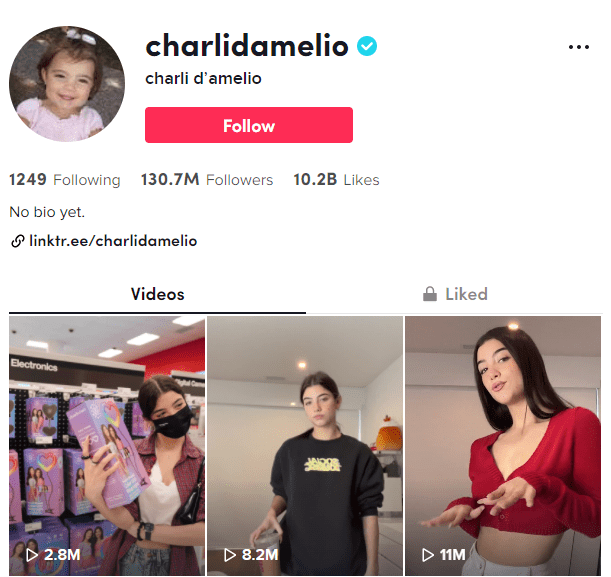 Dixie D'Amelio: Following in her sister's footsteps, Dixie has managed to get the hang of strategies to make money on TikTok. She currently entertains 56 million followers with her singing and earns almost $3 million annually.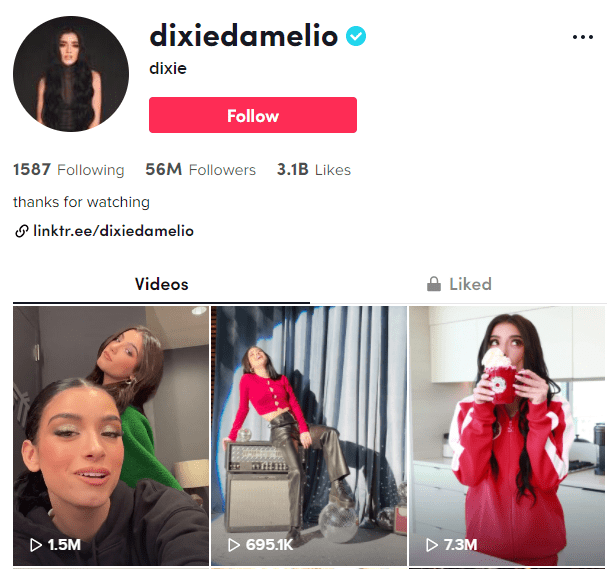 Inspired yet?! If yes, then let's get down to the article's main point; that is, the ultimate guide for users to make money on Tik Tok!
How to Make Money on TikTok
Wanting to learn how to make money on TikTok is not enough. You need to start gathering information and following steps to ensure your success. So, let's get down to work.
#1 Create a Pro Account
Evidently, setting up a pro account on TikTok allows access to more features. For instance, you gain access to real-time analytics about your posts' performance and your followers. This can help you grow your TikTok followers faster, figure out the best time to post on TikTok, and understand the type of content that works best. Considering the importance of these features, switching to a pro account helps you make money on Tik Tok.
If you're wondering how to switch to a Pro account, here's a complete guide:
Go to your profile page.

Then, tap on the three dots(Settings and privacy) displayed on the top right corner.

Choose 'Join TikTok Testers.'

And now, press the 'Continue' button.

Follow the prompts to finish the process.

Now, you get to pick an account type; Business(for brands and organizations), or Creator(for influencers, artists, and content creators).

Finally, choose a category.
And you are done! If you don't have a TikTok account, go ahead and sign up first. You can register with your phone number, email address, or social media account.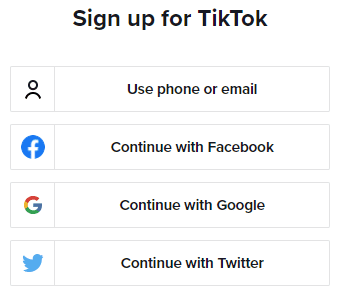 #2 Know Your Target Audience
Whether you're looking to get more followers on Instagram, or how to make money on TikTok, knowing your target audience comes first. Understanding your followers means you are aware of what type of content interests them, or what social media marketing strategy works best. Therefore, before you take any further steps, make sure that you know your audience.
Don't take this lightly. Your audience is the key to answering your questions about how to make money on TikTok!
#3 Be Authentic
Do you want to know how to make a great sum of money on TikTok? Do you want to make it big? If yes, then be authentic! The majority of people spend the bulk of their time on social media. However, that doesn't mean that they're ready to trust anyone and anything. If you want social media success, you need their trust. And the smart users won't ever fall for inauthentic content.
The most famous TikTokers make money because they are simply not afraid to be authentic. If your content strikes a chord with your audience, they will be more interested in your products and recommendations. Bear in mind that, first and foremost, you're on social media to enjoy yourself. So, be who you are, and enjoy the popularity that follows!
#4 Apply for TikTok's Creator Fund
To answer your questions about how to get paid on TikTok, we feel duty-bound to explain the creator fund. However, we don't recommend you rely too much on it as a way to make money on Tik Tok.
To begin, let's understand what the Creator Fund is. As a way to reward and appreciate creators, TikTok will allocate an amount of money to them. Anyone provided they are eligible, can apply and receive money in exchange for the creativity they have put into their posts.
So, to answer your question 'How do you get paid on TikTok for creating content?', the Creator Fund has been put in place for exactly this purpose. And, as TikTok puts it 'The sky is the limit' considering how much you can earn. However, many creators have signed up. And although TikTok has committed to £231 million over the next 3 years, the amount you could receive wouldn't be nearly enough!
Besides, there are other restrictions. There's a limitation on how many followers you need on TikTok to use the fund to make money. The same goes for your number of likes and views. To be precise, here's a list;
You should be based in France, Spain, Italy, the US, or the UK.

If you're under 18 years old, you are not eligible.

You need to have at least 10,000 followers.

You must have +100,000 views in the last 30 days.

And at last, your activity must be entirely in line with TikTok community guidelines and terms of service.
If you don't match the mentioned criteria, you forfeit your chance to make money on Tik Tok through the fund.
Boost your knowledge on social media: Outwit the New IG Algorithm
#5 Become an Influencer
We know, we know! It's not like we can wave our magic wands and say, 'Become an influencer!' and you become one. We are not wizards after all. However, the future of social media influencers seems genuinely bright. So, if you have a field of expertise, try to impart your knowledge on TikTok. Foster a strong, friendly relationship with your followers, and be patient.
Now, a more important question comes up. How do you make money on TikTok as an influencer? Well, luckily that's not too complicated. You can promote products and services that are in your niche. However, it's a huge mistake to promote anything you don't genuinely like. Honestly, no one likes to follow or trust those influencers that will promote everything they can get their hands on.
One of the best things about becoming an influencer is that you don't need a certain number of followers to start earning money. No matter how many followers you have on TikTok, you can use the platform to get paid by brands and companies.
#6 Partner Up With Influencers
If you've just started your career as a social media influencer, you need to collaborate with big names. It helps you reach a bigger range of audience, and become more widely known.
On the contrary, if you're trying to grow your brand or business on social networks, you can work with an influencer in your niche. Influencers are called influencers for a reason! It's because their judgment can sway the decisions of a great many.
So, to make good money on Tik Tok, you need to ensure you have the right influencers supporting you. You can exploit TikTok's Creator Marketplace to choose the best creator for your purposes. With this platform at your fingertips, you can conveniently search for creators, partner up with them, and view insights. Having influencers promote you will surely have a positive impact on your sales, and follower count.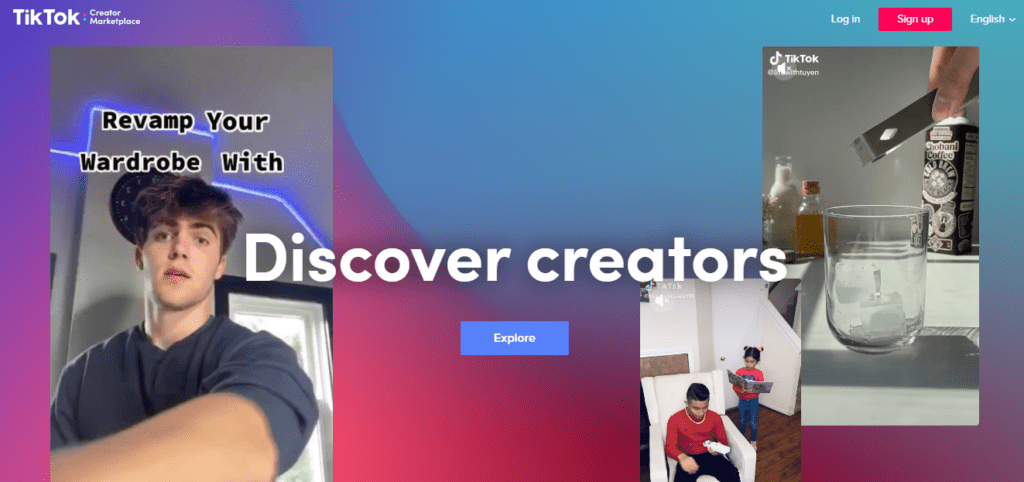 #7 Create Sponsored Videos
If you still don't know how to make money on Tik Tok, I suggest posting sponsored content. Sponsored content is what a certain company will pay for per view. It's a win-win situation! You can buy bitcoin cash or some other cryptocurrencies if your client pays you in USDT.
In case you don't like becoming an influencer, publishing sponsored posts is a viable option. Most companies would like to spend money for such content even if you don't have a massive following.
You can contact companies, introduce yourself and offer them a chance to publish videos for a reasonable price. This way, not only can you make money on TikTok, but also the company will benefit from you. You can also exploit TikTok trending hashtags or content ideas to go viral on TikTok with the sponsored videos!
#8 Exploit TikTok Ads Manager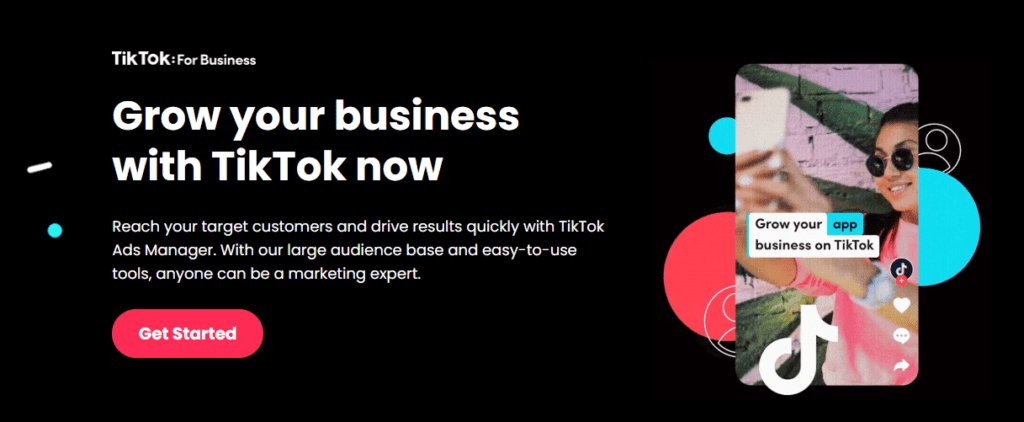 Wondering how to sell your products and make money on TikTok? Why don't you try TikTok Ads Manager? it's a platform where you can create and manage advertisements for your brand and products. Besides, you can conveniently determine your objective, audience, and budget.
Once you publish the ads, you can witness a huge rise in your engagement and sales. But, to ensure the best result, make sure you know how to create and edit TikTok videos efficiently.
#9 Receive Virtual Gifts in Livestream
Although this excellent opportunity is only available to a few, it works quite well. Practically, your viewers can buy coins from TikTok. Then, in live streams, they can donate them as virtual gifts. You can later change those donations to real money.
However, this means that your content needs to be exceptionally engaging and creative. Only then can it motivate your followers to spend real money for you!
#10 Link TikTok with Other Social Media Accounts
If you're still wondering how to make money from TikTok, I suggest you link all your social media accounts. Have you seen an increase in your IG engagement rate? has your Twitter follower count grown?
Then what are you waiting for? Seize the opportunity to make money on Tik Tok. By linking your social media accounts, you also get to repost your most interactive content.
Besides, this can work the other way round. That is, if you reach success on this platform, share your watermark-free TikTok videos on your other accounts. No matter what you do, make sure you know the optimal social media image sizes before you start. It works miracles!
#11 Grow and Flip TikTok Accounts
As a last resort to make money on Tik Tok, you can flip a TikTok account. That is you grow a TikTok account from scratch. Once you succeed in building a following, sell your account to someone working in the same field. This transition can be a bit irritating for your followers. However, if you choose to sell to someone working in the same niche, they might not even notice it!
How to Make Money on TikTok by Watching Videos
If you have scrolled so far down and haven't got your answer, maybe your question is different. You might not want to know how to make money on TikTok as a creator. But instead, you want to make money by watching Tik Tok videos. This is also possible. Allow me to elaborate!
In some countries, TikTok has enabled a feature called TikTok Bonus. To exploit this feature, follow the steps below:
Enter your TikTok profile page.

Then, enter the TikTok Bonus icon.

Now, choose 'Watch videos.'

Watch those videos marked with the Bonus icon.
Remember that you can't watch any video to get paid. This feature only works for marked videos, and only in a limited region, including:
the US

Europe

Argentina

Mexico

And, Colombia
Boost your knowledge on social media: How to Get Sponsored on IG
Over to you
Initially designed as a platform to entertain the young, Tiktok managed to cater to the interest of everyone. Here, we've tried to fully answer your questions about how to make money on TikTok. Whether you're a social media influencer or business owner, this article aimed to provide all the answers. Now, it's your turn to tell us what steps you're willing to take to make money on Tik Tok.