There are many ways to promote your business on Instagram, but one of the most effective ways is to use a tool that automates the process for you. Using an Instagram Business Tool will allow you to create promotions and track them in real-time easily. Moreover, trying Instagram business tools is an excellent way to get up to speed quickly. 
On the other hand, finding the best and essential Instagram business tools is a challenge that most freelance Instagram marketers face. There are also many great Instagram business tools that you can utilize to attract more followers to your Instagram account. 
This article will help you discover the 10+1 essential Instagram business tools and ease the task for you.
You May Also Like:
Essential Instagram Business Tools You Need Now
Essential Instagram business tools are the ones that will help you get the word out about your business, build relationships, and keep in touch with your Instagram followers and customers. In the following, you will read about the 10+1 essential Instagram business tools:
1.AiGrow:
An All-in-One Instagram Business Tool 
AiGrow is an all-in-one Instagram business tool and growth service that allows you to organically generate real followers through targeted Liking, following, commenting, and DMing.
You can specify exactly who you want to engage with through the hashtags they use, where they're located, and followers of specific competitors. This targeting helps to make sure that the people who see your engagement and reciprocate by checking out your page, Liking your posts, and following you are people you want as followers.
AiGrow Features:

2.Combin
Combin is an Instagram business tool loaded with powerful audience targeting, management, analysis, and engagement. Also, you can draw new followers and build a loyal community for your account.
Combin Features:
Growth and Performance Statistics

Advanced Instagram Search

Gender, Language, and Audience Size Targeting

Repetitive Actions Automation

Multiple Instagram Accounts Management

Instagram Stories Mass Viewing

Detect Who Doesn't Follow You Back

Check Your Instagram Audience Quality

Find Target Audience on Instagram
3. Ainfluencer: An Instagram Business tool to Find Influencers
Ainfluencer is one the most innovative, fastest, and most accessible Instagram business tools to grow your brand and make money on Instagram. Additionally, this app performs Instagram influencer marketing and adverts on marketplaces easily and quickly. 
Ainfluencer Features
 Post your ads to the marketplace that thousands of qualified influencers can make an offer.

Search or let

Ainfluencer AI engines discover influencers for you

.

Invite one or more influencers to collaborate on your Ad.

You can use the chat system and approval workflow to lock the deal down.

The automated system monitors the campaign and will hold funds.

Get accurate time analytics, including likes, comments, clicks (if applicable), and more.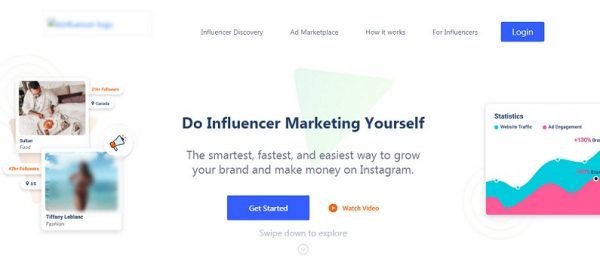 4. Tailwind
Tailwind is an Instagram business tool that gets accurate results in less time. So, supercharge your social media marketing! Also, find your best times to post and drive engagement. 
Tailwind Features
Find and join Communities in your niches to reach new audiences.

Quickly discover fresh, quality content from consistent Pinners.

Instantly switch between colors, photos, and layouts to find your perfect look!
5. AiSchedul: A Precise Instagram Business Tool 
AiSchedul is one of the best free Instagram business tools that enables you to schedule posts and stories on multiple Instagram accounts simultaneously. Moreover, it is integrated with DM management tools, growth services, and an all-in-one bio link tool. Above all, using a single dashboard, this app lets you grow your Instagram followers organically. You can sign up for free and make most of AiSchedul. 
AiSchedul Features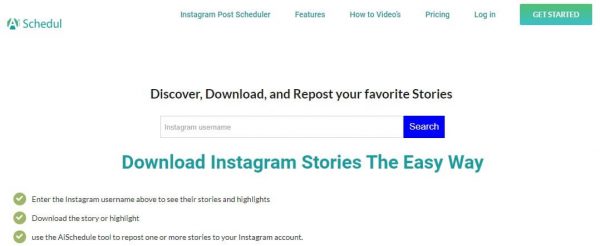 6. Sendible 
Sendible is an Instagram business tool that lets you manage your brand easily. Actually, using this social media platform, you can automatically publish posts to Instagram business profiles, track your growth and monitor your audience activity.
Sendible Features:
Create a thumb-stopping feed for Instagram 

Maximize your reach with Instagram geotags

Attract your audience with relevant hashtags 

Preview your posts before they are published

Collaborate with your clients and team to create on-brand Instagram posts
Also Read: Best Free Instagram Profile Analysis Tool to Use in 2021
7. DMPro
DMpro is a safe and secure application that you can generate leads and stay connected to customers with.
 Features:
DM your new and existing followers

, people who use specific hashtags, or followers of your competitors' accounts.

Optimize and randomize your message using variable text snippets, so you don't repeat the same message repeatedly.

Connect your email account to your DM to receive and respond to the DMs 

Organize, reply, delete, and filter DMs from the convenience of your desktop and smartphone.

Manage multiple Instagram accounts from your single dashboard on DMpro, with different message templates.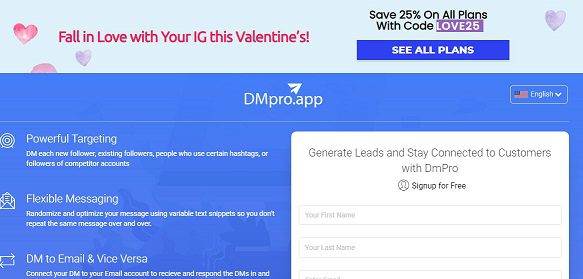 8. Ingramer
Ingramer is an Instagram business tool that lets you adapt your Instagram account for business with innovative tools, build a target audience, engage with clients, and plan content. Therefore, it helps potential customers discover your products and build brand loyalty in 3 steps.
Ingramer Features:
Attract users to build a loyal community

Interact automatically & manage customers

Post regularly & boost reach via hashtags

Save IGTV, download IG profiles and videos in a heartbeat 

Free Instagram video downloader, Facebook video downloader 

Watch Instagram Stories anonymously with Instagram 
9. Hootsuite 
Hootsuite is an Instagram business tool that schedules and publishes content to the proper channels at the right time. Also, it tracks effectiveness in real-time and cranks the volume on your top-performing content. Moreover, you can build your brand and deliver customer care. 
Read Sendible vs Hootsuite here.
Hootsuite Features
Manage and view all your social content in a collaborative calendar

Create beautiful, engaging posts for your account.

Keep your social presence active, automatically scheduling posts to fill the gaps in your calendar.

Engage with customers across public and private social channels in one place

Monitor activity and engage at scale across all your social networks.

Save time and improve response quality with a shared library of on-brand social content and assets.
10. Onlypult
Onlypult provides its users with almost every feature an Instagrammer needs when it comes to scheduling. Also, it is compatible with all your devices. 
Feature
You can post up to 10 photos and videos on one post. 

Divide a set of hashtags, name the category and add them to the caption
11. Owlmetrics
Owlmetrics is an Instagram business tool that lets you track data points like engagement, follower growth, hashtag activity, unfollows, and more. All marketers need data about their audience.
This tool analyzes your followers and tells you about your current performance. It also specifies the best time to post according to your demographic and profile type is.
Owlmetrics Features:
Follower growth

Follower engagement

Hashtag activity

Monitor competitor activity 
Final Words on 10+1 Essential Instagram Business Tools
Now you know the essential Instagram business tools to help you drive traffic to your account. However, while trying Instagram business tools, you should also be sure that you provide valuable information to your followers to engage them with your brand. Also, you can use these tools to build relationships with your followers on the app so that they will likely return to your page to see what new content you have posted.