Instagram, one of the most popular social media marketing platforms of the decade, is a highly competitive battleground. That is, most freelance Instagram marketers utilize Instagram Competitor analysis to evaluate their performance. 
Many companies provide Instagram marketing packages to boost your business. On the other hand, your Instagram competitors as your main rivals play a significant role in strategies of building your brand.
Also see: 6 Proven Ways to Generate B2B Leads with Instagram Marketing.
Here you will study Instagram competitor and how you can analyze them perfectly.
What is Instagram Competitor Analysis?
Instagram Competitor Analysis revolves around competitive research or Competitive analysis. Actually, this is a strategic analysis field that practices collecting and reviewing information about opponent firms.
This evaluation helps you install a unique Instagram account for business and also attract your target followers.
As a matter of fact, with Instagram competitor analysis, you can monitor your rivals' behavior vividly and predict their motions. Obviously, spying on your competitor's movement is an exciting part of marketing.
So, stay tuned to become an expert!
Why Is Instagram Competitor Analysis Important?
Imagine you are participating in a marathon competition. How would it be if you get your best and successful opponents' plan, diet, and type of exercise they do? Undoubtedly, it is awesome!
Therefore, Instagram competitor analysis is a vital strategic tactic to discover what your competitors are doing on Instagram to make the most of their experience.
Moreover, you can identify in which aspect they are a threat to your business. 
Types of Instagram Competitors
Now, as the reason is clear for you, for next step, you'll read the types of Instagram Competitors to perform an excellent Instagram Competitor analysis:
Direct Instagram Competitors
Competitors who have the same products and revenue goals as yours.
Indirect Instagram Competitors
Competitors who have the same products as yours but different revenue goals.
Replacement Instagram Competitors
Competitors who have substitute products but the same customers as yours.
Potential Instagram Competitors
Certainly, we have no idea what will come up in the future, but it is a piece of wise advice to consider potential opponents in your Instagram competitors analysis.
How Instagram Competitor Analysis Help you?
Here are the details that you can take advantage of Instagram Competitor Analysis:
Discover Potential Customers
In fact, your competitor's Instagram page is the place your target customers hang out. Actually, it is a gathering of your favorite people! So you can connect and link with them and grow your followers organically. 
Therefore, why using Instagram bots or buying followers when you have direct access to your audience, which really helps to grow your followers efficiently.
Set the Scene for Your Brand
Instagram competitor analysis lets you find your opponent's weaknesses in the market. In this case, you can try to work and progress in that field and stand out among a bunch of competitors. Also, you will be able to brainstorm about the proper content you need to provide for your audience's satisfaction and developing brand.
Promote Your Content
While monitoring your Instagram competitors, you can obtain beneficial information. Hence, you can find new aspects to enrich your content, such as finding viral photos and trending content, getting the new idea of advertising, and making creative stories and posts.
How to Do Instagram Competitor Analysis?
Fortunately, Instagram provides marketers to search for people and brands on the platform. So you can monitor their below data to turn them into valuable information:
The number of their posts

Amount of their followers

Their posts comments
In this case, you can go to your Instagram app and search your competitors by:
Top: You will notice the top most followed and related accounts to your brand.
Accounts: You can search your Instagram competitors by their usernames.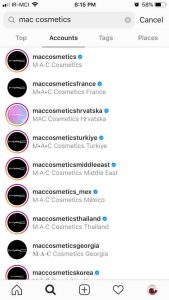 Tags: You can search your Instagram competitors by hashtags so you will identify the most used hashtags by your Instagram competitors.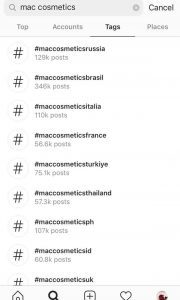 Places: It is possible to search your Instagram competitors by hashtags.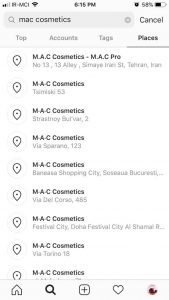 All of these factors can help you to drive growth to your account. For instance, you can use up to 30 hashtags in your captions. 
Thus why not placing the most used hashtags in your captions? In this case, when your brands or product fans search these hashtags, your account will come up, too.
Actually, this is an easy way to search for your Instagram competitors, but it doesn't give you precise insights into them. 
Then, the question is:
What Is The Best Instagram Competitor Analysis Tool?
AiGrow, the best Instagram analytics tool, provides you comprehensive demographic information about your Instagram competitors for free. You may think "How is this possible?".
The only thing you need to do is go to the AiGrow website and enter your Instagram competitor's username and get all the information you need to build your brand's strategy accordingly.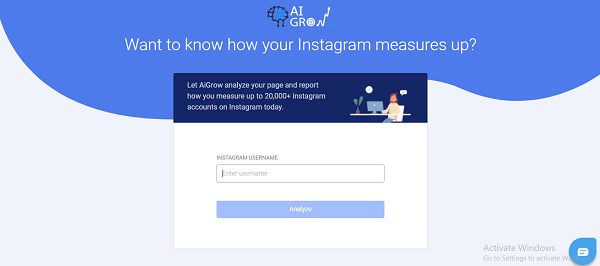 This app is an excellent free followers analysis tool for Instagram in 2021 that grants you free Instagram competitor analytics.
After checking your rivals' or Instagram competitor analysis, the vital part of your performance begins, building a solid brand. 
Undoubtedly, to build a brand and promote your business, you need a reliable and safe Instagram management tool that opens the way for you to perform the tasks entirely.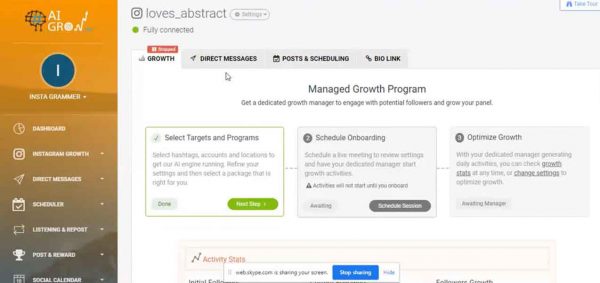 Well, don't hesitate and sign up to AiGrow for free and perform all the tasks you need to do Instagram marketing like a Pro, such as:
Final Thoughts
It is wonderful to perform Instagram competitor analysis directly and acquire the most accurate information about them. On the other hand, it would be best if you have a bucket full of willpower and turn your potential knowledge into action. Consequently, keep in mind that you necessitate a comprehensive Instagram management tool to support you to fly off the chart.