Has it been a while that you are dedicating time to Instagram marketing, and you don't have a clue what your followers really are interested in? So, your account thirsts for an Instagram follower checker. 
Instagram has reached the climax of social media marketing recently. That is, every brand and industry wants to find a place in this market. Therefore, Instagram marketers try to build a solid brand and grow their business there. As a matter of fact, the main goal is a single issue: get more followers and keep them. Indeed, followers are the most precious property of an Instagram account keeper. 
Also, you may crave to become a public figure on Instagram but have no idea if you are any close to your business objectives or not!
Keep Reading: 6 Proven Ways to Generate B2B Leads with Instagram Marketing
Stay tuned to read why you need to use an Instagram follower checker or an Instagram analyzer for your account and find the best one.
What Is an Instagram Follower Checker?
An Instagram follower checker provides you with a facile way to keep checking on your Instagram follower count, monitor who unfollowed you, show accounts that you follow who don't follow you back, and get an overview of these changes over time.
Also Read: How Growing Your Instagram Followers Can Help Small Businesses
Actually, an Instagram follower analyzer lets you evaluate your Instagram account's health. Also, the Instagram followers tracker reviews the follower growth patterns, follower quality, and engagement rate.
In continuation, you will read about why you need an Instagram analyzer.
Why Use Instagram Follower Checker?
Followers have the main role in your business, but when you have no idea who your followers are, how could you found your business's infrastructure or set your next step?
On the other hand, sometimes you notice your engagement rate is low, and it seems that your efforts to build a proactive business account are not working well.
Actually, inactive Instagram followers do nothing and are just a bunch of crowds in your account and only mislead you in your path. That is, you definitely need Instagram fake followers checker to help you get rid of a mass amount of crowd.
Sometimes, you notice you are losing lots of followers suddenly. Of Course, it is impossible to please all people types, but it is important to know why you lose them. Probably your followers get fed up with your competitive irrelevant posts, and this makes them unfollow you.
Here, a potent Instagram analyzer will give you more comprehensive, detailed data about your followers. So you can monitor all aspects of influential parts in your business strategy.
How Instagram Follower Checker Helps You?
An Instagram follower checker provides the evaluation of the account's quality, which is based on the analysis of:
Follower analytics: Gender, age, location, etc. 

New followers: To check followers you gain after particular posts.

Users who have unfollowed you: To check how well your content is affecting

Unfollowers you follow: Identify the users you follow with your accounts, but they don't follow you back. 

Ghost followers

: Recognizing Inactive accounts or lurkers and fake followers

Mutual followers: Accounts that you follow and they also follow you

Related Accounts: To discover new accounts to follow
In the following, you are going to read about followers analysis tools for Instagram. 
Instagram Insight
Instagram Insight is the official Instagram platform's tool that provides you excellent Information about your followers. It is available free for Instagram business accounts in the whole world.
Therefore, to make most of your Instagram app, create a business account or change your personal account to a business one. 
Instagram insights let you learn more about the whole inclinations between your followers and your content's performance. Also, you can view insights for particular posts, stories, and IGTVs you've created to observe how each one worked and how the audience engaged with them. 
You can access insights from your profile in the Instagram app.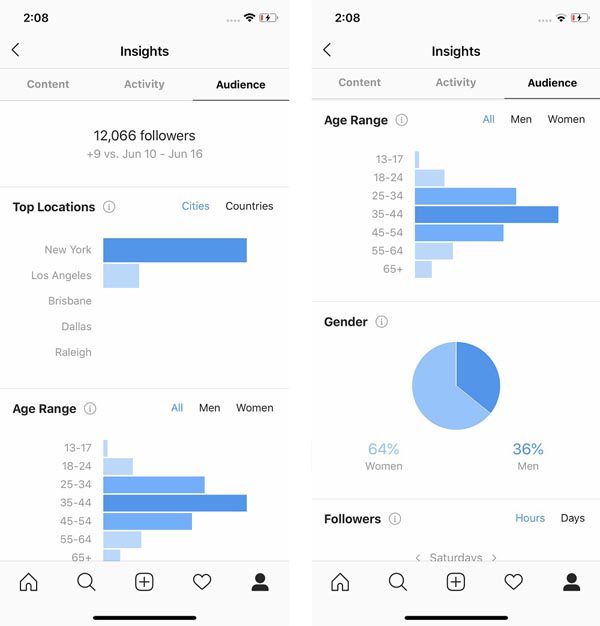 Although Instagram Insights works well, it still does not hold the ability to vividly monitor detailed information about your followers and who you follow. That is why many industries and brands are looking for new methods and a followers analysis tool for Instagram to gain more information and take advantage of it to build their business strategies precisely.
What Is The Best Followers Analysis Tool for Instagram
Are you setting your heart on a powerful Instagram follower analyzer to assess your account process's detailed information and track your followers?
AiGrow, the best Instagram analytics tool, is an excellent free followers analysis tool for Instagram in 2021 that provides you free Instagram followers analytics.
AiGrow is an Instagram analyzer that uses a machine-learning algorithm to analyze your account without subscribing to its website.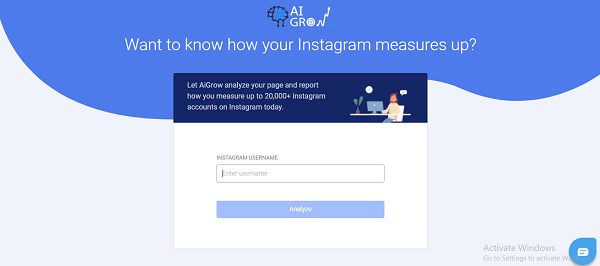 The only thing you need to do is to click here and enter your Instagram username. Accordingly, the AiGrow Instagram analyzer will showcase your Instagram analytics in a wink of an eye. 
Luckily this app is an Instagram fake followers checker, too. Actually, this is a great service that you can recognize your ghost followers immediately for free.
Above all, you can sign up for AiGrow for free to manage your Instagram followers accurately.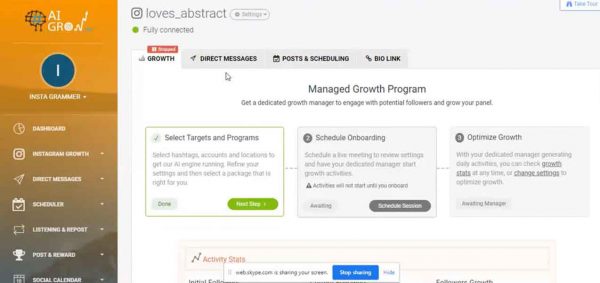 Apart from granting free Instagram followers analytics, this is a reliable and safe Instagram management tool that opens the way for you to perform the tasks entirely.
In the following, there are some AiGrow features you can count on:
Final Thoughts
Creating an Instagram account takes less than a minute. However, the most important thing is to stand out on the Instagram marketing business's competitive battlefield. Consequently, using an accurate followers analysis tool for Instagram is a vital part of any marketing strategy. It lets you build up a remarkably decent prospect of who is interacting with your account and why.