Given the fact that Twitter is mainly a text-based platform, a large number of videos, ranging from memes and pranks to serious debate on controversial topics, are nowadays quickly sent around and go viral. Many users upload videos to encourage scrollers to look at their content, get more retweets and stand out from the crowd. Posting visual content, especially videos, is also a great approach to attract fans and gain more Twitter followers. But have you ever favored a post and considered how to download a video from Twitter? 
Because of copyright rules, the platform makes it difficult to download a video shared on it. Screen recording apps have always been an option, but they take a lot of time and effort, and they won't always leave you with the best quality. This article will show you how to download Twitter videos on your phone or computer without any hassle.
Download Twitter Videos Using 3rd Party Websites
There are several websites that can help you get your desired Twitter video, share it with friends, family, and colleagues outside of Twitter, or keep it for yourself to watch over and over. A list of Twitter video downloading websites are listed below:
They all follow the same simple procedure. All you have to do is log into your Twitter account using the website or the app and follow the steps below.
Go to Twitter and look for the video you want to download.

Copy the direct URL that contains a gif or video from the share button at the bottom of the tweet.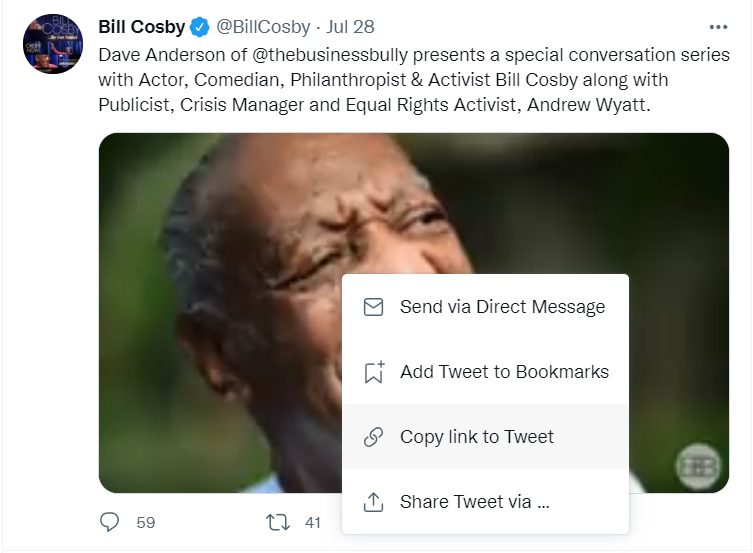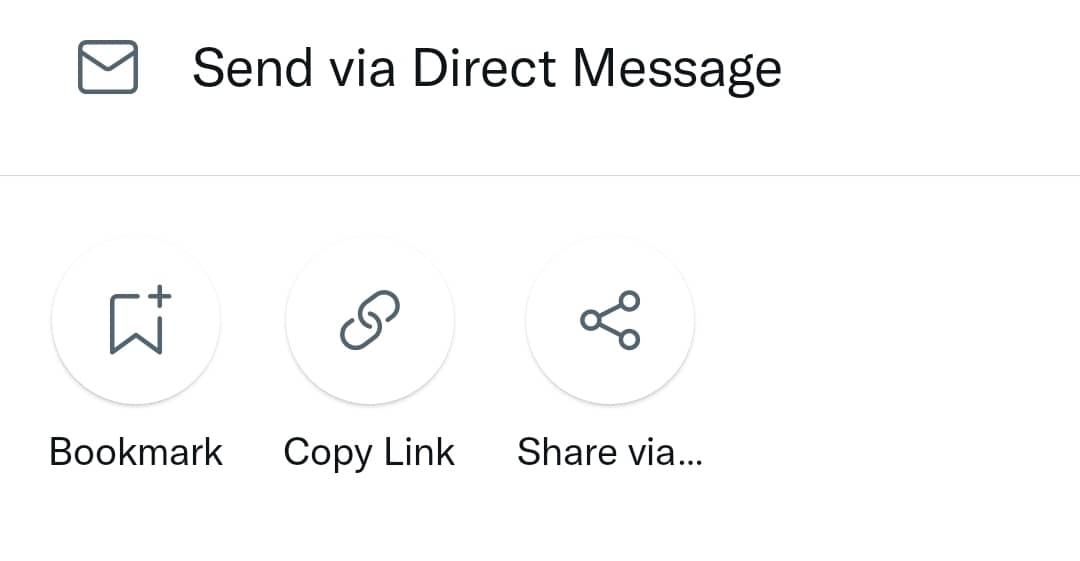 Paste the URL into the text field on either site, then click download.

Select one of the website's quality options, and the video will begin downloading instantly.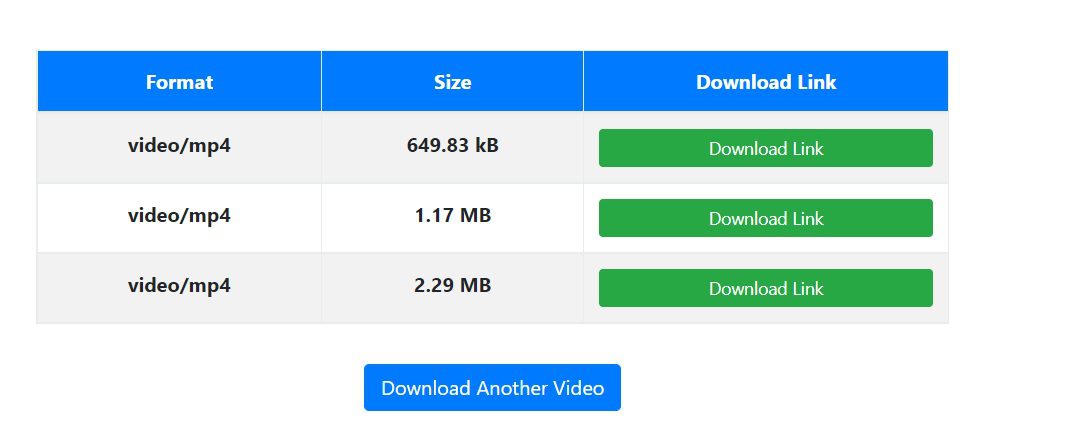 Read more about Twitter: A Detailed Guide to Twitter Limits
Download Twitter Videos Using Chrome Extensions
Googling one of the above websites, copying the URL of your desired video, and putting it into the text box on either site takes a long time and may deter you from doing so. The Chrome extension simplifies the process and provides an easy alternative for lazy scrollers by letting them download all videos and gifs in one click. We've created a list of the finest Twitter video downloader chrome extensions, which can be used to save any video from Twitter for free.
Read more about Twitter: How to Make Money on Twitter
Download Twitter Videos Using Applications
The busy modern lifestyle may leave you with little chance to relax comfortably behind the laptop and browse your social media feed while sipping a glass of your favorite drink. People spend most of their time on social media during their lunch breaks or while commuting. So having Twitter video downloaders on their phones, whether Android or iPhone, saves them time when they come across trailers, pranks, or tutorials they want to share with those who aren't on Twitter.
Android
Indeed, it is an easy-to-use, inexpensive app for downloading Twitter videos. The app has a database that remembers what you've downloaded, helping you avoid repeatedly downloading the same Twitter videos or GIFs.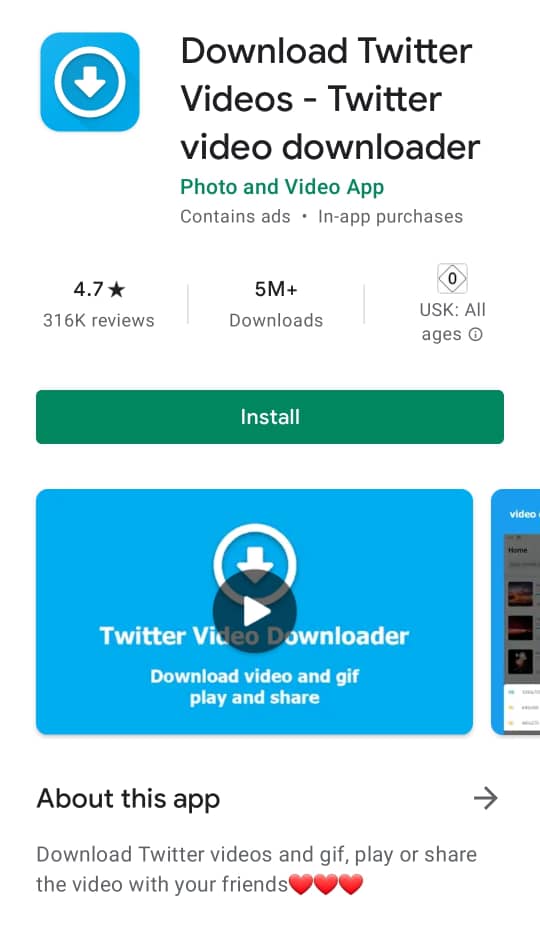 A user-friendly utility app for those who want to save and watch GIFs and videos from their smartphones. All you need to do is open a tweet and click the "share icon," then select "GIF Tweet Downloader" from the drop-down menu, and then press the "download" button. Now sit and enjoy your video.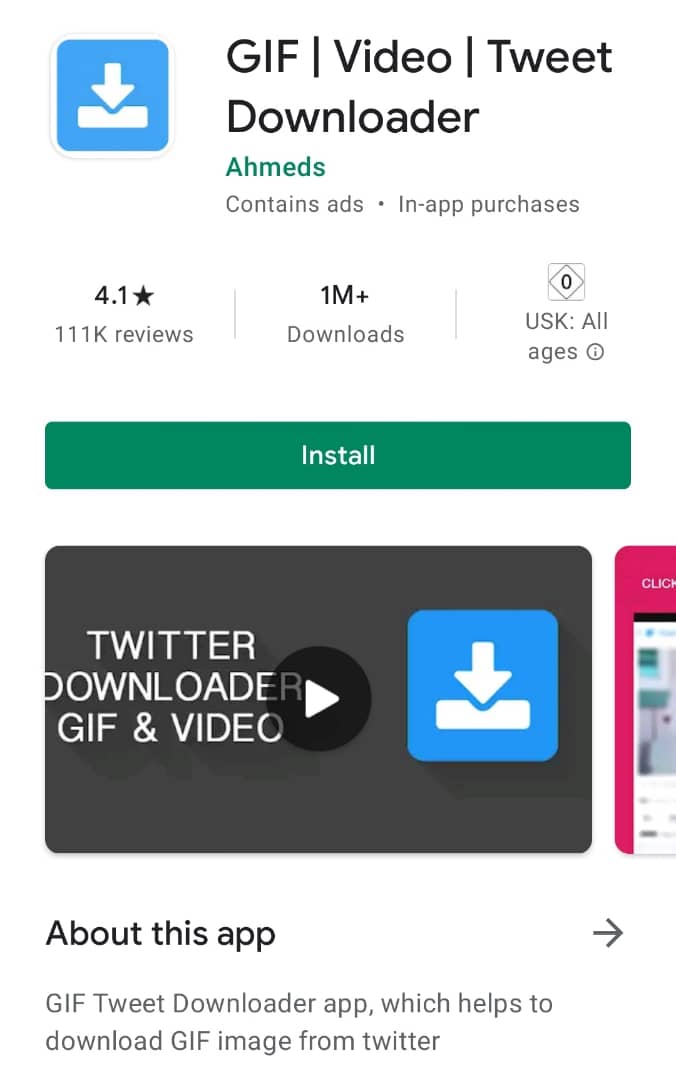 A convenient Twitter video downloader that takes only three clicks to perform. The app includes a multitasking feature that lets you download several videos/gifs from Twitter once and a download manager to control download progress.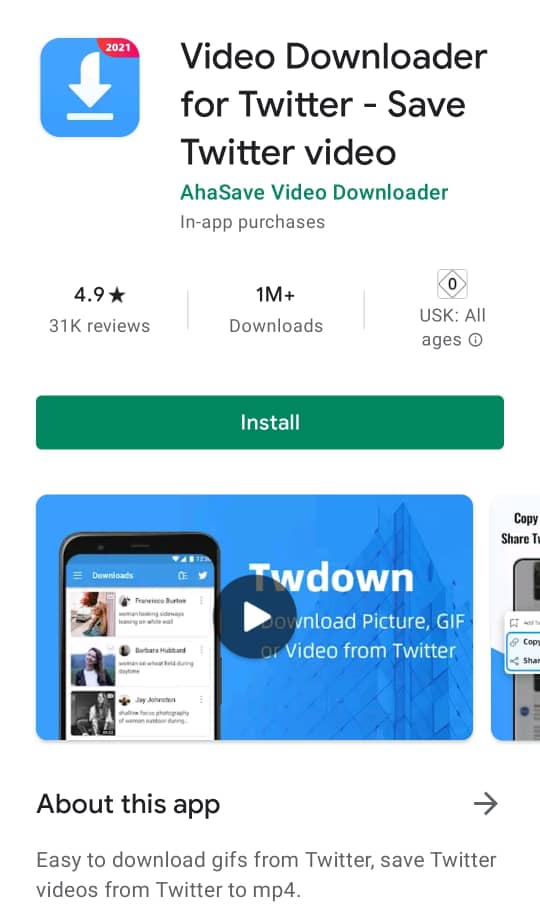 iPhone
The process of downloading a video from Twitter on iPhone is a little more complicated than on Android or desktop due to Apple's strict copyright rules.
A method to have your favorite Twitter video saved on your iPhone is downloading an explorer (just like Safari) that provides you with downloading possibilities. All you need to do next is:
Open the Twitter application on your iPhone.

Tap the Share button, then select Copy the Link to Tweet from the drop-down menu.

Open Documents/MyMedia or any other explorer on your iPhone that allows you to download files.

Go to one of the above-mentioned third-party websites.

On each site, paste the URL into the text field, then click download.
Shortcuts is a fantastic iPhone app that lets users automate tasks they perform on their iPhone and iPad, thanks to its 300 built-in actions. They only need to follow the steps mentioned below:
Download and install Shortcuts on your iPhone or iPad.

Go to 

Settings > Shortcuts

 and turn "

Allow Untrusted Shortcuts

" on.

On your iPhone or iPad, open this 

Link

 and tap 

Get Shortcut

.

Scroll to the bottom of the page and tap the red "

Add Untrusted Shortcut

" icon.

Now, open the Twitter app. Then go to the tweet with the video you want to save.

Tap the Share button, then scroll down the list of options to find Twitter 

Video Downloader V2.6

 and tap it.

Choose your preferred video quality, and then let the Shortcut handle the rest.
Read more about Twitter: 13 Twitter Bio Ideas to Attract More Followers
Download Twitter Videos Using Bots
None of the ways listed above is the quickest way to save your favorite Twitter video on your device. Twitter download bots are the simplest method to save videos and GIFs from your feed. Simply mention their handles in reply to a tweet that includes a gif or video, and the bot will reply in a few minutes with the generated download link. The main downside to this approach is that it's not private and draws attention to the video/Gif you're after. That's why many users (like myself) prefer to take more steps but not mention any Twitter bots.
Final Words
Videos have a significant impact on raising tweet impressions and engagement. But keep in mind that Twitter monitors user-posted content to prevent others from copying, republishing, or distributing it. So, don't utilize any of the above strategies to create content, and if you want to republish but not retweet it, make sure you obtain permission first.
Read more of our authors:
1000 Instagram Followers Free Trial
TikTok Trends You Must Know to Go Viral
How to Share a YouTube Video on Instagram