Instagram has quickly climbed up the pecking order of social media platforms utilized by digital marketers. As your followers play a vital role in Instagram marketing, gradually, you will be required to track and analyze your performance and the action and reaction of your followers. Similarly, you need to know the best way to filter Instagram followers.
This article indicates Instagram features and some 3rd party apps that let you filter Instagram followers.
Why It Is Important to Filter Instagram Followers
To build a brand reputation, it's not sufficient to solely show up and share photos. Certainly, paying attention to your Instagram followers and the following list precisely is crucial.
Having a tremendous number of followers may look to be a symptom of victory on Instagram marketing and boosting your business. However, it may cause a miscalculation because having the right Instagram followers is vital, not the most.
The native Instagram app provides some ways to filter your followers and track your comments. Also, it grants some analytics for users.
Moreover, a few third-party apps and websites are available to give more analytics to filter your Instagram followers and promote your Instagram posting performance.
Related Article: How to Find Instagram Accounts that Follow Back Instantly?
Analyze Your Core Demographic to Filter Instagram Followers
Study your Instagram followers to monitor information like their age, gender, interests, salary, education, location, and marital status. These demographics present great insights into who your followers are and which ones you should consider as your future target.
Instagram Insights grants you a range of analytics associating with your Instagram Business account.
This feature is the Instagram official analytics section. Currently, it is only available to business accounts and accounts with high engagement levels.
Once you switch your account to a business one, in your profile screen's upper right, you can press the graph icon so you will have access to your Instagram Insights. One section points to your followers.
In this section, you can see the following information about your followers:
The number of your followers

The gender distribution of followers

Their age range distribution

Your followers' activity

The regular times your followers spend on Instagram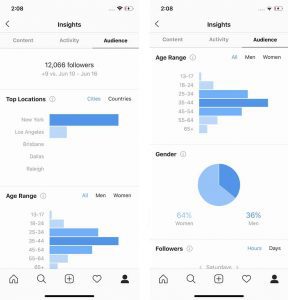 How to View Followers On Instagram
To filter Instagram followers, "Categories" is an Instagram feature that lets you manage followers' visibility. Further, it displays the audience you see mostly on your feed and the followers you interact with the least in the past 90 days. You can access this feature on your Instagram profile part.
Once you click one of the categories, you notice options to control how often you see a specific follower's posts. You can elect to get notifications if a follower posts a photo, video, or live Story or mute followers you frequently see on your feed.
Moreover, you can modify live videos to the form you receive notifications by deciding to receive all, some, or none of them.
What Verified Accounts Follow Me on Instagram
Social Blade tracks user statistics for YouTube, Instagram, and Twitter! It helps you get a more extensive understanding of user growth and trends by giving you precise information.
Actually, this app uses the data to make statistical graphs and charts that track progress and growth.
In addition, statistics are freely available to any user utilizing the website or smartphone apps.
Who Looks at My Instagram the Most
To see who looks on your Instagram feed the most, go to your profile and click "Most Shown in Feed."
Who Is My Most Popular Instagram Follower
It is a good idea to find your most popular Instagram follower and make the most of their popularity to your interests. In this case, you can tag them or use their hashtags to make DM groups, drive brand awareness, and get engagement.
SocialRank helps you filter Instagram followers by Most Engaged (determined by the frequency of engagement), Most Valuable (your most influential profiles), Best Followers (merging Most Valuable and Most Engaged), Most Followed, and Chronological (Newest and Oldest).
Most importantly, you can filter followers by ranging from bio keyword, hashtag, and location to verified number of followers and activity.
Who Has the Most Followers on Instagram
Celebrities, Influencers, sportsmen, and women, Brands Ambassadors, artists, business marketers, and industry leaders all are gathered on Instagram to express their business or even personal views and interact with their followers.
Here, in the following, you will see the top 3 most-followed accounts on Instagram in 2021:
1. Instagram (381m followers)
Surprisingly, the top most-followed account on Instagram is "Instagram." Indeed, because of their crystal clear objective of displaying the best and most inspiring trends, people, or even animals on Instagram. Moreover, they conduct various videos worldwide and design and post their unique IGTV on Instagram.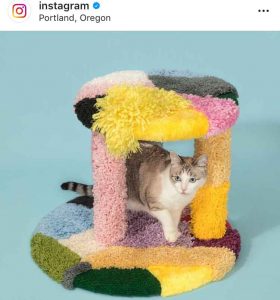 Cristiano, the best soccer player of the century, is the most followed person on Instagram. Likewise, he is the first person to reach 200m followers.
He celebrated the 20th year as a professional footballer, Globe soccer player of the century. To clarify, his role is as Captain of Portugal national team and a forward of Juventus.
Also, there are many family pictures, several images of his nice experiences in life, and photos of him playing football on his Instagram.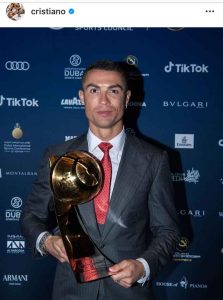 The first musician and also victorious woman in this list is Ariana Grande. She is a 28-year old American singer and actress. Indeed, she is one of the most popular singers in the world.
Interestingly, there are several videos of her concerts, doing funny dances and meetings with her friends, commercials, and highlights about Covid-19.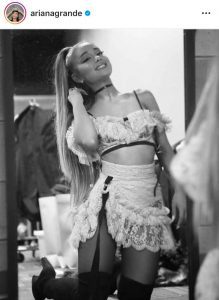 Supposedly, reading about the popular people and Celebrities who has the most followers on Instagram entices you to dig How to Get 1K Followers on Instagram in 5 Minutes.
Although this is a competitive area, those who can get more followers organically will bring home the bacon.
AiGrow, the most potent Instagram manager tool, manages every aspect of your content programs, like adding videos, Emojis, Hashtags, and texts. Therefore, you can boost engagement and get more followers on Instagram.
Final Words on The Best Way to Filter Instagram Followers
Instagram is an advanced platform to build up your brand and promote your business. However, it would be best to be crafted and updated to stand out in this competitive crowd.
As a result, it would help if you manage your Instagram account and monitor your followers accurately.