How to view private Instagram Accounts? You might have a crush and you want to play hard to get. Maybe you are sent a meme from a private account and you do not want to follow that user to see just a single post. Or you have unfollowed an ex and you need a final closure! Anyway, there might be tons of reasons you want to use an Instagram private profile viewer! 
There are many Instagram private account viewers that claim you would be able to see private Instagram. But do they work at all?
You may also like to read;
Do Instagram Private Profile Viewer Work At All?
I spent literally 4 hours googling Instagram private profile viewer and I came up with many videos and articles claiming to enable you to break into any user's Instagram account. 
These videos had 3 things in common!
They directed you to a certain website

They download 2 certain apps in the process to view a private Instagram account

The Instagram private account they'd want to spy on anonymously has only one post
That seemed strange enough to me! Yet I persisted and did all I was asked and yet I did not end up viewing the private Instagram account I wanted to watch!
That didn't surprise me at all. I mean let's be realistic. Instagram has been in this field for so long to let a website or app break into its users' private accounts.
The bottom line is that Instagram private profile viewers do not work at all and you can't see private Instagram and such claims are far beyond reality!
I know this was not what you liked to hear, but knowing it already saves you a couple of hours. So no more googling!
Does It Mean I Can't View Instagram Private Account?
We already established that none of the Instagram private profile viewers work.  So does it mean you can not view private Instagram?
Well, you may view an Instagram private account. But you should know there is not a magic hack to do so.
How To See Instagram private Accounts?
To see private Instagram account you have either of these options;
Follow the private user

Create a fake Instagram account

Hire a spy
Follow The Private Account
This is crystal clear that in order to view Instagram private accounts, you should follow them. 
This is what you already knew before clicking the link and you want a way to view an Instagram private account anonymously!
Although I was honest with you at the beginning and clearly said Instagram private profile viewers do not work at all, I am happy to inform you of a good way to view Instagram private accounts. So stay with me till the end.
Create A Fake Account
I know you might not want to let that user know of your interest in his/her business. So follow that user with a fake account.
Instagrammers tend to reject fake Instagram accounts and it is easy to detect one. So the given tool increases your chance to get accepted as a follower and see private Instagram account of the user.
View Private Instagram With AiGrow

With AiGrow, you can create a spare Instagram account on your dashboard and follow the user you want to see private Instagram account posts and view stories anonymously.
You may think why you would use AiGrow while you can easily create another Instagram account on your app.
With AiGrow, you can search through hashtags and [schedule to] repost Instagram posts and stories of other users as your own.
That naturalizes the second account and there is a better chance the user you want to accept you and don't even suspect.
The other reason you should use AiGrow is that it enables you to manage your Instagram account on any device, PC included. 
As a former Instagram stalker [a little embarrassed though], I insist on keeping your second Instagram account on another device, because at a certain point, you mix things up and post something on the wrong device and everything turns awkward! 
I've been there and done that. The last thing you want to do is to make things more complicated than what they already are!
Also, read; Does An Instagram Stalker App Really Work? +Tips To Stop Stalkers!
Plus, AiGrow is free! Why wouldn't you use a tool when it costs you literally nothing?
AiGrow has more features that enable you to manage and grow your Instagram account(s).
[Read AiGrow Reviews to learn what those features are and what else you can do on AiGrow free]
Hire A Spy!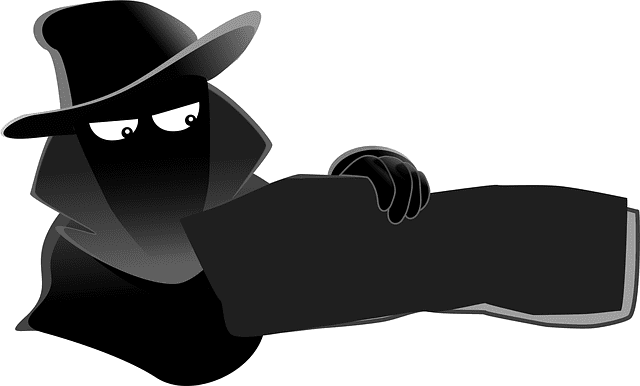 The last way to see Instagram private account photos of a user is to ask a follower of that user to take screenshots of the photos and stories and share them with you.
Note that sending the post doesn't enable you to see the photos. Just screenshots let you see the posts.
Is There A Way To View Private Instagram Without Survey?
With or without an Instagram survey, you can not break into Instagram private accounts without their permission and see their posts and stories!
Summary
Reasons are various if you want to view Instagram private accounts without following them. But Instagram does not allow you to view private Instagram accounts of users without following them. With that said, all Instagram private profile viewers are giving false claims!
But you still can view private Instagram accounts. You can follow that user with your own Instagram account, or with a fake account.
AiGrow is the third-party tool that lets you borrow posts and stories of others and get followers so that no one even suspects it is a fake account. Then you have a better chance of getting accepted as a follower of that user.
That was the article. I hope you find it helpful.