To launch a business and run it successfully in today's highly competitive markets, you need to know how to make use of the right social media marketing tools. The tools you use will play a crucial role in your overall success and help you remain ahead of the game. Among the most useful tools out there, you should definitely take social media monitoring tools into account. Why? The reason is simple.
Social media plays a critical role in today's marketing world, and almost all social platforms have found their way into every sphere of our lives. So not incorporating social media into your marketing mix and, more importantly, refusing to use the right social media monitoring and social listening tools will only set you back.
While you may think both terms are the same, there's a slight difference between the two which we'll discuss in detail in a section of this article. For now, and to put it briefly, social media monitoring means observing certain patterns and user behaviors on social media. Knowing how users behave on social media will pave the way for using behavioral marketing to achieve your business goals better. On the other hand, social listening refers to actively tracking what people say about your business or brand.
Countless social media monitoring tools claim to provide brands with precise information. The fact that there are so many of these tools makes it hard to pick one. But no worries. In this article, we'll go over the top 10 social media monitoring and listening tools to help you choose the best one you need and build a solid social media marketing strategy. 
What Is Social Media Monitoring?
Social media monitoring refers to inspecting and monitoring social media for getting information associated with your business. If we like or comment on a post, we are actually helping that account in boosting its engagement rate and attracting more followers. So if a brand is trying to expand its outreach on a social media platform, it is essential to focus on getting its audience to engage with the brand's account. Once this happens, by having the right social monitoring tools at your hand, you can analyze your audience, extract valuable and precise data, and finally know what's best for your business/brand on social media. Failing to listen to your audience's demands and pain points on social media may encourage them to unfollow your account.
According to research, 54.5 percent of Italian marketers monitored social media networks in 2018. Thus, it's definitely helpful to use social monitoring tools to monitor social media accounts. For instance, if you are a social media rookie, you might want to monitor:
Hashtags

Profiles

Mentions
Now, you may ask, what is the benefit of social media monitoring?
It's been a while since you established your brand on social media like Instagram, but you have no clue how effective you have been there. Social media monitoring will aid you in evaluating key metrics and KPIs of your business to collect data room and set your marketing strategies accordingly. After a while, your ROI and revenue will increase drastically, laughing all the way to the bank. It's getting interesting! Isn't it? So stay with us to find out more!
Social Media Monitoring vs. Social Listening 
Are you listening to your industry's rhythm? Is it performing well? So far, you've heard of social media monitoring and social listening tools.  But do you know what the difference between the two is?
Social media monitoring is about collecting all the data and details. In this case, you gather information and observe what people are posting about you. Then, you identify what you have already gained and compose a report of what is occurring in your industry's social life.
Social listening is an operational and strategic procedure of analyzing the data for actionable insights. Indeed, social listening utilizes the data you collect to enhance your social media strategy. For instance, it includes engaging a satisfied customer and changing your brand strategy. 
However, social media monitoring is sometimes known as social listening, and the tools are the same.
Top 10 Social Media Monitoring Tools Marketers Need
Any freelance marketer or a manager needs to evaluate their performance on social media. Indeed, if you have a small business, you can efficiently perform your social monitoring by checking hashtags and mentions. However, as your business grows, it would be time-consuming and a tough nut to crack. Therefore, you need the best social media monitoring software or tool to assist you.
Undoubtedly, it's challenging to find the best one that suits your industry and business. 
In the following, you'll read about the best social media monitoring tools that you can cash in on to skyrocket your social growth.
#1 AiSchedul: The Best Social Media Monitoring Tool for Instagram
Fancy a free social media monitoring tool?
AiSchedul is a free Instagram monitoring tool with various features that can increase brand reliability and growth. Indeed, AiSchedul is an Instagram monitoring tool that embeds listening tools. Also, you can access its Instagram Scheduler and Instagram link in bio. But here, the main focus is on its monitoring features. 
So let's see what it has to offer. 
Features of AiSchedul
Instagram Hashtag monitoring

Account monitoring

Mentions

Saved media

AiSchedul Instagram Hashtag Monitoring 
An Instagram Hashtag monitoring tool lets you discover the most trendy hashtags of your niche or a specific topic daily.
Then, using AiSchedul, you can tag the post owner and even schedule it for the pick time to get the highest engagement rate.
The most brilliant part of using social listening tools would be covering a storm of customized niche hashtags. Then you can hold a contest and ask your Instagram followers to participate and post the most trendy ones to reward.
AiSchedul Account Monitoring Tool
You can pick several accounts and be notified of their activities using account monitoring. Also, AiSchedul will send you an email to inform you of the new content of the selected accounts.
AiSchedul Mention Feature
Mention in AiSchedul is a social listening tool and notifies you when a user mentions you.
Then, the tool will provide you with a list of those who mentioned you, and you will be able to publish them as your feed or story easily. Accordingly, you can react and apply some changes in your strategies or run a contest. Then run a giveaway on Instagram, for example, that boosts your followers, likes, and comments by 70% in 3 months.
AiSchedul Saved Media Monitoring
This feature lets you make a list of saved media to browse through "content buckets" of posts and stories.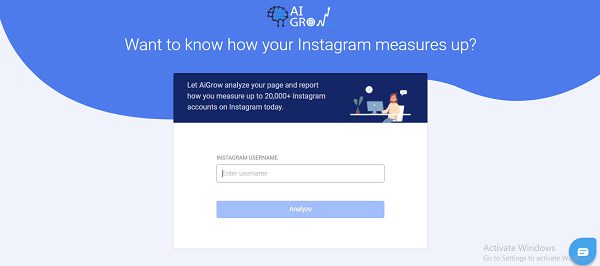 #2 Google Alerts
Google Alerts provides you with features to monitor the entire web for mentions of your company and your opponents or your niche-related topics. As you see in the picture, you only need to:
Sign in to your Google account

Go to the Google Alerts page

Insert a keyword into the search console 
Now, you'll receive an email notification whenever Google finds results related to your alert criteria. Also, it lets you set alerts for particular regions and languages.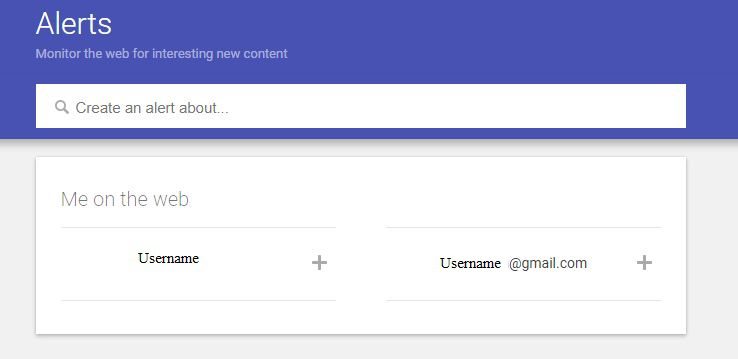 #3 Talkwalker
Talkwalker utilizes more than 50 filters to monitor conversations across 150 million data sources. It lets you analyze engagement, comments, reach, and brand attitude. Indeed, it is a free social media monitoring tool that traces your social footprint online. It also tells you what social channels work best for your brand.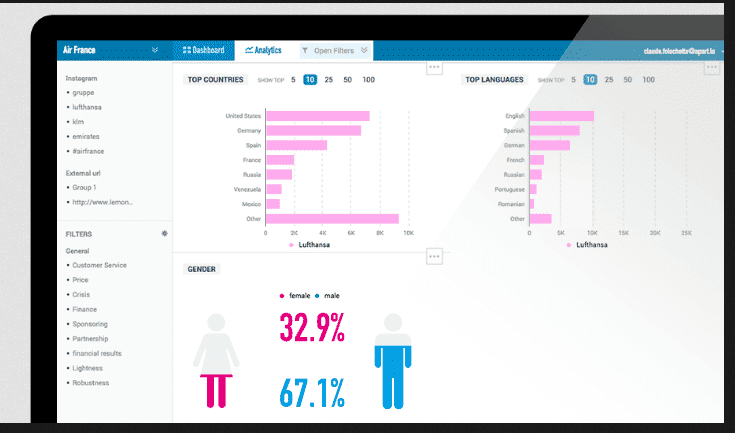 #4 Agora Pulse
Agora Pulse is a social media management tool with multiple features like monitoring, scheduling, engagement, and analytics.
Its listening feature lets you look for keywords, URL, and handle on Twitter. Besides, It collects all your social media mentions. 
You can also monitor comments on your Facebook and Instagram ads using Agora Pulse.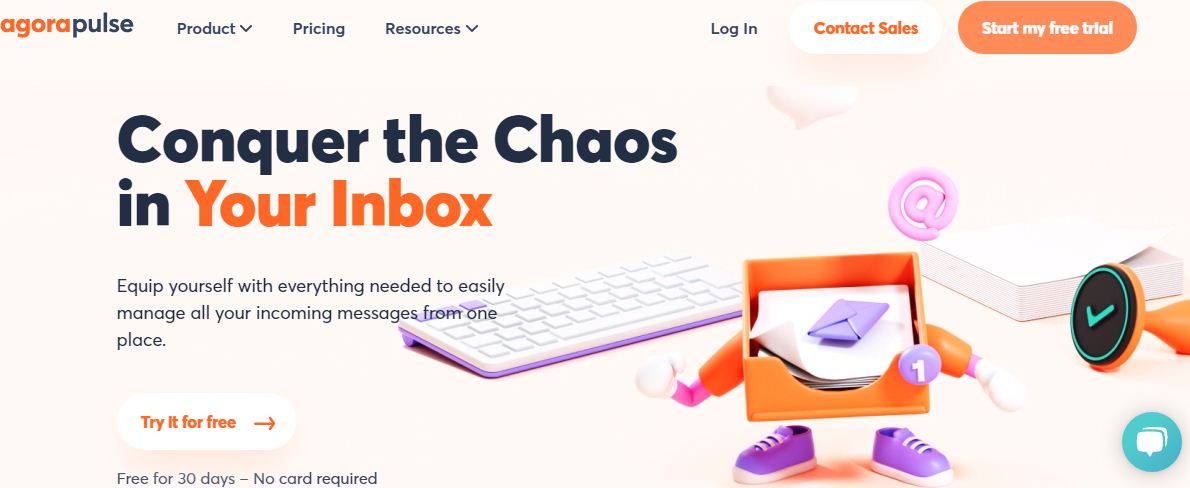 #5
Twitter Counter
Twitter Counter is a social listening tool for tracking your Twitter users and stats. It also has buttons and widgets added to blogs, websites, and social media profiles to demonstrate the number of followers and your latest Twitter visitors. Furthermore, it displays retweets, mentions, and historical data. You can add multiple accounts to keep track of them simultaneously and create custom records, charts, and download .pdf reports.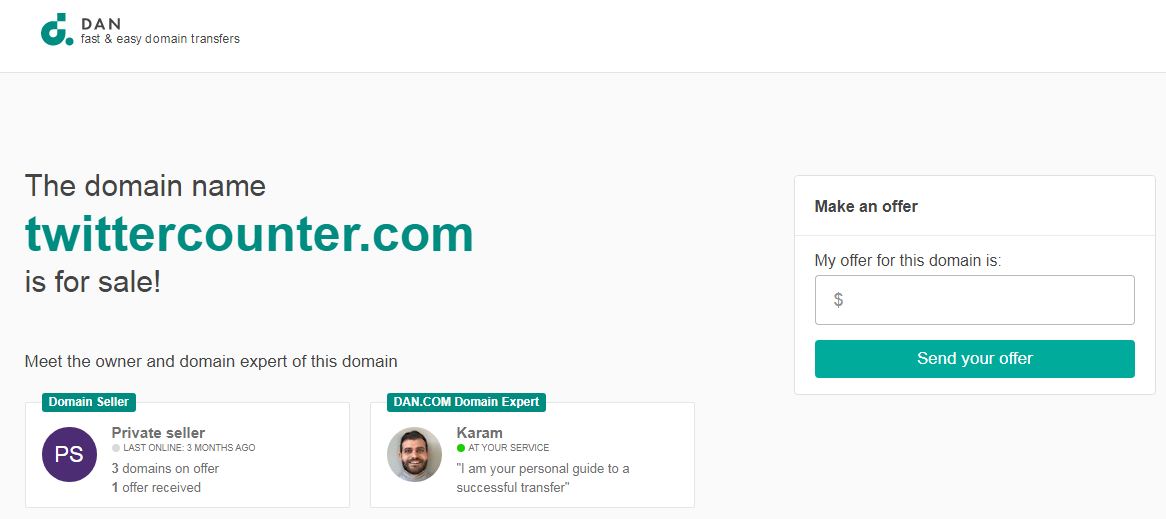 #6 Zoho Social
Zoho Social is a social media monitoring software that schedules and publishes posts and analyzes your social media performance.
It enables you to measure performance and track chats from one dashboard. So you'll receive real-time updates of how people are interacting with your business.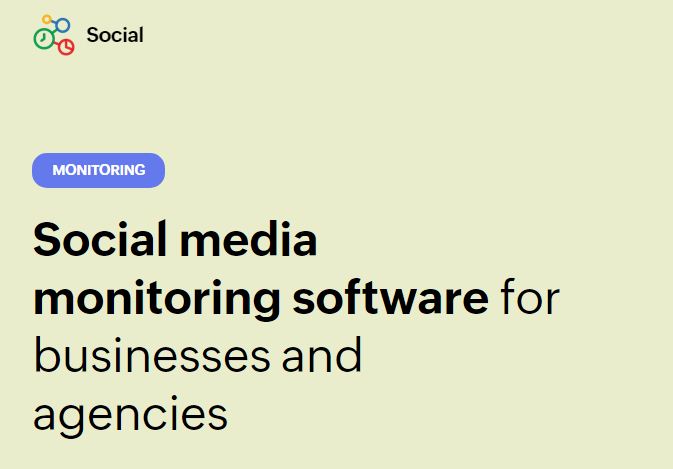 #7 TweetReach
TweetReach is an excellent monitoring tool to observe how many people your tweets reach. It allows you to assess the influence that social media discussions have. Plus, you can recognize your most influential followers, which leads you to the right people. Then, you can target them and get better results.
#8 Brand24
 Brand24 is affordable monitoring that monitors blogs, forums, and other sites for your brand's mentions. It also analyzes your social media reach, interactions, and sentiment. Therefore, you can find out how many people saw mentions for your brand. On the other hand, you can follow up on your brand ambassadors' positive comments and respond to an unsatisfied client before the story gets ahead of you.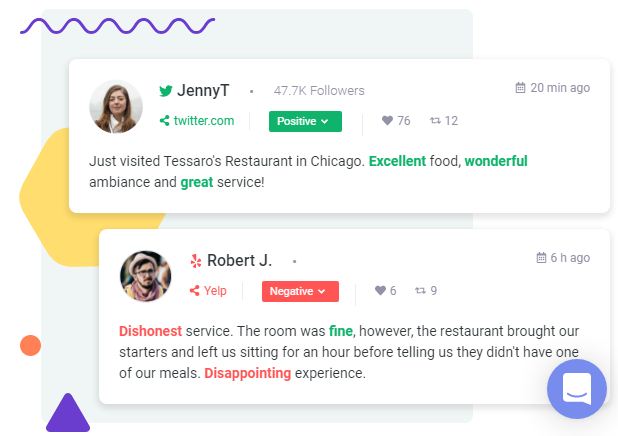 #9 Social Mention 
Social Mention is a free real-time social media search engine for user-generated content on the web. This social media monitoring software allows you to find and assess people's talk about your brand and products on Twitter, YouTube, and blogs.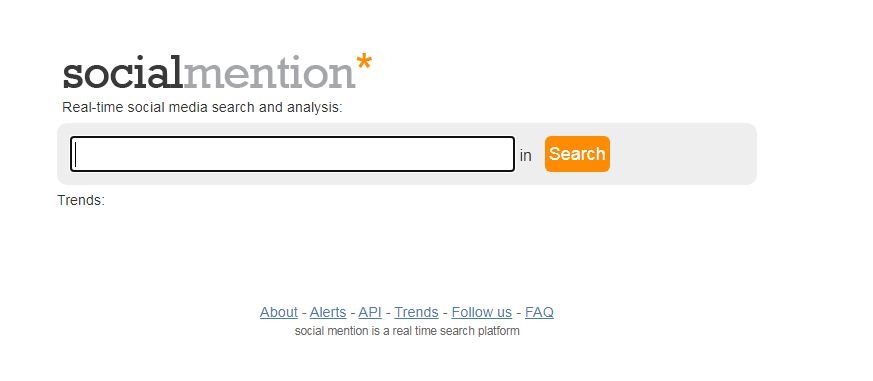 #10 Reddit Search
Reddit search is a social monitoring site with 330 million monthly active users and 14 billion average views per month. 
Reddit Keyword Monitor Pro allows you to monitor websites for relevant keywords and phrases. Therefore, you'll determine who is talking about your brand, business, or competitors.
Summing Up
Now you have great insight on the top social media monitoring and social listening tools and their comparison. They can provide you with various features and fulfill your needs. We hope you could find the one that suits your business. Please, leave us a comment about your experience of practicing them.