What is the Instagram audit? The Instagram audit is more of a strategy for those who are following a serious objective on Instagram. When you run an audit, you analyze your Instagram and take some actions to present it better.
The reason the whole idea of the Instagram audit report should not be underestimated is that it functions as a map road and your goal on Instagram -like every other goal in life- must be measured or you never know whether or not you are on the right track. If you ask me, I'd say you should run an audit for your account at least once a year.
How to run one and where to begin? This is what I want to talk about in this article. By the way, you will read about some of the best Instagram audit free tools so don't go anywhere.
You may like to read;
1. Define Your Objectives On Instagram
Your goal is the foundation of your audit. To set up a strategy, first, you should set your goals and then align your strategy with that goal.
You should note that your objective on Instagram is not your marketing goal necessarily. Your goal out of your marketing is making money and you may use Instagram just to generate awareness.
Most users say I want to get a lot of followers. You might say too. But what do you want all these followers for? What is your ultimate goal? Perhaps lots of followers do not meet your goal at all! Instead, you should be focusing on target customers.
Let me give you an example. Let's imagine you have a B2B (Business To Business) business model and as you know, As you already know, although the ROI of these businesses is high, the customers are a few, so is the audience. So featuring yourself on account of a viner with 40 million followers does not meet your goals here.
2. Define Your KPIs
KPI stands for Key Performance Indicators. What are your KPIs to reach your goal on Instagram?
Here are some examples:
The number of followers

The number clicks on the link in bio

Instagram story engagement

Reach
And more.
Which area should be worked on so that you reach your goal?
3. Come Up With A Voice
Your Instagram account must represent who you are or what you do. You, or your brand, must have a tone and stick to that till the end.
This voice must reflect on everything; username, profile image, bio, captions, posts, stories, highlights, and live streams.
Read; Write engaging Instagram captions
A good example of coherence in content is visible in the account of Catana Comics. You see that everything from profile image, bio, and highlights, to posts and captions, sweetly go together.
Another great example of the unique voice of content is the Instagram account of Osman Osmann. He actually came up with a pose, named it "Follow Me To" and came up with a hashtag for it. No wonder he is the most followed traveler influencer on Instagram!
To learn more about the consistency of voice throughout an Instagram account, read; 50 Creative Instagram Accounts in 10 Categories
4. Work Out Your Goal And Voice Through Every Piece Of Content
Now that you know why you are on Instagram and what tone you should be used to present yourself, check your account to make sure everything on your account revisit your goal and voice.
Start off with your Instagram profile anatomy. Did you use the profile image appropriately? Did you pick an adequate Instagram username? Do you take advantage of Instagram highlight stories? Does Instagram bio meet your goal? 
You may here want to read:
For instance, if your goal on Instagram is to drive traffic from Instagram to a website and you have not added links to your profile, you are not using Instagram to its fullest potential to reach your goal.
Plus make sure your content is aesthetically presentable. Read; Become a Successful Instagram Content Creator in 2021 to learn how.
5. Build A Routine
No strategy would work on Instagram if you are not consistent with the content you release. Depending upon your niche I recommend posting from every day to once a week. And Instagram stories? The more the better, but consistently. You can schedule Instagram posts with an app to stay on the routine you have built. 
6. Check Your Followers
No matter what your goal is on Instagram, you never reach that goal with fake followers. Fake followers do nothing but harm. That is why you should be checking Instagram followers. You should first detect them and then remove them. An account auditor can help you with it.
What Is An Account Auditor?
An account auditor is a tool that lets you know how an Instagram account is doing in terms of followers, followings, the ER it receives, the extent it is active, and more. 
7. Measure Your Hashtags
The deal was to set goals and bringing up a tone. And you were supposed to reflect that on everything you do, hashtags included. Did you come up with at least one branded hashtag that used often by you? Are you using the best Instagram hashtag apps? Have a look at your hashtags under your Instagram posts. Were they relevant to your posts? Are they niche-based, branded-based, location-based, etc?
Read; Finding the Top Instagram Hashtags for Likes
8. Engage With Your Community
Sometimes a good connection equals 6 months of effort on your effort. To build a network, you should be engaging back to your community.
9. Write An Instagram Audit Report
Whether or not you reached your goal on Instagram, you should write an Instagram audit report. Now based on the engagement you receive on each post, you can tell better your audience's interests.
What was working for you and what was not? If you were to start over, what you would do differently?
An Instagram audit report leads you to a new and better IG strategy.
Top Instagram Audit Tools
Now let's read about some Instagram audit free tools.
#1 AiGrow Instagram Audit Tool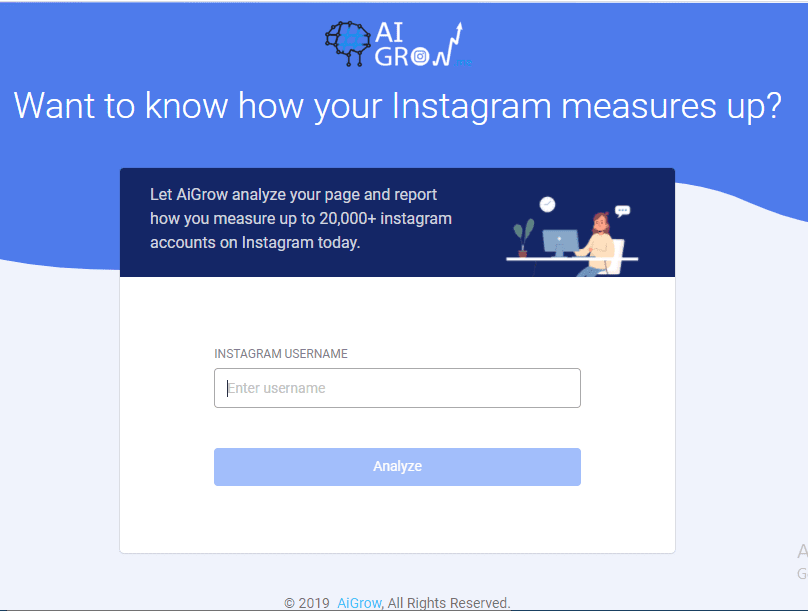 AiGrow is a free and online account auditor that provides you with an Instagram audit report. Using this IG audit tool, you can perfectly analyze your posts, profile, and engagement. To use it, you just have to click here and enter the username you want to check. Then, you'll see a complete analysis of your profile in just 5 steps. Also, when you're done analyzing your account, it offers you some great plans to help you get better results in your next audit. So, click here, use it for free, and also read this article to learn how it exactly works. 
#2 Iconsquare Audit
Iconosqaure, unlike the previous free account auditor, is not that fast to work with. First, you need to connect your Instagram account to Iconosquare and then you can check the account.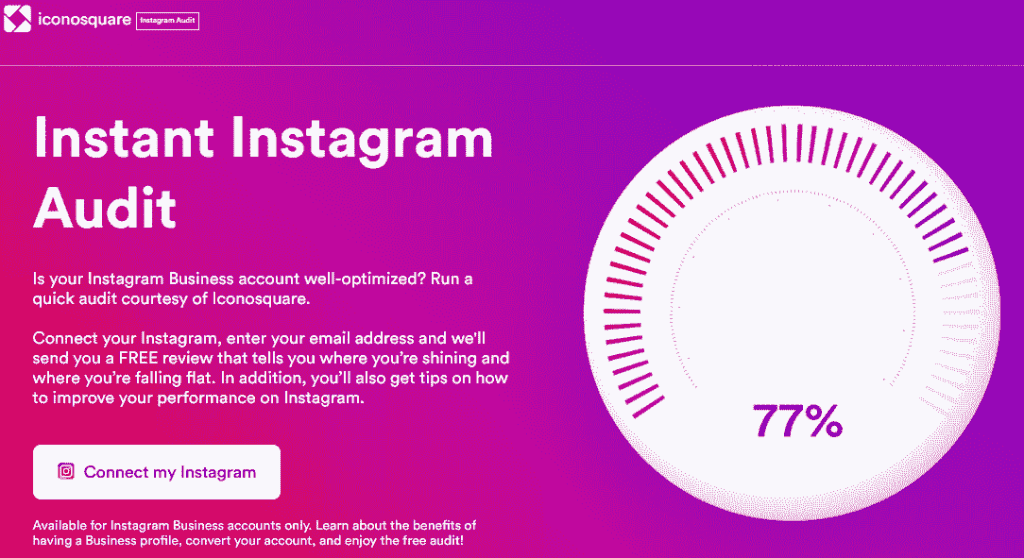 #3 Influencer Marketing Hub
Influencer marketing hub as its name suggests is an Influencer auditor that functions differently from AiGrow. Influencer marketing hub is not as detailed as AiGrow.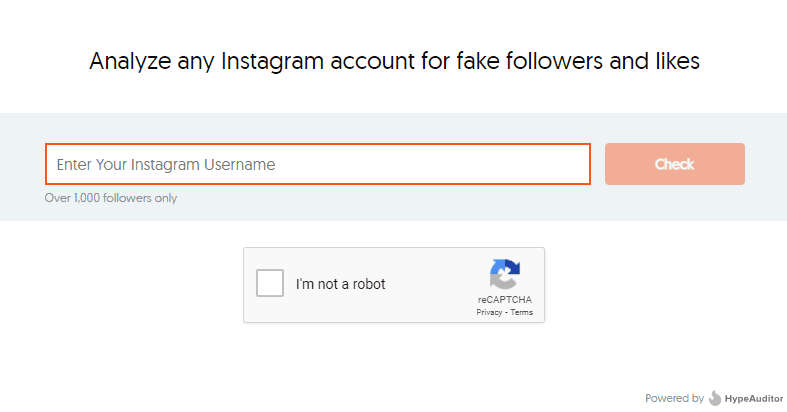 Influencer marketing hub only audits accounts with over 1000 followers.
#4 Famoid Instagram Audit
Famoid as well is a free and online Instagram account auditor. Working with Famoid Instagram Audit is easy. Suffice it to type your Instagram IG username to read about its detail.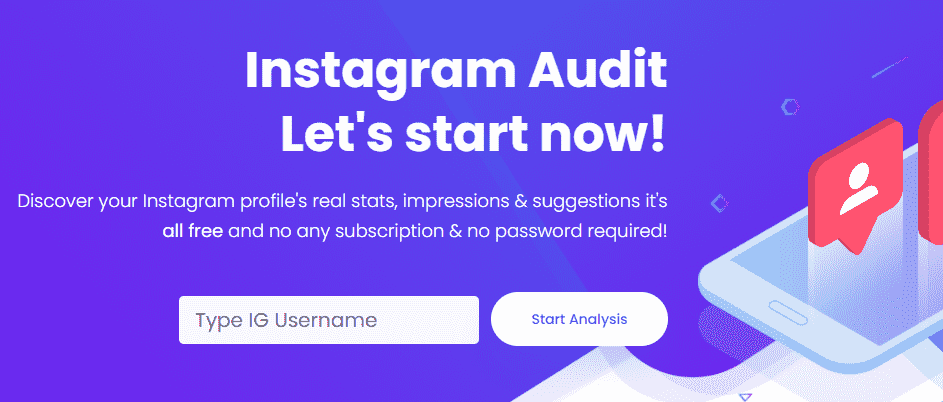 Now let's say you have detected your fake/ghost followers. How do you wanna remove them?
It is easy. You just need to block and then unblock the user. This way, you do not block the user but you just remove them from your account.
Final Thoughts on Instagram Audit
The Instagram audit is the process of analyzing your account and set up a strategy to improve it. There are 9 steps to run it;
Set your goals

Set your KPIs

Come up with a tone

Work out your goal and tone through your content

Build a routine to remain consistent

Check your followers with an account auditor. You can get help from an Instagram audit free tool. AiGrow, Iconosqaure, Influencer marketing hub, and Famoid are the good ones.

Make sure you use relevant hashtags

Build a network with your community

And write an Instagram audit report.