Instagram is no longer just posting what you did on the weekend. It's responsibilities are now so wide that many businesses rely on dedicated social media managers to carry on the daily responsibilities of their Instagram presence.
However, before you go out and hire a full-time social media manager, consider using an Instagram manager instead.
Take a look at the 7 options below to find the best Instagram manager for you:

Of all the Instagram tools mentioned in this article, AiGrow is the most wide-ranging. It is essentially four Instagram tools in one:
Growth engine
Desktop scheduler
Desktop DM inbox
Engagement group platform
AiGrow uses your account to automatically like, follow, unfollow, and comment on real channels with the intention of driving relevant and organic traffic back to your own channel (and ultimately converting that traffic to followers).
This way, instead of buying new followers in bulk who don't necessarily fit your target audience (which is especially important if you are a small business or brand), you're gaining exactly the kind of new follower you want for your channel and you're doing it almost as quickly as you would if you purchased them.

With AiGrow, you can target Instagram users based on:
hashtags they use
competitors they follow
where they're located
custom lists of usernames
whether or not they're public or private
whether or not you have already followed (and then unfollowed) in the past
You also don't have to worry about engaging with irrelevant or risky channels as you have complete control over the types of users you interact with, and at no point will AiGrow perform any action from your Instagram account without your permission.
AiGrow also automatically unfollows any person you follow but who doesn't follow you back within a certain amount of time to keep your follower/following ratio looking natural.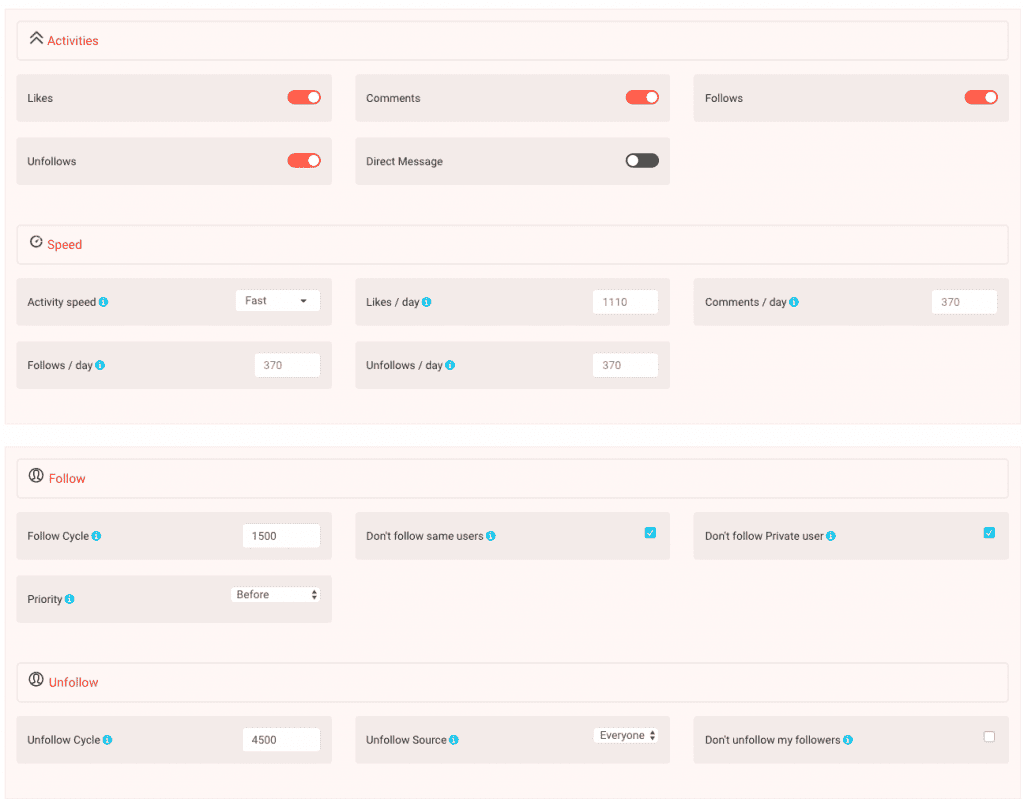 In addition to generating new followers, AiGrow also gives you complete control of your Instagram DM inbox from the comfort of your desktop.