Setting up a business on Instagram is easy; standing out in the competitive crowd still needs substantial effort. Therefore, an Instagram business manager is the handy tool you can draw on to increase engagement rate and raise popularity on Instagram.
With over 1 billion monthly active users, Instagram is where many of your potential customers hang out. Therefore, it is essential to figure out how to use Instagram for business and precisely build a brand on Instagram. Then you can make most of this excellent opportunity and efficiently grow Instagram followers to help your small businesses.
This article will guide you on how to claim an Instagram account.
What Is Instagram Business Manager
Instagram Business Manager is a free feature to manage advertisement accounts, pages, and the people who work on them all in one place. Actually, you can make separate ad accounts for each customer or business you work for, pay for ads with various payment methods, and organize by the purpose for reporting.
You can also give specific access to ad accounts, Pages, and other tasks your business manages and easily monitor who's working on what.
Moreover, you can check your ads' performance across various ad accounts and report the tasks and responsibilities.
How to Claim An Instagram Account
If you consider claiming an Instagram account, you need to add your account to your Instagram Business Manager.
Therefore, go through the following steps:
1. Go to your Business Manager.
2. Tap Business Settings

3. On the left side of the screen, select Instagram Accounts.
4. Choose Add.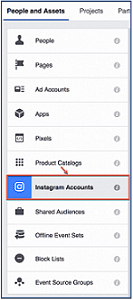 5. Insert your username and password, then tap Confirm.
6. Tick the box beside each ad account, click Save Changes to approve your ad accounts, and use the Instagram Account.
7. In The Next Ad, add the Instagram account to your brand.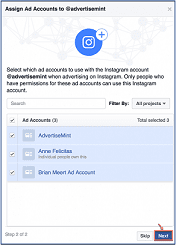 Additionally, if you use the Instagram Business Manager, you can link your business accounts and assign a partner to manage your ads. Then, you can assign a partner in the Instagram Account window. So, click "Assign Advertising Partner" and insert the partner's business ID. 
What if you don't have a business account? Or are you too busy to do all the tasks one by one? In this case, it would be best to use an Instagram Business Management tool to assist you in your mission.
AiGrow: All-in-One Instagram Business Manager Tool
AiGrow is an all-in-one Instagram management tool for Instagrammers to grow their followers organically. Also, this IG-friendly platform can help you interact with the audience, get comments and likes for your posts, and boost your double Instagram engagement.
AiGrow is an Instagram growth service that helps you do all the tasks by an accurate Instagram business manager easier and in a shorter time without having a business account on Instagram.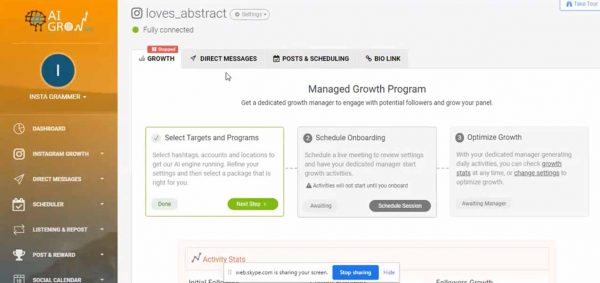 Moreover, with a 7-day free trial, you will add up to 80 accounts on a single dashboard getting 8000 likes, and gain Instagram comments for free from REAL people, no fake followers. 
As a result, you will build your credibility and trust among Instagrammers globally! 
In a nutshell, if you consider how to use Instagram for business, AiGrow is your best answer!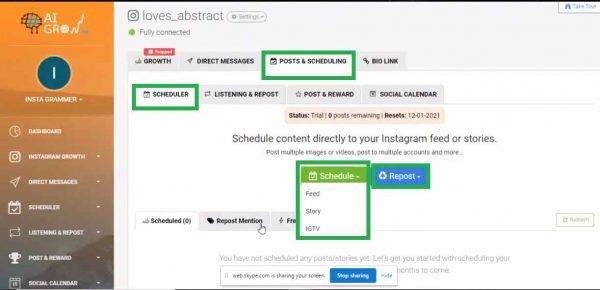 Purchasing a package from AiGrow, you'll get a complete pack of tools and an Instagram account manager who will manually plan your content, find people on Instagram that might follow you, get free Instagram shoutouts on Instagram, and engage with followers in your niche.
Sign up for free and ride on the coat-tails of your free trial!
Likewise, get five days of unlimited growth just for $5 to experiment with all its features and make your Instagram content stand out.
FAQs about Instagram Business Manager
Now you have detailed information about Instagram business managers and how to use Instagram for business. Still, there are some common questions that many people ask.
1. Where is the business manager on Instagram?
To access Business Manager go to Business Settings in the "Settings" from the main menu by clicking the three-lined vertical icon on the page's upper left side.
2. What does an Instagram account manager do?
The Instagram Account Manager grants carefree management of your Instagram account. It'll create a community with your followers, promote your brand, and turn followers into loyal customers.
3. How does Instagram for business work?
Switch your account to an Instagram business account; then, you'll have the option to operate all sorts of ads and drive followers and potential customers to your page. However, using AiGrow, you don't need to change to the business account.
Final Words 
You can use Instagram for business to find and grow your Instagram audience and build your business. For instance, promoting a post is an excellent way to introduce yourself to new people and spread brand awareness. On the other hand, hiring a dominant Instagram management tool will ease your task and make you more visible on Instagram.
---
Stay updated with more amazing content: