Instagram is a wonderful place to connect and communicate with people. Many freelance Instagram marketers start building a brand on Instagram, wishing to appear on explore page and grow their followers. However, suddenly they notice Instagram resetting followers!
If you have been in the same situation, this follower loss may be a disaster for you!
Ariana Grande is one of the most-followed Instagram celebrities who lost almost three million followers overnight. So you are not the only person on the platform facing Instagram removing their followers. Though it is easy for celebrities to regain them, how about the newborn businesses?
I know it seems like a tragedy to lose several followers drastically. But don't worry!
This article will elaborate on the reasons for Instagram resetting followers and provides the best solution. So let's dive in.
Why Is Instagram Resetting Followers?
Instagram removing followers rarely happens because the platform is designed to help you grow followers. Actually, this is the way they make money.
However, there are various reasons your account is inaccessible or Instagram is deleting followers, as below:
1# Instagram Followers Glitch
Many people face Instagram resetting followers and, worse than that, not being able to login to their account.
Indeed, Instagram responded to the complaints with a statement: "We're aware of an issue that is causing a change in account follower numbers for some people right now. We're working to resolve this as quickly as possible." Still, it declined to explain the apparent glitch.
How to Fix:
To resolve and stop the Instagram followers' glitch, you can wait for 24 hours and then send a report to the platform to fix this issue.
2# Instagram Is Resetting Followers for Nudity and Reported Posts
Sometimes, Instagram reset followers to zero because you have posted inappropriate content! So, it is better to watch what you are posting on Instagram and avoid pornography and nudity even in your captions.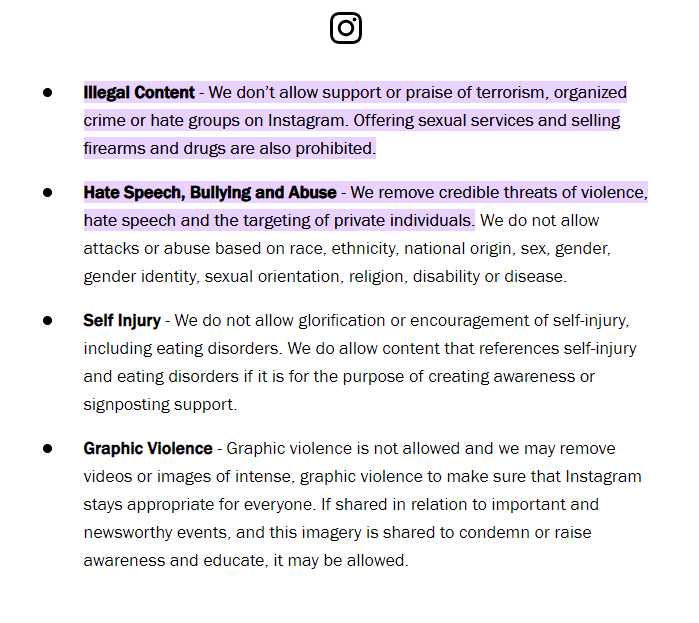 Sometimes, you receive a message stating that you have posted pornographic content, but you think you didn't! However, you notice losing followers and decreasing engagement. And, if there are no apparent reasons as to why you're losing IG followers, someone has probably reported your post as nudity, and the effect is shadowban!
How to Fix:
The best thing to rectify the issue is to do nothing and take a break for a while!
3# Using Repetitive Hashtags
It might seem strange, but Instagram will restrict your account if you use the same hashtags several times. In this case, your account will look spammy, and the algorithm will identify it as a bot.
The new Instagram algorithm scans posts and captions to check the relevance, and it results in getting shadowbanned.
How to Fix:
To avoid looking spammy, you must use various hashtags related to your content. You may think it is not easy to use different hashtags every time you publish a post. You are right, but I have an excellent solution for you!
Hire the best hashtag tool ever. So you can easily search for your niche hashtags and make a hashtag cheatsheet to get instant views. Moreover, your account manager will check if you are using banned hashtags before publishing them.
3# You Have Violated the Community Guidelines
If you have used Instagram bots, you have violated Instagram terms of use. Then, your account is so dead! Instagram is against any automation and third-party apps that violate its terms of conditions.
That is, if you act too fast like a robot and do not consider Instagram's daily limits, you will be banned or, even worse, blocked entirely.
How to Fix:
To resolve this problem, you can schedule your account using a content calendar. Therefore, I recommend you make the most of AiGrow.
AiGrow, a powerful scheduling tool, helps you set your posts' timing in advance. Then, your scheduler will publish your content while you're resting on a beach or too busy having conferences.

4# Instagram Is Resetting Followers Because You Bought Instagram Followers
Instagram is deleting ghost followers that companies who sell followers on the platform have created. Inactive Instagram followers or fake followers are redundant and provide no value for users. That is, if you've noticed a considerable lapse of your Instagram followers, it's probable because Instagram deactivated all bot and ghost accounts.
How to Fix:
The good news is that AiGrow has an Instagram growth tool to support you grow your followers organically and manually. Therefore, you can ditch all the bots and instead utilize the best way to boost your niche's real followers, who can soon be your loyal customers.
If you know your feed looks spammy and you have many redundant followers wondering how to reset your Instagram account, don't worry! AiGrow grants you a feature to quickly and easily remove followers on Instagram.
Undoubtedly, this is the best app to gain 8000 followers on Instagram and get more engaged audiences.
How to Address All Reasons for Instagram Resetting Followers At Once
This article mentioned four main reasons as to why Instagram reset followers. But what if you can't tell why it happened to you? How can you prevent and fix all the issues at once?! We can sum up the answer in one word: AiGrow.
AiGrow is a management and growth service with many practical tools. Let's see how AiGrow can help with Instagram resetting followers:
As mentioned already, to fix the followers' glitch problem, you need to wait for more

Instagram updates

. But if because of the Instagram glitch, you start losing your followers,

AiGrow's organic growth tool

helps you attract your target audience on Instagram and start over.

AiGrow's monitoring and scheduling tool allows you to identify the best hashtags for your content. Therefore, you won't end up using too many irrelevant and repetitive hashtags.

If you've made the mistake of sharing inappropriate content on your IG, it helps you delete all those posts in a matter of seconds.
It enables you to grow organically so you won't fall into the trap of malicious Instagram bots just for the sake of a few more likes and followers.

You will have a dedicated account manager who is fully aware of Instagram guidelines and limitations. So, you won't have to worry about getting shadowbanned by Instagram.

AiGrow's giveaway picker

enables you to host giveaways and conveniently recover from the trouble of Instagram resetting followers.
So sign up on AiGrow right now to get your mind off your Instagram account worries!
FAQ on Instagram Resetting Followers
So far, we've tried to be thorough with our answers so that you could fix your followers' problems. Now, it's time to answer some other common questions.
1- How to reset Instagram followers?
If you haven't come across your answer so far, maybe your question is different! If you want to find out how to reset followers on Instagram, read these two alternatives:
First option: You can manually remove, block, or unfollow accounts on Instagram. To reset your followers, tap on your followers' count and select 'Remove.'
The accounts you remove won't be able to see your posts and stories because they don't follow you. But you will see theirs on your feed because you're still following them.
To reset following on Instagram, go to your profile feed and choose your following count. Then, tap on the 'Following' button next to each username and select 'Unfollow.'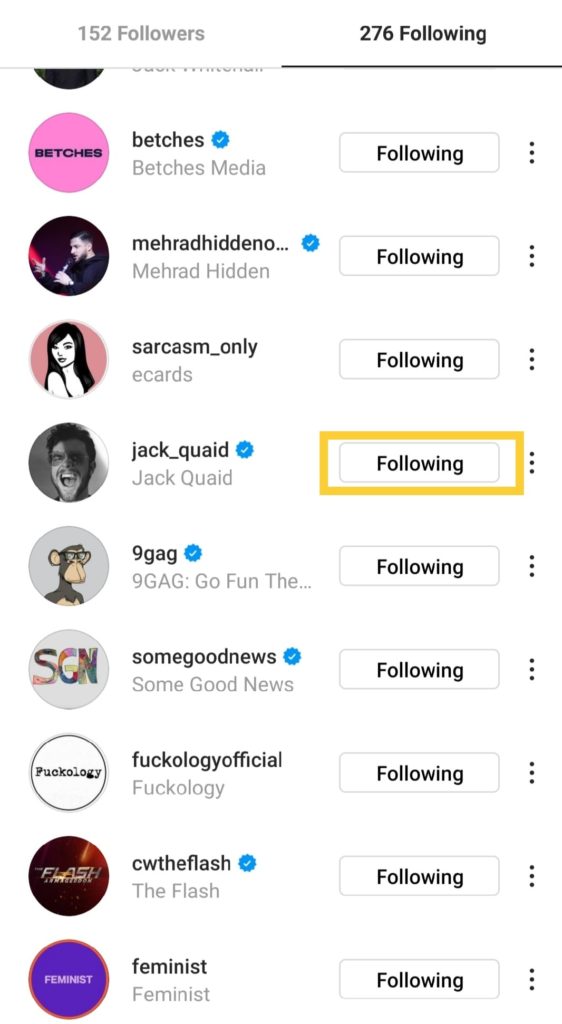 Allow me to warn you, though! Going through this process manually is time-consuming if you have many followers. Plus, if you're not aware of IG follow/unfollow limits, Instagram will ban you!
Second option: Your second alternative is to use AiGrow, which also functions as an Instagram unfollowers' app. Yet AiGrow functions differently since it takes the limits into consideration and puts a human manager in charge of the entire process.
2- How to reset Instagram search?
If your problem is not with your followers but your search history, worry not, friend! We've all been there! Now let's see what in-app setting helps you resolve your problem.
First, open your profile feed and select the three horizontal lines in the top right corner.

From the list, choose 'Settings' then 'Security.'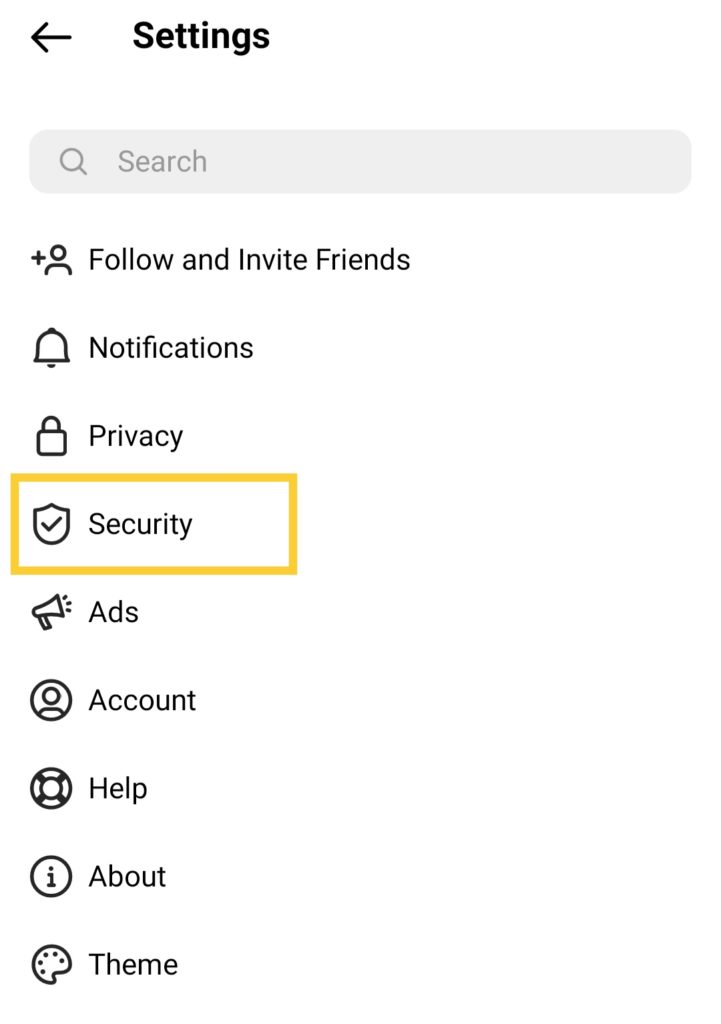 Now, tap on the 'Search History' at the bottom of the list.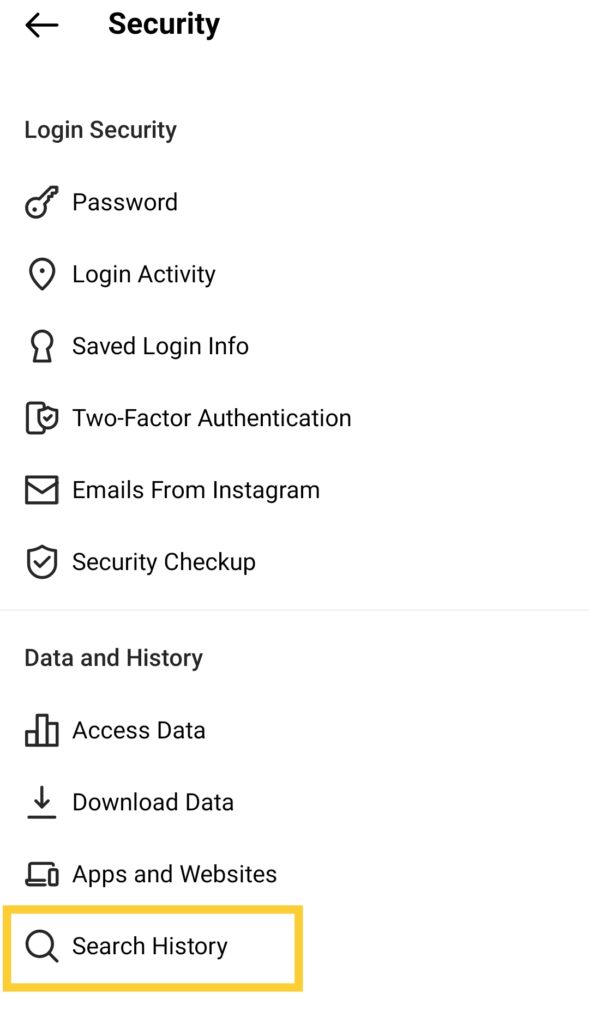 Finally choose 'Clear All' to delete your search history!
Final Thoughts
Instagram resetting followers can result from using the unapproved app, spamming and irrelevant hashtags, or posting provocative content. That is, hiring a potent Instagram management tool like AiGrow will keep you safe from any unwanted situations.