It's been a while since you founded your brand on Instagram, trying to grow followers to help your business. However, you have no idea what's going on in your account. You do not have a clue who your followers are or who is commenting on your posts. That is, you are not sure about your next move on Instagram post strategy. In fact, this is an unpleasant situation because all Instagram marketers must have precise information on their business to make the best decision. Therefore, Instagram tracker tools are the all-important strategy to help you gain knowledge about your account. 
On the other hand, numerous apps claim to be the best in the universe, but actually, they are not! That is, I have collected a list of the best Instagram tracker tools in various kinds to ease your decision-making. 
So, let's dive in.
Best Instagram Tracker Tools You Need to Use
In the following, firstly, I will introduce an all-in-one Instagram tracker tool that you can make the most of. Then, I will break down some other tools that are well-known for their unique feature.
1- AiGrow: An all-in-one Instagram Tracker Tool
If you need a complete package that includes every single feature you demand to track in your account, AiGrow has the solution for it. This app is an all-in-one Instagram management service that you can conveniently rely on. AiGrow will assist you in tracker your followers, comments, likes, and DMs. Moreover, it lets you identify how many new followers you are getting daily.
 Also, you can monitor the exact users you engage with and how you engage with them. Everyone is searching for a block tracker, though using this app, you will know if someone blocked you on Instagram. Indeed, this is the best tracker tool you need to use. 

Besides, AiGrow provides you various features to:
Obtain precise analysis on your account performance

Monitor Your Instagram activity

monitor your follower growth

Schedule your feed 

Boost engagement by sending mass DMs to audiences
The good news is that you can run AiGrow on your mobile and PC and download this app from App Store and Google Play.
Consequently, this is one of the perfect Instagram tracker tools that lets you manage your multiple accounts on a single dashboard. 
The only thing you need to do is sign up for free and make most of your most reliable Instagram tracker ever.
2- InstaFollow: Best Instagram Follower Tracker 
InstaFollow is the best Instagram follower tracker that grants insight, particularly about your followers. It is an Instagram tracker tool available to iOS and Android users.
InstaFollow Features:
Track your new followers and unfollowers

Track your followings who don't follow you back

Track followers who you don't follow back

Follow and unfollow other Instagrammers
Unfortunately, this tracker app is only for smartphones, and you are not able to track followers from your desktop. 
3-
KidsGuard Pro
: Instagram Activity Tracker Tool
KidsGuard Pro for Android and iOS is what parents need to feel safe about their children's social media activity. Indeed, using this app, Instagram marketers can remotely track the activity of their staff.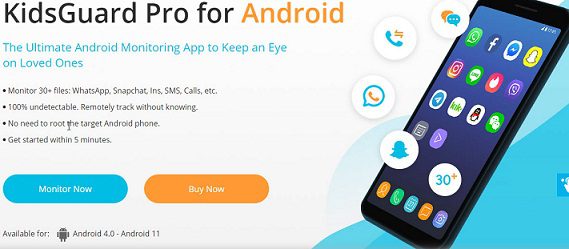 KidsGuard Pro Features:
Reading a chat history.

Monitoring shared multimedia

Checking app activity records

Track likes, comments, and follow requests

Monitor multiple accounts without logging them out
4- FollowMeter for Instagram: Instagram View Tracker Tool
 FollowMeter for Instagram is an Instagram view tracker for iOS that you can download from the App Store. Indeed, its reports tracker lets you access insights into your Instagram account, story views, and post-performance.
FollowMeter for Instagram Feature:
Monitor who views your stories the most.

Check who viewed your stories (For public accounts).

Discover your secret admirers.

Identify who your ghost followers are.

View which posts have the most engagement.
5- Snoopreport: Instagram Like Tracker
Snoopreport is an Instagram like tracker that lets you see 
According to their websites, Snoopreport is a platform to see what someone likes on Instagram without following them. However, this tracking app is illegal to use, and you must pay for it. 
Snoopreport Features:
Acquire business intelligence insights.

Discover trends among a specific audience.

 Reports on the number of likes and follows.

Analyze the audience's favorites to improve the content.
6- Who Stalker: Instagram Block Tracker
Who Stalker is a tool that helps you recognize your unfollowers and stalkers. Moreover, you can detect instantly when someone blocked you on Instagram. Also, this app notifies you about your stalkers, blockers, and unfollowers.

Who Stalker Features:
Notice who has stopped following you

Instantly view who has blocked you

Follower Increase / Decrease Tracker

Sharing Performance Tracking

Discover your secret fans

Follower Analysis
7- UnFollowers for Instagram ‪+‬: Instagram Unfollowers Tracker
If you consider "Who isn't following you back?" or "Who did you forget to follow back?" UnFollowers for Instagram ‪+‬ helps you to find non-followers or lost followers on Instagram. However, you can't unfollow more than ten people in a week. Also, many users complain about too many vulgar ads that appear all the time, and you can't even use the app!

UnFollowers for Instagram ‪+‬ features:
Showing the correct list of un-followers

Easily unfollow accounts that don't follow you back
8- Find My Stalker: Instagram Stalker Tracker
Find My Stalker lets you see who views your Instagram story! If you wonder who checked your Instagram profile and story, this app will help you. Also, it will give you insights into Instagram ghost followers. 
Find My Stalker Features:
Identify who stalked your account

Find out who visits your profile

You can see who shares your photos with InMyStalker

Secret Admirer

Discover and delete unfollowers
9- Brand Mention: Instagram Hashtag Tracker
Brand Mention is a free Hashtag tracker tool to monitor Hashtag performance and hashtag analytics for Instagram, Facebook, Twitter. Identifying top influencers, discovering new target groups, and researching new content ideas are advantages of using this hashtag tracking tool.

Brand Mention Features:
Media monitoring

Brand monitoring

Reputation management

Monitor marketing campaign performance
10- BigBangram: Instagram Comment Tracker
BigBangram is a tool that you won't miss any vital comments or questions. Bigbangram follows, likes, and comments target Instagram accounts based on your specified criteria on your behalf. However, this app is not free, and you must pay for a three-day or a one-month package.
Bigbangram Feature:
View comments

Reply to Comments

Delete comments

View comments history

Mark as Important or resolved

Search for comments and people
Final Thoughts 
The above tools are some of the best Instagram tracker apps that marketers can use to boost efficiency. Nevertheless, among all these apps, I strongly recommend you, AiGrow. It is a multi-tasking Instagram marketing tool that helps you get instant results.