As written in the Status box when you tweet, Twitter is a platform for sharing 'What's happening?' right now. On the flip side, many users do their best to post regularly and get more Twitter followers. So, the amount and speed of data generated since 2006 on Twitter are countless. There may be plenty of reasons you want to dig back into and find old tweets. You may wish to delete embarrassing tweets you regret tweeting or retweet a promo code for great discounts on Black Friday to make money on Twitter. However, if the user you're looking for their content is a frequently-tweeting type, scrolling down through their profile seems nonsense and a waste of time. Additionally, you can only scroll back to 3,200 previous tweets with Twitter. So how could we find old tweets, and what's the solution to this dilemma?  
In this article, we're going to discuss four ways to help you find old tweets.
So let's dive in.
Read more about Twitter: The Best Times to Post on Twitter for Better Engagement
4 Ways to Find Old Tweets 
You are skimming this article as you've been wondering how to look up old tweets and haven't got a clue yet! Right? Therefore, keep reading the rest of it to decode the dilemma. 
#1 Use Twitter Advanced Search
Twitter provides you with this discovery feature to search for old tweets on your own or anyone else's profile. It's pretty comprehensive and easy to use. Furthermore, you can tailor your search results to specific date ranges, keywords, places, and accounts. Just follow the below steps:
Log into your Twitter account and click on 

Twitter's advanced search page

.

Fill in the appropriate subheadings to refine your search result.

Use the pop-up calendar to decide the date range in which you are searching.

Tap the Search button to see the results.
This tool allows you to find one particular tweet from the olden days and several tweets that meet the same criterion. Let's follow the above steps and find the very first tweets of the Twitter CEO, Jack Dorsey.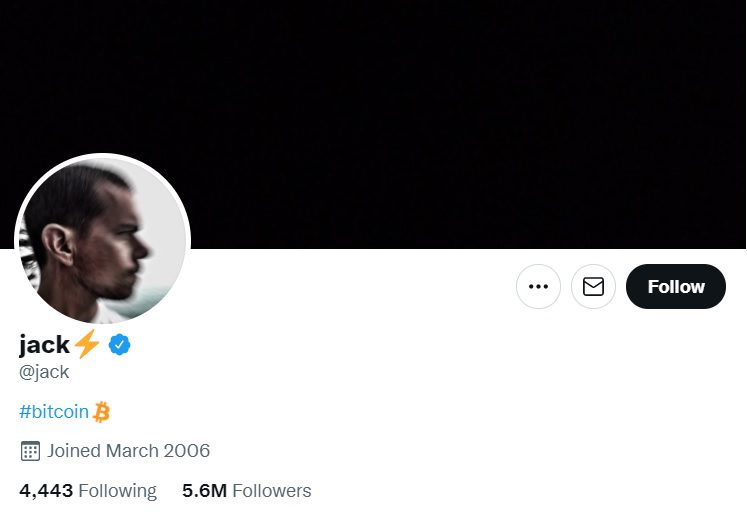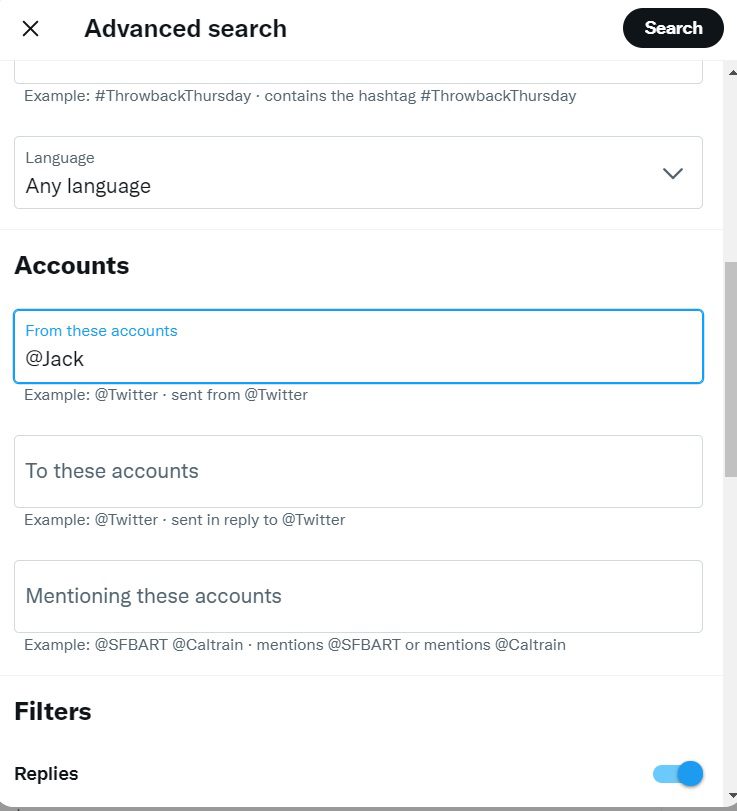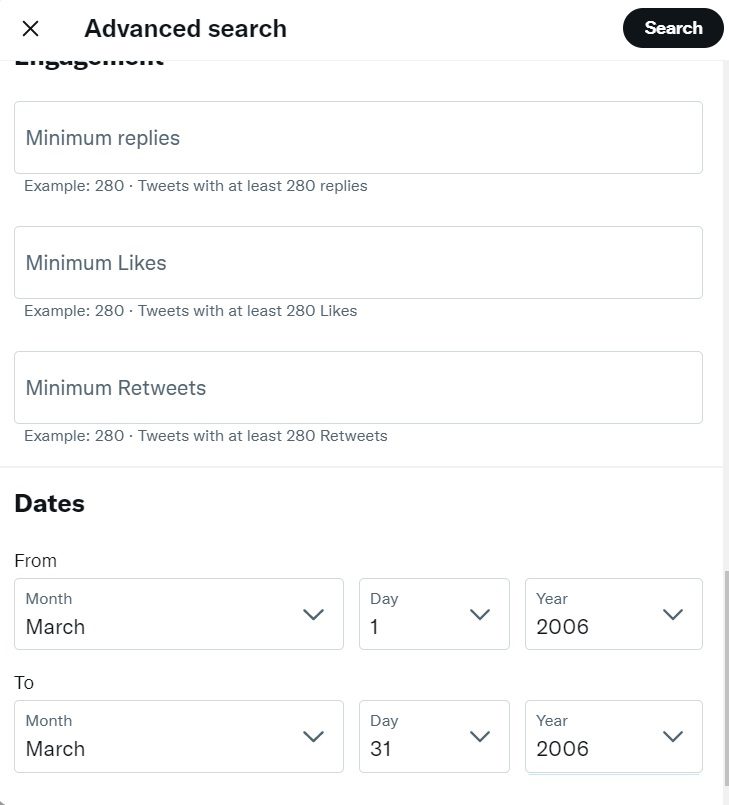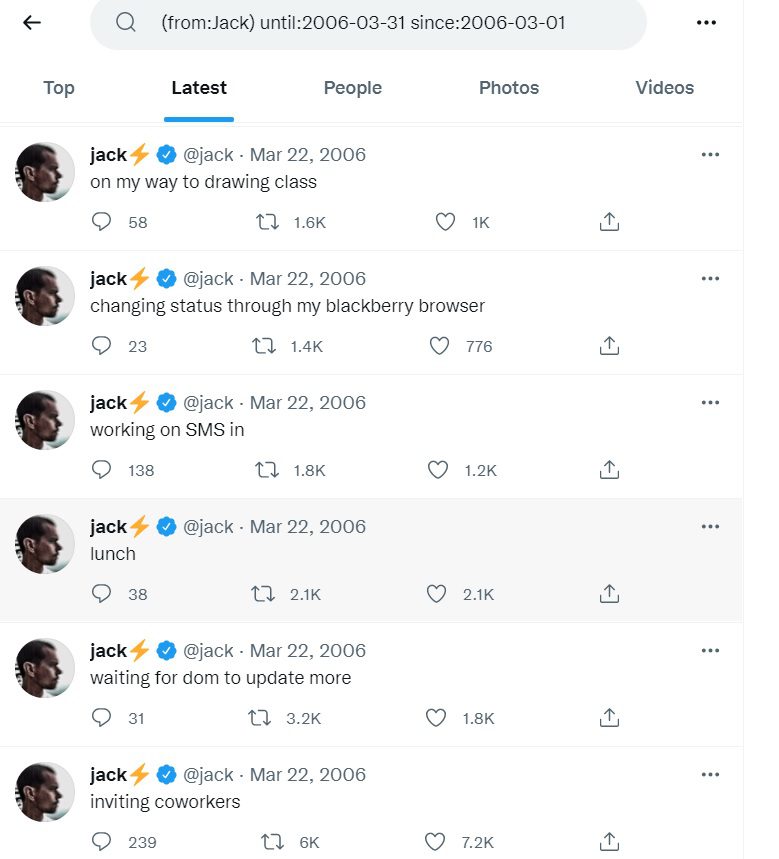 As you can see in the pictures, he joined Twitter in March 2006, the first-ever account on today's massive social networking platform with 206 billion users.
That's also good to know that Jack Dorsey sold his first non-automated tweet as an NFT for $2.9 million. That stated, 'just setting up my Twitter.'
The search results on Twitter are not sorted in chronological order. You can sort the search results in reverse chronological order by clicking the 'Latest' tab and then get a list of every tweet sent between the 'from' and 'until' dates you set.
Read more about Twitter: How to Get More Retweets on Twitter
#2 Use Strings to Perform Twitter Advanced Search
If you haven't achieved what you were looking for, there's no need to go back to the advanced search section and fill in the blanks again and again. As you may have seen while checking the advanced search results, there are strings of text in the form of '(from: username) until: yyyy-mm-dd since: yyyy-mm-dd' inside the search box. How does each search operator work?
When you search for 'from: username' on Twitter, it provides you with a list of all tweets sent by @username. By adding 'OR from: username' after the first username, you can also search for another person's tweets in the same period.

When you search for 'since: yyyy-mm-dd' on Twitter, you'll get a list of all the tweets sent since the mentioned date.

When you search for 'until: yyyy-mm-dd' on Twitter, it grants you a list of tweets sent till the mentioned date.

If you look for a tweet with a specific keyword, you can mention the word before 'from: username' to pinpoint the Tweets with that exact word.
When you combine all the above operators, you get a long string that helps you narrow down the results and hit the target.
Now let's bring our knowledge into action and find out everything Elon Musk Tweeted with the keyword 'Bitcoin' between March 2019 and March 2020.

So, we typed 'bitcoin (from: @elonmusk) until:2020-04-30 since:2019-03-01' in the search box, and it turns out Elon has only tweeted once about bitcoin in this time range.
Read more about Twitter: 100+ Trending Twitter Hashtags [Full List]
#3 Ask Twitter for Your Records to Find Old Tweets 
Now, we're going to identify how to find your old tweets in the Twitter archive. By following the instructions below, Twitter will provide you with a downloadable archive of every tweet you've posted from your handle at once, starting with your first tweet.
Log into your account and go to 'Privacy & Setting.'

Click on 'Download an archive of your data' under the 'Your Account' section.

After re-entering your password, click on 'Request archive.'

Undergo the verification process by clicking on 'Send code' to your email address or as a text to your linked phone number.

Enter the code sent to you.

After verifying your identity, click the 'Request data' button.

A soon as your Twitter archive is ready, Twitter sends you an email and pushes you a notification on the app. It could take days to weeks, depending on how big it is.

You can get the data in two formats:.html or.csv, by clicking the 'Download data' button.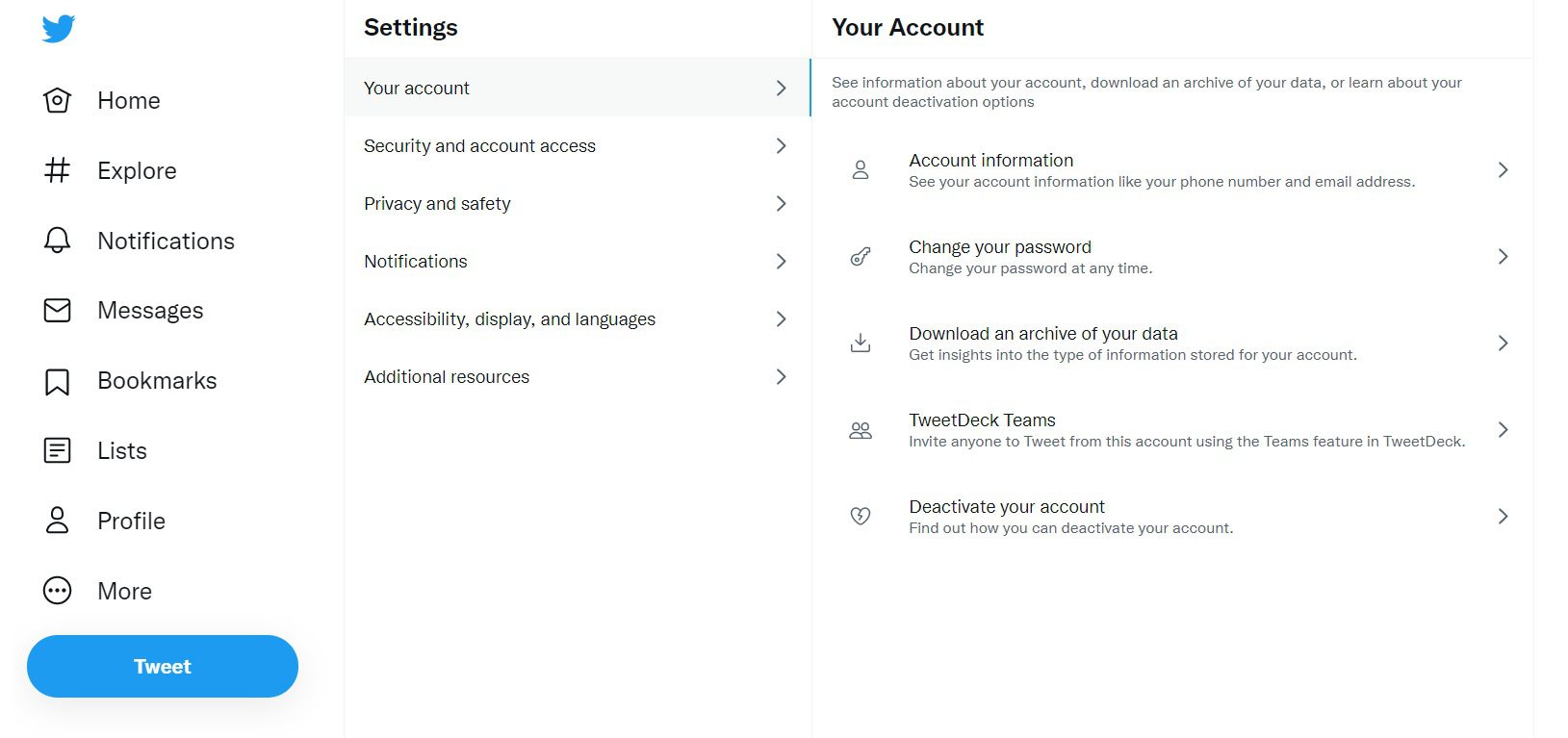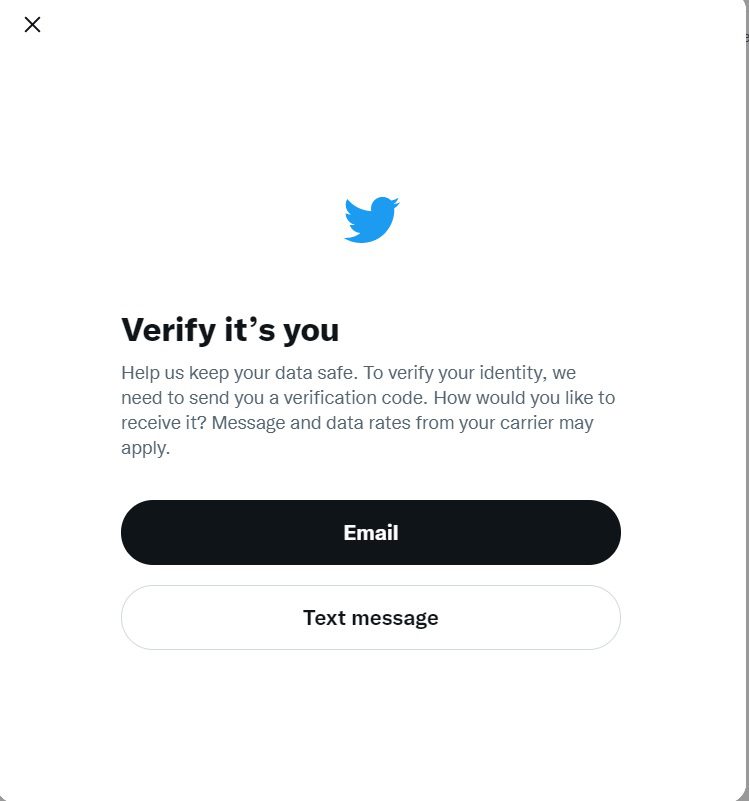 Read more about Twitter: A Detailed Guide to Twitter Limits
#4 Use All my Tweets 
It doesn't have to be this difficult to retrieve all of your previous tweets. There are several third-party websites allowing you to see all of your tweets at once. One of them is All my Tweets. A free platform displays all tweets, likes, followers, and timelines by simply typing in a Twitter account.
Read more about Twitter: 13 Twitter Bio Ideas to Attract More Followers
Conclusion
All the above approaches provide you more or less with a list of old tweets. Using advanced search, you can test out various filter combinations to find the tweet you're looking for. But bear in mind that advance search is not operable on the mobile application, and it only works on the desktop. Strings provide you the same possibilities as advanced search, but they're presented in a way that makes you feel more like a hacker. Twitter records are the exception above that can only provide you with your tweets because of the verification progress needed. Third-party websites are the last but not least approach. They are the only non-Twitter method that can assist you in cutting down on the time you have to wait when using Twitter records.
Read more of our authors: