Clothing and fashion brands are among the most active and rapidly expanding businesses on Instagram today. Using Instagram to derive website traffic is a common marketing strategy these days. People choose their preferred clothes based on the photos a clothing store shares on Instagram, and they make an online purchase immediately. Here in this article, we will tell you the essential tips on how to sell on Instagram if you want to know how selling clothes on Instagram works. 
How to Sell Clothes on Instagram?
Let's quickly look at the best-selling clothes on Instagram tips that some of the industry's best brands have used on Instagram to boost revenue and expand their clothing businesses.
1. Share a Mixture of Content
In addition to the pictures of your clothing items, you should make sure that you share other content as well. The most effective thing you can do is to follow an idea or establish a way of thinking for your brand. For instance, you can be influential to women if you are a women's fashion retailer and encourage self-love for women or any other themes that you like. 
Make use of Instagram's different features such as pictures, stories, IGTVs, Instagram video carousels, etc. to spread your brand's message and to sell your products.
Here is a motivational quote by @endlesslyloveclub: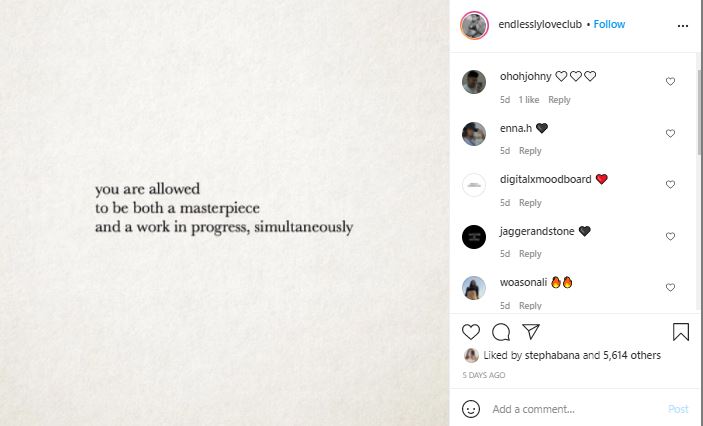 2. Choose a Consistent Theme
Keep your content in alignment with a theme. A theme of color, or a theme of minimalism, can significantly help your brand to be a special one.
Instead of using all of Instagram's tools, take a more straightforward approach. The color and style of the material also represent the feeling of minimalism and simplicity. Don't just use Instagram's features for the sake of using them. Instead, choose the ones that best reflect your company and your goods.
Look at how @jacquemus maintains a consistent theme of color: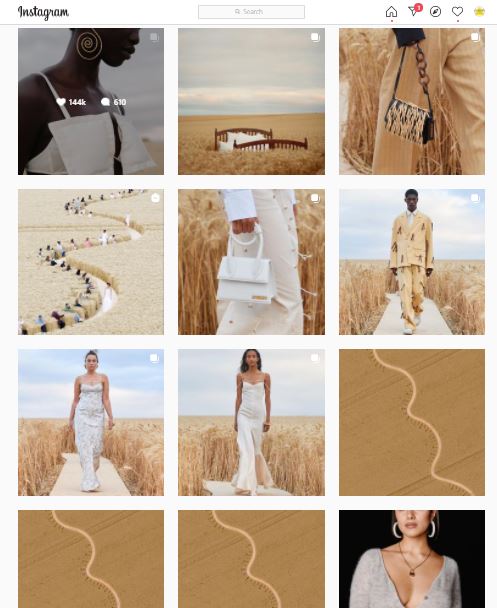 Read More: Make an Amazing Instagrid with These 9 Layouts and 3 Tools 
3. Share User-Generated Content
Cater to a diverse range of customers from all over the world, each with their own distinct lifestyles. Create a user-generated content campaign to honor this diversity by encouraging audience members to share photos and videos of your products.
Remember to share the UGC as posts or stories. Doing so will grow your brand image remarkably and make it easier to trust you from your audience's point of view. 
Running a UGC campaign and don't want to miss a single mention? Here's how to find all your mentions: 
 4. Collaborate with Influencers
Finding channels on Instagram to generate more leads for your cloth selling a business is a smart move. Because there is always a huge audience who do not even know your account. Therefore, using other accounts and collaborating with influencers brings you a lot of interested followers who are most likely to convert into customers. 
Regarding your budget, you can choose a micro or macro influencer in the clothing and fashion industry or anything related to that. For instance, @revolve is going live with a fitness influencer who is wearing their products: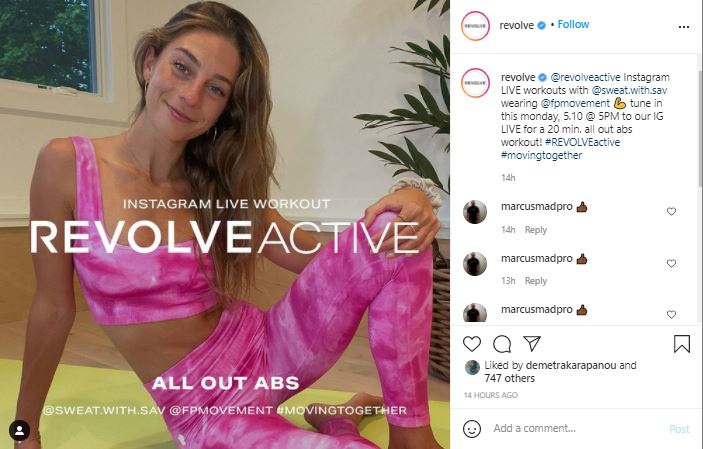 5. Share Outfits and Matching Items
Showcase several items in a single post as an interesting work outfit, sports outfit, party outfit, etc. As a result, your cloth selling business on Instagram will have more cross-selling opportunities because its audience will feel compelled to "complete the outfit" after they purchase a piece of it.
If you have the eligibility requirements to have Instagram Shoppable, promote complementary pieces in a single Shoppable post to show your fans how much more you have to sell.
Here is an example of sharing matching items by @h&m: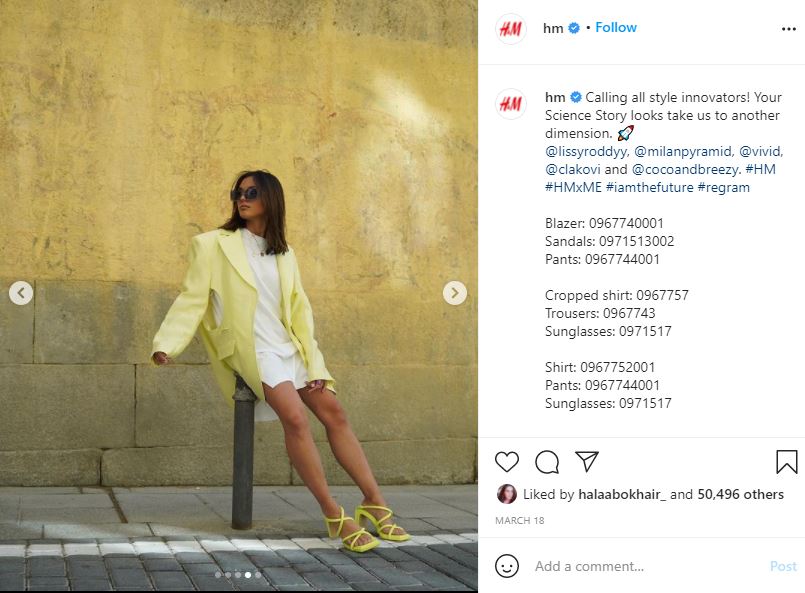 6. Promote Seasonal or Annual Sales to Sell Clothes on Instagram
Instagram stories are best for informing your followers about discounts, offers, and seasonal or annual sales. Be consistent in promoting your sales and keep your message short and attractive. 
You can also share stories about your seasonal fashion and save your stories as Highlights. Doing so allows your followers to see your story after the normal 24-hour duration that your stories can stay up there above your followers feed. Moreover, keep in mind to choose a thematic cover photo for all your story highlights to give aesthetic beauty to your Instagram profile. 
7. Selling Clothes on Instagram by Using Relevant Hashtags
Using relevant hashtags has the potential to increase your brand recognition significantly. Anyone looking for the hashtags "#mensshoes", "#mensstyle", "womensshoes", "womensstyle", etc. on Instagram is likely to come across a variety of your items.
Many that are interested in purchasing the products would have no trouble doing so.
Don't overlook the value of hashtags in captions, as they will help you find and engage new viewers all over the world.
Also Read: The Best Way to Search Multiple Hashtags on Instagram
8. Use Call-to-Action Phrases in Your Captions or Stories
If you have an Instagram Shoppable, you should prompt your followers to buy your clothing items on the Instagram app itself though you know that it is obvious.
If you cannot have an Instagram Shoppable, you should still add call-to-action (CTA) phrases to your captions and tell them how they can buy your items. You can, for instance, say "click on the link in bio", "check out the link in bio", "or simply "link in bio" if you have the link of your online shop in your Instagram bio.
As you might know, Instagram does not allow you to add more than one link to your Instagram bio. Therefore, you have to think of a solution if you have more than one link. If you ask us, we would say that using Instagram tools is a great option. AiGrow allows you to add a link in bio which has several links inside. So, if your followers tap on the link, they will see your website link, blog link, social media links, etc. 
If you do not have a website, you can say "DM for order", "Send a DM to buy", "DM us before it is sold out!", etc. to instruct your followers on how they can order the items you have just posted. 
Remember that there are always some newcomers to your account who do not know how the ordering process works. So, you are responsible to provide enough information for your new followers. Here is how @mango tells its followers to find its latest men's clothing: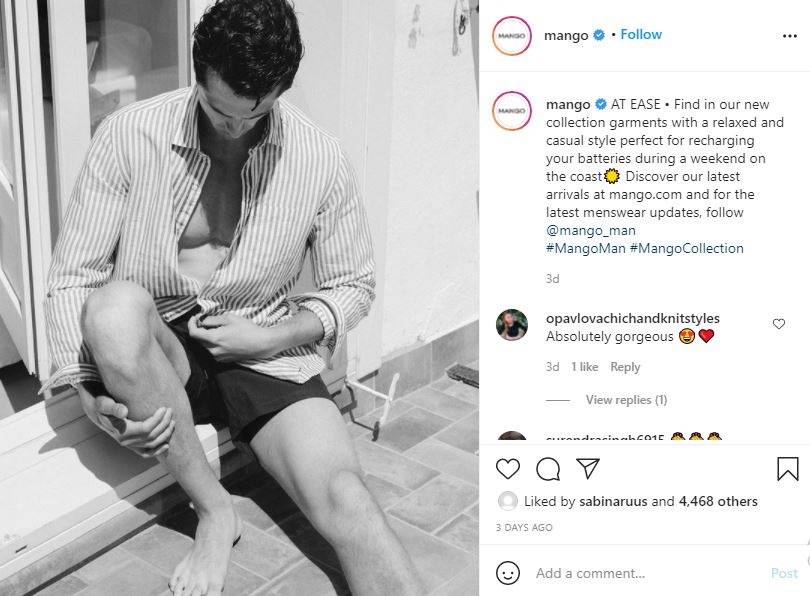 9. Grow Your Followers Organically
All marketers and sellers are looking forward to more customers and more sales. If you want to have more conversions on Instagram, you should grow your followers. Without having enough followers, the above tips can barely be effective in your conversion rate. One thing you should be very careful about is that growing your followers only for the sake of growing them will not work. 
Using an Instagram growth service like AiGrow allows you to grow your followers with real users who have close affinities with your products. Sign up for free for AiGrow and grow your followers with the niche-related followers that this tool provides you with. Choose the best growth plan for your Instagram cloth selling account based on your budget: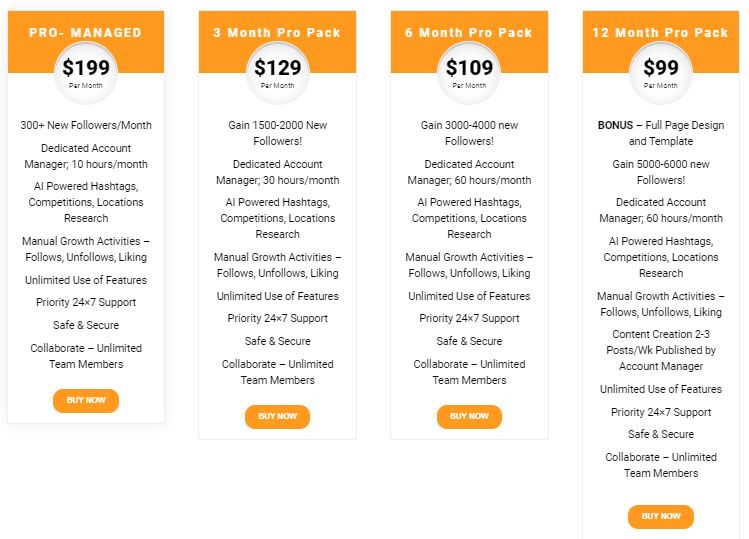 Growing your followers is not the only thing that AiGrow can help you with. Here are other features of this amazing tool:
Create all-in-one links to share on your Instagram bio

Link to other social media accounts using their widgets

Let people contact you from within the bio page

Give people coupon codes to use
Final Words on Selling Clothes on Instagram
Selling clothes on Instagram is easy but requires knowledge and persistence. You should be patient to build up your perfect Instagram profile anatomy and promote your products using the tips above. It may take some time for your Instagram page to find the position it deserves. Make sure to use the growth services such as AiGrow to accelerate the process and get to the results sooner. Wish you the best of luck!