Most of us have tried uploading a wrong post on Instagram at least once in our digital lives. One day you can't post on Instagram and get to fix it. Another day you wish to down Instagram to prevent uploading a scandalous post! Here, a tiny mistake may cost us a fortune. The problem is that it happens suddenly! So you have only a few seconds to decide what to do and how to cancel an Instagram upload. 
Unfortunately, there is no canceling option on Instagram as it immediately uploads your post. Unless you are so lucky at that exact moment of your life and your internet connection goes down, or you face an Instagram glitch. In this article, I'll share some tips to help you cancel Instagram upload instantly.
Is It Possible
 to Cancel Instagram Upload
Do you wonder if it is possible to cancel Instagram uploads? It actually depends on your Internet speed and how fast you can act. However, people can't stop the unwanted sending of their posts in many cases, especially when posting live photos to Instagram.
Just keep in mind that it doesn't matter if you want to cancel a photo, video, or IGTV upload. For all types of posts, you need to be fast and furious. 
How to Cancel Instagram Upload
If you have prepared a post and pressed the "Share" button but suddenly decide to cancel the Instagram upload, immediately go through the following tips. 
#1 Put Your Phone on Airplane Mode 
The best and fastest way to discard sharing your post is to turn the mobile data or Wi-Fi off and close the app. Also, you can put it on Airplane mode.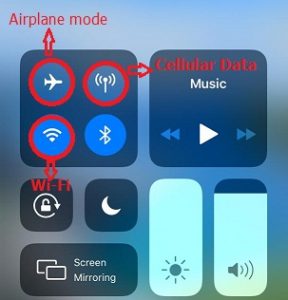 In this case, the upload would be stopped, and if you open the app again, you'll face a red circle around your profile picture, which after tapping on it, you'll see a red band under the story. 

Just tap on the three dots, and you can "Discard Post" there. Now, you are safe, and you can turn your mobile internet on again.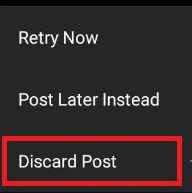 #2 Restart Your Phone to Cancel Instagram Upload
If you want to make sure your feed is not going to be published and cancel the Instagram upload, restart your phone. Therefore, switch off your internet connection and then restart your mobile phone. 
#3 Clear App Storage
Android devices let apps run in the background, so Instagram might end up finishing the upload by the time you tap on "clear cache." So I recommend, after turning off the Wi-Fi and restarting your phone, another way to skip posting your disgraceful feed is to clear your Instagram cache memory. So if you consider how to cancel Instagram upload:
On iPhone
Select "General" in the setting.

Then, tap "iPhone Storage."

Choose "Instagram..

To clear the Instagram cache, tap on the "Offload App."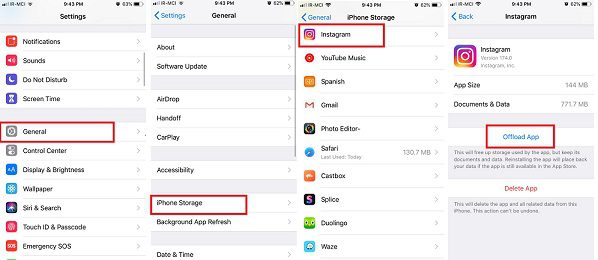 On Android
Tap on the "Apps" option in the setting.

Click on the "Instagram" app among the other apps.

Select "Clear Cache"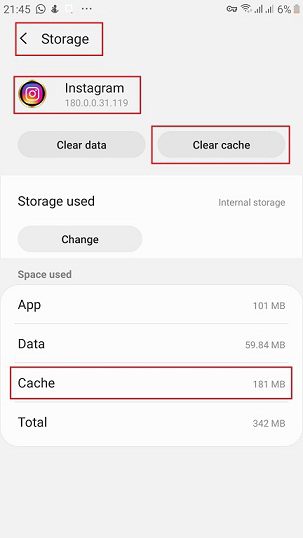 #4 Force Stop App (for Android)
There is an extra option for Android users to cancel the Instagram upload. In this method, you may not need to turn off Wi-Fi. So all you have to do is:
Close Instagram app

Go to the settings app on your android phone

In settings, click the "Apps" tab and look for the Instagram app

Now, force stop the app

Wait for few seconds and open the app

Done!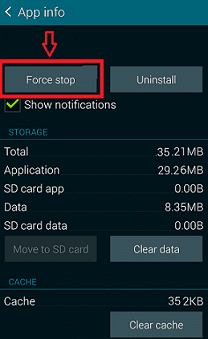 As you notice, none of the above methods guarantee the cancellation of Instagram upload. I tried all the above ways! Still, some of my Instagram uploads didn't get canceled. Primarily, the process would be swift if you use 5G internet. So there is not time even to move your finger. That is, using the official IG app, you may not be able to cancel uploads. However, I'll reveal a unique method to keep you safe from any sudden mistakes on Instagram. Use AiSchedul and schedule your posts to be able to cancel them anytime.
Schedule Your Posts in Advance and Cancel Instagram Upload Anytime
If you wonder how to cancel an Instagram upload, I suggest you download AiSchedul for free to prevent any shameful mistake instead. Most importantly, for celebrities or popular influencers, it probably won't be just a slight error. It may harm their reputation for good!
Aischedul is the best free Instagram scheduler app that lets you schedule your posts and publish them at the right time. 
This app is a full package of Instagram management tools that allow users to manage multiple Instagram accounts concurrently. Therefore, it is not only a scheduler, but here I'll go for its scheduling feature to help you stay safe from making huge mistakes. 
Schedule Your Posts via AiSchedul
Now, to schedule your posts and stories from AiSchedule on your phone or desktop, you only need to: 
then, add your Instagram accounts.

Tap on "Manage Account"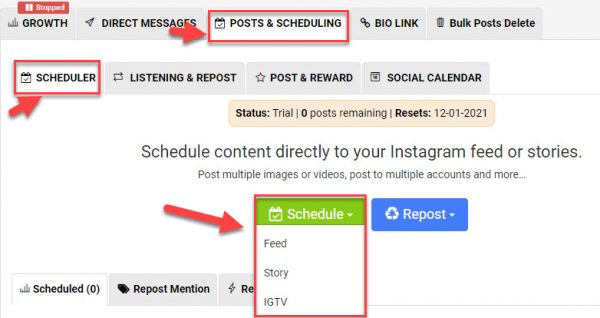 To schedule your post or story, choose the "POSTS & SCHEDULING" and "SCHEDULER" tabs and upload your photos.

Pick the video, image, or Live Photo from your file drives.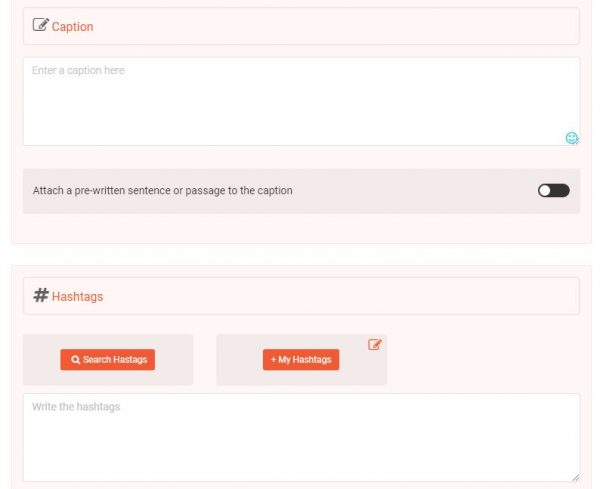 Write a caption for your post.

Then, search and add multiple hashtags as your first comment.

Tap on "Post Now" or pick a time and select "Post in Future."

Now, Publish your post.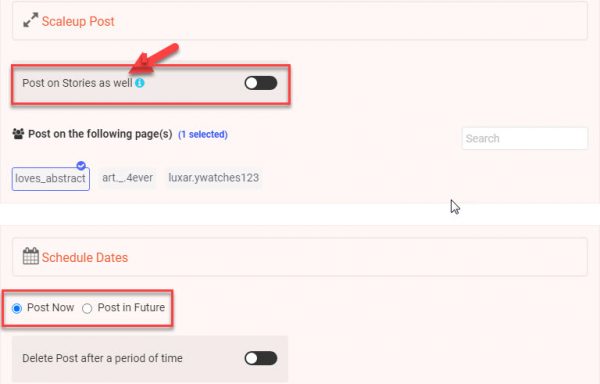 Indeed, you can save multiple hashtags you search and apply them in your posts automatically. So you don't need to search and type your hashtags anytime you want to post. 
Moreover, this app lets you organize Instagram saved posts and collections on your desktop.
This is the best way you can publish your posts on Instagram. So if you noticed any mistake or goof in your feed, you can go to your scheduler and cancel your Instagram upload. In this case, you don't need to rush on how to cancel Instagram upload every time you make a mistake.
You can easily download AiSchedul from the App Store and Google Play for your mobile and computer.
Final Thoughts
If you are a busy marketer as I am and your job matters to you so much, posting a wrong feed on Instagram may break and lose your face. That is, I strongly recommend you AiSchedul to avoid making goofs and disrepute.