Instagram stories are both used for business and personal purposes. There are many creative ways to use Instagram stories depending on your purpose. According to Statista, there have been 500 million daily active Instagram Stories users worldwide in 2019. It's plain and simple – if you are a business on Instagram, you should be using Instagram Stories for business. Instagram Stories help to drive more customer engagement, improve interaction with potential customers, and show the progress and performance of your brand.
Why Should You Use Instagram Stories for Your Business Account?
Business accounts should use Instagram features and find ways to grow their accounts organically. Using these features and ways helps them grow their engagement. The more the leads to your account, the higher your sales will be. Therefore, it is important to use Instagram stories as an opportunity to grow your account.
How to Manage Posting Instagram Stories?
Are there many tasks that you should handle on your Instagram business account? Well, that cannot justify not posting Instagram stories. One easy way for Instagram marketers is to use Instagram scheduling apps. Aischedul is a powerful Instagram marketing tool that provides many services such as managing multiple Instagram accounts, reposting without watermark, searching for multiple hashtags, finding hashtags for events that are organized in its Social Calendar, adding a Bio Link, etc.
One other practical service that AiSchedul provides is the scheduling option. This feature can assist you in the Instagram story posting. So, you can devote more time to other aspects such as creating content for your marketing strategies.
Using an Instagram scheduling program has three advantages:
You can focus on other priorities instead of worrying about posting a story at a specific time of the day.

Your followers will know when to expect you up there on their feeds each day. 

Your story viewers would notice your order and they will respect your care for them. So, they will stay engaged. 
This one-minute video instructs you on how to use the scheduling feature of AiSchedul both for posts and stories:
What Are the Creative Ways to Use Instagram Stories for Business?
Here you will read about the creative ways in detail. Remember to use as many ways as you can because each of them can play an important role in the increase of your story views. Take a quick look at the infographic first before reading in details: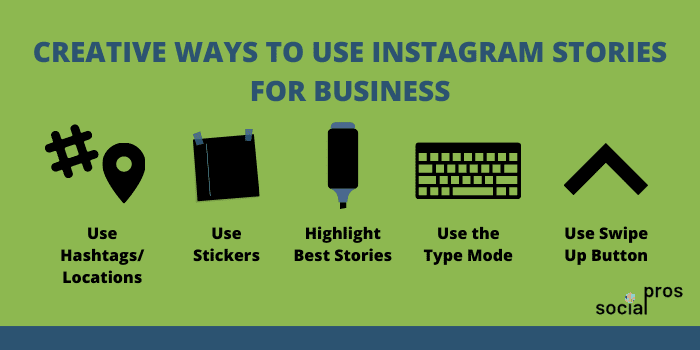 #1: Use Hashtags/Locations
Using features like hashtag and location on Instagram stories can expose it to a wider group of audience. So, when users search for a particular hashtag or location, your story has a high chance to be shown to them.
Regarding the Instagram limitation for adding only 10 hashtags per story, you should choose your hashtags strategically. Using popular hashtags with more than a million times usage or unpopular hashtags with less than a hundred times usage can negatively affect your efforts for finding accurate hashtags. It has the danger of either burying your story to the many upcoming contents or marginalizing your story because no one searches for the unpopular hashtags. As a result, you should choose the hashtags that have a more logical number of usage. 
The location feature works awesome for some niche like travel or food. You can determine a group of audience for your stories using the location feature. Users in different locations can search for other locations for traveling purposes or other reasons and your story finds the opportunity to receive views. 
This is how Airbnb has used location feature: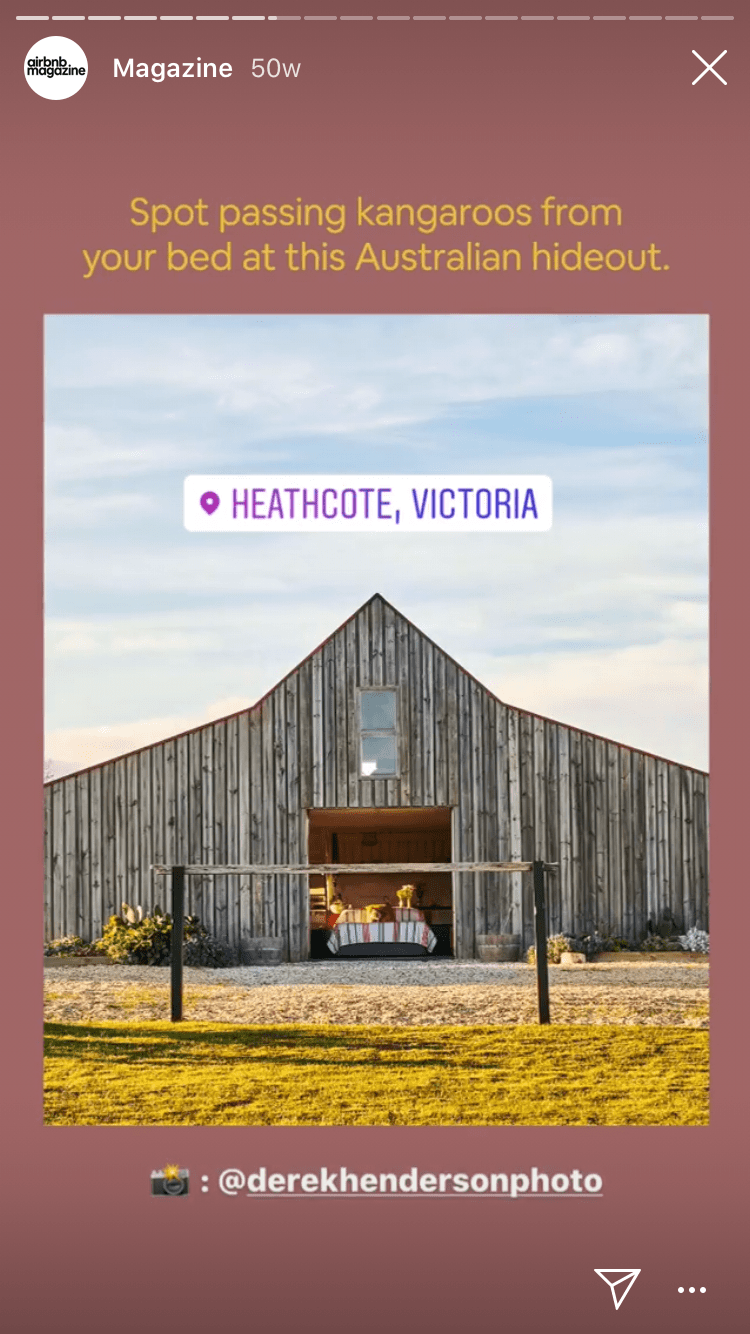 #2: Use Stickers
Visual elements are always attractive to people of different age groups. So, using these elements such as creative stickers on Instagram stories can remarkably grow the engagement of your account. Stickers on Instagram encompass a number of exciting elements such as polls, emoji sliders, quiz stickers, question stickers, and countdown stickers. The creative use of these stickers involves your followers to share their ideas or have some entertaining moments. As a result, the Instagram algorithm automatically boosts your story. So, you will enjoy a higher engagement with your followers. 
Here is a poll sticker used by Walmart: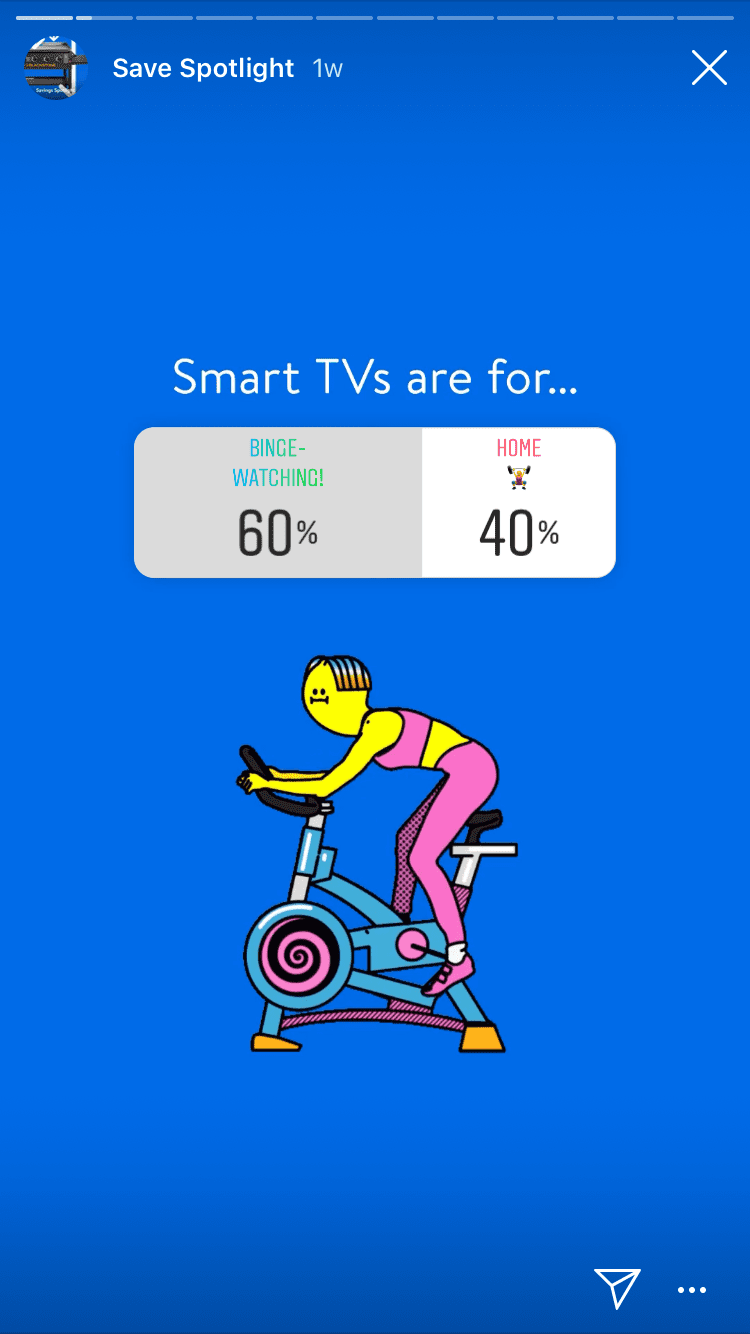 Airbnb also has used a quiz sticker: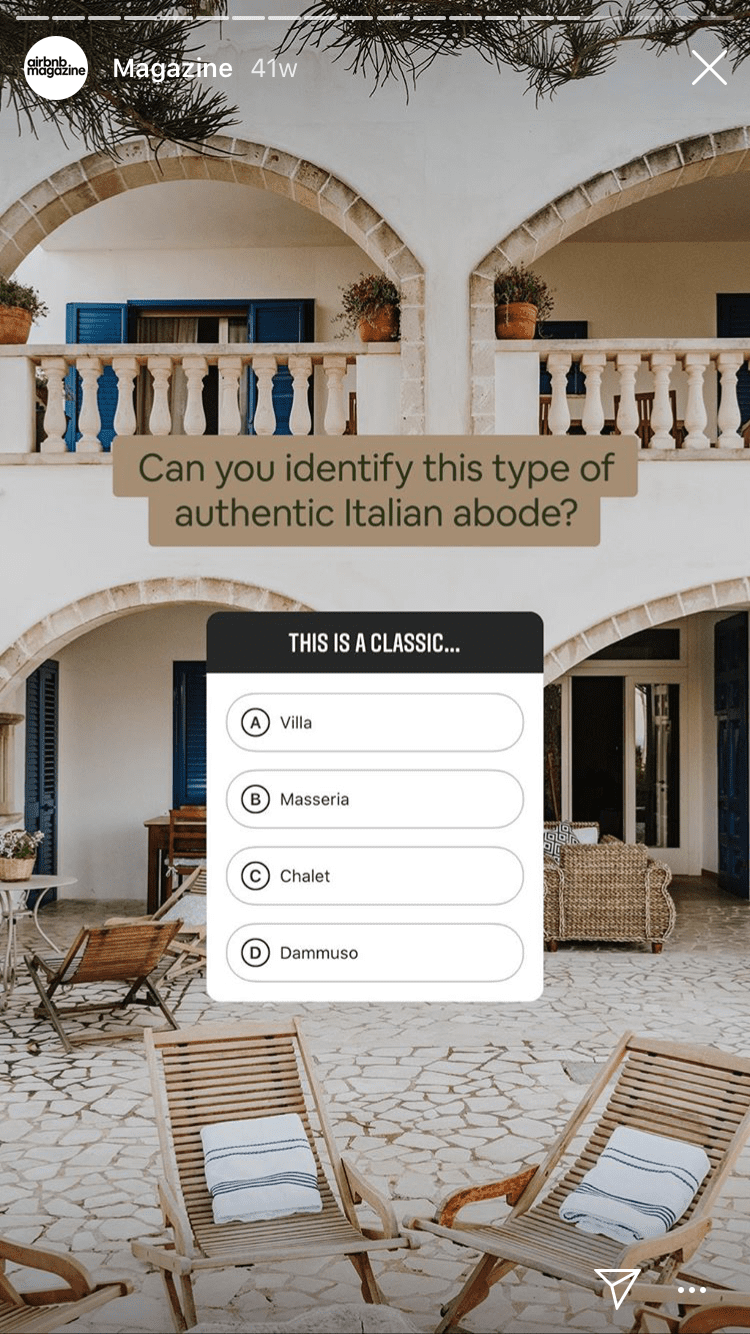 Here is an example of question sticker by Amazon: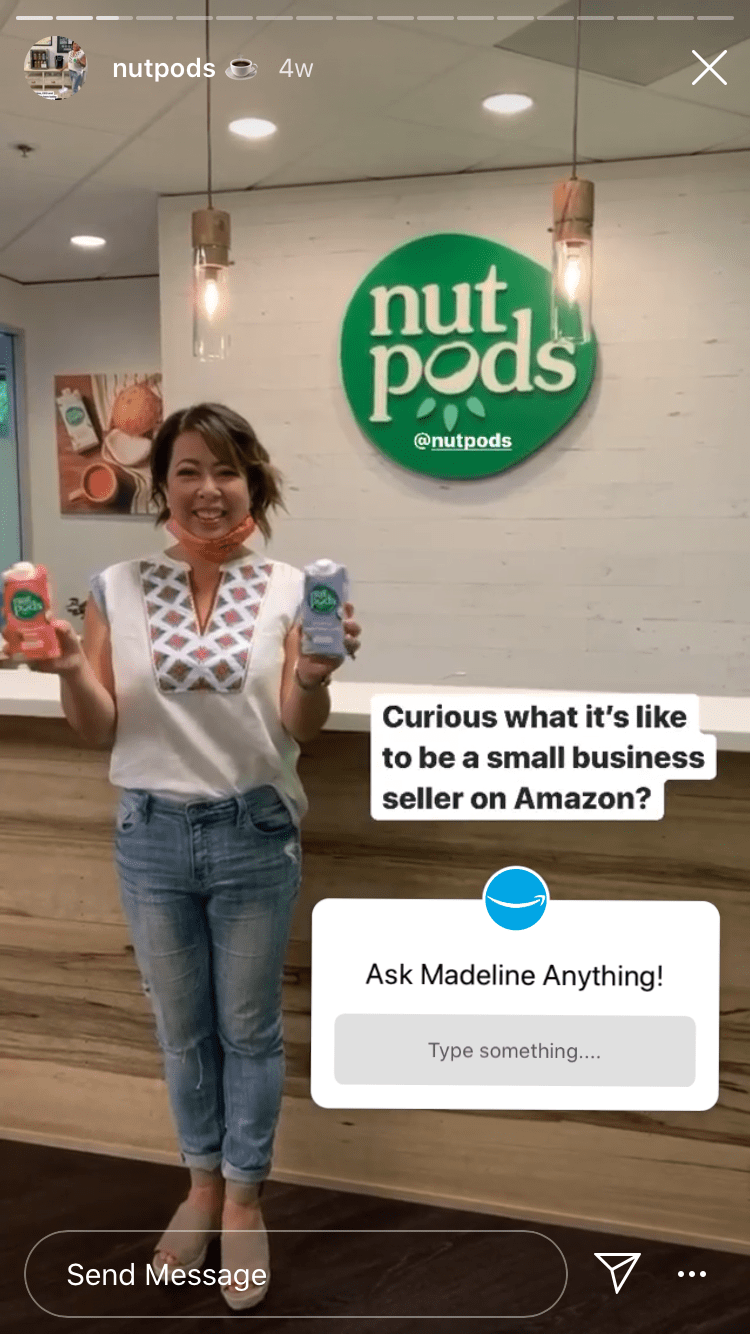 Check out another poll sticker example by Benefitcosmetics: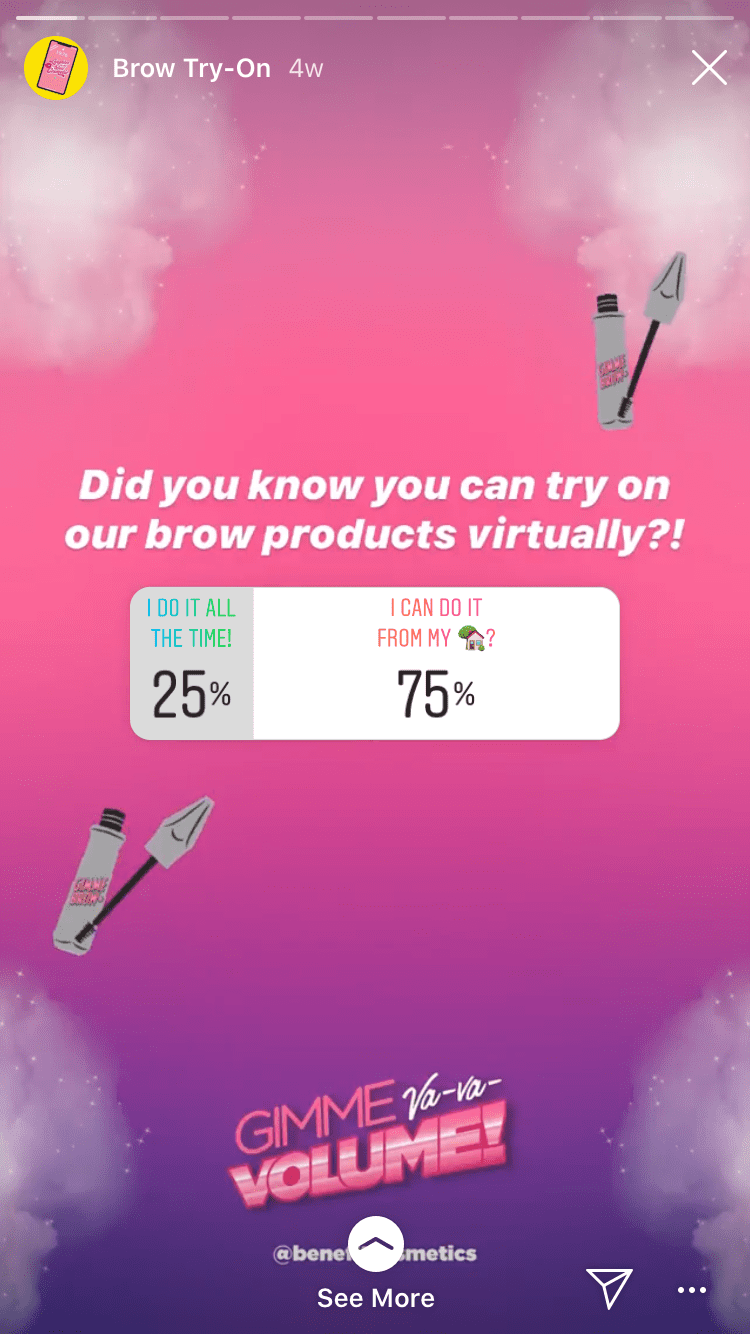 Here is a very creative example of quiz sticker by Lushcosmetics: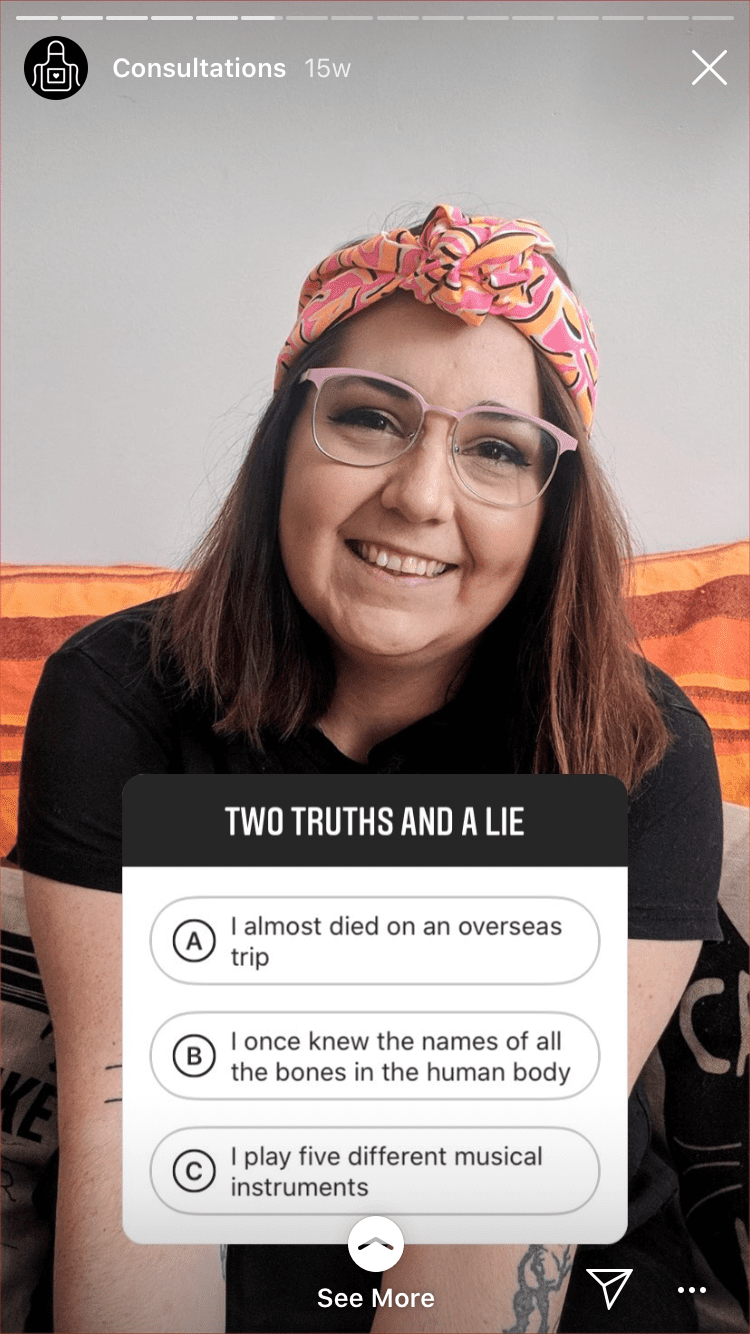 Here is a poll sticker but in the form of a quiz used by Lushcosmetics: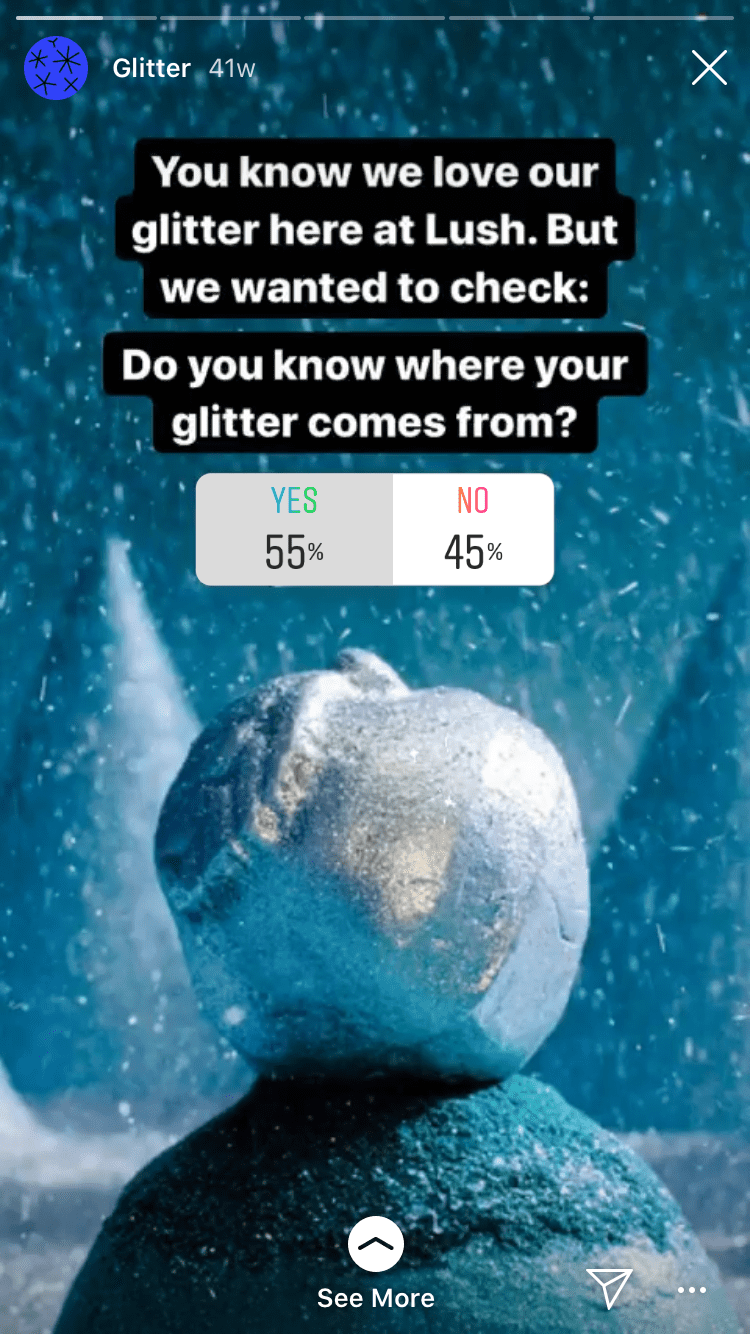 And a question sticker in the form of poll by Mango: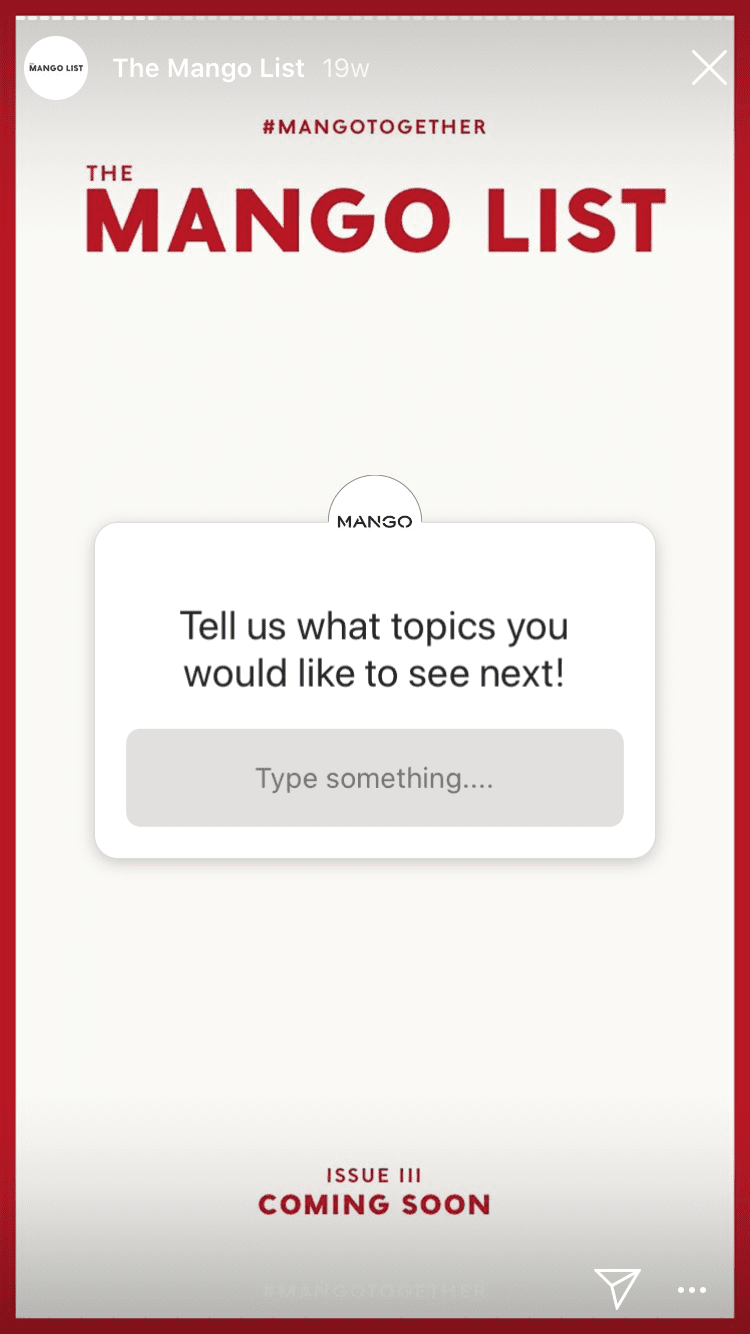 #3: Highlight Best Stories
Before the launch of Instagram story Highlights, you could only show your story to your followers for 24 hours. Now, you can save your best stories as highlights and keep them for as long as you want. Choosing eye-catching designs for your highlight covers together with a short and smart title can make them still receive views. 
Look at how Sephora has beautified its Highlight section: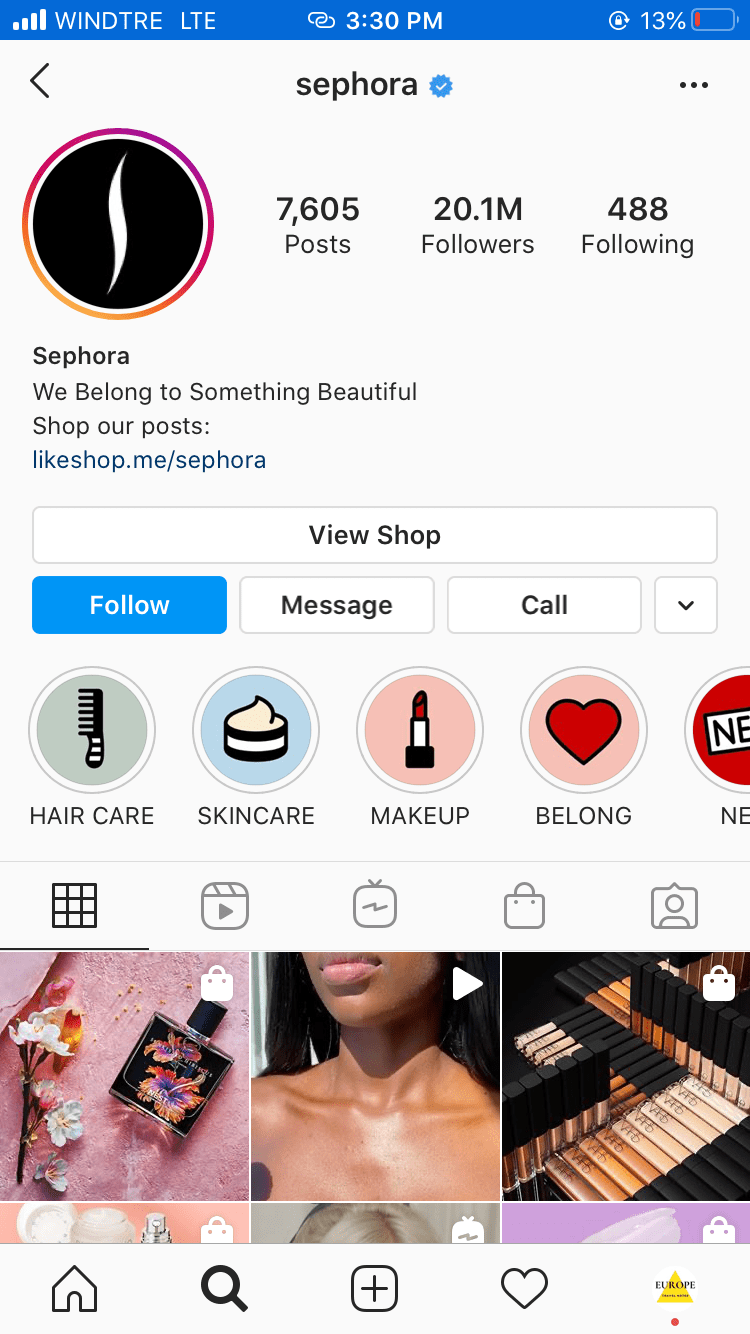 #4: Use the Type Mode
Not all stories should be graphical and visual. Sometimes you have to share a piece of informative or entertaining text. Here the font and size matter as they should be intriguing enough to attract attention. To get your followers to read your textual content on your Instagram story, you should improve its readability by using the Type Mode feature. Make your stories follower-friendly and use as much creativity in the text as possible. 
Here are two examples by Lushcosmetics: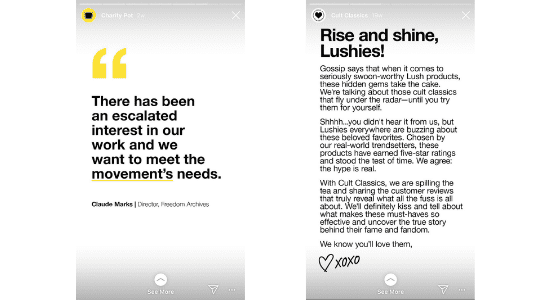 #5: Use Swipe Up Button
Using Swipe Up or See More button can bring more leads to your link if used creatively and smart. Swipe Up feature lets you add a link to your website to give more information to your followers, add a link to your taxi receipt service, show more products to them, or sell services and products. So, if your story is creative, it can both grow your engagement and bring more traffic to your website.
However, it seems that Instagram does not allow accounts with less than 10.000 followers to access Swipe Up feature. But there is always a way if you really want to do something, right?! There are of course ways to use Swipe Up feature even with less than 10K followers.
Here is a Swipe Up feature used by Wetnwilditalia: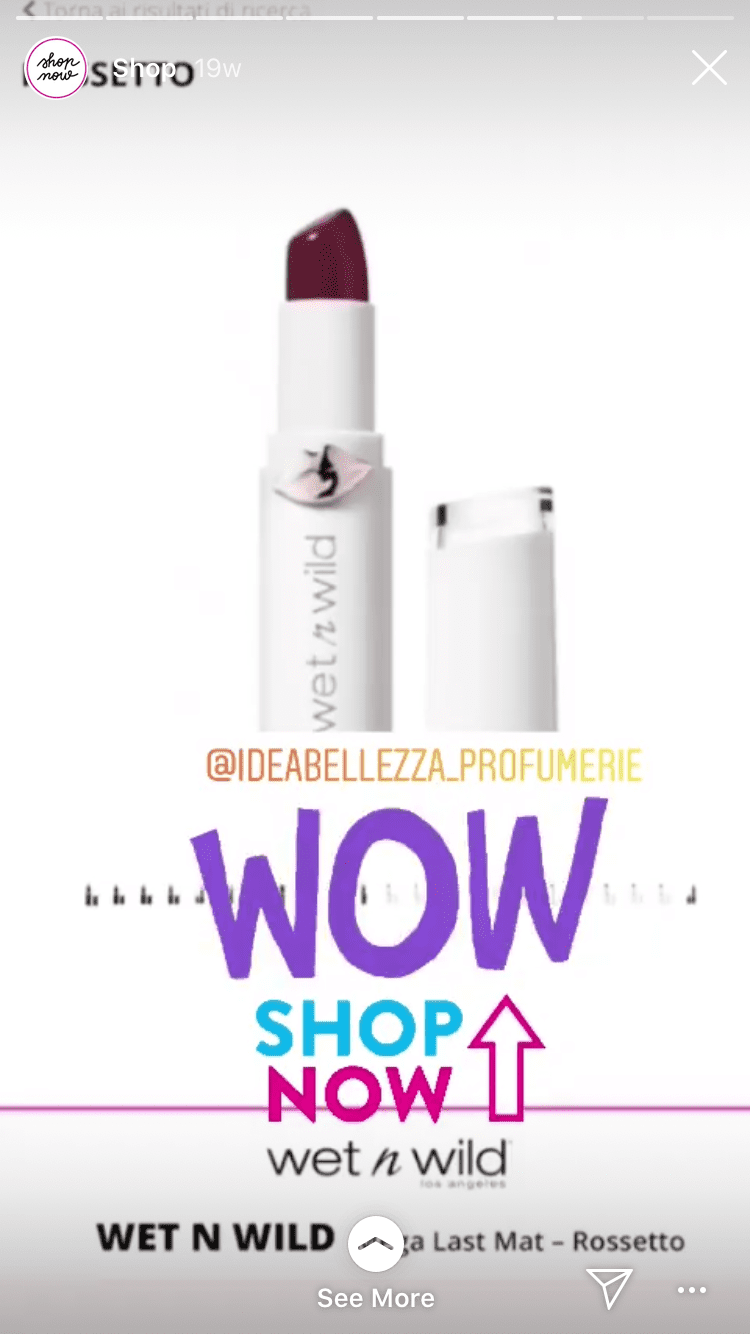 Conclusion
Taken as a whole, Instagram features are exciting enough to encourage your creativity. Searching through the stories of other businesses or brands gives you a lot of ideas on how to post creative stories using Instagram features. Good luck!