Are you curious to know how long can Instagram reels be? Join us in this blog as we delve into the captivating realm of short-form video content, uncovering valuable insights and secrets to crafting viral Reels.
Instagram started its mission as a simple social media channel in 2010 and has evolved into one of the most powerful and unparalleled social media platforms in the world. It has attracted a huge number of users and is predicted to attract even more.
While this platform has experienced several updates since its beginning, one of the most creative and popular updates has been Instagram Reels. Starting in 2020, Instagram Reels were mainly influenced by TikTok's sudden success with short-form video content. Since then, they have been completely revolutionary for Instagram users in creating video content more smoothly and easily.
Like any video content, the length of Instagram Reels is highly significant for increasing engagement rate. It is necessary to know how long can Instagram Reels content be to take full advantage of the potential and capacity of this platform. Whether you're a casual user or an aspiring content creator, this article will provide you with invaluable insights, including a definitive answer to the burning question: "How long can Instagram Reels be?" Let's dive in and unlock the possibilities!
Instagram Reels Length Limit
To completely become familiar with Instagram Reels, one of the initial queries you must answer is: how long can Instagram Reels be?
Concerning Instagram Reel's duration, this platform has seen several changes over the past years. When Instagram Reels started in 2020, they were just as short as up to 15 seconds.
Several months later, it become 30 seconds, and in August 2021, it increased to 60 seconds following the community request. Now, it seems that Instagram is responding to the social media community again as Instagram Reels can be as long as 90 seconds.
In the announcement that was published to increase the duration of Instagram Reels to 90 seconds, Instagram also informed its users of some other innovative updates such as the incorporation of polls, quizzes, and emoji sliders in Instagram Reels.
The new Instagram Reels update means that you can easily determine the length of your Instagram Reels. There are some steps that you can follow to set your Instagram Reels size easily. You can determine how long can Instagram Reels be. Just keep reading to learn more.
Read More: How To Get Paid For Reels On Instagram
How to Set Up the Duration of Your Reels?
You must know how to set the duration of your Instagram Reels. It is as important as knowing how long can Instagram Reels be, how to create Reels on Instagram, and when to post them to get maximum engagement from them. Whether you want to make a 15, 30, 60, or 90-second Instagram Reel, the steps to follow are very simple.
Open the Instagram app. In the top-right part of the screen, you'll notice the + button.
Press the Reel button from the drop-down menu which is noticeable. This will take you to the Reel creation part.
On the left side of your device, you will see a timer section with the number 15 on it.
When you press it, a pop-up window will come into sight with four of the same icon, but the numbers are different: 15, 30, 60, and 90.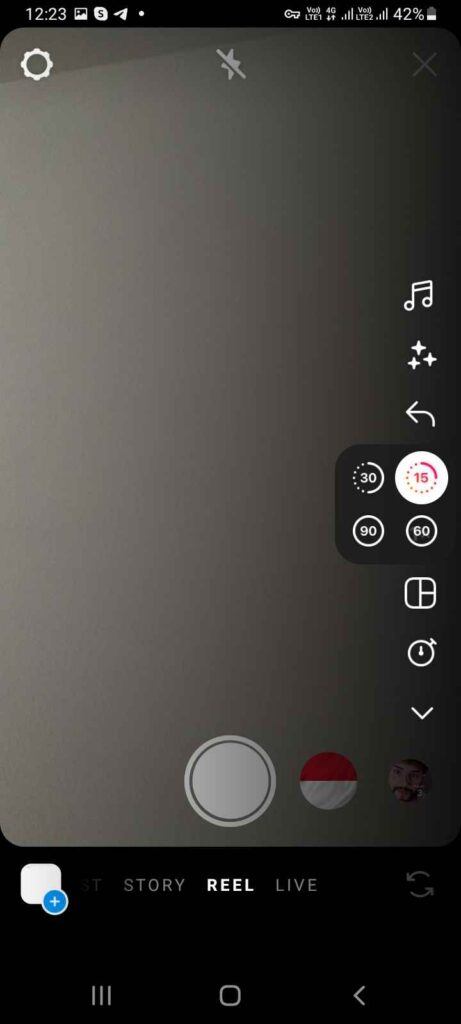 5. Choose your wished Instagram Reel duration.
6. Once you've chosen it, you'll be prepared to make your Instagram Reel.
The Best 7 Tips to Use Your Instagram Reel Correctly
How long can Instagram Reels be, this is an essential question for the majority of Instagram users. Reels are short content videos that must be used wisely and properly. There are some tips that can help users to take full advantage of these short videos in order to maximize their efficiency.
It's time to dive into these expert tips and unlock the key to maximizing the impact of your reel videos. Are you eager to start your journey toward viral success? Let's embark on this exciting adventure together and make your content stand out in the vast world of social media. Buckle up and let the reel magic begin!
You May Also Like to Read: How to Schedule, Repost, and Download Instagram Reels?
1. Determine Your Reel Time
First, you must determine your reel time, So, you must consider how long can Instagram reels be. The time limit for Instagram reels is 90 seconds, however, you can create 15-second, 30-second, and 60-second reels.
The length you choose depends on the information you want to share and the goal of your reel. A 60-second reel provides you with a huge number of opportunities to share content, while a 15 or 30-second Instagram reel length is recommended when you intend to share a particular piece of information.
2. Utilize High-quality Videos
Since the average human attention span is short, you must catch the attention of the user rapidly with reels. One of the most suitable ways to do this is by employing high-quality videos.
When you use poor-quality videos, the reel time does not matter anymore since it fails to grab the attention of the users. How long can Instagram reels be, has a close connection with the quality of the reels. You must make sure the quality of the videos is high enough to persuade the viewers and users to watch these videos eagerly and completely.
You must make high-quality videos since it is a valuable investment that can engage the users and connect with a wider audience. The higher the quality of the videos, the more desirable results you will get.
3. Get Creative with Reels
Most Facebook users watch videos without sound, and this is also applicable to other social media platforms such as Instagram. So it is necessary to add creativity to your reels. You can take help from captions, labels, and other text to attract users' attention.
You can use creativity in various ways by making use of templates and high-quality animations. However, be careful with text placement, so it is a smooth experience for users, and the text is not shorter than normal.
4. Choose the Right Audio
Although most users prefer to watch videos without sound, it is significant to pick the right music. When a user becomes interested in a reel, they will probably play the music for further engagement. So add music to your Instagram reels wisely. Instagram is equipped with a huge number of audio options in its library, and you can also concentrate on applications to choose the best music or sounds for your reels. You can employ audio that is filled with lyrics relating to your reel's purpose.
5. Make Amazing Content
Invest time in your content, so it is appealing to your viewers. Consider the goal of your Instagram page and how you can connect reel content. How appealing your reel content is as important as how long can Instagram reels be. There are some effective content ideas that can help you enrich your content including new product reveals, making announcements, sharing deals and promotions, and collaborating with other brands and influencers.
Short videos are great opportunities to provide users with concise, informative, and entertaining content. You want users to benefit from your reels. Collaborations are wonderful ways to reach a broader audience, build credibility, and obtain exposure. Also, ensure make your content known well. Have an appealing title that will attract followers.
6. Incorporate a Call-to-Action
Reels are perfect to amuse users, but you can also motivate them to take action after viewing these reels. For instance, you may request them to comment on the post, follow you, or visit your product or website.
You can include CTAs in various ways, like with text, animation, or directly speaking to the camera. Make sure to take into consideration the best time to post reels on Instagram too, so people will be motivated to take action. The length of reels can also be important. So, you must consider how long can Instagram reels be.
7. Follow Trends but Own Them
If you are uncertain where to begin with how to create Instagram reels, do research about the current trends, like dances. They do not stay long, but they are a wonderful way to obtain visibility and connect with a wider audience.
This is a great way to make use of your reel length to get benefits rapidly, but if you are in search of long-term advantages, try to find out how to make the trend your own.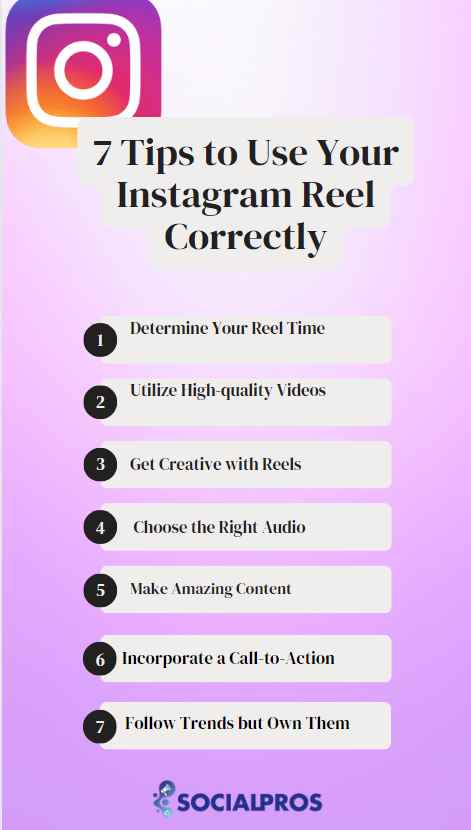 Conclusion on Reels Length
Instagram Reels can be as short as up to 15 seconds or as long as up to 90 seconds. This enables users to easily determine the length of their Reels and set their Instagram Reels size easily. You must follow some easy steps to set the duration of Instagram Reels.
This short video content can tremendously affect the followers and engage them. There are some tips that can help you determine the reel time wisely. You can decide how long can Instagram reels be using these tips.
FAQs on How Long Can Instagram Reels Be
1. Can Instagram Reels Be Longer than 2 Minutes?

Instagram Reels length can be between 15 to 90 seconds.
2. What Is the Best Reels Length for Instagram?
If you want to make users stop and pay close attention to your video, then the suggested Instagram Reel length is 2-10 seconds.
3. How Long Can an Instagram Video Be?
The length of a feed video can be between 3 seconds and 1 hour. You are not allowed to post a video to your Instagram feed if it's not between 3 seconds and 1 hour.
Read More From SocialPros to Boost Your Knowledge on Instagram: