Are you looking to tap into the full potential of Instagram's Story feature and make your content shine in front of a wider audience? If so, you need to acquaint yourself with some Instagram story viewers hacks.
But how can you get more views on IG stories using these hacks? Well, it's all about mastering the art of Instagram Stories and employing these clever strategies.
This comprehensive guide will explore game-changing methods that can significantly enhance your IG story viewers. Whether it's leveraging the power of storytelling or utilizing various features of Instagram Stories, you'll find practical tips to boost your online presence.
So, let's dive into the world of Instagram story viewers hacks and experiment with different strategies on how to get more views on Instagram Stories for free, ultimately discovering the ones that work best for your profile.
How To Get More Instagram Story Viewers?
Instagram Stories are brief, fleeting posts that disappear after a day. They are prominent features for drawing attention because they are at the top of users' feeds.
Mastering Instagram story viewers hacks can even lead to your content appearing on the Instagram Explore page, attracting a wider audience.
But how to get more views on IG story? Boosting your IG story viewers goes beyond just crafting captivating content; it also involves implementing strategic techniques to broaden your audience.
Here are two actionable tips on how to get more views on your IG Stories:
First, you should increase your Instagram followers by using IG growth and management services that will provide excellent options. So, you can grow Instagram story views organically.
Second, you can learn some hacks on Instagram story viewers to increase the engagement of your stories.
The initial part of the process focuses on the organic growth of your Instagram followers. It's important to avoid questionable methods, such as using 1000 Instagram followers free trials or purchasing low-quality followers. These approaches will not boost your IG story viewers because the followers obtained through these methods are typically inactive or ghost followers.
💥Do you know that:
You can unlock rapid Instagram growth with AiGrow? Its cutting-edge AI-powered growth service is your key to gaining real, engaged followers, boosting your brand's visibility, and increasing your influence on the platform. Their team of experts will personalize your growth strategy, organically engaging with your target audience, and ensuring steady, authentic growth. Say goodbye to fake followers and hello to genuine connections that drive results.
After gaining genuine followers, if you want to drive your followers' engagement and succeed, you should learn helpful Instagram story viewer tips.
Want to know some quick Instagram story viewers hacks to gain more views on IG stories? Keep reading.
Top Instagram Story Viewers Hacks
Do you want to learn how to turn an Instagram story viewer into a loyal customer or a fan?? I'm sure you do. You can rarely find someone who doesn't because we all understand the power of Instagram stories and want to increase our IG story viewers. To do this, just follow these suggestions and keep them in mind.
1. Crafting Engaging Stories
The cornerstone of attracting viewers is creating engaging content. Your stories should be visually appealing, thought-provoking, or entertaining. Share behind-the-scenes glimpses, snippets of your day, or moments of inspiration. The key is to be authentic and relatable.
1.1. Start your Stories with an Engagement-boosting Sticker
Have you had followers who view your Instagram stories but don't interact at all? One of the best Instagram story viewers hacks is using various stickers in your stories.
One of the fastest methods to increase viewers of your stories is by including an interactive sticker as a starter. You can do it by adding polls, emoji sliders, quiz stickers, question stickers, and countdown stickers in the initial story you post. You can also use the music sticker to add music to your IG story.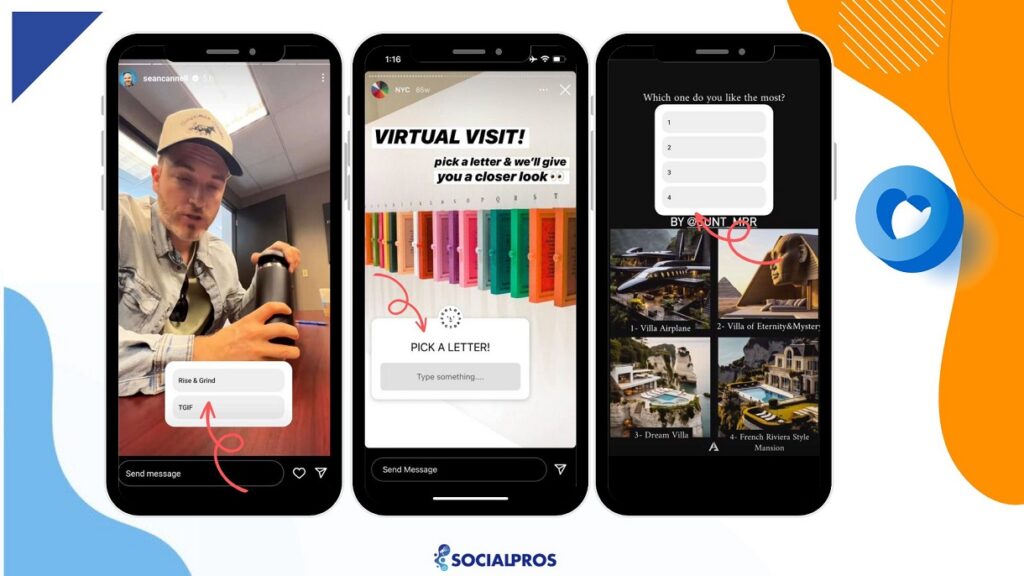 Using interactive stickers motivates your audience to explore the remainder of your stories. Furthermore, clicks and taps signal to the Instagram algorithms, and the IG algorithm rewards posts and stories with a high engagement rate.
That is, Instagram will automatically boost your story, resulting in more views. So, use your creativity to make entertaining games with these features to get the most out of them.
Read More: How to Make Custom Instagram Stickers for Stories?
2. Provide Exclusive Content or Promote a Limited Offer on Your IG Stories
Authenticity resonates with viewers and can lead to stronger connections. Sharing exclusive content to boost Instagram story views involves strategic planning and engagement tactics. Develop content that offers genuine value to your audience. It could be behind-the-scenes insights, exclusive offers, sneak peeks, or exclusive tips and tricks.
One of the best Instagram story viewers hacks is to share an enticing discount, a deal, a ticket, or a giveaway. A limited-time deal or hosting a giveaway can double your IG engagement!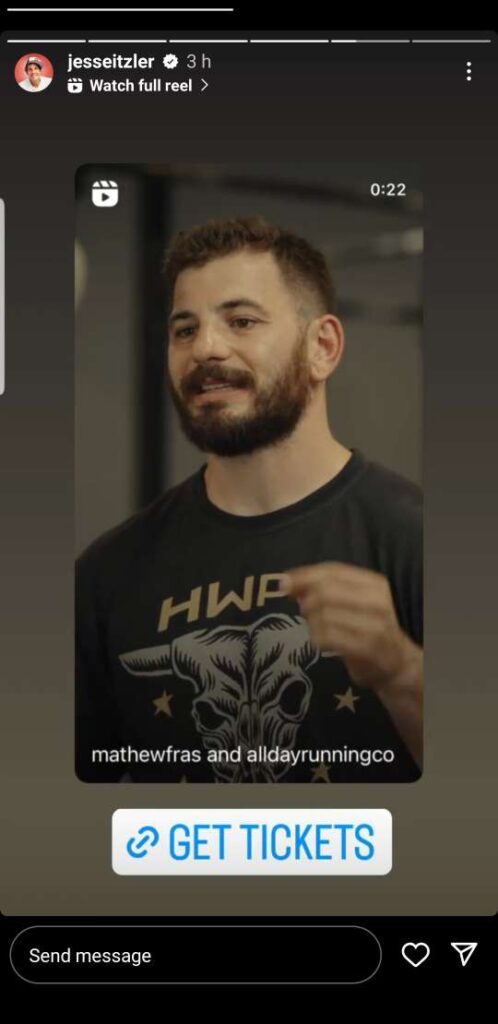 This way, your followers will tell their friends about your promotion, increasing the number of views on your story. This is how to get more views on IG stories, grow your followers organically, and get to sell your products on IG while promoting your Instagram account. This is a win-win situation!
3. Take Advantage of Instagram's Close Friends Feature
A brilliant Instagram Story viewers trick that can have a big influence on your interaction rate and reach is using the Close Friends function. You can make a secret list of chosen followers who can see your exclusive stories using Instagram's CFS feature. It differs because a green ring appears around your profile picture rather than the usual red one. You can use this to your advantage to draw in your audience's curiosity and persuade them to view your story.
By tapping into Instagram's Close Friends feature, you can create a more personalized and exclusive experience for a select group of followers. This strengthens your connection with your audience and enhances your Instagram Stories' engagement and viewers within this exclusive circle.
Add followers who have shown genuine interest in your content or have a closer connection with you. You can even build a DM community with your close friends who you believe are interested in your brand.
Now, you can send mass DMs, share your stories with the community, and request that members engage with your stories, follow you, or buy your products.
Even if you find your target audience, sending DMs to every user is time-consuming! AiGrow's specialized service takes the hassle out of managing your direct messages. With AiGrow's DM Managed Package, you'll manually send 50+ customized messages per day, and timely responses to your messages, ensuring that your followers feel valued and engaged. 🔴 Elevate your Instagram game with AiGrow's DM Managed Package!
4. Add an Extra Story at the End of the Day
At the end of the day, think about adding another Instagram Story as a tactical move to increase engagement and viewership. Use this add-on story to encourage readers to interact with the content before the day is through. Recap the events of the day, provide interesting tales, or highlight important experiences.
Additionally, you may pique your audience's interest and guarantee their return by giving them a sneak peek of what's to come in your following day's Stories. As an alternative, give viewers a sneak glimpse at something you haven't previously revealed, creating a sense of exclusivity and intrigue to keep viewers engaged.
You can also use this opportunity to convey your appreciation to your audience, expressing thanks for their unwavering support, interaction, or for being an integral part of your day.
5. Consistency is Key
Regular posting helps you stay in touch with your audience. Consistency keeps readers interested in your profile and tempts them to come back for more. Regular stories give you the chance to get on the Instagram Explore page.
If you want more views on your Instagram stories, maintain a regular posting schedule, whether daily, a few times a week, or on particular days, to keep your audience engaged.
So, establish a posting schedule that suits your niche and stick to it. AiGrow is an excellent tool that offers fantastic features, like scheduling stories, posts, and reels, finding the top IG hashtags, suggesting trending content ideas for Instagram, creating CTA buttons, and bulk deleting posts and DMs on all devices.
With AiGrow's powerful scheduling tool, you can easily plan and automate your Instagram posts. Whether you're a business, influencer, or just someone who wants to make the most of their Instagram presence, AiGrow Scheduler is your secret weapon for success. 💥 Revolutionize your Instagram strategy with AiGrow Scheduler!
These are the most significant aspects of how to get more views on Instagram stories. Keep reading to know even more instagram story viewers hacks!
6. Use Hashtags/Geotags Effectively
Another way to get more Instagram story viewers is by using hashtags or location tags in your stories. IG hashtags are powerful tools for expanding your reach. By using them, your story will appear as users search for a specific hashtag or location.
You can gain free Instagram story views using immensely famous and top Instagram hashtags. Instagram allows you to use up to 10 hashtags per story, so you should identify the best IG hashtags. Research relevant hashtags in your niche and incorporate them into your stories. Don't overdo it; a few well-chosen hashtags are more effective than a cluttered list.
You should remember to take advantage of the location feature! Using location tags allows you to reach a target audience for your stories.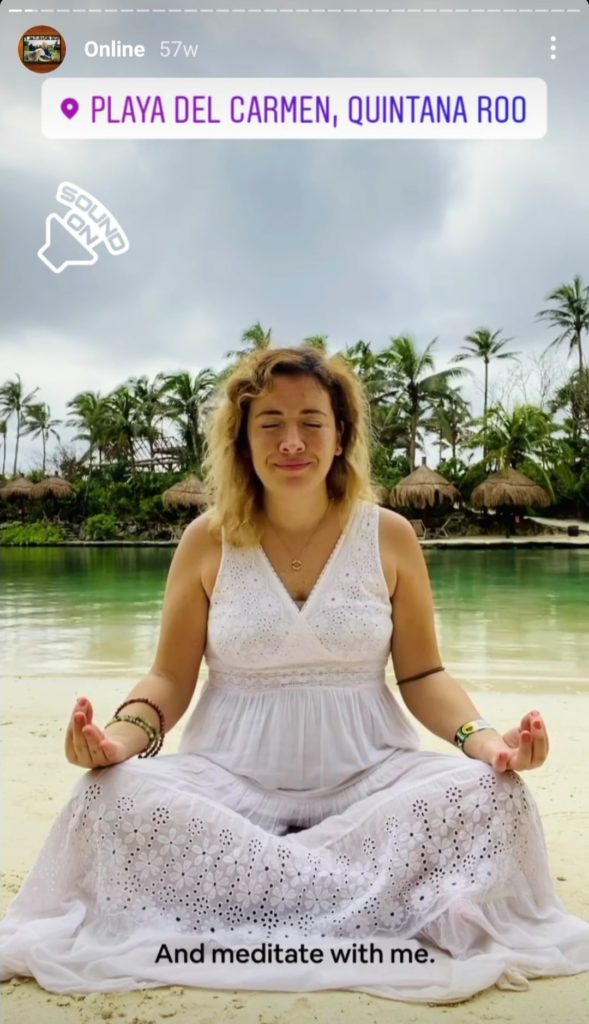 7. Check Your IG Analytics
One of the most reported concerns is that people are dissatisfied with the number of views on their posts and stories. By regularly checking your IG insights, you can gain valuable insights into your audience's behavior and preferences. This data-driven approach allows you to make informed decisions, optimize your content, and ultimately increase your IG story views over time.
What is the point of it all? You should know your audience, their attitudes, and their desires if you want to get a lot of IG story viewers. The assessment assists you in distinguishing what performs well with your audience and what doesn't. The most important thing to remember is that in order to use the analytics tool, you must have an Instagram Business Account.
These statistics tell you about the number of story replies, taps on a link in your story, impressions, reach, and exit taps, and give you insight into the order of viewers on Instagram story.
8. Collaborate with Influencers
The future of social media influencers is rosy. That is, they will continue to affect your followers' judgments! So, inviting an influencer or affiliate brand to take over your Instagram stories can be successful if you want to reach a far larger audience and don't have any budget constraints.
Since they are already on top and have their own trusted audience, having an influencer share your content will boost your story views. Plus, an influencer's positive opinion about you or your brand will definitely push the Instagram story viewer to follow you!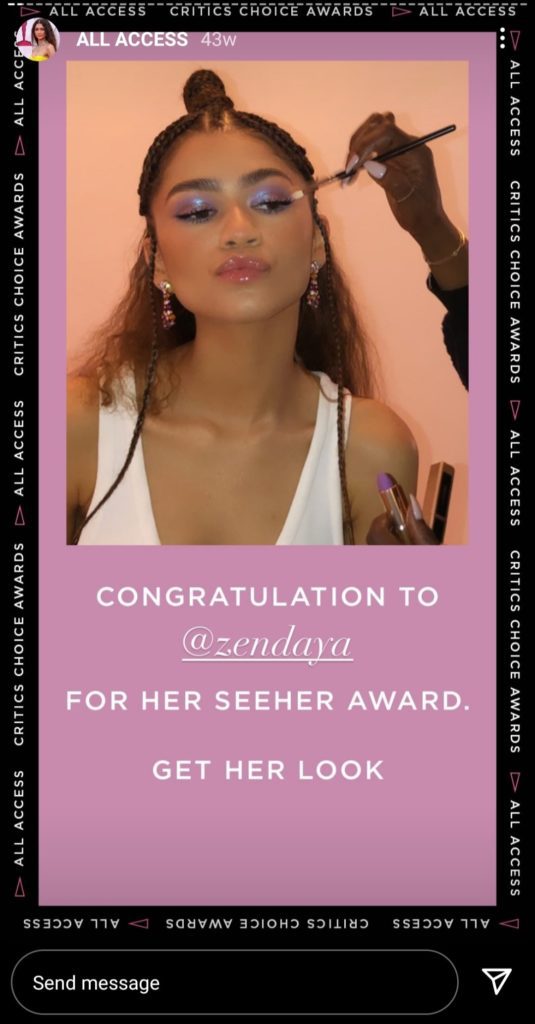 Collaborations are very common and competitive among Instagram professional accounts in general. So, find influencers, team up with fellow creators in your niche for shoutouts or collaborations, go Live with them, and engage your audience. This cross-promotion can introduce your profile to a broader audience.
9. Highlight Best Stories
Your stories will stay on your page and display even after the 24-hour period has passed with Instagram Story Highlights. Organize your best stories into themed highlights on your profile. These highlights act as an evergreen showcase of your content, allowing viewers to explore past stories.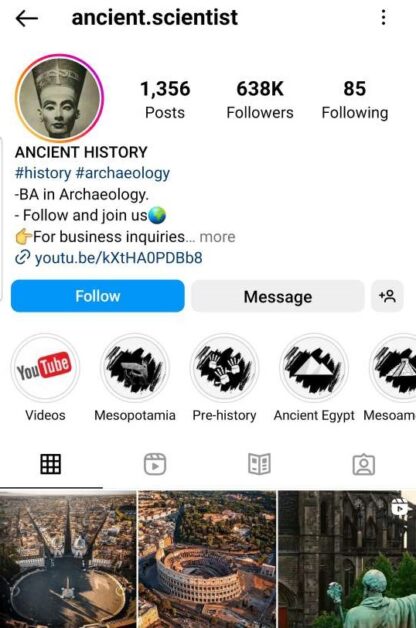 So, if a story keeps your IG story viewers engaged, you can highlight it to drive additional engagement and following from new visitors as well!
10. Take Advantage of User-generated Content
User-generated content is a great way to increase your Instagram story views and is ideal for a marketing campaign. It increases engagement and builds a sense of community around your brand.
To make the most of UGC for your IG stories, start by encouraging your followers to create content related to your brand or products. Use interactive features like polls or questions in your stories to prompt them to share their experiences. You can establish a unique branded hashtag, showcase UGC in Stories, or run UGC contests.
The most important thing is to remember to ask your audience, or influencers, to share the content and tag you in the process. Try to repost their content if at all possible to keep the cycle going until the end of your campaign.
11. Unlock Re-Sharing Option
Unlocking the re-sharing option on Instagram is a valuable Instagram story viewers hack. You can expand your reach and visibility by allowing others to share your stories. To allow others to re-share your stories, you need to ensure that your stories are shareable.
Unlocking the re-sharing option of your Instagram story is possible through the Settings of your Instagram app. As soon as you allow other users to share your posts, your Instagram story's chances of being seen have increased.
Plus, you can repost stories, reels and posts that revolve around trending subjects or are particularly appealing. This is an amazing opportunity for you to drive engagement while spending as little time as possible.
12. Use the Swipe Up Feature
This option is not available to accounts with less than 10,000 followers. As a result, concentrate on getting to the point before worrying about it. You can use the Swipe Up feature or the CTA button to add a link to your website to give your followers more stats, show them more products, or sell services.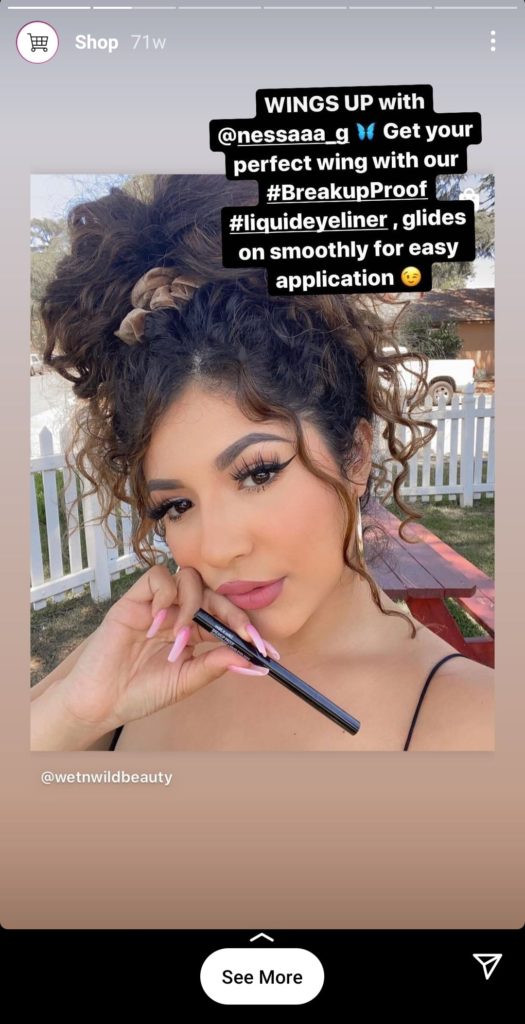 The button will inspire more people to click on your connection, ultimately leading to your business's goal.
13. Post at the Best Time
One of the most effective Instagram story viewer tips is to share your stories during the optimal posting times on IG. Finding the perfect posting time on Instagram can significantly impact your story's performance, but it's important to note that there's no universal one-size-fits-all answer. The ideal timing largely depends on your specific target audience. Once you discover that sweet spot, make the most of it!
However, we often find ourselves occupied and unable to post stories at any given time. Our schedules may not align with the optimal posting times. In such situations, it's advisable to use a reliable platform that allows you to schedule your posts, stories, and reels for the best possible times. This way, you can ensure your content reaches your audience when they are most active and engaged.
💥 Unlock the full potential of your Instagram growth strategy with AiGrow. In addition to optimizing your posting schedule, AiGrow offers a comprehensive suite of tools to enhance your Instagram presence. From automated post scheduling and hashtag suggestions to real, organic follower growth through targeted engagement, AiGrow is your all-in-one Instagram marketing solution. Say goodbye to the hassle of manual posting and scheduling, and let AiGrow help you reach your audience at the perfect times while steadily increasing your follower base.
14. Use the Full Story Features
Instagram offers an array of features like stickers, filters, and interactive elements that can elevate your stories. Experiment with these tools to make your content stand out and encourage viewer interaction.
By leveraging the full array of story features, you can enhance your Instagram views and engagement. Engaging content, interactive elements, and strategic use of features can help you capture and retain your audience's attention, ultimately boosting your overall Instagram story views.
15. The Power of Storytelling
Storytelling is a timeless art that has the ability to connect with people on a deep and emotional level. When applied to Instagram Stories, it can transform mundane content into something meaningful and memorable.
Your story should have a structure that guides viewers through a sequence of events or ideas. For example, if you're showcasing a day in your life, start with waking up (beginning), document your activities throughout the day (middle), and conclude with winding down for the night (end).
This can be a 'Story in Story' method, a creative way to convey multiple layers of information or perspectives within a single Instagram Story. This technique can be particularly useful for complex topics or showcasing different aspects of a single story. So, don't hesitate to get creative and experiment with different storytelling approaches on Instagram.
How to View Instagram Stories Anonymously
Now that you know the best Instagram story viewers hacks, and can turn an Instagram viewer into a loyal follower, you might want to check your competitors' stories. It will help you understand their strategies and what works efficiently for a similar target audience! But, you probably want to view their IG stories anonymously.
You might think that on Instagram, 'anonymous' means nothing. And you're probably right! Whether you view a story or leave a comment, your ID will display. But remember how we thought it's impossible to see who viewed our IG but we were proved wrong? As always, there's a way around limitations.
For this purpose, you can use websites that help you be anonymous in the list of Instagram story viewers. A practical Instagram story viewer website is StoriesDown. It allows you to watch the stories, and download them if you want. To use this tool, you must follow these steps:
Enter the IG username of that account
Scroll down to find their stories in the last 24 hours.
However, there are two downsides to this solution. The first one is that you can only search for Public accounts. The other is that they can always use Instagram view tracker apps to find out.
Conclusion on Instagram Story Viewers Hacks
Finally, we'd like to emphasize that following all of the above tips at the same time is the secret to total success in getting more Instagram story views. Make an effort to be as involved and creative as possible, and show that you care for your followers.
Get to know them better and anticipate their behavior. Instagram marketing isn't a difficult or far-fetched goal; rather, it's very simple if you coordinate all of your strategies.
FAQs
Q1. Is the Instagram story viewers hack against Instagram's terms of service?
No, the Instagram story viewers hack focuses on legitimate and ethical strategies to enhance your visibility on the platform.
Q2. Are there any tools or apps that can assist with the Instagram story viewers hack?
Yes, several third-party apps and tools can help you schedule posts, find relevant hashtags, and analyze your Instagram performance. However, exercise caution and ensure these tools comply with Instagram's policies.
Q3. How to Like Instagram stories?
Liking Instagram Stories is quick and easy; just tap the screen while viewing a story to show your appreciation. As you watch a user's story, a single tap will trigger a small heart icon to appear, indicating that you've liked their story. Keep in mind that these likes are private, so the story's owner will not see a list of users who liked their story unless it's shared via direct message. Liking stories is a simple way to interact with content you enjoy and to show support to accounts you follow on Instagram.