Thinking about promoting your startup business on Instagram to access a broader range of audiences? Excellent choice! Instagram can be a game-changer for your startup business, especially if you have a tight budget. To find your marketing voice and drive sales through this platform, your startup business needs something more than just getting more likes on Instagram. It requires time, energy, and smart work.
In the following, I'm going to share some handy tips on growing your startup business on Instagram. Not only can these tips get you some potential customers, but they can also turn your followers to brand advocators. So, no matter how you want to promote your startup on this social media, either by drawing up a posting strategy or selling your products on Instagram, you'll find this article useful. Take a look at this infographic for a quick review: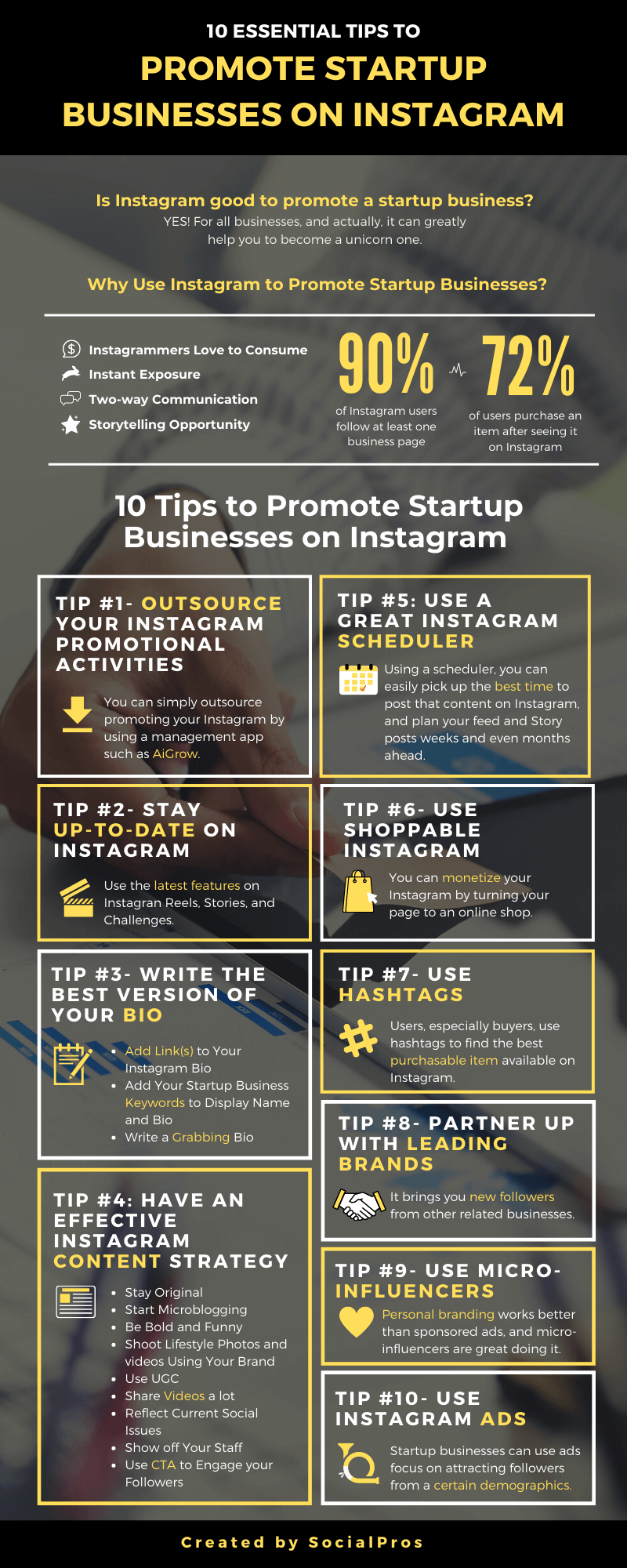 And without any further ado, let's see tips about promoting startup business on Instagram!
Why Use Instagram to Promote Startup Businesses?
Is Instagram good to promote a startup business? That might be the biggest question in your head right now, and I can confidently say, YES! For any business, and it actually can significantly help you to become a unicorn one. 
 Now that the pandemic is shuttering the face-to-face businesses, it's the best time for companies to invest more in a highly visual platform such as Instagram. Here are the reasons why you should focus on promoting your startup on Instagram:
Reason #1 For Promoting Startup Business on Instagram – Instagrammers Love to Consume 
We know that 90% of Instagram users follow at least one business page, and 72% of users purchase an item after seeing it on Instagram. So, Instagrammers literally love to buy things on the app, even as a hobby.
Even if they don't buy something from your Instagram page, you still build and strengthen up your brand awareness using Instagram. 
Reason #2 For Promoting Startup Business on Instagram- Instant Exposure 
Compared to traditional marketing channels or even web-based marketing, Instagram is much faster in exposing your products and services to high-potential customers. And the best part? You don't have to spend big money on traditional mass advertising anymore. 
Reason #3 For Promoting Startup Business on Instagram- Two-way Communication 
Instagram gives startup businesses an opportunity for two-way communication. You can answer your customers about a product right in the comments, Direct Messages, or Lives. That means no more "You are the number six in the waiting list" for your customers when they call you.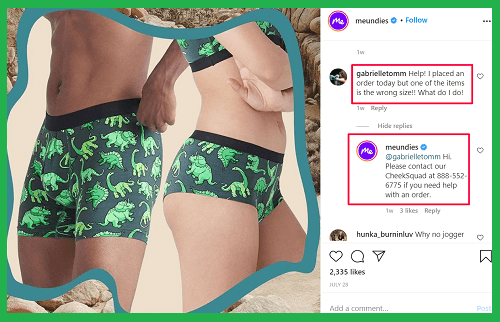 Reason #4 For Promoting Startup Business on Instagram- Storytelling Opportunity   
Instagram allows you to show your brand's aspects that you can never show in other traditional ways. For example, you can now use indirect marketing methods such as using influencer micro-influencer marketing, something that never would have existed without Instagram. 
Moreover, you can showcase your customers' experience and tell how your product and services helped them by writing good, meaty captions.  
As you see, there's no question in the suitability of Instagram for promoting your business, but the real question is, how?   
How Can I Promote my Startup Business on Instagram? 
Although advertising a business on Instagram is a unique path for every startup, some principles can be used for all of them. In the following, I'm going to give you the best Instagram tips that will work in every niche. Here they are:   
Tip #1- Outsource Your Instagram Promotional Activities
Pretty strange as the #1 tip? Well, not actually, when you think about it. If you're running a startup business, you probably don't have time to take care of your Instagram page. You may lay the responsibility to one of your employees or hire someone new, maybe a virtual assistant, to manage your Instagram page.
A better way to manage this task is to outsource it. You may think it's not a good idea since nobody knows your startup business better than you do. But trust me, it's not the case. You can simply outsource promoting your Instagram by using a management app. How? Let me give you a real example of one of the best Instagram management apps.
AiGrow: An Innovative Approach to Instagram Marketing
AiGrow is an Instagram management app, a hybrid of AI technology, and human expertise. It offers numerous services such as Instagram Marketing packages, Scheduler, and Bio-Link, to name a few. Also, this app is suitable for different purposes and budgets.
Let's examine AiGrow 6 month Pro Package.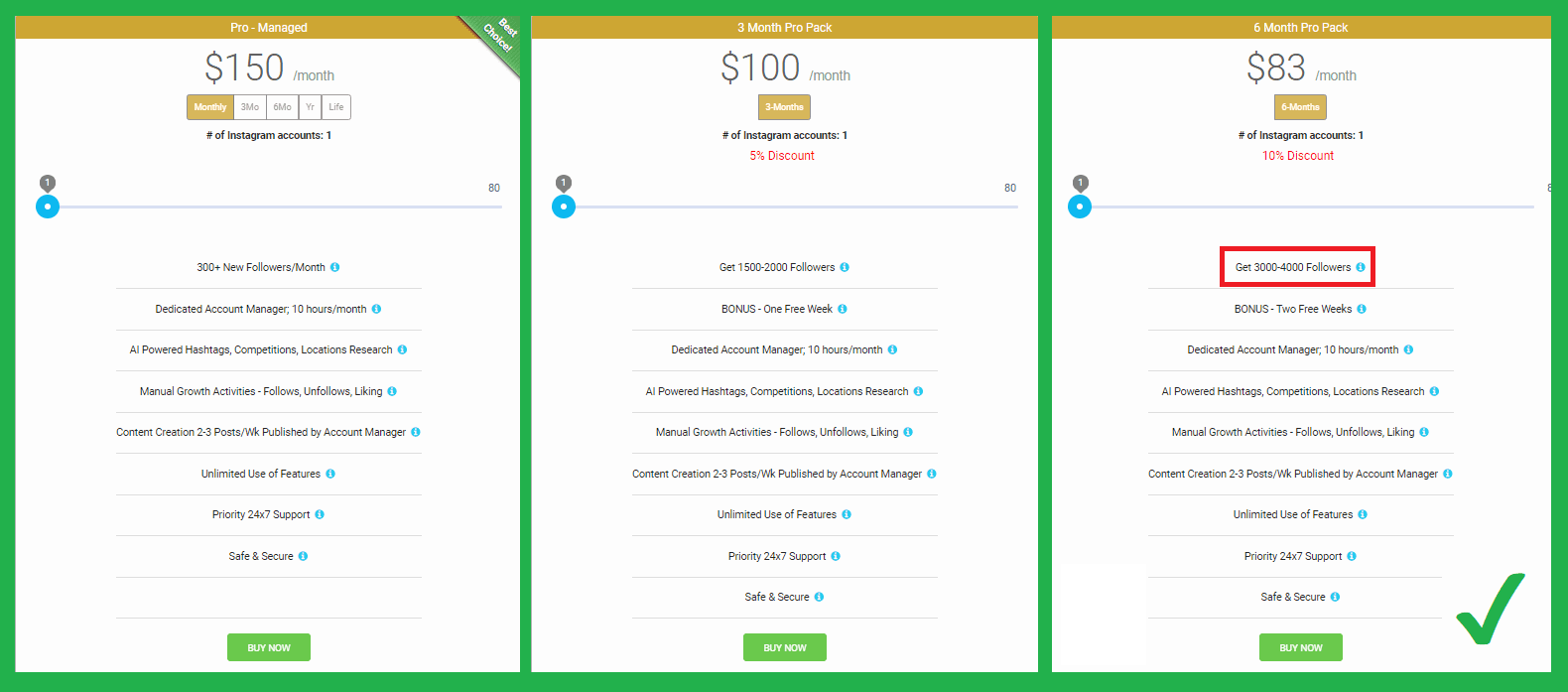 Using this package, for example, and paying only $83 per month, you will get around 4,000 new engaged and real followers. Remember that as AiGrow grows your Instagram organically, all these new followers can turn your loyal customers.
Take a look at this Instagram profile that is using AiGrow services and notice the growth.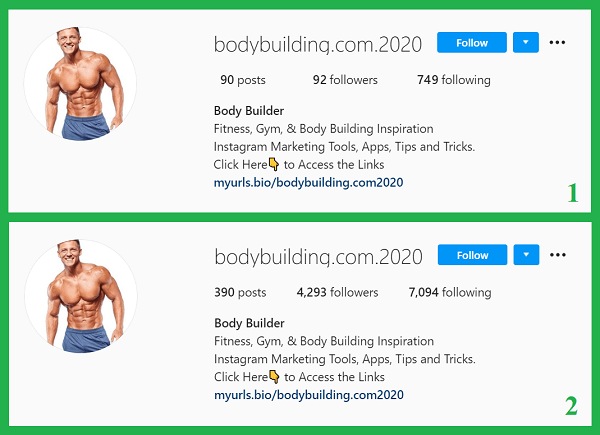 As you can see, at first, it has only 92 followers, but after using AiGrow, its followers surged to 4,293, meaning a sweet 4,000% increase in the total of followers (nearly 700 new followers per month) only in six months!
Moreover, this package comes with many other features such as extra two free weeks of use, content creation, and best of all, the free use of the other features such as Bio-Link, Post and Scheduling, and Direct Messages.  
Advantages of using AiGrow:
Here's some of the other advantages of AiGrow to point out that helps with promoting startup business on Instagram:
AiGrow…
Saves time

Offers reasonable prices

Has great customer service

Run an Instagram audit for you

Additional features: Content creation, Scheduler, and Bio Link

Offers AI-Powered hashtags, competitions, locations research

Has experts who are aware of the

Instagram algorithm

and

Instagram daily limits

  
Now that Instagram advertising is getting more and more expensive, using AiGrow can be the best option, not to mention that it has numerous advantages over Instagram ads.

Tip #2- Stay Up-to-date on Instagram
Things are going fast, like crazy, on Instagram, and Instagrammers love to stay up-to-date and try all the new features. If you want to please your followers, you need to keep up with all the latest, and sometimes weird trends on Instagram.
Use Instagram Reels for Promoting Startup Business on Instagram
The latest Instagram major update might be the biggest threat to TikTok. Instagram couldn't find a better time to introduce this feature on August 5, 2020, when TikTok personal data security concerns were on the rise.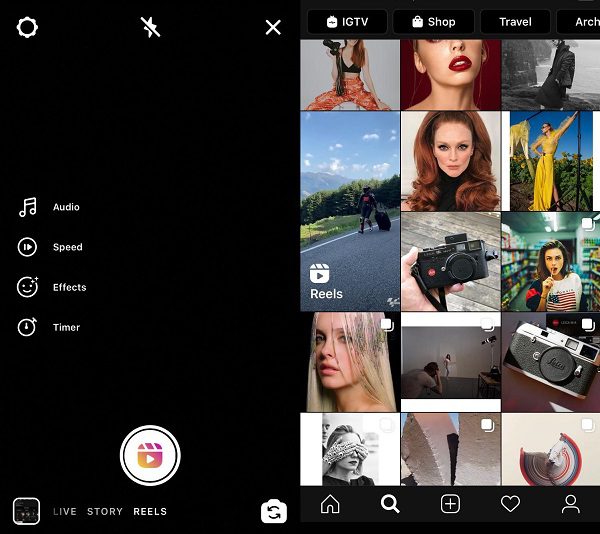 With Instagram Reels, you can record and edit multi short videos to create a 15-second loop video. Just like Instagram Story, you can use a variety of filters and sound effects to make your video more lively. 

Instagram Reeds are available on a separate section on the Explore page. And your reels, whether you make them on the app or upload videos to your Instagram from your PC, will be on a new section of your profile.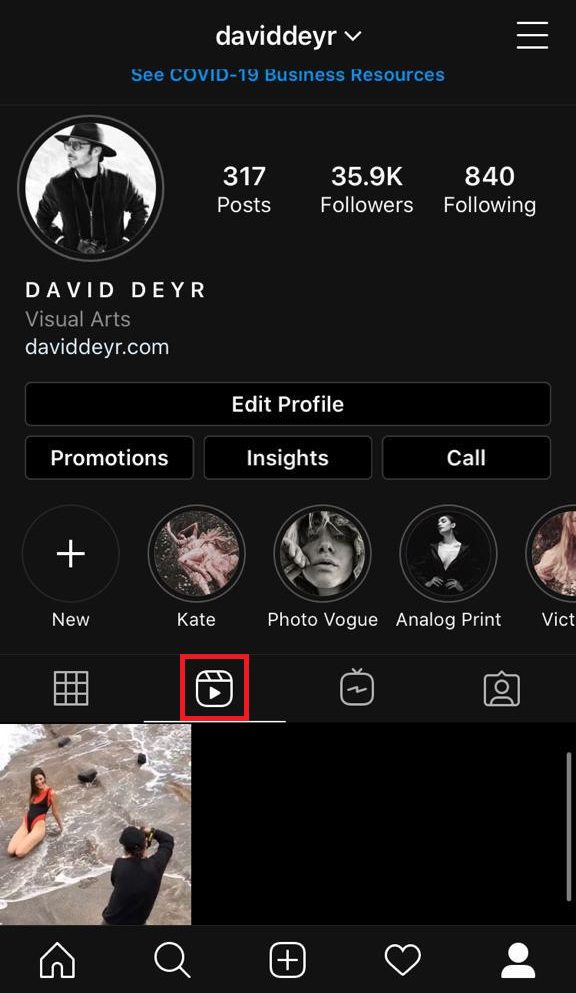 And don't forget that it is possible to use hashtags and tag people on Reels! 
Instagram Story is Great for Promoting Startup Business on Instagram
Instagram Story is valuable for two reasons; first, it boosts engagement, and second, it only lasts for 24 hours.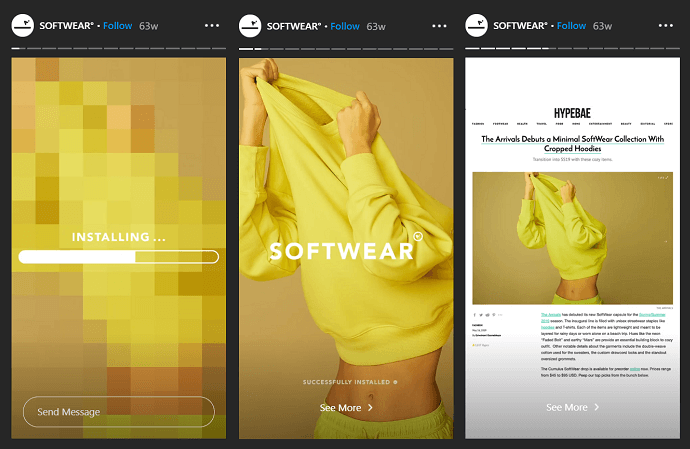 With Instagram Story, you don't need to be worried about posting a temporary content that doesn't go with the aesthetic theme of your feed. Neither you need to be concerned about deleting these temporary content as they vanish automatically after 24 hours.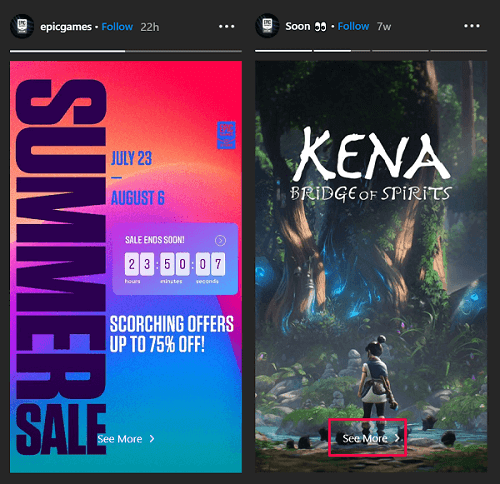 As someone who owns or works in a startup business, you should give extra credit to Instagram Stories. It's worth mentioning that businesses create 33% of the most-viewed stories on Instagram, and over 500 million accounts on the platform are viewing Stories every day. Moreover, more than 60% of businesses that use Instagram Stories add an interactive element such as emoji slider, poll sticker, and Instagram Story games.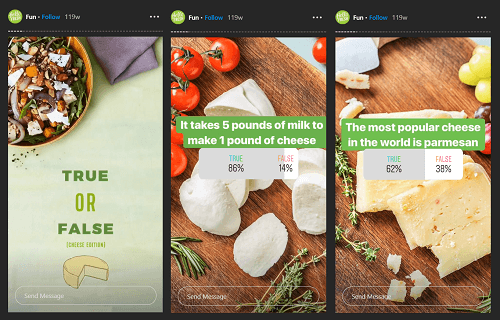 Challenges
Another great way to stay updated on Instagram and create fresh content is catching up with the latest Instagram challenges. It can be fun and engaging, and it shows your followers that you're flexible. It's better to use the Instagram challenges that go best with your startup business. Take a look at @casper post about pillow challenge.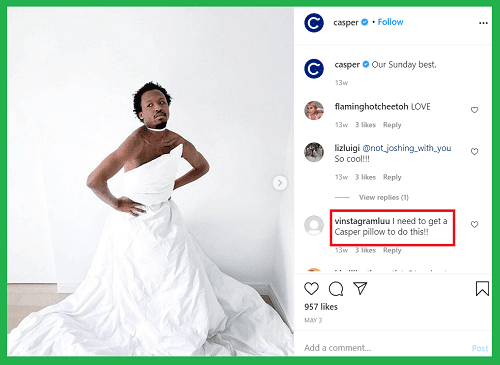 Tip #3- Write the Best Version of Your Bio
Your bio is a special part of your Instagram. There are some points that you should consider when writing your bio.
1- Add Link(s) to Your Instagram Bio
Instagram allows you to add only one clickable external link to your bio. As a startup business, you probably use this opportunity to add your website address to this part. But, what if you want to share your YouTube link to your bio? What about your other social media?
It's a little bit hard to choose, but don't worry; I already gave you the ultimate solution to this limitation earlier in this article: AiGrow.

As mentioned above, AiGrow offers a feature called Bio-Link, which enables you to add unlimited links to your bio, posts, and stories. How? Here, watch a video tutorial:  
2- Add Your Startup Business Keywords to Display Name and Bio
Did you know that people can find you more easily when you add your startup business keywords in your Display Name and Bio? So, what are your startup business keywords anyway? Look at @thedecorkart bio: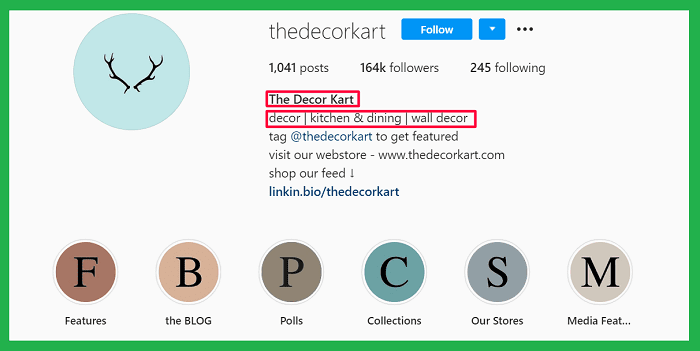 As the name indicates, The Decor Art is an online shop offering musical boxes, drinkware, and other decorative objects. The main keyword for this company is "decor," and you can see how they used it in their name and display name.
Also, they added their secondary keywords such as "kitchen & dining," "wall decor," and "shop" in their bio. 
3- Write a Grabbing Bio is Essential for Promoting Startup Business on Instagram
After identifying your primary and secondary keywords, it's time to get creative and use them to write a catchy Instagram bio for businesses.

And don't forget to choose your niche category to be displayed on your bio.
Tip #4: Have an Effective Instagram Content strategy for Your startup
Instagram content strategy for startups can differ from niche to niche. Still, there are several general tips that you can use to get a better result from your content. 
Stay Original
Don't use stock images! Stay original and shoot your own photos. Although photos are great deals on Instagram and high-quality images can really make a difference on your page, Instagrammers prefer real and natural photos. 
So, if you don't have access to professional photographers, it's ok. You can either use UGCs or repost from other accounts. 
Start Microblogging
You've probably heard this: "a single picture worth thousands of words." But we all know that it's not the case on Instagram. 
Don't overlook writing good, long, and meaty captions in the excuse that Instagrammers won't read it. If you know all the rules of microblogging on Instagram, even time-minded Instagram users will read it.     
Be Bold and Funny
The literature that you use on your Instagram can be different from your website. You can loosen it a little bit and be more bold and funny on Instagram.
Dirty Limen does a great job doing this: 
Shoot Lifestyle Photos and videos Using Your Brand
A great way to gain your followers' trust is to share photos of your product or services being used in real-life situations.   
View this post on Instagram
Use UGC
Do you know what is better than using models who are using your products in your feed? User-generated content! If you use a unique hashtag and then ask people to use them whenever they upload a photo of them using that product, soo, you'll get many UGC.

The good thing about using UGC is that it cuts the time you want to spend on creating content. 
Share Videos, Videos, and Videos 
You can upload videos on feed, IGTV, Story, and now Reels. Videos can make a big, big difference. Look how @glossier uses videos to gain more engagement.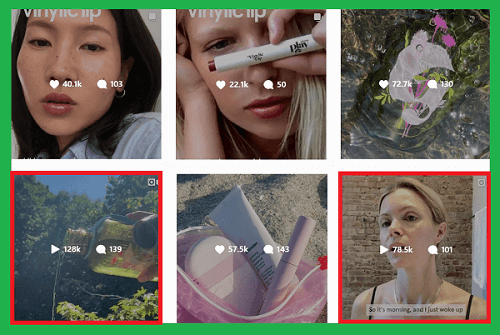 And it's not limited to Glossier. It's worth mentioning that, on average, videos receive twice the engagement as photos. Amazing, right?
Related Article: How to upload high-quality videos to Instagram?
Reflect Current Social Issues
It's a good idea to show your concerns about the latest social issues. It proves that you are more than just a startup company, and you do care about other things rather than your sales. 
Show off Your Staff
Human capital is essential. Studies showed that people tend to like photos that contain a face, and when you put a smiley face next to your brand, people trust you more easily. So it's an excellent idea to besides sharing the content of your customers, share photos of your staff too. It shows how you are grateful to have them!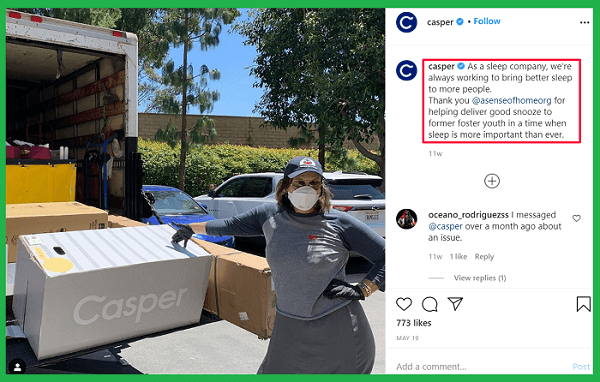 Use CTA to Engage your Followers
Call to actions or CTAs are other great ways to engage your followers on Instagram. It does not have to be traditional lines such as "Buy this" or "Use this coupon to discount." It can be simple things, such as a question in your caption.
View this post on Instagram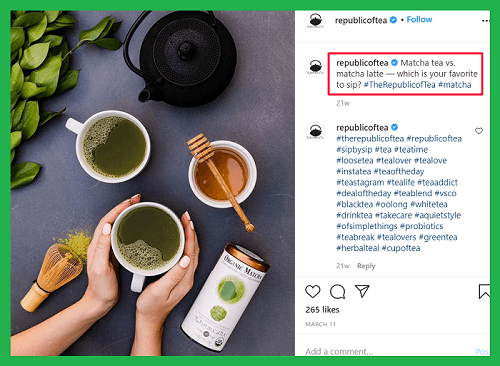 Tip #5: Use a Great Instagram Scheduler to Promote Your Startup
One of the essential Instagram tools for any business is a scheduler. Unlike Facebook, Instagram does not offer an in-built scheduler. So, you have to manually share the content each day, which can be time-consuming.
Remember about AiGrow? This fantastic Instagram manager has a smart scheduler as well. You can easily pick up the best time to post that content on Instagram, and plan your feed and Story posts weeks and even months ahead.

Tip #6- Have an Online Branch of Your Business on Instagram
It's time to open a new branch of your business. Opening this new branch won't cost you a penny, and it only takes several taps on your Instagram setting.
An Instagram page's purpose is not necessarily limited to increasing brand awareness. As mentioned above, Instagram users love to purchase products and services on the platform. If you run a startup business, especially those that sell goods, you can monetize your Instagram by turning your page to an online shop.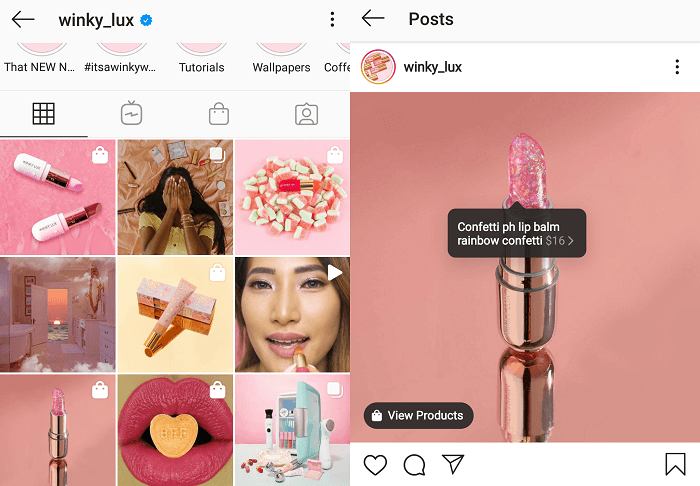 You can read about three ways to build a free Instagram shop here. 
Tip #7- Use Hashtags Like Nobody Knows Your Startup Business on Instagram 
You can promote your Instagram without using hashtags, but if you're new to the platform, I strongly suggest using them. Needless to say, users, especially buyers, use hashtags to find the best purchasable item available on Instagram.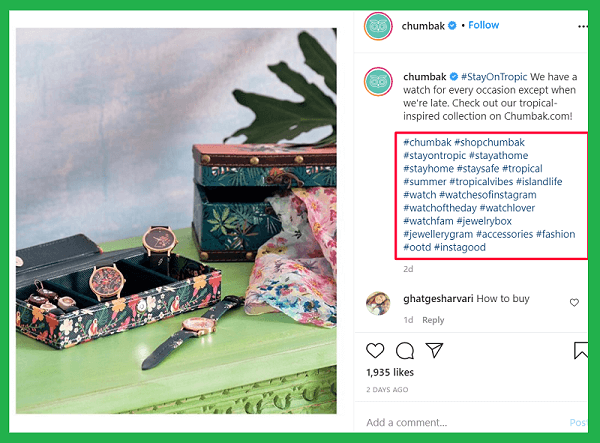 If you want buyers to find your post easily, you should add general hashtags (around 15 hashtags). If you want brand awareness, you need to add some customized hashtags with your brand name in them (around ten hashtags), and if you're going to get local followers on Instagram, you need to add geotags as well (around three hashtags).
Startup Business Instagram Hashtags
Here are some examples of the general hashtags to promote a startup business on Instagram:
#startup #business #entrepreneur #entrepreneurship #marketing #success #smallbusiness #motivation #digitalmarketing #startuplife #startups #businessowner #money #branding #inspiration #entrepreneurlife #startupbusiness #hustle #innovation #technology #entrepreneurs #design #mindset #tech #love #instagram #lifestyle #instagood #covid #bhfyp
Want to save time when adding hashtags to your posts? Then better try to search and add multiple hashtags on Instagram. To access this feature, sign up for AiGrow.
Tip #8- Partner up With Leading Brands
It's completely fine to cooperate with other brands to elevate your startup business on Instagram. This type of partnership is beneficial because it brings you new followers and shows your current followers you are involved in something more than your business.
For example, @hellofresh is partnering with @nygovcuomo to donate 50,000 HelloFresh meal kits to veterans and their families across New York.  

Here's another example of @blueapron, a startup that shares the story of Fields Stewart, who runs the @theokraproject, another startup that aims to provide resources and meals to Black Trans people worldwide.
Tip #9- Micro-influencers Do Make a Huge Difference
Have you ever thought why big companies like Samsung, which is the number one ad spender in the US, use Instagram micro-influencers? They can easily use celebrities who charge them millions of dollars for a single ad, but instead, they invest in less-known influencers. The answer is simple; because Instagram micro-influencer marketing works!
Personal branding works better than sponsored ads, and micro-influencers do a great job in branding their page. Their followers put a tremendous amount of trust in them as they are a close-knit community. 
Don't know where to find influencers that are suitable for promoting your startup business? Take a look at Ainfluencer.com, where you can meet hundreds of micro-influencers for your business.   
Tip #10- Use Instagram Ads
Instagram ads are useful for those startup businesses that want to focus on attracting followers from a certain age group and area. To use Instagram ads, you need to connect your Instagram business page to your Facebook.
Before setting what type of audience you want to see your ad, check your Instagram insights to get an overall idea of your audience's demographic.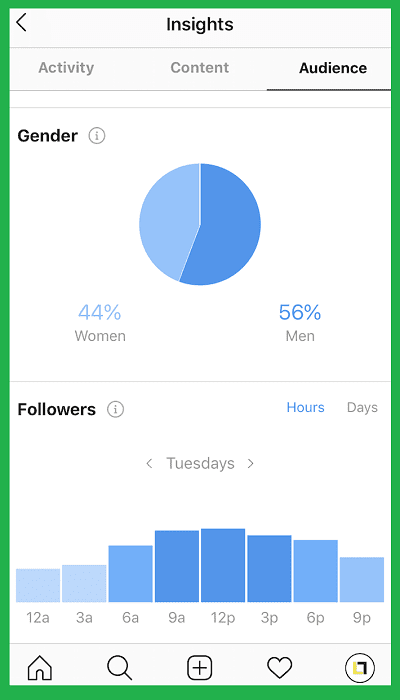 Final Words on Promoting a Startup Business on Instagram
Don't even hesitate to invest in Instagram marketing to promote your startup business on Instagram, especially if you have a low budget. Instagram is free, and it gives you countless opportunities to grow your business in your own unique way.