Looking to boost your Instagram game? Keeping track of your Instagram followers, engagement, and growth can be challenging, but apps like FollowMeter claim to help you simplify this process.
Whether you're an influencer, business owner, or social media enthusiast looking for an Instagram tool, we've got the inside scoop on whether Follow Meter app is the key to unlocking your Instagram success.
Is Follow Meter the Instagram unfollowers app you've been waiting for, or is there more than meets the eye? In this quick guide, we'll dive into the nitty-gritty of the Followmeter app to help you decide if it's among the best unfollow apps.
💥Note: We will also present you to the best all-in-one Instagram growth service, AiGrow, which offers various services. One of them is an unfollow service backed by a staff of Instagram managers!
Let's get started!
Deep Insights Into Followmeter Review
Followmeter Instagram is an app designed for tracking and analyzing Instagram insight and performance. It is available on the Google Play and App Store, making it accessible to Android and iOS users.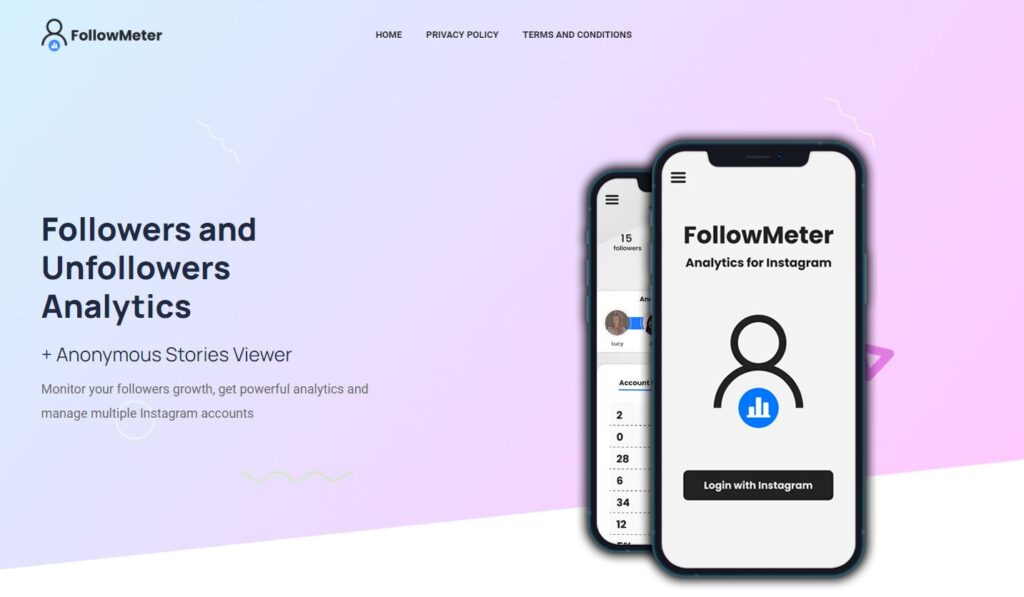 The app offers a range of features, including tracking followers, monitoring Instagram engagement metrics, identifying ghost followers (inactive accounts), analyzing audience demographics, and providing post analytics. Users can also check unfollowers Instagram online. Moreover, as a user, you can schedule Instagram posts and conduct competitor analysis using Follow Meter.
In fact, Followmeter core services involve automating unfollowing and removing ghost followers from users' social media accounts. It's important to note that Followmeter does not perform these actions manually. Instead, they use automated processes to achieve these results.
However, users should be aware that automated Instagram mass unfollowing and ghost follower removal can potentially lead to account suspension or shadowbanning, as it may violate the terms of service of Instagram.
Therefore, users need to exercise caution and ensure they comply with platform rules when using Followmeter's services to avoid any negative consequences on their accounts.
Read More: How to Delete a Comment on Instagram
Followmeter for Instagram: What People Think?
It's important to note that FollowMeter's effectiveness and user satisfaction have generated mixed reviews. Some users have found it useful for monitoring their Instagram growth, while others have raised concerns about inaccuracies in unfollowing counts and privacy issues.
However, the Followmeter app is a tool that offers Instagram users insights into their account's performance, but its reliability and effectiveness may vary for individual users. Users should consider their needs and research alternative apps like AiGrow before deciding if Follow Meter fits them.
AiGrow is an all-in-one Instagram growth service with a tool dedicated to mass unfollowing but with a manual approach. That is wonderful. You won't find a 100% percent manual approach to unfollowing action.
Related Article: How to See Who Someone Recently Followed on Instagram
FollowMeter for Instagram: Features and Services
FollowMeter app claims to offer a range of features to help users manage their Instagram accounts more effectively. However, it is worth mentioning that its features are limited and might violate Instagram's terms of service due to automation actions.
Some of the key features include: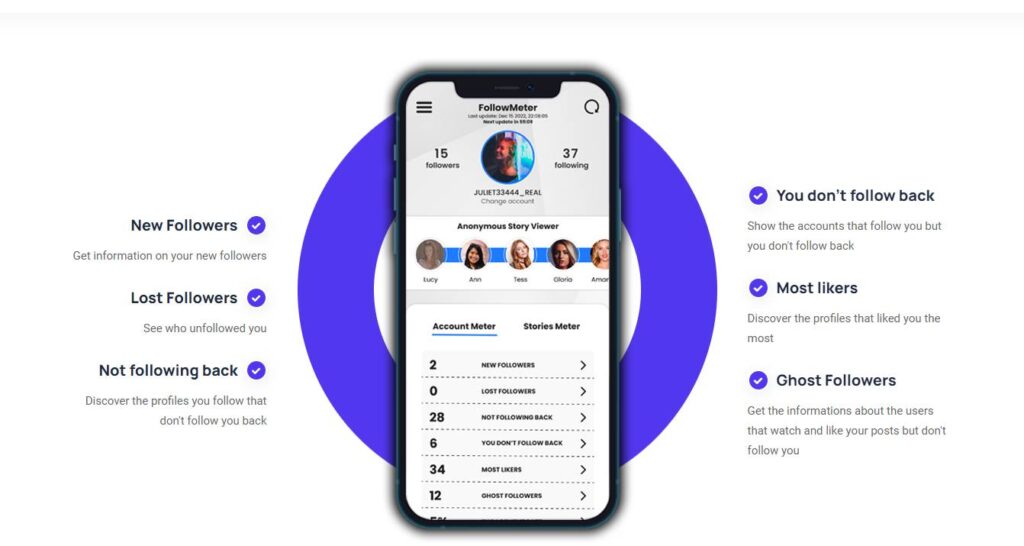 Follower Insights: Followmeter Instagram claims to be a good follower tracker app for Instagram and allows you to track your followers' growth and decline over time. You can also check unfollowers Instagram online.
Engagement Metrics: It provides insights into your likes, comments, and overall engagement on your posts.
Ghost Followers: The app helps you identify and remove inactive or ghost followers, improving your account's authenticity.
Audience Demographics: You can gain valuable insights into your audience's demographics, including age, gender, and location.
Post Analytics: The Followmeter app provides detailed statistics on your posts, helping you understand which content resonates most with your audience.
If you're using the Follow Meter app, you might have noticed that it offers a limited service. While it provides some insights, it also relies on Instagram automation, potentially harming your Instagram account.
For a safer and more effective way to unfollow ghost followers, we recommend considering an Instagram growth service like AiGrow.
AiGrow offers a dedicated account manager and focuses on manual growth strategies. This means you'll have a real person helping you grow Instagram followers organically.
FollowMeter for Instagram: Pricing
Follow Meter provides features for those seeking to enhance their Instagram presence. However, it's crucial to consider whether the costs outweigh the potential benefits. While the Followmeter app does offer a free version with limited features, unlocking its full potential necessitates subscribing to one of its paid plans.
The pricing structure may vary depending on the subscription duration, typically offering monthly, quarterly, and annual options. However, before you reach for your wallet, here's an important question:
Will investing in the Follow Meter app for unfollowing and Instagram insight genuinely help you manage your unfollowers meaningfully and sustainably?
Like many similar tools, it's worth noting that Follow Meter does not guarantee manual unfollowing. Aggressively pursuing automated unfollow action can violate Instagram's guidelines and potentially harm your page's credibility and reach.
Instead, consider an alternative like AiGrow. AiGrow offers a more holistic approach to unfollowing. With AiGrow, you get a dedicated account manager and the assurance that all the unfollowing actions are aligned with Instagram's daily limits.
Why Choose AiGrow?
Dedicated Account Manager: AiGrow provides a dedicated account manager who understands your goals and tailors their strategy to help you achieve them.
Real, Engaging Followers: Unlike FollowMeter, AiGrow focuses on acquiring real followers who are genuinely interested in your content. These followers are likelier to engage with your posts and contribute to your Instagram success.
Compliance with Instagram Guidelines: AiGrow adheres to Instagram's community guidelines, ensuring that your growth strategy remains within the platform's rules and regulations.
So, before you invest in the Follow Meter app, ask yourself: Do you want a quick fix with potentially empty numbers, or are you seeking a more genuine, sustainable growth strategy for your Instagram account?
Consider the long-term benefits of real engagement and authenticity, and explore alternatives like AiGrow that can help you achieve your Instagram goals while staying within the platform's guidelines.
Is Followmeter Approved by Instagram?
The FollowMeter service has the potential to cause problems by providing inaccurate information about your fraudulent and low-quality followers, violating Instagram's restrictions, and hurting your account.
Instagram has been taking measures to crack down on mass unfollowing robotically, and using services like Followmeter can result in penalties, including account suspension or Instagram shadowbanning.
Be cautious when using apps like the Follow Meter app, as they may employ aggressive tactics against Instagram's terms of service. Instagram encourages organic unfollowing, focusing on manual actions aligned with Instagram's limitations.
Several sources caution against follow unfollowed app Instagram or using services that promise rapid mass unfollowing using robots, as they often deliver fake or low-quality accounts that could put your Instagram account at risk.
Instead, consider AiGrow, a more reliable option. With AiGrow, you'll benefit from a dedicated account manager for just $1 daily. This manager will help manage your unfollow actions, ensuring that all unfollowing is manual and risk-free. This approach fosters genuine engagement and keeps your Instagram profile anatomy safe and authentic.
Do you want a steady flow of organic followers? Click here.
What Is The Best Followmeter Alternative?
If you're looking for an alternative to Follow Meter that provides completely real insight and manual risk-free unfollowing while offering a personalized approach, AiGrow is worth considering.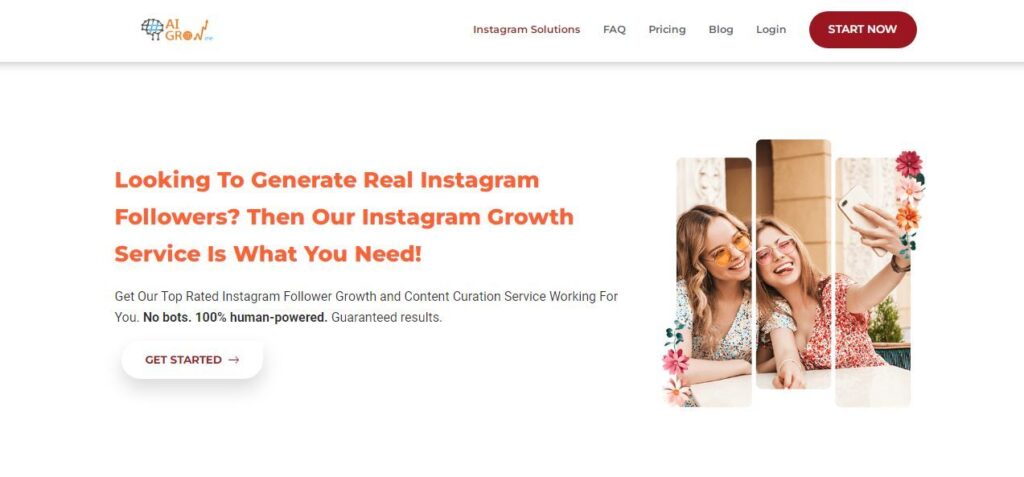 AiGrow is a leading Instagram growth service that takes a manual and personalized approach to help you grow your Instagram followers. Unlike automated tools that may provide fake or low-quality followers, AiGrow focuses on real and genuinely interested followers. Here's what sets AiGrow apart:
Manual Growth: AiGrow doesn't rely on automation alone. They assign a dedicated account manager to your Instagram account who engages with other users on your behalf, resulting in authentic followers.
Personalization: Your dedicated account manager tailors their approach to your specific goals and target audience, ensuring your Instagram marketing strategy aligns with your needs.
Proven Results: AiGrow has received positive reviews and testimonials on Trustpilot and other platforms from users who have experienced genuine follower growth and engagement.
Compliance: AiGrow's approach aligns with Instagram's guidelines, avoiding the risks of buying followers or using automated tools.
In a world where genuine engagement and authenticity are paramount on Instagram, AiGrow offers a compelling alternative to Follow Meter by providing a dedicated manager who can help you organically attract real and engaged followers.
Do you want to boost your Instagram reach? Click here.
Aigrow Mass Unfollow Package: Go For Manual Unfollowing
🚀 Unfollow 3k Followers with Ease: Say goodbye to unwanted followers cluttering your Instagram account. AiGrow's Mass Unfollow Plans allow you to effortlessly unfollow up to 3,000 followers, helping you maintain a cleaner and more engaged follower base.
👤 Dedicated Account Manager: They understand the importance of a personalized approach. When you choose AiGrow, you get a dedicated account manager to guide you through the process, answer your questions, and provide tailored recommendations for your Instagram growth strategy.
📱 WhatsApp Number Required for Instagram Connection & Verification: They prioritize security and verification to ensure the safety of your Instagram account. Their WhatsApp verification process adds an extra layer of protection and authenticity to your account.
✉️ Email Support: Their team is here to assist you every step of the way. Their responsive email support team is just a message away if you have any questions or concerns or need assistance.
🔐 Safe & Secure: AiGrow is committed to the safety of your Instagram account. Their services are designed to align with Instagram's guidelines, ensuring a secure and risk-free experience for their users.
🤝 Manual Unfollowing: They follow Instagram's best practices by offering manual unfollowing, reducing the risk of account-related issues. Rest assured that your Instagram account is in capable hands.
Join AiGrow's Mass Unfollow Plans today and take control of your Instagram followers like never before! Streamline your follower base, engage with your target audience, and watch your Instagram presence flourish.
Visit Their website or contact us now to get started on your Instagram growth journey with AiGrow! 📈✨
Get your mind off your Instagram ghost followers' worries.
Aigrow Services and Packages
AiGrow is a versatile platform designed to supercharge your Instagram presence with various services and features. Here's an overview of what AiGrow offers: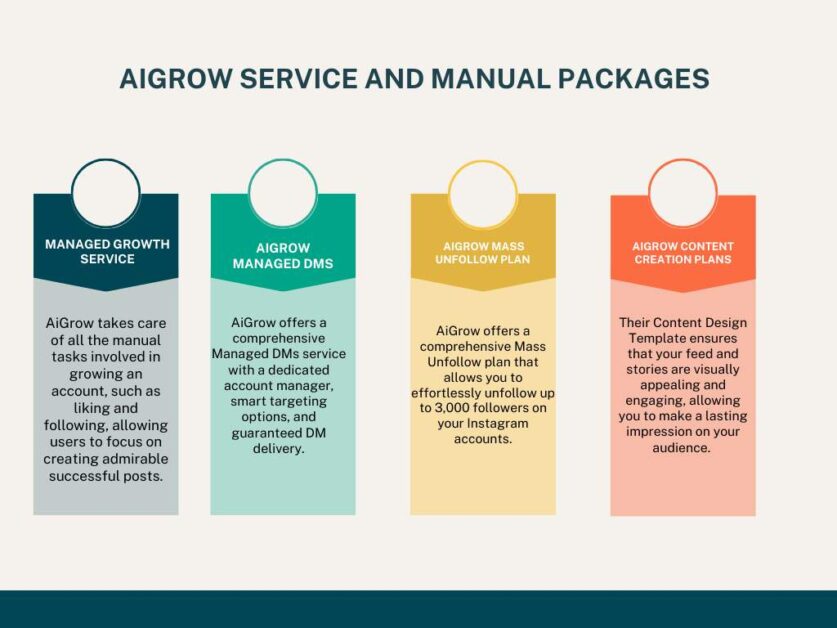 🌟 Instagram Growth Services: AiGrow assists you in organically growing your Instagram followers. This includes targeted follower acquisition, engagement boosters, and content optimization.
🤖 Manual Hashtag Recommendations: The aiGrow account manager suggests the best hashtags for your posts, increasing their discoverability.
💎 Content Creation and Strategy: Get expert advice on content creation for social media to make your Instagram profile stand out.
💬 Direct Message Management: Manage your Instagram DM notification efficiently with AiGrow's DM tools. You can schedule messages, automate responses, and organize your inbox.
📊 Analytics and Insights: Gain deep insights into your Instagram performance. Track follower growth engagement metrics and understand your audience better.
Grow Followers: AiGrow specializes in increasing your follower count by connecting with users who are genuinely interested in your content.
📆 Post Scheduling: Plan and schedule your Instagram posts in advance. AiGrow offers a user-friendly scheduler to keep your content consistent.
👻 Ghost Followers Removal: Detect and remove ghost followers effortlessly. Keep your follower list clean and engaged.
AiGrow Features and Benefits
AiGrow offers comprehensive features and benefits designed to supercharge your Instagram growth. From dedicated account managers to organic follower acquisition, it provides a holistic solution for enhancing your Instagram presence.
💬 24/7 Customer Support: AiGrow offers reliable customer support to assist you with any questions or issues.
💲 Affordable: You can access this service for just $1 a day, making it cost-effective.
🧑‍💼 Dedicated Account Managers: AiGrow provides a dedicated account manager who tailors your Instagram growth strategy to your goals and audience.
🌱 Organic Growth: AiGrow emphasizes organic growth, ensuring that you gain real and engaged followers.
🔒 Safety: It prioritizes your Instagram account's safety and follows Instagram guidelines.
🚫 Unfollower Service: Identify and unfollow inactive or unwanted accounts to maintain a healthy follower-to-following ratio.
Live Onboarding: Some services provide live onboarding sessions to help you get started with AiGrow effectively.
Live Meeting with Dedicated Account Manager: Depending on your plan, you might have access to a dedicated account manager who can provide guidance and support.
📈 Enhanced Visibility: With AiGrow, you can improve your Instagram engagement and visibility.
Time-Saving: Save time by letting AiGrow handle your Instagram growth strategies.
Whether you're an aspiring influencer, a business looking to enhance your Instagram presence, or want to grow your followers organically, AiGrow's comprehensive suite of services has you covered.
AiGrow Pricing
AiGrow offers various services to help grow your Instagram presence with a manual approach and a dedicated account manager. One key feature is the provision of a dedicated account manager who will engage with other users on your behalf to attract real followers.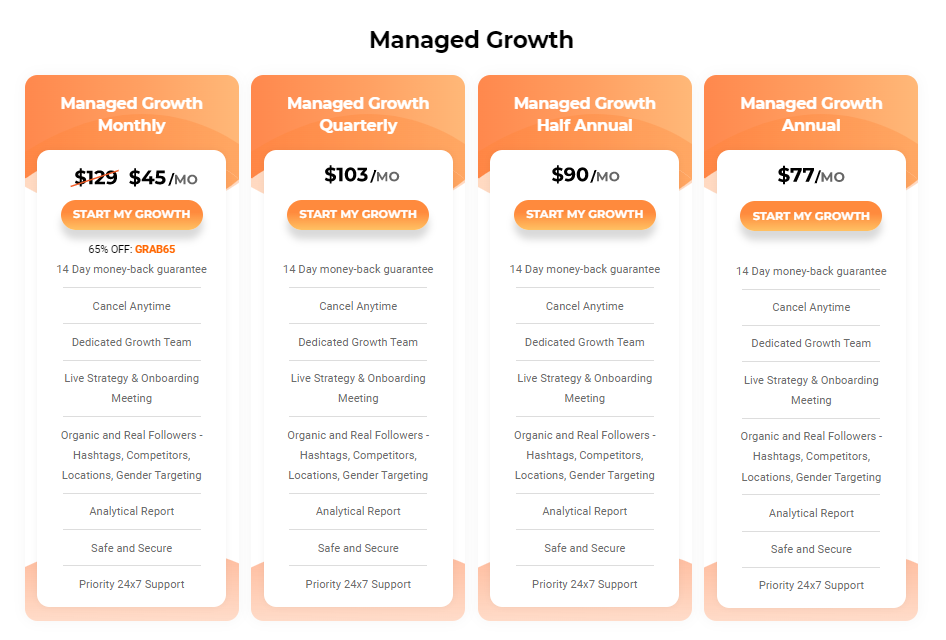 While specific pricing details may vary and could change over time, it's worth mentioning that AiGrow aims to provide these services at an affordable cost. You can manage your DMs, follow and unfollow other users to organically grow your page, and utilize the expertise of a dedicated account manager for $1 a day.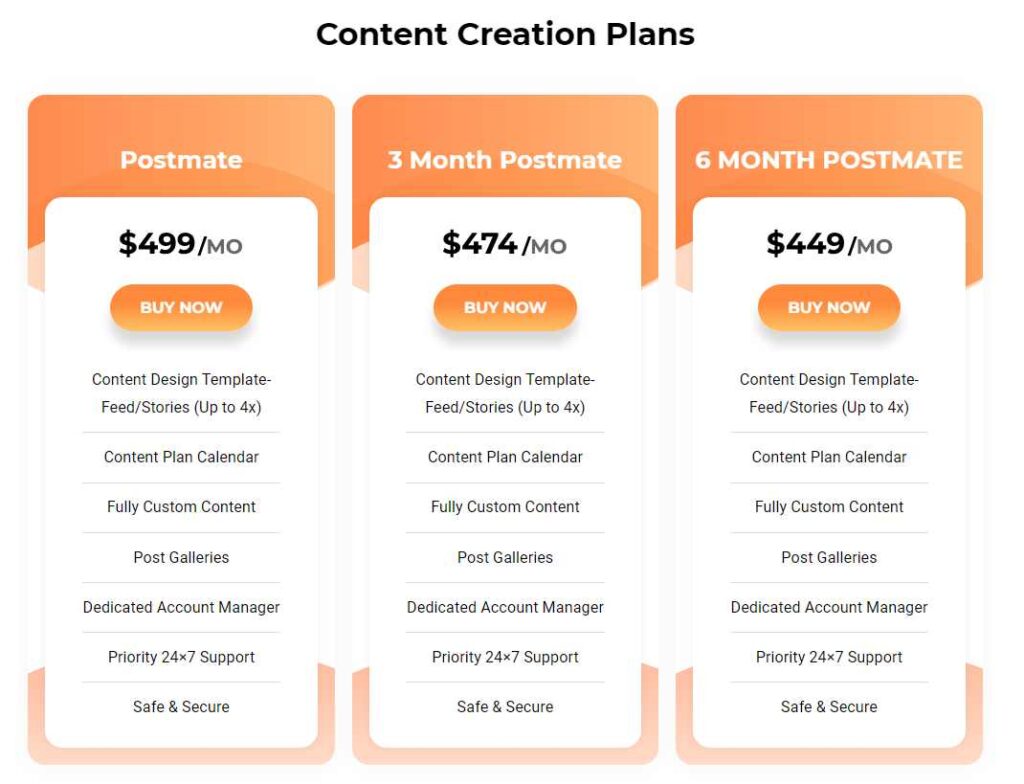 To get the most up-to-date and detailed pricing information, it's recommended to visit the AiGrow Packages and Pricing page on their official website.
Conclusion on Followmeter
In conclusion, Followmeter claim to offer a tool for tracking your Instagram performance, offering features like follower insights, engagement analytics, and growth tracking. However, it's essential to consider its limitations, such as potential privacy concerns and the need for a premium subscription.
If you're looking for alternatives and want more than just metrics, AiGrow is an excellent option to explore. AiGrow offers manual growth strategies, a dedicated account manager, and the promise of real, organic followers.
FAQs on FollowMeter Reviews
Q1: Is Followmeter Safe?
While Followmeter Instagram is generally safe, some users have raised privacy concerns. Review the app's permissions and privacy settings before using it.
Q2: Can I Trust the Follower Count Provided by Followmeter?
While FollowMeter aims to provide accurate data, some users have reported discrepancies in follower counts. It's advisable to cross-check this information with Instagram's native analytics.
Q3: Is Followmeter Legit
Yes, Followmeter Instagram is a legitimate tool. However, it's important to be aware that the followers you gain through it may be fake, potentially harming your Instagram page's credibility and performance.
Q4: Are There Any Alternatives to Followmeter for Instagram?
If you're exploring alternatives to FollowMeter online for Instagram, consider AiGrow. AiGrow offers a dedicated account manager who tailors your growth strategy to your goals, ensuring a personalized experience. It strongly emphasizes organic growth, meaning your followers are real and genuinely interested in your content, leading to higher engagement and credibility.
Q5: Can I Use Followmeter for Instagram on Android and iOS Devices?
Yes, FollowMeter is available on both Android and iOS platforms. You can download it from the respective app stores.
Q6: How To Check Unfollowers Instagram Online?
You can manually check your followers list on the Instagram app. Compare your current followers with a previous list to identify unfollowers.
Q7: Does Followmeter Work?
Yes, FollowMeter does work to some extent. However, it's important to note that FollowMeter uses bot actions, which can potentially harm your Instagram page or even lead to account issues.