Many professional photographers love to display their pictures in public. Instagram is one of the most popular visual social media platforms that provides the best opportunity for photographers to showcase their photos and ideas. Therefore, it is important to know "How to get more Instagram followers for photographers?"
Photography is an amazing hobby and a fascinating job, although it needs crafts and creativity to become a professional photographer. Especially when it comes to Instagram photography and the competitive battlefront. Many photographers are making huge bucks from Instagram photography, and why not you be the one?!
This article provides an overview of the best photography tips to get more followers on Instagram.
So, let's dive in!
How to Get More Instagram Followers for Photographers in 2021?
If you are concerned about getting more Instagram followers for photographers, the short answer is "by being creative and innovative in Instagram photography." 
In the following, you are going to review some Instagram photography tips:
1. Select Your Niche
Many photographers are performing Instagram photography. However, those with brand new ideas can get more Instagram followers and stand out in the crowd. If you have something special in your mind, then turn it into action. Otherwise, take your time to search on Google or other Image-based social media like Pinterest and select the top Instagram niche that is your favorite also. Below are some topics you can get ideas of Instagram photography niches:
Lifestyle

Architecture

Art

Gastronomy

Fashion

Nature

Sport

Travel

Animal

Hobbies

Tech

Adventure

Select Your Niche
2. Build a Rich Profile
First impression, best impression!
A photographer's Instagram bio picture makes the first impression on the audience at a glance. Therefore, placing a chic and absorbing photographer's Instagram bio picture is essential to attract attention. 
Secondly, photographers need to describe their page objectives in the photographer's Instagram bio. Indeed, this can persuade audiences to follow them or not. So, do your best to make a clear and brief bio and define yourself and your perspectives clearly and beautifully.
You can use emojis, craft vocabulary, and your passions. Most importantly, a photographer's Instagram bio link plays an effective role. Therefore, create a business Instagram account and build a rich profile.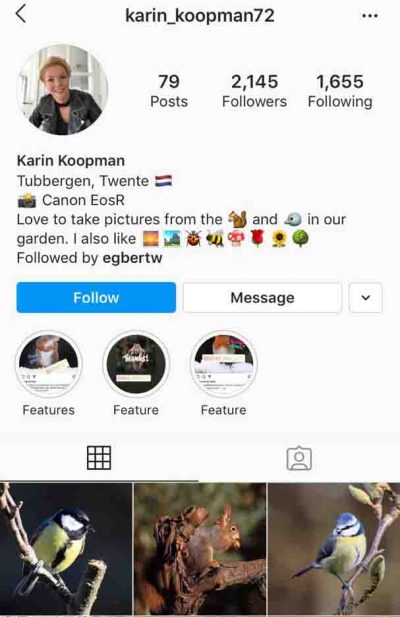 3. Post High-Quality Photos to Get More Followers
Considering "How to get more Instagram followers for photographers?" The most important part of an Instagram photography page is photos. Indeed, Instagram photographers crave climbing up the pecking edge of popularity, which will happen by posting high-quality photos. Therefore, ditch your mobile phones and use an advanced and high-tech camera. Moreover, you can take advantage of photo edit tools like Photoshop to enhance the quality and add effects to the photos. If you don't know how to work with these tools, hire someone or participate in educational courses.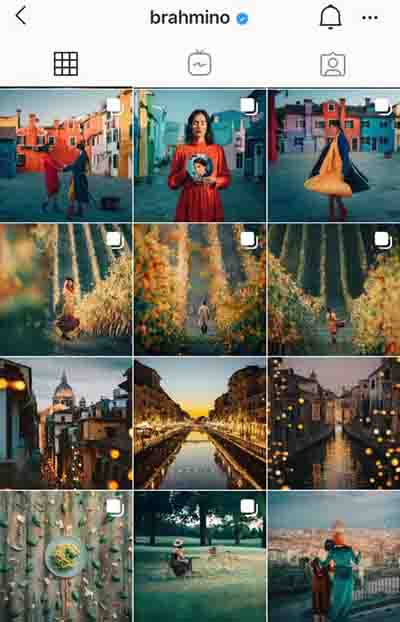 Simone Bramante is a professional photographer who takes impressive photos.
4. Show Behind the Scenes
Give followers a personal touch and an insight into what goes on behind the scenes. In fact, it is important that people feel you are a human out there taking photos and recording nice memories and experiences.
5. Tell a Visual Story by Instagram Photography
Visual storytelling is an engaging Instagram photography strategy. Many people love to look at serial eye-catching and heart-touching photos and guess what is happening to the photos' characters. That is, you can help them use their imagination and create their own stories.
Above all, you can add multiple photos to your Instagram Stories and add music to your stories.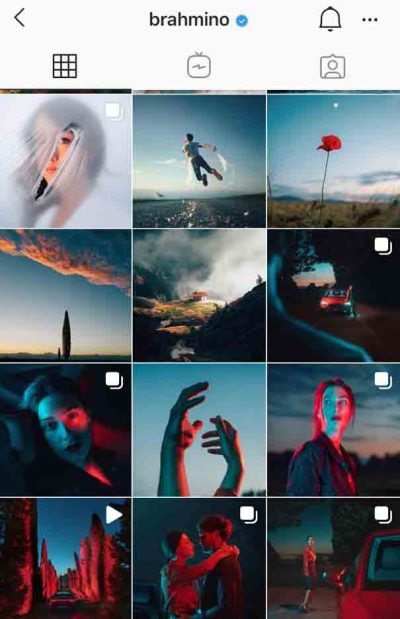 6. Make Most of the Creative Captions
It is best to tell a part of your story in your Instagram captions and give your audience a hint to guess the rest. Additionally, you can write for your audience about the feelings and experiences when taking the photos.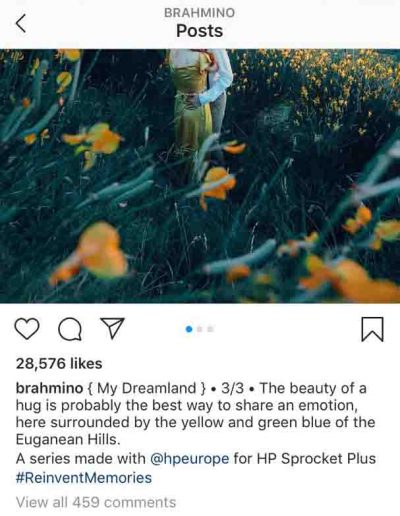 7. Cash in on Photography Hashtags on Instagram to Get More Followers
Photography hashtags on Instagram are among the most efficient methods to boost engagement and drive followers that fit your niche. Especially, as people can follow hashtags, you can get famous on Instagram using hashtags.
Hashtags make a post more easily to discover, and a feed can contain 5 to 30 hashtags like below:
Brand-specific

Location-specific

Event-specific

Product-specific

Challenge-specific

Subject-specific

Campaign-specific

Lifestyle specific

Contest-specific

Cash in on Hashtags
8. Tag People and Brands
Engage your audience by tagging popular brands, celebrities, and influencers. Also, you can tag locations and people that you are posting their photos. So, their followers may notice you and engage with you in the tagged library. Most importantly, this would be a primary step to build your campaign and community.
9. Use UGC and Instagram Hubs
User-Generated Content is one of the best ways to get more followers for photographers. In this case, you can repost and share others' stories and posts when they post your photos and tag you in their posts. 
On the other hand, Instagram hubs are the accounts that gather photos in a special niche on their pages, like a photo album. 
10. Build Instagram Photography Campaign to Get More Followers
Interact with your followers and other professional Instagram photographers to build a campaign and community. Therefore, follow, like and comment on them and most probably, they will return to you and give as good as they get. You can also make DM groups on Instagram with them.
11. Host Instagram Photography Contests
It is a great idea to host Instagram photography contests and giveaways and praise the winner. Also, you can participate in Instagram photography contests and giveaways from other Instagrammers. Actually, this is an effective way to get more followers for photographers exactly relevant to their niche.
How to Make Money as a Photographer on Instagram
Professional photographers dedicate a huge deal of time to taking photos. Therefore, most of them think about how to make money as a photographer on Instagram?
Here are some Instagram photography tips to make money:
Performing all these Instagram photography tips to get more followers and make money as a photographer on Instagram is not easy. Indeed, you need to post on time and interact with your followers that may take time. 
But, don't worry! Here is a great assistant for you. So, stay tuned!
How to Get More Instagram Followers for Photographers Fast
AiGrow is a complete Instagram growth and engagement solution for photographers looking to generate targeted followers.
To get more Instagram followers for photographers, the AiGrow Instagram management service provides options of any size.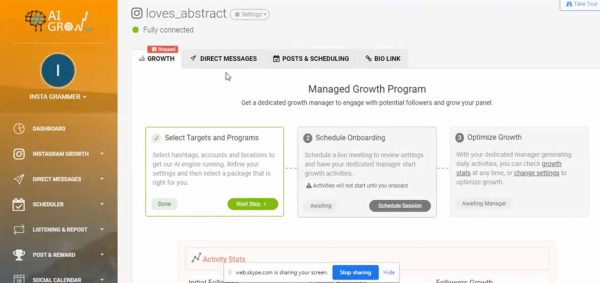 A team of Instagram experts will drive engagement and grow your Instagram followers organically. Real deal! Guaranteed Followers; no Instagram bots, no fake followers. Sign up for free!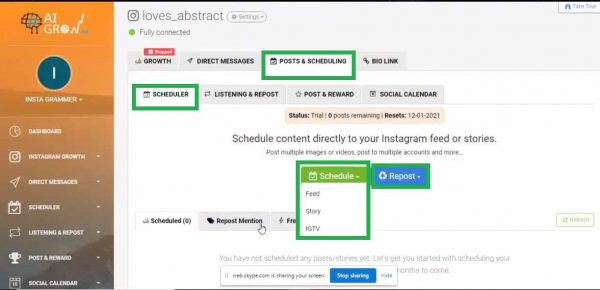 AiGrow features to assist you in getting more Instagram followers for photographers: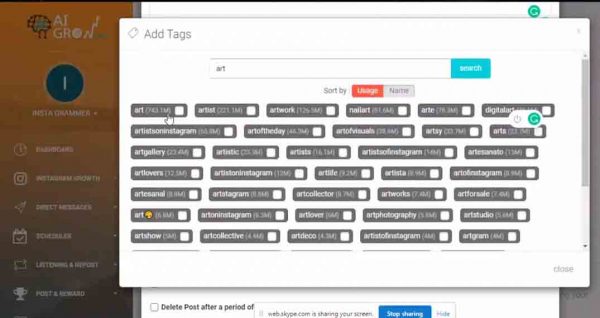 Final Thoughts on More Instagram Followers for Photographers 
Although setting up an Instagram photography page is easy as a pie, getting more followers and sticking in the competitive market demands discipline. However, if you perform your tasks perfectly, surely you'll fulfill your dreams. This article tried to help you go forward to reach your goals and make your dream job really.
---
And make sure to read more of our amazing content: