Instagram is one of the most popular social media applications with more than one billion monthly active users. It is common knowledge that Instagram has created a great platform to share visual content, including videos. However, many Instagram users report that Instagram sound is not working in videos.
There are always inevitable glitches and problems in social media apps. We have already addressed some issues you might face on Instagram, such as problems playing videos, the video upload getting stuck, or even the wrong follower count. 
Now, you may be hearing a video sound with a delay. Or, you may notice that the Instagram sound is not working altogether. So, why is Instagram audio out of sync or not working, and how can you fix it? 
The glitch may have different causes. In most cases, It is related to your device's settings and internet connection. Although it may seem baffling at first, sound issues Instagram video sound problems are fortunately easy to fix. 
This article is the ultimate guide on understanding why your Instagram sound is not working and how to fix it!
Read on to learn ten practical solutions for fixing your Instagram video sound problems! 
Why Is Instagram Sound Not Working?
The concept of sound problems on Instagram seems more complicated than usual. The confusion occurs because Instagram's default setup is to play videos soundlessly. 
So it is essential to check the settings before deciding if this is a glitch. When you play an Instagram video, and there is no sound, check for a small speaker icon at the bottom right of the video. 
If you tap on the speaker icon or video and your volume isn't off, you should hear the sound. If the Instagram video sound is not working, you could check for the following reasons.
Your media volume is off.

Your device is connected to Earbuds or Bluetooth speakers. The person who posted the video has turned the sound off while uploading it on Instagram. In this case, you will see a sentence like 'This video has no sound' when you tap on the video.

Certain types of content don't feature audio. For instance, when Instagrammers

post a loop video or boomerang on Instagram

, it won't have sound.

There's a problem with your Instagram application or your device.
Below, we mention the solutions for the common Instagram video sound problems! 
#1 There Is No Instagram Video Sound Problem
As mentioned above, sometimes the videos have no sound because of the way the users have uploaded their videos on Instagram.
Many Instagrammers choose to remove video sounds before publishing them. This issue may trick the viewers into believing that the Instagram audio is not working for them!
However, Instagram allows users to share a video on their posts or stories without sounds. That's why you may think there is a problem. But if this is the case, you can see the warning "This video has no sound"  at the bottom left when you tap on the video. 
So make sure you pay attention to this little fact before you start troubleshooting!
#2 Turn On Your Ringer If Instagram Sound Is Not Working 
Many users face Instagram video sound problems on their iPhones. And the problems seem to disappear when they use a different device. So, what's wrong here?
If you see the audio icon at the bottom left of the video, yet you still cannot hear the sound, the problem could stem from your iPhone's setting.
By turning off the silent mode, you can fix the issue.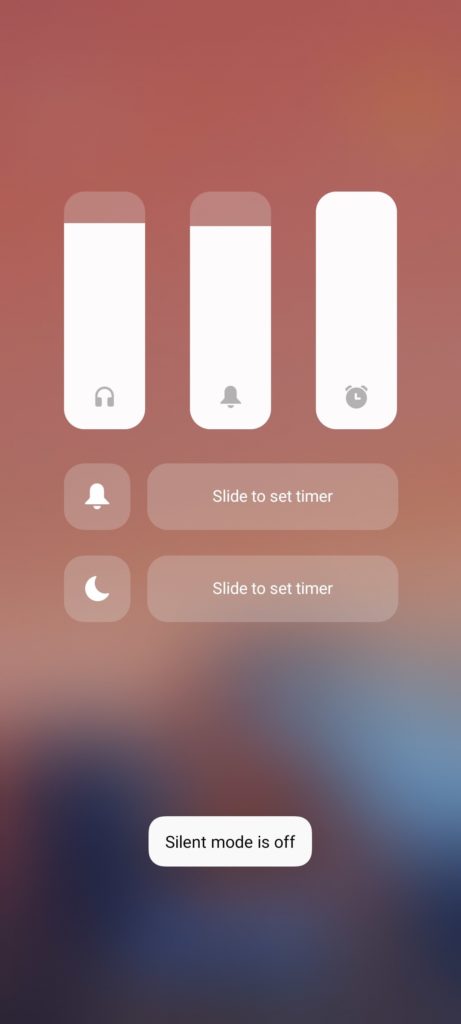 Now, you shouldn't have any Instagram video sound problems!
#3 Speaker Or Earpods Are Still Connected
There are times that you forget to disconnect your speakers and headphones from your smartphone. The result is that even if you are not using them, the sound will end up there. 
So, we recommend you check if any other Bluetooth speakers or earbuds are unintentionally connected to your phone.
#4 Clear Your Application Cache
When your Instagram's cache is not clear, there is a great chance that you face unknown issues. For instance, many users have reported that they can't post on Instagram or that their Instagram stories are not being posted. 
In addition, Instagram video sound problems can also be relevant to your application's cache. So, if none of the above methods worked, try to clear your cache. It can seriously help! 
You can take the following steps to clean your Instagram cache on your phone:
On your Android phone: Go to  Settings —> Apps —> Instagram —> Clear data.
On an Apple device: Go to  Settings —> General —> Storage and iCloud usage. Next, find the Instagram application and click on the 'Remove and data document.'
This way, Instagram stops using the cache data, and you can instantly fix all the related problems.
#5 Your Application Is Out Of Date
Suppose you have taken all precautions above. If the video sound is still not working on Instagram, check if you recently updated the application. 
Updating your IG will help sort out sound issues. Once you update it, you may also enjoy the new Instagram algorithm and all the new features like Instagram reels. You may find Instagram's application on the App Store and Google Play.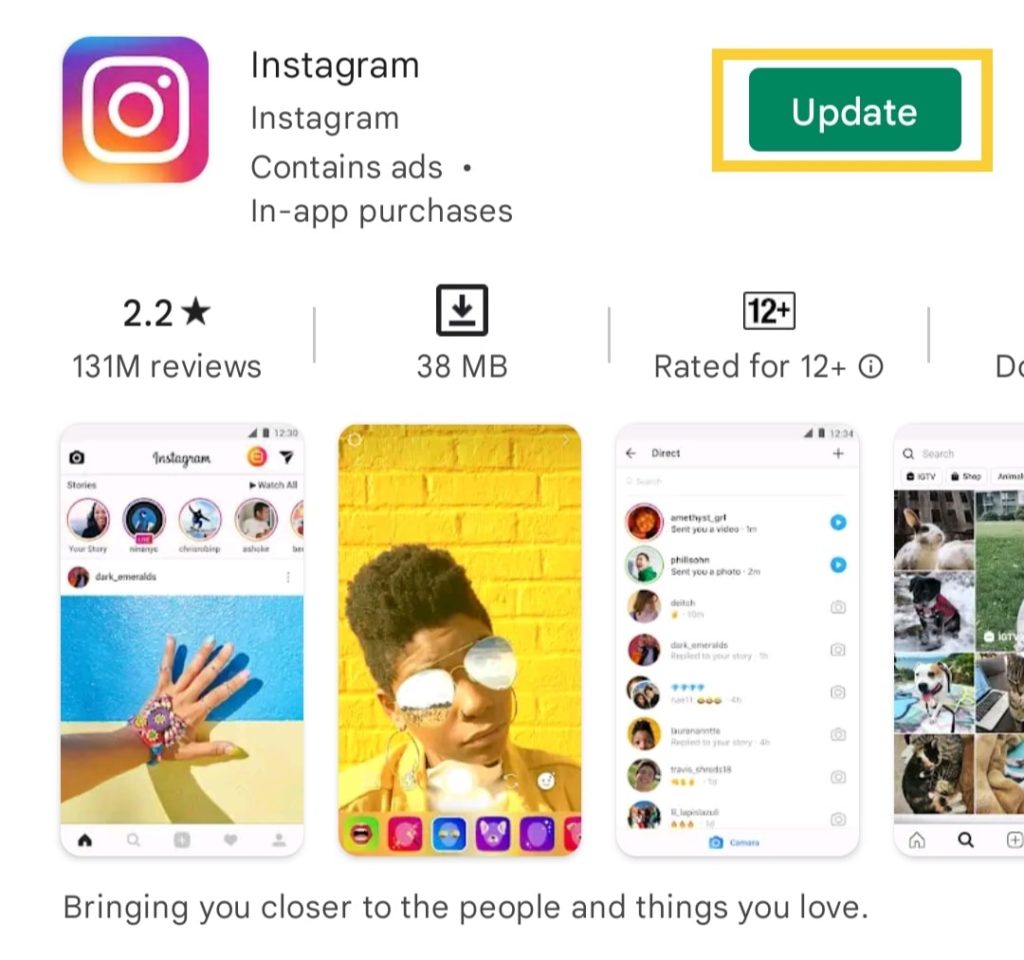 #6 Force-stopping Instagram
If you are still experiencing the Instagram audio glitch, you should consider force-stopping the app. Sometimes closing and manually reopening the application can fix Instagram video sound problems with unknown sources. 
However, if the Instagram sound is still not working, we recommend force closing the application.
To close your Instagram's application manually on your iPhone, follow the path:
First, open your iPhone's settings.

Then, go to 'General' and 'iPhone Storage.'

Now, choose 'Instagram' and 'Offload App.'
To close your Instagram's application on your Android device, follow this path:
Settings —>  Applications —>  Instagram —> Force Stop.
Open the settings.

Now, go to 'Applications' and choose 'Instagram.'

Select 'Force Stop.'
#7 Turn Off Power-Saving Mode for Instagram Video Sound Problems
When your phone is on the power saving mode, it has difficulties performing specific actions. It can sometimes lead to sound problems and loading Instagram videos ultimately. 
We recommend turning off the power-saving mode to troubleshoot the problem. Then, check if the Instagram video sound problems are fixed while loading a video.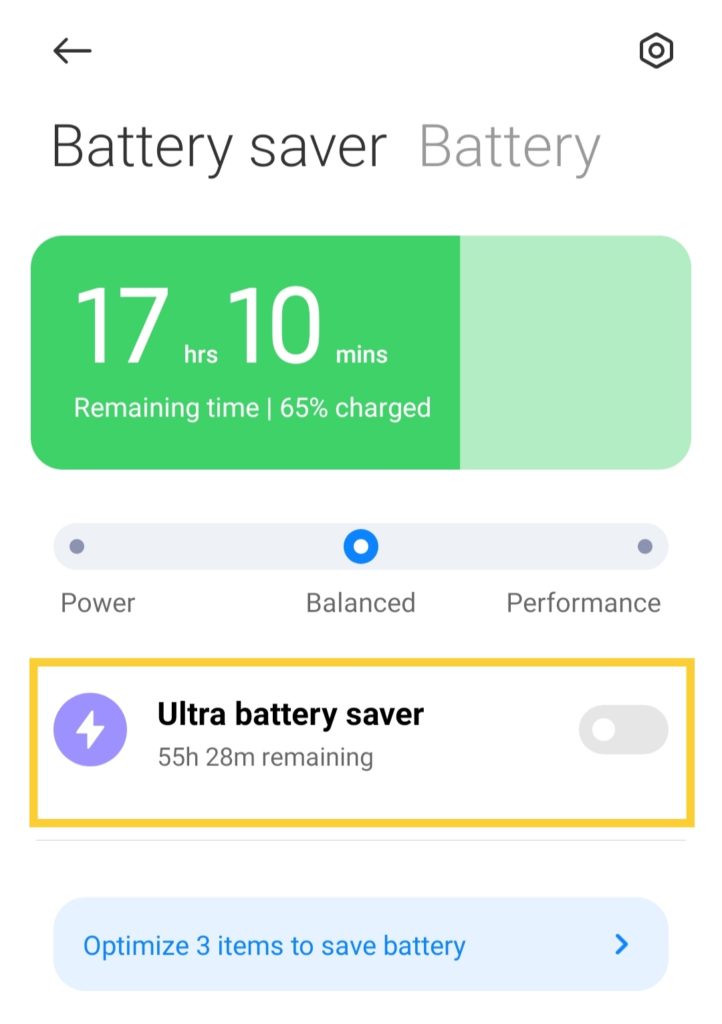 After doing this, you may need to force close Instagram before checking. Then, take the steps mentioned in Solution 6.
#8 Instagram Sound Not Working? Reinstall The App
If you are sure that your internet access is fine, and none of the other solutions proved helpful, there is only one way to help. 
But we still want to recommend you restart and reboot your device first. And if it does not work, we recommend you uninstall and reinstall the application.
We suggest this method because there might be an application issue. For example, it is now common knowledge that Instagram sometimes keeps crashing. 
However, some Instagram sound glitches and application bugs will resolve themselves after reinstallation. So, take the following steps to uninstall it.
Go to your device's Settings —> Applications/Manage Applications —> find Instagram —> Tap on the Uninstall button.
#9 Download The Videos To Round Instagram Video Sound Problems
If there is an application glitch and it did not fix even after the reinstallation, you can be sure that the Instagram support team will attend to it as soon as possible. 
Nevertheless, sometimes we need to watch an Instagram video Instantly. There is only one way to do so in such cases: to save Instagram videos. 
One needs to use third-party Instagram tools to download Instagram videos, as downloading is not naturally possible on Instagram. Here we recommend signing up on AiSchedul to download and repost IG videos. 
AiSchedul is a user-friendly Instagram management tool that allows you to host giveaways, schedule IG posts, identify the best hashtags, and more!
You can find your way easily as soon as you have logged in; however, there is also an ultimate guide to download Instagram videos via AiSchedul.
So, sign up on AiSchedul now and give it a try. You won't regret it!
#10 Disable Instagram's Access to Your Mic and Camera 
If your Instagram sound is not working again, you can disable your microphone and camera access from your setting and enable it again on the app. 
To do so:
First, open Settings, and find app permissions. 

Then, turn off Instagram's access to the microphone and camera.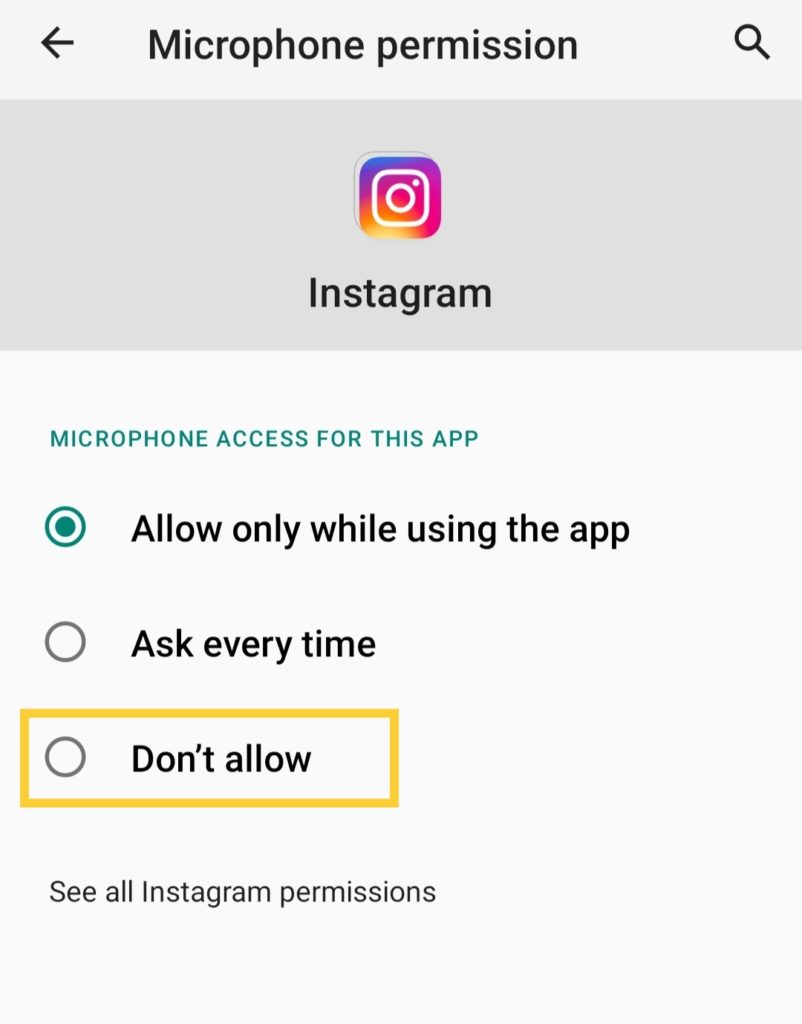 To turn it back on, open Instagram. On the feed, swipe right to open the camera. Then, Instagram will ask for permission to access your microphone and camera. Once you allow it, it's over!
FAQs on Instagram Sound Not Working
So far, we have analyzed some reasons as to why your Instagram sound is not working and how you can fix it. Now, we can get to your frequently asked questions on this tricky subject!
1- What to do if the Instagram notification sound is not working?
In case your Instagram notification sound is not working, you should refer to your device's settings. You have probably turned notifications off for specific apps!
To turn it back on, follow the steps below:
Open 'Settings' and choose 'Notifications & Control Center.'

Then, tap on 'App Notifications' 

Now, find Instagram, and switch the notifications back on!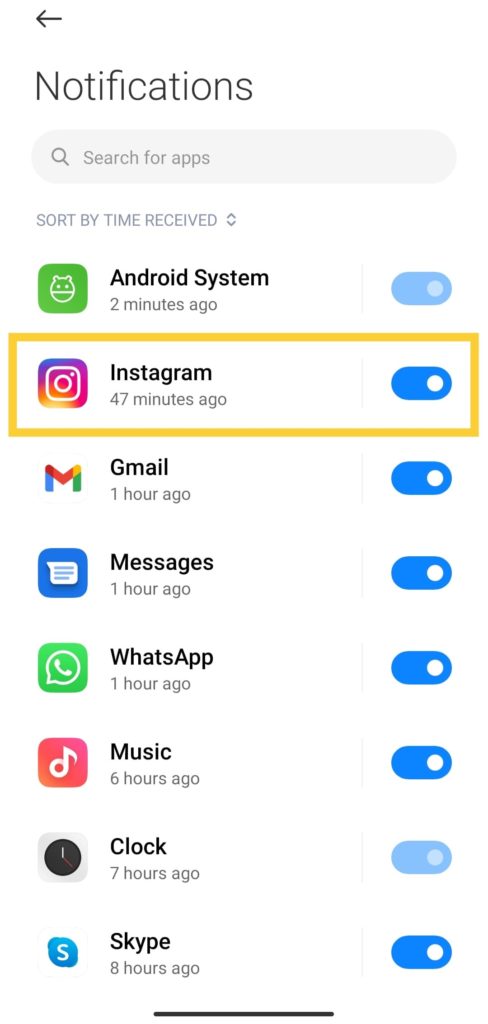 2- What should I do if Instagram reels sound is not working?
You should probably fix it if you go through the mentioned ten solutions for your Instagram video sound problems! But, if you see warnings, like 'music is not available in your region,' you have limited options!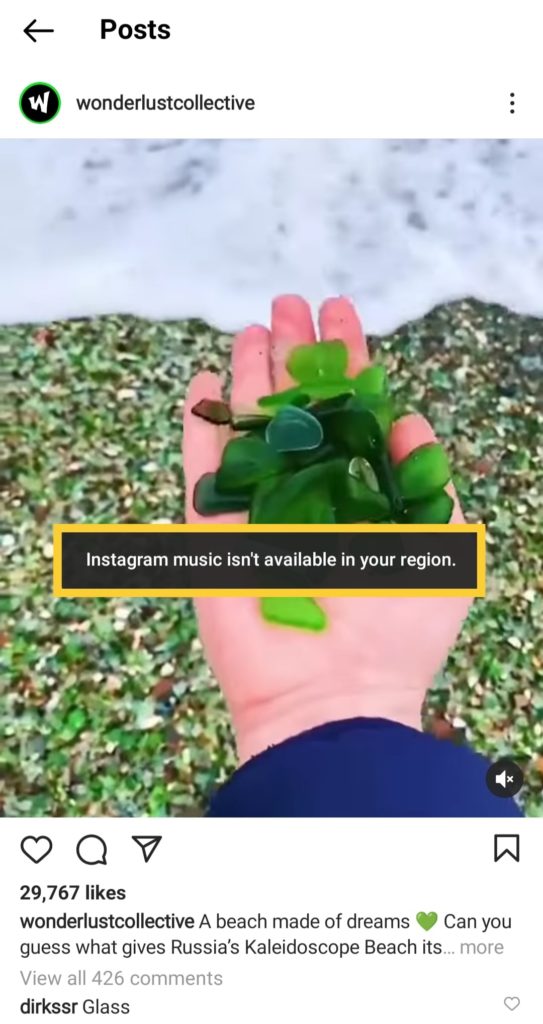 Instagram reels and music are only for 50 countries. So, if you have problems like the Instagram sound not working, it probably stems from this restriction. 
To fix it, try these two options:
1. If you have a private account, you can switch to a business account on Instagram. And if you have a business account, switch to private! This action should make the option available for 48 hours. But it doesn't cut it, right?!
2. Get a VPN and set the target country to the USA.
3- What can I do about Instagram video sound delays?
Many Instagrammers complain of sound delays; some even say that Instagram reels audio is out of sync! To fix such problems, return to our list of practical remedies!
These ten solutions should do it for you!
Final Words on Instagram Sound Not Working
Instagram is a great platform to share visual content. However, many users report sound issues while playing videos on Instagram. These problems are overwhelming but fortunately easy to fix. 
For those who say 'Instagram sound is not working,' we have mentioned the reasons and ten solutions to fix this issue! And most of them are fundamental. So take the steps carefully and pay attention to your internet connection. 
If you still have Instagram video sound problems, feel free to contact our professional support team. They are more than willing to help!