If you're looking for the best app to make reels, you've come to the right place. We understand that creating and editing Instagram reels can sometimes be time-consuming, especially when you have numerous transitions and clips to incorporate. However, with the right reel app, you can streamline your workflow to save a lot of time.
You will find some of the best apps to create engaging reels in this article. These apps have been carefully selected based on their features, user-friendliness, and ability to enhance your Instagram presence. Whether you're a content creator, influencer, or simply a social media enthusiast, these apps will help make your Reels stand out.
So, if you're ready to save time and share stunning reels on your page that will capture your audience, let's get started now.
Why Do You Need the Best Instagram Reel Editing App
In video editing, the right tools are your time-saving allies. These essential editing apps offer a wide range of professional features, ensuring seamless video refinement in no time.
Yet, crafting top-notch Reels can seem daunting. Reel apps are your creative companions. They transform the overwhelming into the achievable, delighting your audience with eagerly anticipated content.
Using reels on Instagram can be an effective way to build brand recognition for online marketers. Whether a pro or a passionate video enthusiast, a treasure trove of apps awaits to empower your content creation on this vibrant platform. With that in mind, it's time to look at the top Instagram reel editing apps for you to create wonders on Instagram.
1. Best App to Make Reels: AiGrow
AiGrow is an all-in-one Instagram growth service that offers a wide range of helpful features and services. To offer the best results to its customers, AiGrow exclusively focuses on Instagram.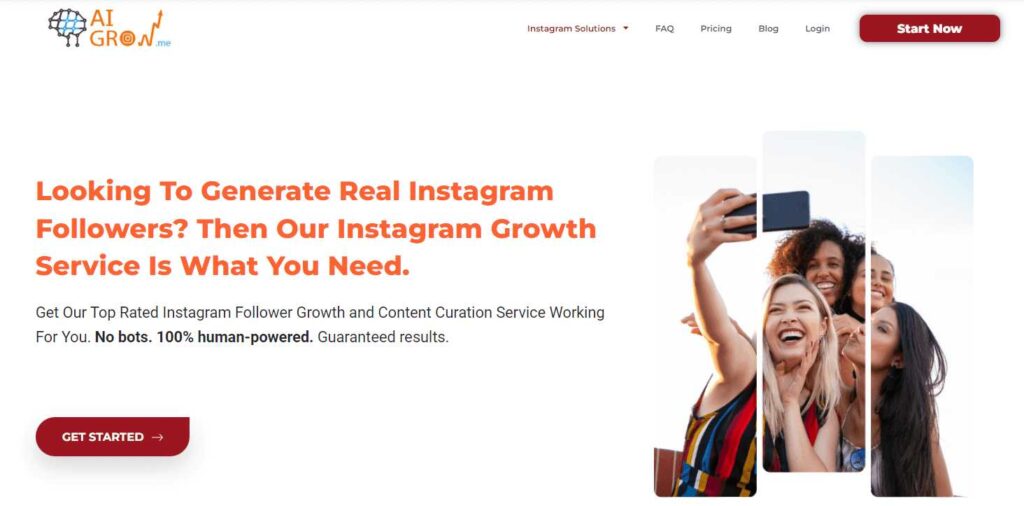 Upon signing up on AiGrow, a highly dedicated and skilled account manager will immediately begin growing your Instagram account 100% manually and safely. This expert manager will set up a strategic growth plan tailored to your unique needs, ensuring a steady increase in your Instagram account.
With AiGrow, your high-quality followers and engagement rates will increase simultaneously. However, there's more to it than that. AiGrow's account managers can also assist you in generating engaging reel content tailored to your page's needs.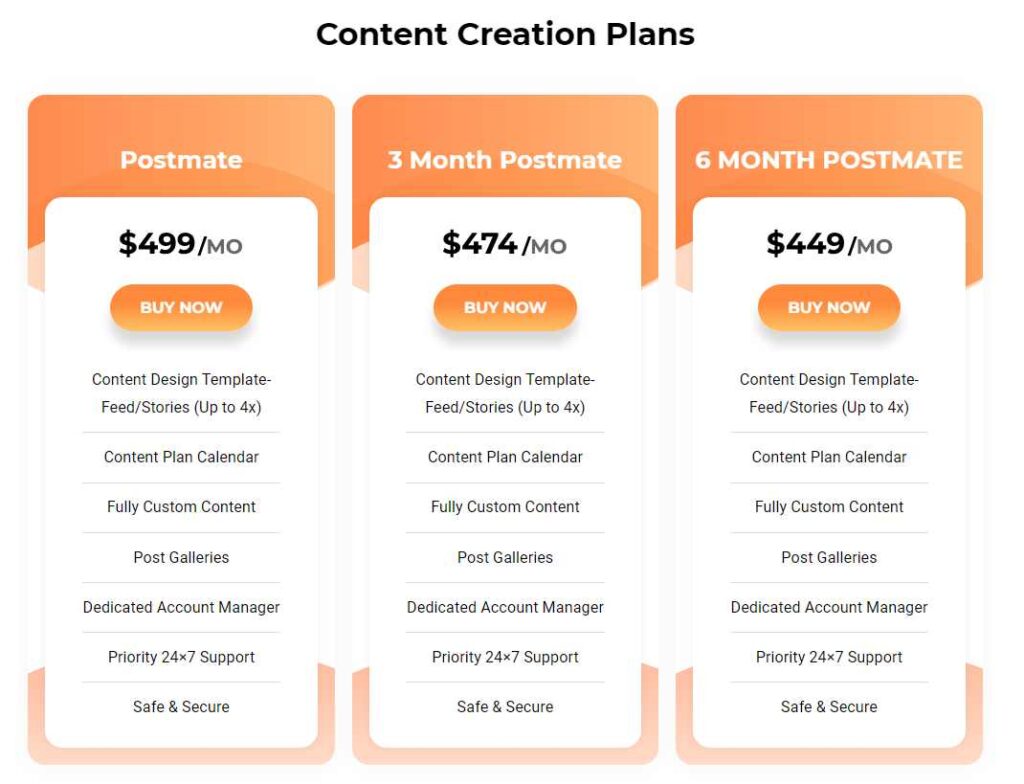 The best thing about AiGrow is that all of these tasks are carried out by experienced Instagram professionals for less than one dollar a day. As AiGrow focuses entirely on organic and manual Instagram growth strategies, it is 100% safe and secure. So there is no risk of your IG account being suspended or banned by Instagram.
AiGrow provides you with the comfort of knowing that your Instagram account is in safe hands and is growing continuously. Your dedicated account manager will be in constant contact with you, providing you with weekly reports on the development of your Instagram account and keeping you informed about its performance.
AiGrow's diverse and helpful features, including manual DM marketing, scheduling and bio link tools, and content creation strategies will address all of your Instagram concerns.
2. Reel App: PowerDirector
PowerDirector is the best reel editing app for Instagram reels. It's a feature-packed app that offers a wide range of tools to help you create captivating and creative reels that grab your viewers' attention.
As the best reel editor app available, PowerDirector gives you access to a variety of filters, effects, and editing features that allow you to experiment with different looks and transform your videos into a new art style. PowerDirector's anime video feature is a standout feature powered by AI technology. It offers four general art styles with several options within each. You can then choose the art style that best expresses the vibe of your reel.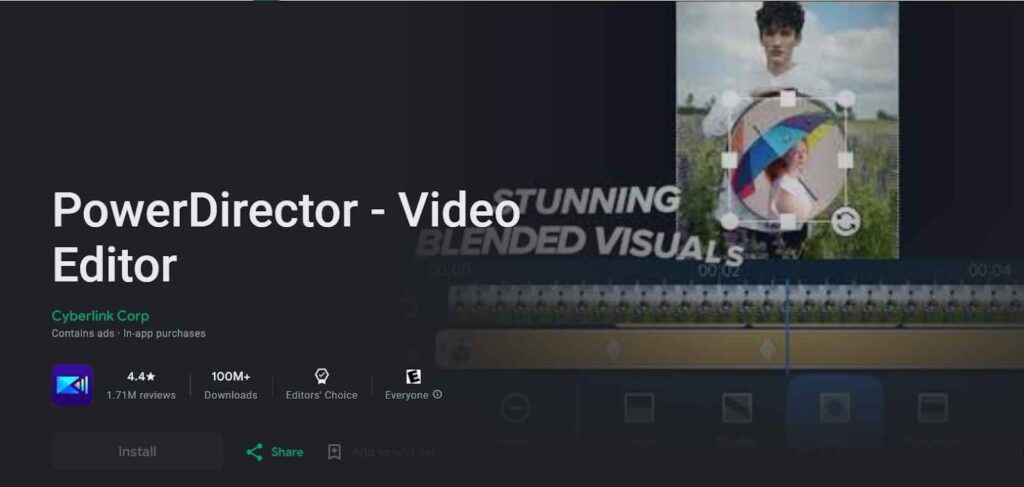 The app also has various AI effects that add body effects to put the focus on you and make your reels more engaging for viewers. Electric contours highlight the outlines, while trio effects add dynamic motion to your reel, making it even more captivating.
If your reel's background is bland or cluttered, PowerDirector has you covered. Its change background feature gives you access to various static and animated backgrounds, letting you choose a more exciting and aesthetic background that fits your vibe. With this feature, you can take your reels to the next level and catch viewer attention effortlessly.
PowerDirector also has a vast collection of stickers to enhance your reels. You can use its stock music library to create fantastic background music that will keep your viewers hooked from start to finish. PowerDirector's tools and features enhance your short videos and attract more eyes to your profile, contributing to its ranking as the second-best reel editing app on our list.
Read More: Download Instagram Reels; Your Ultimate Guide on How to Download Instagram Reels Instantly
3. InShot App: Best Reel-Making App
InShot is one of the best reel apps recognized for its customizable features. With this app, you have access to a wide range of filters, stickers, text captions, and music selections to enhance your reels.
InShot offers creative elements and editing tools. You can easily resize your videos to fit the reel dimensions and make adjustments such as trimming, splitting, and changing the speed of your videos. This comprehensive platform allows you to handle all aspects of reel editing, including combining shots and adding voiceover and sound effects to your videos after filming.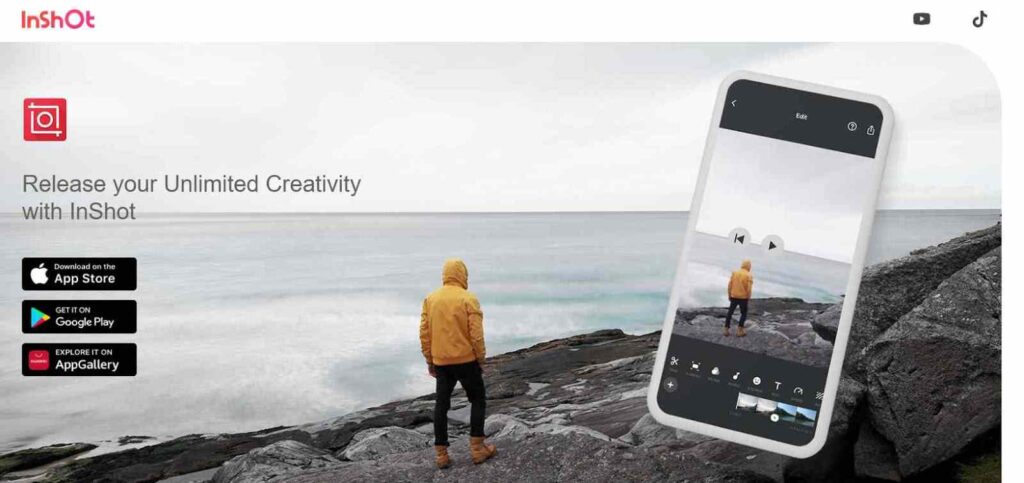 InShot's versatility includes vertical and horizontal videos. If you have horizontal videos that you'd like to upload as reels, InShot simplifies the editing process by adding bars at the top and bottom of the video. In this way, it is converted into a vertical format. With just a few taps, you can adjust the video aspect ratio to the recommended 9:16 ratio for reels.
Aside from the technical aspects, InShot has a range of creative options as well. You can add transitions, titles, and custom text captions to produce visually stunning reels. Additionally, you can trim, splice, and speed up clips, as well as apply filters and background music.
InShot, being a user-friendly tool, ensures hassle-free editing. It is comparable to popular ringtone makers in terms of ease of use. With its extensive range of features and intuitive interface, InShot is widely regarded as the leading reel-maker app available.
You may also like to read: How To Edit Instagram Stories & Posts After Publishing?
4. FilmoraGo Reel Creator App
FilmoraGo is a highly-rated reel editing app that allows you to create visually stunning content.
With features like green screen applications and auto-synchronization tools, FilmoraGo empowers you to create eye-popping reels. Explore its templates, animations, voiceovers, and extensive music library for captivating results.
The app offers advanced editing features, including preset curves for your aesthetic and editing across timelines. Remove unwanted objects using the AI Cutout tool. FilmoraGo's beat detection simplifies music synchronization. Available on iOS and Android, FilmoraGo is the go-to solution for creating impressive reels.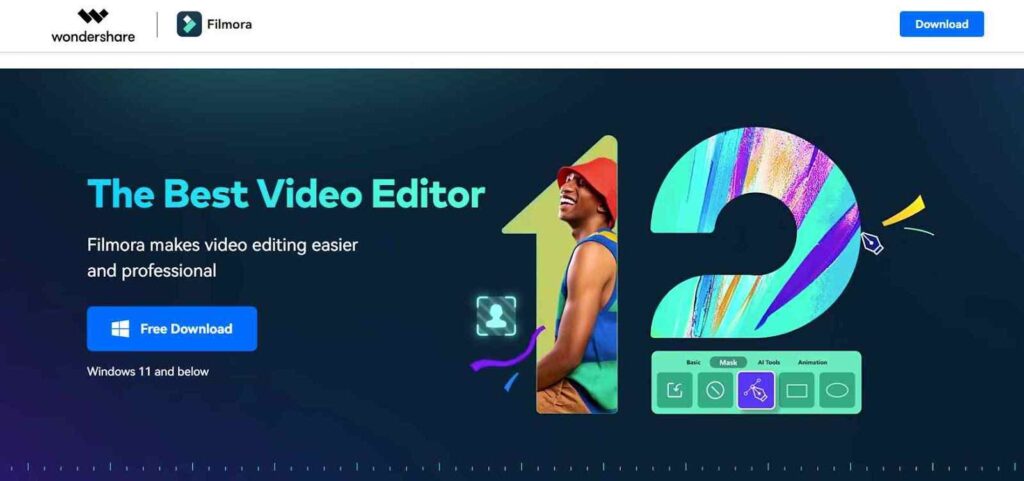 Related Resource: How To Get Paid For Reels On Instagram
5. Splice Reel Making App
Among Instagram reel-making apps, Splice is widely regarded as one of the best, renowned for its easy-to-use interface and cinematic effects.
With Splice, you can customize background videos, apply trendy filters, use speech-to-text tools, and create dynamic transitions. It elevates your reels to professional levels with its precise editing tools. Although the app's in-depth editing setup may initially seem overwhelming, it's worth the learning curve. Splice is available on iOS and Android, and it can enhance both long and short reels with its powerful editing features.
Read more: Do NOT Edit Your Instagram Posts; Here's Why!!
6. VEED Instagram Reel Editing App
VEED is the one-stop app for creating reels on desktops and laptops. Tired of tiny screens? This Instagram reel app offers seamless video creation, editing, and saving. Enhance video quality hassle-free. No complex software is needed. This platform allows you to add subtitles, collaborate, edit, and share reviews.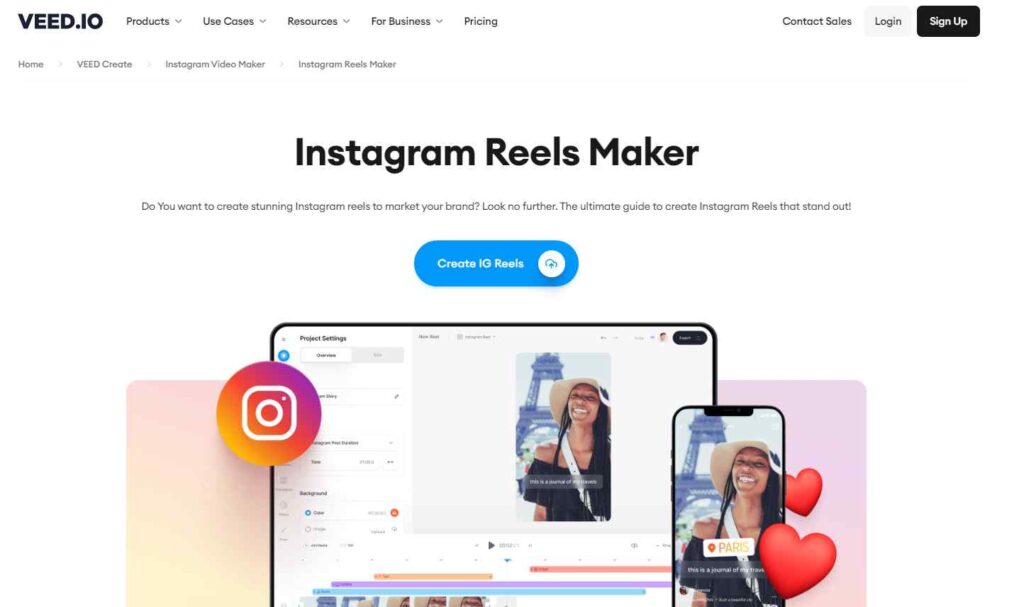 Enjoy features like video resizing, 3D stickers, and screen recording. Access a stock video library, and stay on-brand with a built-in kit. Cloud storage ensures safe draft organization.
Read More from SocialPros: How to Add Music to Instagram Posts, Stories & Reels
7. Clips Reels Editing App
This app was designed by Apple to elevate your content with joyful moments and stunning augmented reality effects. With this best free app to make reels, you can create captivating content quickly.
With a user-friendly interface, you can easily edit your reels using stickers, captions, effects, and more. Clips offer cropping, trimming, text addition, and effects for seamless video creation. It boasts a diverse set of features, including emojis, animated characters, and fun stickers, enhancing your reel template app experience. Available on iOS and Android, Clips garners a 3.7 rating on the App Store and 3.6 on Google Play. Elevate your reels effortlessly with Clips' creative tools.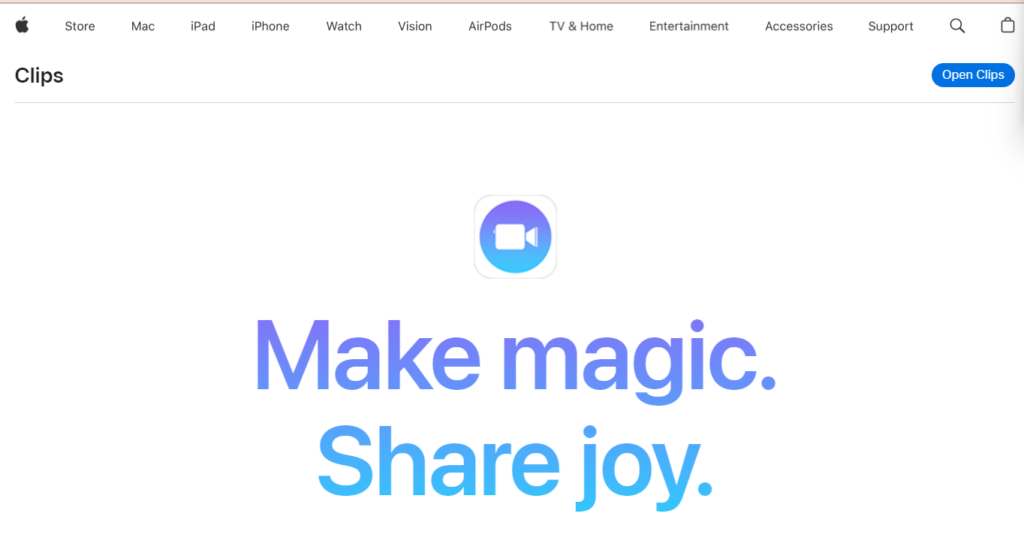 8. Best Instagram Reel Editing App: CapCut
CapCut emerges as the superior reel photo app, offering a comprehensive suite of tools for captivating Instagram reels. Elevate your content with a wide array of music, stickers, fonts, and filters that effortlessly enhance your narrative.
Craft dynamic effects like slow-motion, bounce, and animations to elevate your reels' visual appeal. With automated captions and speech-to-text, accessibility takes centre stage, ensuring a broader viewer base. Unlock trendy filters, advanced features like a chroma key and video stabilization, and intuitive split-screen creation.
CapCut effortlessly transforms your videos, ensuring your reels stand out. Rated 4.5 on the App Store and Google Play, it's your gateway to elevated storytelling. Available on iOS and Android, unleash your creativity with CapCut's intuitive interface and powerful editing prowess. Your reels will shine, capturing followers' attention with every post. Just post and watch your IG views roll in.
You May Also Like to Read: Who Owns Instagram; Explore The Fascinating History of Instagram Evolution Amidst the Meta Age
9. Canva Video Editor
Discover Canva: Your Ultimate Reel App for seamless video creation. Canva, renowned for its graphic design prowess, also boasts a powerful Canva video editor for crafting exceptional Instagram reels. Elevate your content with these top features:
Available across platforms, including the Apple App Store, Google Play, Microsoft App Store, and Web App, Canva offers a range of options. Additionally, it allows you to effortlessly create standout reels. To do so, follow the steps below.
Launch Canva and search for "Reels"
Choose and personalize a template
Add videos, photos, and graphics
Customize your reel to perfection
Download and share with the world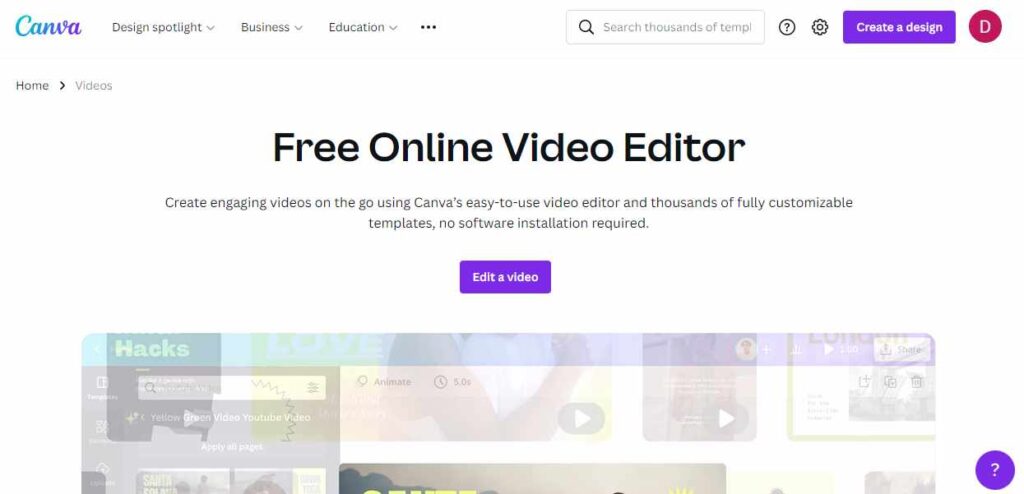 Canva's Instagram Reels creator empowers you with editable templates, graphics, stock photos, videos, and audio tracks. Sync videos to beats with Beat Sync and automate manual editing tasks. Elevate your reels and impress your followers with Canva's intuitive video editing prowess.
Do you Want to Grow Your Instagram Page 100% Safely and Organically?

10. Instagram Reels In-App Editor
Instagram's feature-rich editing effects and tools, like AR filters, audio, and filters, empower reel creation. The revolutionary Instagram Reels Templates streamline content generation with time-stamped blueprints, enhancing efficiency. The app's key features include quick mobile reel crafting, a vast audio library, stickers, VR filters, and trend integration.
Instagram's Android and iOS apps are ideal for quick phone-based reel production, offering basic editing functions and continual updates. Use interactive stickers, audio imports, and template adoption to simplify creation. While glitches persist, you can remix others' reels and ride trends to expand your reach. The Instagram app suggests audio and encourages creativity.
Despite being favoured by content creators, the app is criticized for some Instagram glitches, limited creative control, and unpredictable music availability. User reviews highlight recurring issues, urging the platform to refine its free reel editing app.
Read More: What Font Does Instagram Use? Instagram Top Font Picks Revealed
Conclusion on Best App to Make Reels
As Instagram users increasingly immerse themselves in reels, it is imperative to utilize this feature in your Instagram marketing strategy. Consistent, high-quality content is your gateway to influencer status and audience engagement.
The limitations of the native Reels editor prompt the need for distinctiveness. To truly stand out, transcend these confines and craft captivating clips. Besides enhancing visuals, the reel apps mentioned earlier help you hone your editing abilities as well.
Consider the diverse viewership, including those accessing reels on computers. Optimizing your content ensures a seamless experience across devices, magnifying your reach.
Leverage these tools to their full potential, leading to immersive and impactful Instagram reels. The stage is yours to shine and resonate, amplifying your presence in the reel landscape.
FAQs on Best App to Make Instagram Reels
Q1.  How to Find the Best Reel App for Instagram? 
Here are some key factors to consider when choosing the perfect reel app:
1- Affordability: For a free option, explore Clips or Canva. InShot offers a cost-effective alternative that is also affordable.
2- Ease of Use: If you're not a pro editor, look for an app that provides simple and user-friendly features.
3- Filters: Give priority to unique filters. 
4- Mobile/Desktop Versions
 5- Audio Options: CapCut or FilmoraGo offer extensive audio files and enhancements.
6- AI Capability: Save time with AI-powered editing in Picsart, Zoomerang, or Adobe Rush.
7- How frequently the app is updated, and whether it keeps up with current trends? 
8- High processing speed is also an important factor to consider. 
Choose the most appropriate reel editing app based on your editing preferences and needs.
Q2. What Are the Advantages of Using the Best Instagram Reel Editing App to Create IG Reels?
Nowadays, standing out on Instagram requires more than graphic design skills. Mastering the art of crafting attention-grabbing reels is also essential for attracting your target audience and expanding your followers. With the help of an excellent reel app, you can achieve the following benefits:
1. Enhanced Algorithm Visibility: Leverage Reels' power to boost your prominence in Instagram's algorithm, which favours reel-based content.
2. Wider Viewer Reach: Engage a larger audience with captivating and compelling reel content, driving more viewers to your profile.
3. Elevated Engagement: Increase your engagement rate through engaging and interactive reels, fostering a thriving online community.
4. Distinctive Online Persona: Forge a recognizable online identity that resonates with users when they scroll through your content.
5. Trust and Brand Awareness: For online sellers, a compelling reel presence can establish trust and awareness of your brand.
6. Refined Content: Harness the capabilities of a Reels editing app to fine-tune your creations, increasing the likelihood of standing out on Instagram's Explore page.
Embrace the potential of the best app to make reels for Instagram. In this way, you can create reels that not only engage but also propel your presence to new heights.
Q3. How do Instagram Stories and Reels Differ?
Instagram Stories and Instagram Reels serve distinct purposes on the platform:
Instagram Stories:
– Offer real-time glimpses.
– Evaporate after 24 hours.
Instagram Reels:
– Equally swift.
– Tend to be more curated.
– Continually appear on your profile.
To demystify the disparity between the two for Instagram newcomers: Instagram Stories prioritize quick, spontaneous sharing, while Instagram Reels revolve around creating original content. A video crafted for an Instagram Story is immediately shared. In contrast, crafting an Instagram reel often involves compiling multiple videos, arranging them, incorporating sound, and seamlessly merging them into a unified, cohesive short video.

Q4. Can You Edit a Reel after Posting?
No. You can edit a reel using Instagram's Reels editor or the reel editing apps mentioned above. However, after posting a reel, you can only change its cover photo, not the video.