Have you ever thought about the fonts Instagram uses? Do you want to know what fonts Instagram uses? Everybody knows the significance of visual branding. There are many different fonts that can influence users differently. These different font options enable users to choose the font that meets their needs better.
Probably most of us want to know the answer to this question" What font does Instagram use"? if you want to know the answer to this question, no further search is needed since you can find the answer here. The interesting point about this platform is that it has changed its main fonts a few times over the years.
Discover the main fonts Instagram uses and how they contribute to its aesthetic appeal. Read on for more information about Instagram fonts.
Do You Want to Get More Engaged & Loyal Followers on Instagram?
What Font Does Instagram Use?
When it comes to the fonts Instagram uses, the main focus is on Proxima Nova. This font, known for its simplicity and visual appeal, aligns well with Instagram's aesthetic. The decision to choose Proxima Nova demonstrates its commitment to selecting an IG font that resonates with its vast audience.
If you're using the ISO version of the Instagram app, you'll notice the usage of Fright Sans and Niue Helvetian. On Android, the Insta fonts employed are Roboto and Freight.
When it comes to their website, Proxima Nova takes the lead, with Neue Helvetica as a fallback option. Specifically, for iOS, Freight Sans is used for large types, while Neue Helvetica is employed for body text.
On Android, the combination of Roboto and Freight enhances the visual experience. So, whether you're browsing Instagram on your mobile device or using its web version, these fonts for Instagram play a significant role in delivering a consistent and visually appealing experience.
Boost Your Knowledge on Instagram: NFT Crypto Art Marketing Services: How Bitmedia Can Help Your NFTs Reach Their Full Potential
1. Proxima Nova Font
If you want to know what fonts Instagram use, it is better to know that the main font is Proxima Nova. This simple font looks so wonderful and attractive that this popular platform has chosen it to do a good job for its audience. The consistency that Instagram uses for its typeface throughout all its applications provides users with a great experience.
As a redesigned version of Proxima Sans, it was started in 1994. It has just 6 fonts at the very beginning which now has increased to forty-eight in number. Proxima Nova, Proxima Nova Condensed, and Proxima Extra Nova Condensed are the three widths of this font to use. It has also some alternatives. It has a great look and you can use it for different purposes based on what you want to do.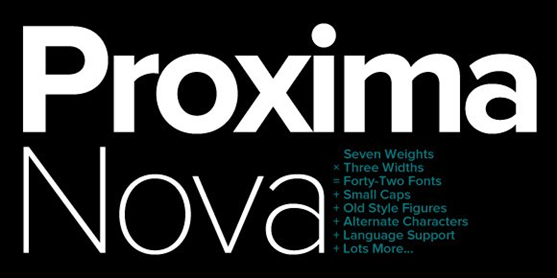 2. Freight Sans
If you are willing to know what fonts Instagram use, you must know that the second font that Instagram focuses on is Freight Sans. This is a very simple Instagram font that will be surprising and great for any book material that you are interested in creating.

You May Also Like to Read: Best Follower Tracker App for Instagram to Maximize Your Instagram Growth
3. Neue Helvetica
If you are still obsessed with this question that what fonts Instagram use, Neue Helvetica is another Instagram font that is used by the platform. It has secured its place as one of the most famous typefaces in the world.
Neue Helvetica has undergone many different updates since its emergence. It has successfully set its standards with regard to form and number of variants. It is a font that is both neutral and timeless. You can make use of this font for various situations to increase your engagement rate.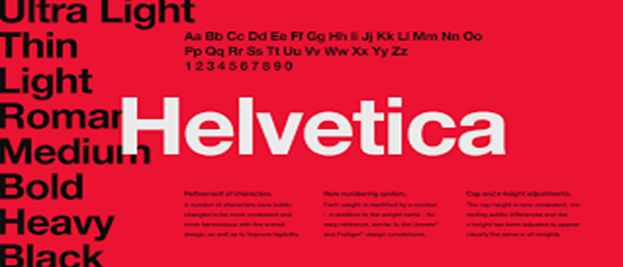 4. Roboto
It has very great importance since it is used as a default font for Android. It emerged in 2011 and is available in Latin, Greek and Cyrillic. The geometric forms are noticeable when you examine this font. Simultaneously, this font possesses friendly and open curves. If you still wonder what fonts Instagram use, Roboto is one of them.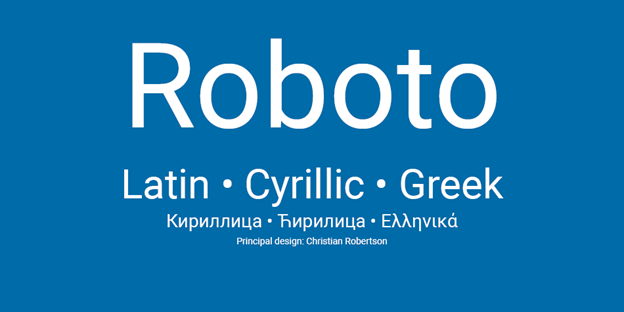 What Font Does Instagram Use in Its Stories?
Stories are one of the most popular and attractive features that Instagram has introduced. It is almost impossible to imagine Instagram without this feature. Since 2016, users have used Instagram stories to share their experiences with other users. In addition, you can include attractive text in your Instagram stories which helps make you stand out from others. If you want to know what fonts Instagram use in its stories, stay with us.
Read More: How to Add Music to Instagram Posts, Stories & Reels
San Francisco
If you do not know what fonts Instagram use in its stories, you shall know that San Francisco is the main one. Apple Inc created this sans-serif typeface in 2014. It is very clear that this font drew inspiration from Helvetica.
However, there is a difference in the sides of the letters since they are round. It makes it possible to read the text more easily in small sizes. This is very useful when you want to use devices such as Apple Watch.
What Font Does Instagram Use in Its Stickers?
If you want to know the answer to the question of what fonts Instagram uses in its stickers, you shall know that it has a very simple answer, Aveny T Regular is the Instagram font that is used for stickers.
Related Resouce: How to Make Custom Instagram Stickers for Stories?
Aveny-T
A2-TYPE is the designer of the Aveny-T font. This font is under the influence of the modernist era. The font was introduced and utilized as a poster typeface by making use of capital letters.
Following its new update, this font family is equipped with a full set of lower-case letters and glyphs. This will make the font size suitable for any screen.
Tips on Using Instagram Fonts
We started this article with the question "What font does Instagram use." We know now what fonts Instagram uses in different parts. There are some tips that we can benefit from when using the app.
These tips will help you enhance your Instagram presence and attract your target audience.
From utilizing different font styles to creating visual consistency, understanding how to make the most of Instagram fonts is crucial. Discover these valuable tips and elevate your Instagram game. Keep reading to unlock the secrets of using Instagram fonts to their fullest potential.
You must obey the consistency principle and not make use of different fonts simultaneously.
Pick the right size and do not choose big fonts when a smaller size font is required.
Place the font in the right part of the image. Some images will not have a good look if you put the font right on specific details. Be cognizant of that and ensure you look for the right space when you are willing to add your font to it.
Be patient, before you share the picture ensure you checked the grammar carefully.
You May Like: Do NOT Edit Your Instagram Posts; Here's Why!!
Conclusion
Most users do not know what fonts Instagram use. Instagram uses different fonts for different parts such as stories, stickers, and posts. Each one of the parts needs specific font with specific features. While using these fonts, there are some tips that can help you take full advantage of them. Don't miss out on these valuable tips that will unlock the true potential of Instagram fonts.
What Font Does Instagram Use: FAQs
1- What Font Does Instagram Use?
Instagram has undergone some changes! First, Instagram focused on a font called Billabong for its logo. But, they used a font called Instagram New for the logo and San Francisco for the iOS app instead, whereas Roboto is the chosen font for the Android app.
2- Is the Font in the Instagram Bio or Captions Changeable?
Yes, the font in Instagram bio or captions can be easily changed by making use of third-party apps or websites. LingoJam is one of those practical sites. By typing your text into the site, you will get a number of wonderful fonts. You can select the one you like to use for your Instagram bio or captions.
3- How to Include Custom Fonts in My Instagram Stories?
It is possible to include custom fonts in your Instagram Stories too! A separate app, such as Canva or Over, is needed to make text with the custom font. Once you are pleased with the design, save it as an image and then share it as an Instagram Story.
4- Why Does Instagram Prefer to Offer Fewer Font Options?
5- Are Instagram Fonts Useful for Personal Projects?
It is not an easy question. Instagram's fonts such as Instagram New, San Francisco, and Roboto cannot be used without permission, so it is not possible to just download and make use of them for personal projects without authorization. But it is possible to use fonts with similar features that are available for free.
6- Does Anybody Generate Instagram Font?
Yes! Some online groups such as LingoJam, Cool Fonts Online, or Fonts for Instagram generate Instagram fonts. These tools can create many different great fonts for you to make use of in your bio, captions, or even comments.
7- Can Emojis Be Used in Instagram Bio and Captions?
Emojis are great tools to add a fun element to the Instagram bio, captions, and even comments. Just click on the emoji keyboard on your smartphone or borrow emojis from websites such as Emojipedia. Just begin and share your feelings with those little funny faces.
8- Is It Possible to Make Instagram Text Bold or Italic?
It is not possible to make text bold or italic in Instagram directly, but third-party apps or websites, such as LingoJam can help you make text with bold or italic formatting. Just write your text, select the style you prefer, and then use it on Instagram.
9- Are There Any Popular Fonts Similar to Instagram's Font?
If you want to find some fonts similar to Instagram's font, there are some pooler fonts such as Proxima Nova, Montserrat, and Helvetica Neue. The clean, and modern look of these fonts makes them very similar to Instagram's fonts. These fonts can be used in design projects or even in Instagram Stories with apps such as Canva or Over.
10- Are Using Different Fonts Result in Increasing Engagement on Instagram?
Yes, it can. Employing peerless and attractive fonts in your Instagram bio, captions, or Stories can make your IG  posts engaging and catch your users' attention. When people see something different or visually attractive, they are interested in engaging with it. 
So, try using different fonts to see if it leads to increasing engagement on your posts. But keep in mind, you must keep it balanced.
Read More from SocialPros: