In social media, few success stories have been as remarkable as Instagram's. Born out of the creative minds of software engineers Kevin Systrom and Mike Krieger, the photo and video-sharing platform quickly captured the attention and hearts of millions worldwide.
In a stroke of genius, they combined the functionalities of a camera app with social media features, enabling users to apply filters and share their images instantly with friends and followers.
With its simple yet elegant interface and a focus on visual storytelling, Instagram revolutionised how people shared moments and connected with others. Let's see the milestone of Instagram from the past till now. In this post, we will answer some of the most frequently asked questions, including:
When Did Instagram Come Out?
Who Owns Instagram
Are You Interested in Gaining More Real and Engaged Followers on Instagram?
History of Instagram; Who Owns Instagram?
To answer who owns Instagram, we should start with the history of Instagram. The story of Instagram started when Systrom and Krieger noticed that many people were taking photos with their smartphones but struggled to share them easily. They saw an opportunity to create a platform allowing users to capture, edit, and share their photos with friends and the world.
Initially, Systrom and Krieger developed a location-based social network called Burbn. However, they soon realised that the photo-sharing feature of Burbn was the most popular among users. This realisation led them to pivot their focus and create a dedicated photo-sharing app.
But when did Instagram come out? In October 2010, Instagram was officially launched as a free app for iOS devices. The app allows users to apply filters to their photos, enhancing their appearance and giving them a unique touch.
This feature quickly gained popularity, making it easy for anyone to create visually appealing images. The app gained popularity and quickly expanded to other platforms, including Android, in 2012.
The name "Instagram" is a combination of "instant camera" and "telegram," reflecting the app's focus on instant photo sharing and communication. From the beginning, Instagram offered a range of filters and editing tools that allowed users to enhance their photos and make them more visually appealing.
You may also like to Read: How to Get More Followers on Instagram
Who Owns Instagram and What Is Meta?
Meta is the parent company of Facebook and Instagram. In October 2021, Facebook CEO Mark Zuckerberg announced the creation of Meta as a new parent company to oversee Facebook and its various brands, including Instagram and WhatsApp. This move was similar to Google's creation of Alphabet as a parent company.
As a subsidiary of Meta, Instagram is now owned by Meta rather than Facebook directly. This restructuring allows Meta to have a broader focus beyond just social media platforms and explore other technologies such as virtual reality, augmented reality, and the metaverse.
The decision to rebrand the parent company as Meta reflects the company's vision of building a future where people can connect and interact in immersive digital environments. It signifies a shift towards investing in technologies beyond traditional social media and into virtual and augmented reality experiences.
It's worth noting that while the ownership structure has changed, Instagram continues to operate as a separate platform, maintaining its own brand and user base. The rebranding to Meta primarily affects the company's corporate structure and long-term strategic direction.
Who Owns Instagram Now?
Meta, formerly known as Facebook, now owns Instagram. The acquisition of Instagram by Facebook took place in April 2012. At the time, Instagram was a rapidly growing photo-sharing platform with millions of users. Facebook recognised the potential of Instagram and saw it as an opportunity to expand its reach in the social media market.
The acquisition was a significant move for both companies. Instagram gained access to Facebook's vast resources, including its user base, infrastructure, and expertise in scaling and monetising social media platforms. This allowed Instagram to continue growing and evolving its features and functionalities.
For Facebook, the acquisition of Instagram was a strategic move to solidify its dominance in the social media landscape. Instagram's focus on visual content and its popularity among younger demographics complemented Facebook's existing platform. By acquiring Instagram, Facebook eliminated a potential competitor and gained a strong foothold in the rapidly growing photo-sharing market.
Read More: How to Sell on Instagram for Literally Any Business
When Did Instagram Come Out; Instagram Milestone
Now that you know who owns Instagram, it is time to see Instagram milestones and when did Instagram come out. Here's a breakdown of the major updates and features that Instagram introduced each year: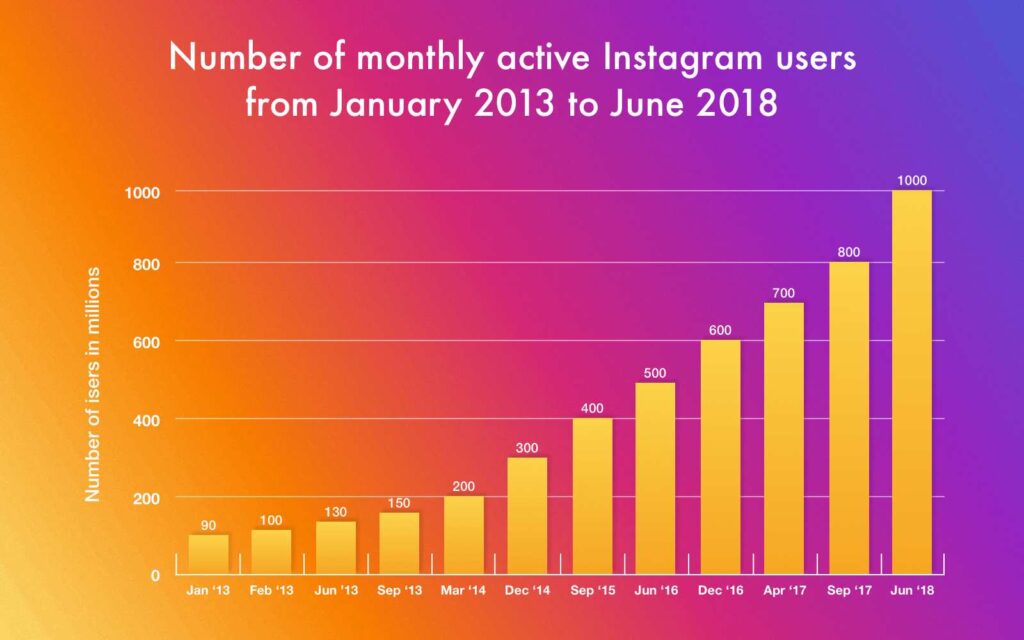 2011: Instagram introduced the "Explore" tab, which allowed users to discover new content and accounts based on their interests.
2012: Instagram introduced the "Lux" filter, which enhanced the colours and contrast of photos.
2013: Instagram introduced the ability to upload and share short videos up to 15 seconds in length. They added the "Direct" feature, which allowed users to send private messages and photos to each other.
2015: Instagram introduced the "Boomerang" app, which allowed users to create looping videos. They added the "Explore" tab for trending tags and curated content.
2016: Instagram introduced the "Stories" feature, allowing users to share photos and videos that disappear after 24 hours. They added the "Zoom" feature, which allowed users to zoom in on photos and videos.
2017: Instagram introduced the ability to save posts into collections for later viewing. They added the "Archive" feature, which allowed users to hide posts from their profile without deleting them.
2018: Instagram introduced the "IGTV" feature, allowing users to upload and watch long-form vertical videos. They added the "Questions" sticker for Instagram Stories.
2019: Instagram introduced the "Checkout" feature, allowing users to purchase directly within the app. They added the "Create" mode for Instagram Stories, providing users with new creative tools and templates.
2020: Instagram introduced the "Reels" feature, allowing users to create and share short-form videos with music and effects.
2021: Instagram introduced the "Live Rooms" feature, allowing up to four users to go live together. They added the "Collab" feature, enabling users to collaborate with others on Feed posts and Reels.
2022: Instagram introduced the "Super Follows" feature, allowing creators to offer exclusive content to their subscribers for a fee.
You Can Also Read: Threads: Instagram's Text-Based Conversation App
Who Owns Instagram; From Small Company to a Wonderfull App
Systrom and Krieger believed in the potential of Instagram and wanted to continue building the company independently. They saw the value in maintaining control over their vision and direction. Despite the tempting offer from Twitter, they decided to decline the proposal and focus on growing Instagram on their terms.
This decision was wise, as Instagram's user base expanded rapidly. By staying independent, Instagram was able to capitalise on its success and establish itself as a major player in the social media industry.
In April 2012, just over a year after the Series A funding round, Facebook moved significantly by acquiring Instagram for $1 billion in cash and stock. This acquisition further validated Instagram's potential and provided the company with the resources and support to continue its growth trajectory.
The Series A funding round and subsequent acquisition by Facebook played a crucial role in Instagram's journey from a small startup to a global phenomenon. It allowed the founders to hire more employees and provided the necessary financial backing to scale the platform. Instagram's decision to decline Twitter's offer and remain independent proved pivotal in its success story.
Read More: The Best Instagram Unfollow App + [20 Instagram Unfollowers Tracker To Use]
Who Owns Instagram; Instagram's New Features
Since its initial launch, Instagram has continuously added new features to enhance the user and customer experience. Here are some of the newer features that have been added to the app: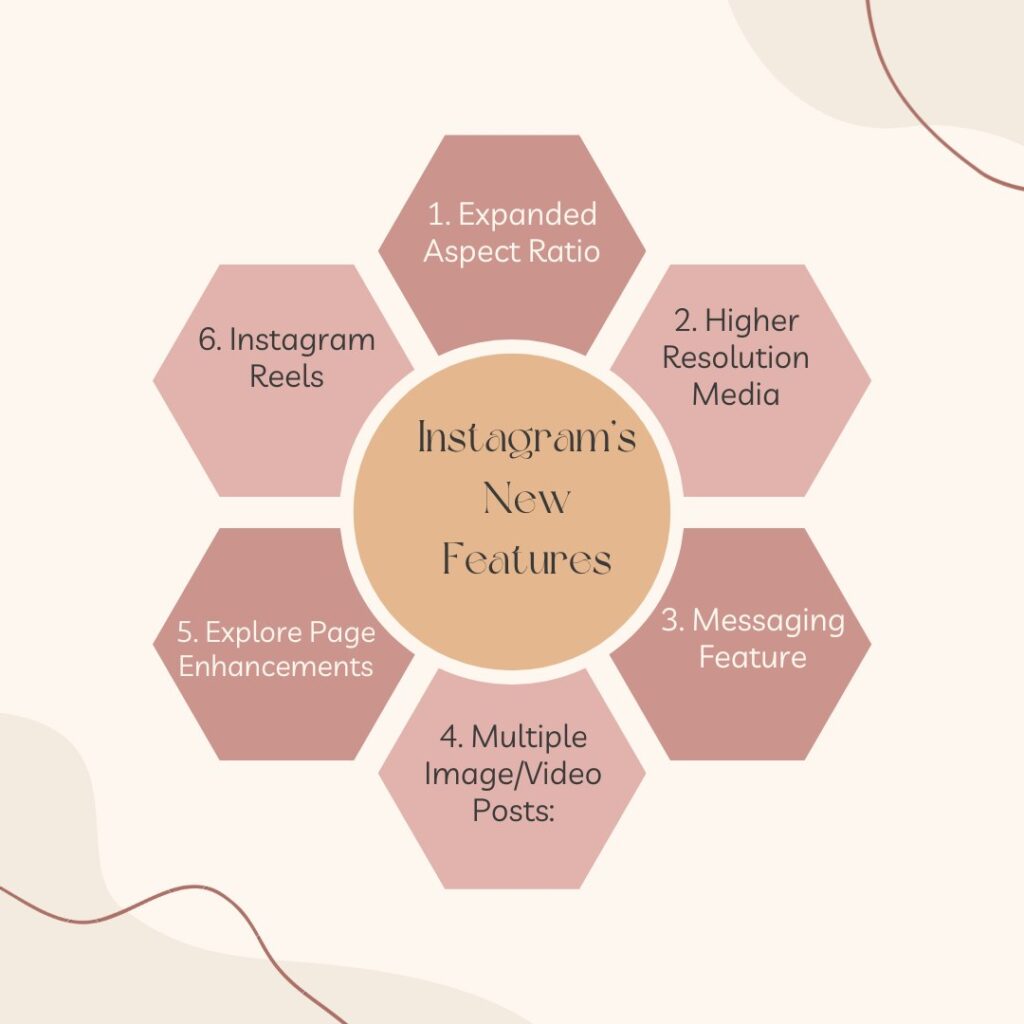 1. Expanded Aspect Ratio
Previously, Instagram only allowed users to display their media in a square aspect ratio. However, in 2015, this limitation was lifted, and users can now upload media with different aspect ratios, including landscape and portrait orientations. This change has allowed users more flexibility in showcasing their photos and videos.
2. Higher Resolution Media
Initially, Instagram limited the resolution and size of uploaded media to match the 640-pixel width of the iPhone. However, in recent years, Instagram has increased the maximum resolution to 1080 pixels. This improvement allows users to share higher-quality images and videos, resulting in a more visually appealing feed.
3. Messaging Feature
Instagram introduced a messaging feature that enables users to have private conversations with their followers. Users can send direct messages, photos, videos and even share posts from their feeds directly through the messaging interface. This feature has made it easier for users to connect and engage with their friends, family, and followers on the platform.
4. Multiple Image/Video Posts:
Instagram allows users to include multiple photos or videos within a single post. The carousel or slideshow feature lets users share related content in a single post. Users can swipe through the images or videos to view them all. This feature is useful for sharing events, trips, or step-by-step tutorials.
5. Explore Page Enhancements
The Explore page on Instagram has undergone several improvements. It now provides users with a more personalised experience by showcasing content based on their interests, interactions, and the accounts they follow. The Explore page also includes curated collections of posts, trending topics, and suggested accounts to follow, making it easier for users to discover new content and connect with like-minded individuals.
6. Instagram Reels
Instagram introduced a new feature called Reels, which allows users to create and share short-form videos. Like TikTok, Reels provides users with various creative tools, including audio, effects, and editing features, to produce engaging and entertaining videos. Instagram Reels have become a popular way for users to express themselves, showcase their talents, and discover viral content.
Read More: How Long Can Instagram Reels Be? [Your Ultimate Guide to Extended Instagram Reels]
Who Owns Instagram; Instagram Growth and Networth
Since the acquisition by Meta (formerly Facebook), Instagram has continued to experience growth in its user base. However, the company has made relatively few changes to the app, maintaining its simple and intuitive user experience and focusing on its core photo and video-sharing features. Despite the high cost of the acquisition, it has been a wise investment for Meta.
In 2019, market research firm eMarketer predicted that Instagram would have 117.2 million users by 2021. It is unclear whether this prediction was accurate, as no specific data for that year is provided. However, it indicates the expectation of significant growth in the user base.
In 2018, Instagram was the second-most downloaded free app on the Apple App Store, with YouTube's free mobile app being the only one ahead of it. This demonstrates the popularity of Instagram among mobile users.
By 2020, Instagram had surpassed 1 billion monthly active users. This milestone highlights the widespread adoption and popularity of the platform.
Despite minimal changes to the app, Instagram's user base has continued to grow steadily, making it a valuable asset for Meta.
Read More: The Best Instagram Followers App to Get More Followers
What Is the Best Way To Earn Money With Instagram?
There are several ways to earn money with Instagram. Here are some popular methods:
1- Influencer Marketing
If you have a significant following on Instagram, you can collaborate with brands and promote their products or services. Brands may pay you for sponsored posts, product reviews, or shoutouts to reach your audience.
AiGrow offers a range of innovative tools that can supercharge your Instagram growth. One of its standout features is its advanced targeting system, which allows you to find and engage with your ideal audience. By specifying your target audience's location, interests, and hashtags, AiGrow ensures that your content reaches the right people at the right time.
Boost my Instagram engagement now.
2- Sponsored Content
Like influencer marketing, you can create sponsored content by featuring products or services in your posts. Brands may approach you directly or through influencer marketing platforms to collaborate. AiGrow offers many tools and services to simplify your content creation journey.
A dedicated account manager analyses your target audience, industry trends, and competitor strategies to provide you with personalised content ideas that resonate with your followers. Whether you need engaging captions, eye-catching visuals, or compelling posts, AiGrow covers you.
Grow my Instagram account now.
3- Affiliate Marketing
You can join affiliate programs and promote products or services using unique referral links. When your followers purchase through your link, you earn a commission. Many brands have affiliate programs, or you can use affiliate networks like Amazon Associates or ShareASale.
AiGrow is a powerful tool that can assist you in growing your followers organically on various social media platforms. By utilising its features and strategies, you can attract genuine followers genuinely interested in your content.
Once you have built a substantial following, you can explore opportunities for affiliate marketing. Affiliate marketing involves promoting products or services and earning a commission for each sale or referral through your unique affiliate link. You can generate income through affiliate marketing partnerships with a larger and more engaged audience.
Take your Instagram growth to the next level with AiGrow!
4- Sell Your Own Products
If you have your own products or services, Instagram can be a great platform to showcase and sell them. You can create an online store, promote your products through posts and stories, and direct your followers to make purchases.
AiGrow is a powerful platform designed to help businesses maximise their Instagram presence. With its advanced features and strategies, AiGrow can effectively increase your online store's followers and likes, ultimately leading to improved sales performance. Here are some key benefits of using AiGrow:
Let's grow your Instagram page together.
5- Brand Collaborations
Collaborating with other Instagrammers or brands can help you expand your reach and monetise your account. You can co-create content, host giveaways, or cross-promote each other to reach new audiences.
6- Instagram Live or IGTV Ads
If you have a large following and meet certain criteria, you may be eligible to monetise your Instagram Live videos or IGTV content through ads. This feature is currently available to some creators.
AiGrow; The Best Way To Get Rich on Instagram
Are you looking to grow your Instagram followers and engage with your audience more effectively? Look no further than AiGrow, the ultimate Instagram growth tool. With AiGrow, you'll have access to a dedicated account manager to help you achieve your Instagram goals.
One of the standout features of AiGrow is the personalised account management service. Your dedicated account manager will work closely with you to understand your target audience and develop a tailored growth strategy. They will handle tasks such as growing your Instagram followers, liking posts, creating engaging content, and performing mass unfollows.
AiGrow's account managers are experienced professionals who understand the intricacies of Instagram growth. They will use their expertise to optimise your account, increase your visibility, and attract genuine followers who are genuinely interested in your content.
With AiGrow, you'll have all the tools and support you need to grow your Instagram presence and build a loyal following. Say goodbye to manual tasks and let AiGrow's dedicated account manager and powerful features take your Instagram game to the next level.
Who Owns Instagram; Conclusion
Meta Platforms, formerly Facebook, own Instagram. Instagram's journey began in 2010 when Kevin Systrom and Mike Krieger co-founded the platform as an independent entity. Over the years, Instagram gained immense popularity, attracting millions of users and becoming a hub for sharing photos and videos.
In 2012, Facebook recognised the potential of Instagram and acquired the platform for $1 billion. Under Facebook's ownership, Instagram continued flourishing, introducing new features like Stories and IGTV and expanding its user base.
In 2021, Facebook underwent a rebranding and changed its parent company name to Meta Platforms, aligning Instagram under the Meta umbrella.
This move emphasised the company's focus on building a metaverse and integrating various social media platforms. As a result, Instagram remains a significant player in the social media landscape, now operating under the ownership and vision of Meta Platforms.
FAQS on When Did Instagram Come Out
Q1: When Was Instagram Created?
Instagram was created by Kevin Systrom and Mike Krieger and launched on October 6, 2010. The popular photo and video-sharing social networking service quickly gained traction, attracting millions of users within a short period.
Q2: Who Owns Facebook and Instagram?
Facebook and Instagram are both owned by Meta Platforms Inc. (formerly known as Facebook, Inc.). Meta Platforms Inc. is a multinational technology conglomerate founded by Facebook's co-founder and former CEO Mark Zuckerberg. Under Meta Platforms Inc., Facebook and Instagram operate as separate social media platforms with distinct features and user bases.
Q3: Who Owns Twitter and Instagram?
Twitter is owned by a publicly traded company called Twitter, Inc. The CEO of Twitter is Jack Dorsey. On the other hand, Instagram is owned by Facebook, Inc., a social media conglomerate founded by Mark Zuckerberg.
Q4: Who Owns Instagram and Snapchat?
Instagram is owned by Facebook Inc. Facebook acquired Instagram in 2012, and it has since become one of the most popular social media platforms globally. On the other hand, Snapchat is owned by Snap Inc., the parent company of Snapchat, founded in 2011.
Q5: Who Owns Whatsapp and Instagram?
WhatsApp and Instagram are both owned by Meta Platforms Inc., formerly known as Facebook Inc. Over the years, Facebook acquired several popular social media platforms, including WhatsApp in 2014 and Instagram in 2012, integrating them into its portfolio of services.
Q6: When Did Close Friends on Instagram Come Out?
Instagram's "Close Friends" feature has been available since November 2018. This feature allows users to create a private list of followers with whom they can exclusively share their stories.
Q7: When Did Instagram Stories Come Out?
Instagram Stories was launched on August 2, 2016. This feature was introduced as a direct response to the growing popularity of Snapchat, which allowed users to share temporary photos and videos that disappeared after 24 hours.
Q8: When Did Instagram Reels Come Out?
Instagram Reels was launched on August 5, 2020. It was introduced as a new feature within the Instagram app, allowing users to create and share short, 15-second videos set to music. Instagram Reels was seen as a direct response to the growing popularity of TikTok, a social media platform known for its short-form videos.
Q9: How To Find Out Who Owns an Instagram Account?
Finding out who owns an Instagram account can be challenging due to the platform's privacy policies. However, you can try to gather more information by checking the account's bio, examining the posts and captions for any clues, conducting a reverse image search, looking for connected accounts, or engaging with the account politely to see if they are willing to share their identity or contact information.