By tracking Instagram activities, one may track their own account to calculate their Instagram engagement rate or track their competitors to get new ideas to follow. Also, parents may need to track their children's Instagram accounts to protect them from the poisonous effects of being active on social media websites and control the time kids spend looking at screens. No matter which group you fit into, this article introduces the best app to monitor Instagram activity. 
In the following, I will talk about the best Instagram activity trackers you can find for different purposes. So, stay tuned and pick the one that best meets your needs. 
Best Way to Monitor Instagram Activity for Business Managers
Instagram is a great place to promote startup businesses and boost your sales. As a professional Instagram account manager, you need to monitor Instagram activity from different perspectives to get the best results in your business. In the following, I'll introduce an Instagram monitoring app that helps you with various tasks. 
#1 AiGrow
One of the best Instagram monitoring apps for business managers is AiGrow. AiGrow is an Instagram marketing package with intriguing tools and services helping you achieve your marketing goals in a short period. 

Using AiGrow, you have the opportunity to schedule posts and stories on Instagram, manage multiple accounts simultaneously, create an all-in-one bio link page, host Instagram giveaway contests, get more real likes, and filter your Instagram messages. 
Apart from all these amazing tools and services, it has a professional package of Instagram monitoring tools which I will explore in detail in the following paragraphs. 
Monitor Instagram Hashtags
One of the best features of AiGrow as an Instagram monitoring app is the ability to search for multiple hashtags and track them without following the hashtag on Instagram. Using this feature, you will be able to monitor the Instagram activity of all your potential competitors. This way, you'll not only find the viral content on Instagram but also have the chance to repost the trending content in a second. 
To use this feature, after signing up for free and adding your Instagram accounts, open the "Listening & Repost" tab on the scheduler and click on the "Hashtag Monitoring" option. 

Now, you can add as many hashtags as you want. This results in tracking the new posts shared with each hashtag without following them on Instagram. 
Track and Monitor Instagram Accounts Without Following Them
Another important factor of a perfect Instagram activity tracker is the ability to keep track of your competitors' activities. AiGrow has an intellectual feature allowing you to monitor the Instagram activity of your competitors without following them on Instagram. Using this feature, you'll see the latest posts they have shared and the number of likes and comments they have received on each post. This way, you can plan to have a better Instagram post strategy and win the marketplace.
All you have to do is sign up for free and open the "Account Monitoring" feature. Now, search and add for the target accounts and monitor their Instagram activity.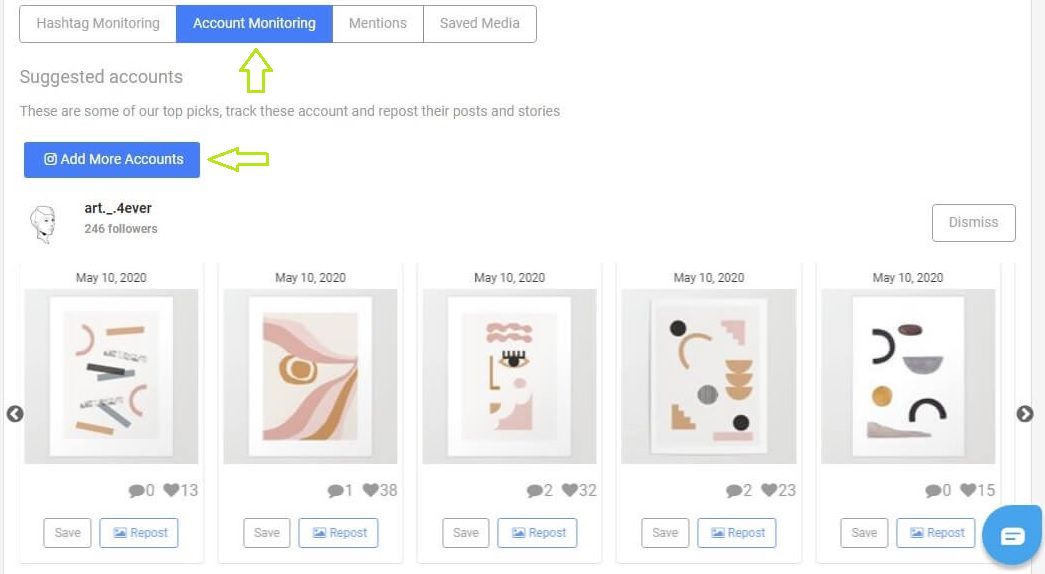 Monitor Instagram Posts and Stories You have Been Mentioned In
As a business account manager, you'll be mentioned in tons of posts every day and as you know, sharing user-generated content is authentic and effective. However, due to the great number of reactions you receive, you may lose some of the posts and stories you have been mentioned in. As an Instagram activity tracker, AiGrow helps you to monitor all the posts and stories you've been mentioned in and access them all in a single place. 
So, try the "Mentions" feature, find your Instagram mentions, and repost or save the desired content easily. 

Keep Track of Your Bio Link Clicks
One of the most important reasons to monitor Instagram activity is to track Instagram link clicks and know the amount of website traffic you received from your Instagram campaigns. Actually, you can track your Instagram bio link clicks using Instagram insights; however, this doesn't give you a detailed report of the number of clicks on each link you have shared on your Instagram bio.
Using AiGrow's bio link feature, you can view the number of clicks on each link you have shared on your bio and measure the amount of traffic you received on each social media platform, purchase shop, website, etc. Sign up for free right now and try this amazing Instagram monitoring app. 

Price
AiGrow has a variety of plans and packages fitting all your needs and desires. If you want to use it as an Instagram monitoring app, without having the chance to analyze your followers and engagement rate, the following plans are perfect for you: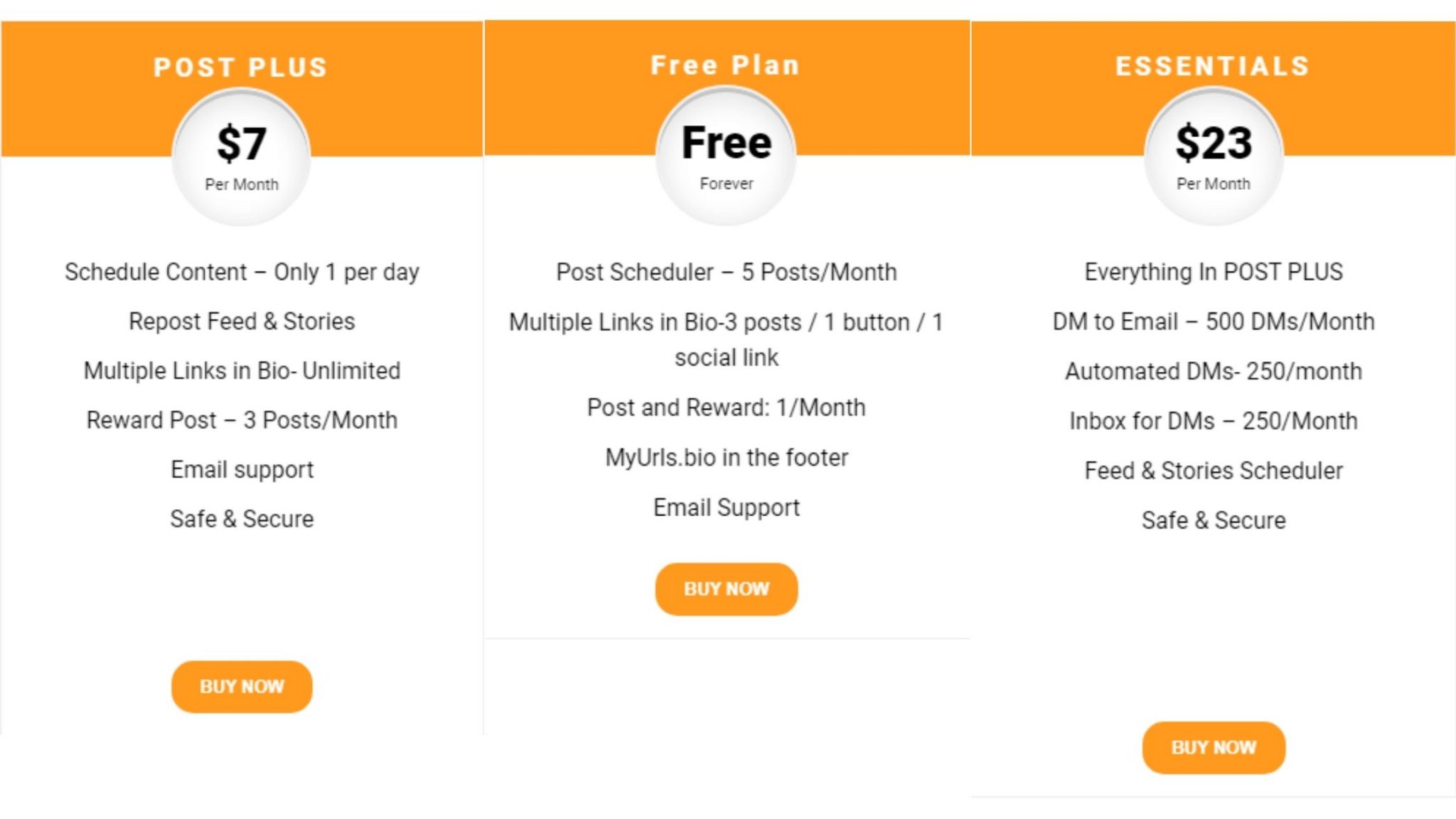 However, if you like to hire a dedicated Instagram account manager, get an in-depth analysis of your growth and accounts, and use an unlimited version of the monitoring tools, the following packages are highly recommended: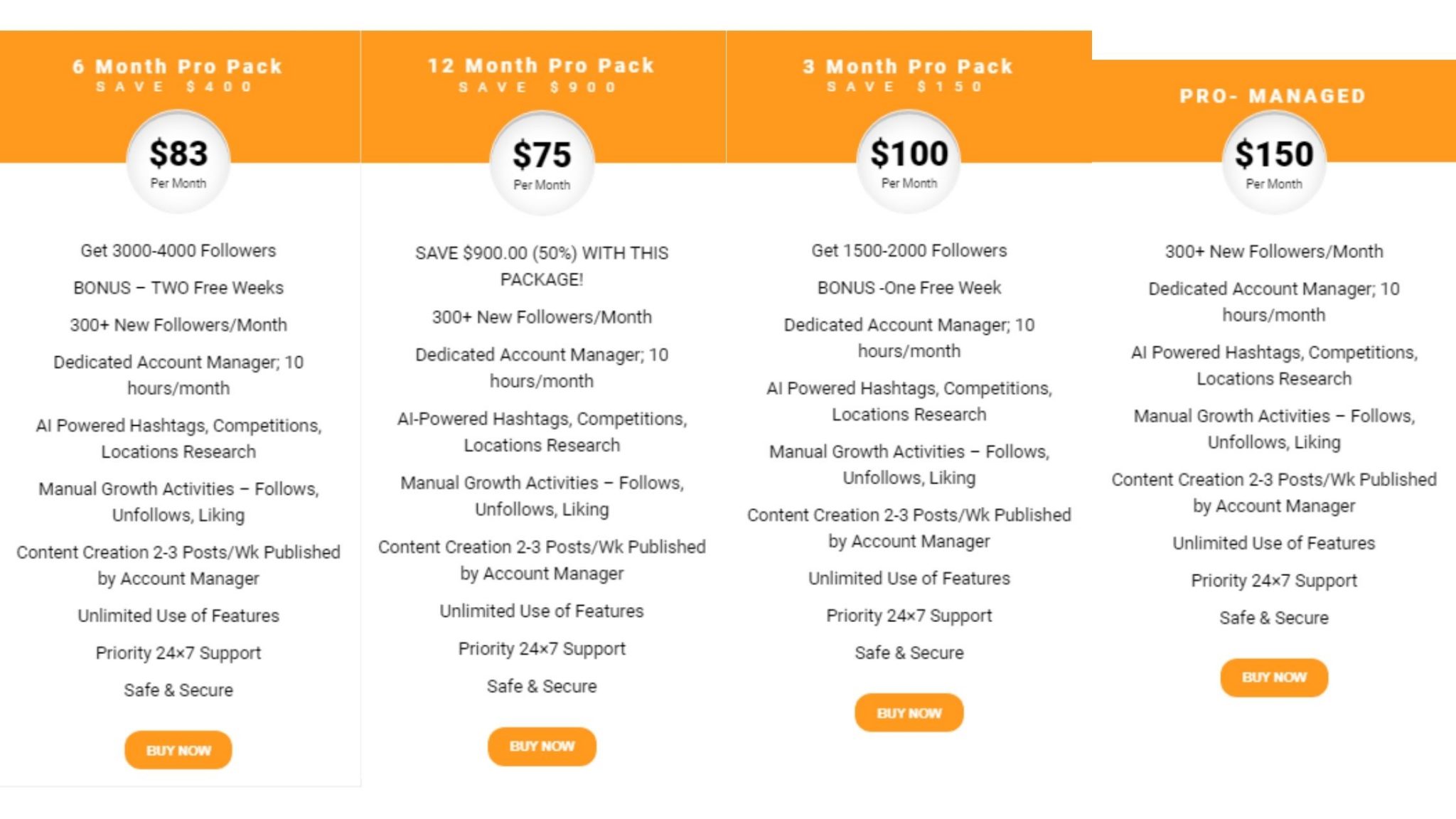 Best Instagram Monitoring App to Track Followers & Likes
Looking for an Instagram activity tracker to know who followed or unfollowed you and liked your posts? The following app is going to help you. 
#2 Followers Track for Instagram
One of the best apps to monitor the Instagram activity of your followers and keep track of your Instagram growth is Followers Track For Instagram. Actually, this app is considered to be an Instagram unfollow app and informs you about the following items:
The number of followers and unfollowers 

Instagram accounts that followed, unfollowed, or blocked you

Posts with the most number of likes and comments 
Additionally, it lets you track your Instagram growth with charts and manage to get among top Instagram posts.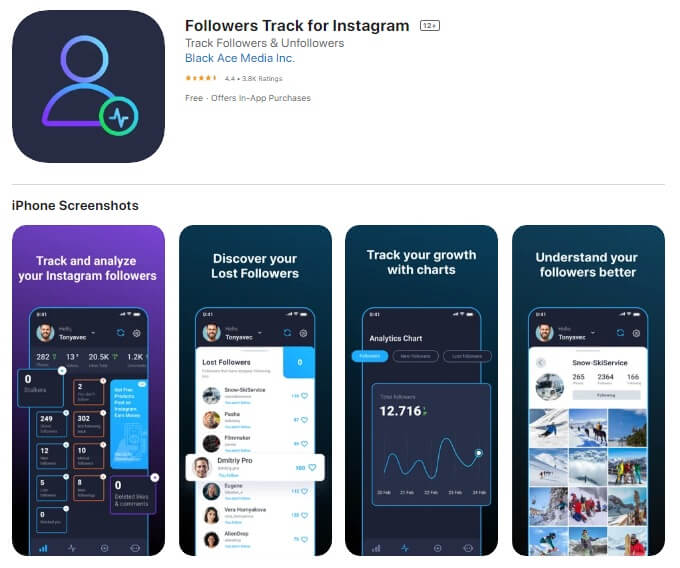 By the way, it's worth mentioning that if you are managing an Instagram business account, you can view these analytics and reports using the Instagram insight feature. This also informs you about the gender, age, and location of your followers. However, if you manage a personal account and need this information, this app can be beneficial.
Price
Followers Track for Instagram is free. However, you can upgrade to Pro to remove ads, track multiple Instagram accounts, and use daily scanning. In this case, the prices are as follows:
$4.99 for one month

$17.99 for 6 months

$23.99 for one year
Related Article: Top 10 Instagram Followers App to Find & Get Real Followers
Highly Recommended Instagram Activity Tracker for Parents 
Looking for a way to control your children's activities on Instagram or spy on your partner? Here's an Instagram monitoring app you might find useful.
#3 KidsGuard Pro
One of the best apps to monitor your children's Instagram activity is KidsGuard Pro. This Android parental control app monitors almost everything on a mobile phone, including Instagram activities. As an Instagram monitoring app, it allows you to:
Monitor Instagram direct messages, even the deleted ones

View the images that are being uploaded on Instagram, even if you have been blocked

Capture screenshots of the target Instagram account 

Track likes, comments, and follow requests

Monitor multiple accounts without logging them out
And more.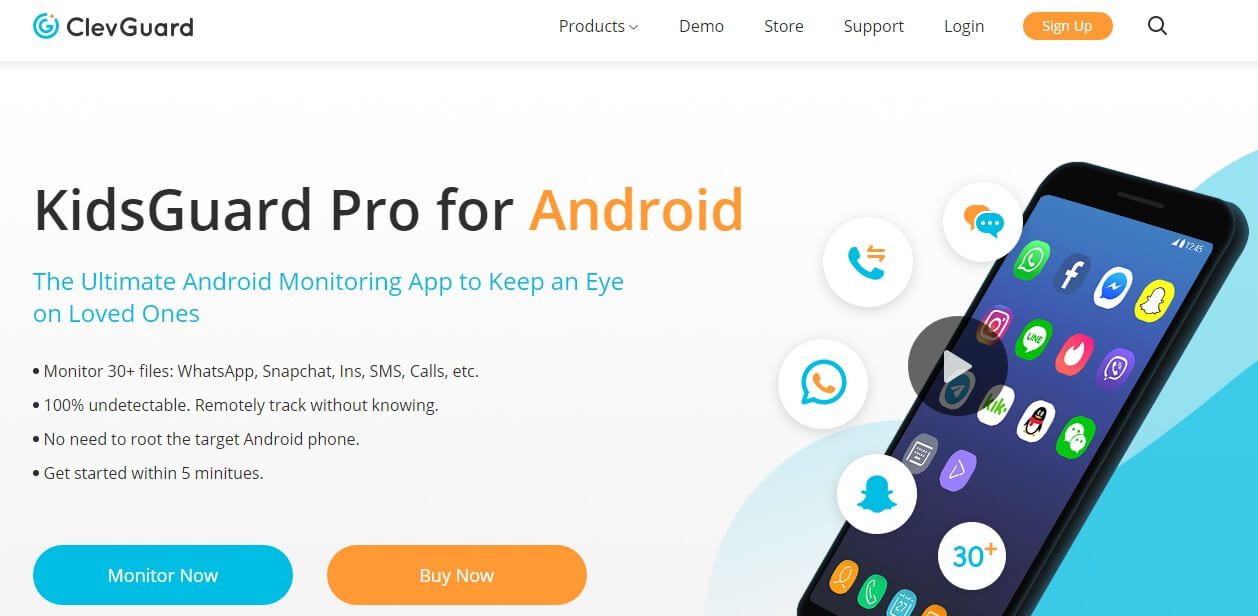 To use KidsGuard Pro, you need to access the target device for about 5 minutes and install the monitoring app on it. But don't worry; the app icon vanishes instantaneously after installing it on the phone. Hence, the owner is not going to notice it at all. However, using such apps to monitor Instagram activity is an invasion of privacy and not recommended.
Major Features 
Remotely monitor all social media apps

Track GPS location and view location history

Record phone calls 

Capture screenshots and take secret photos

No need to root the target Android phone
Price
Here's the list of plans and pricing of KidsGuard Pro for Android: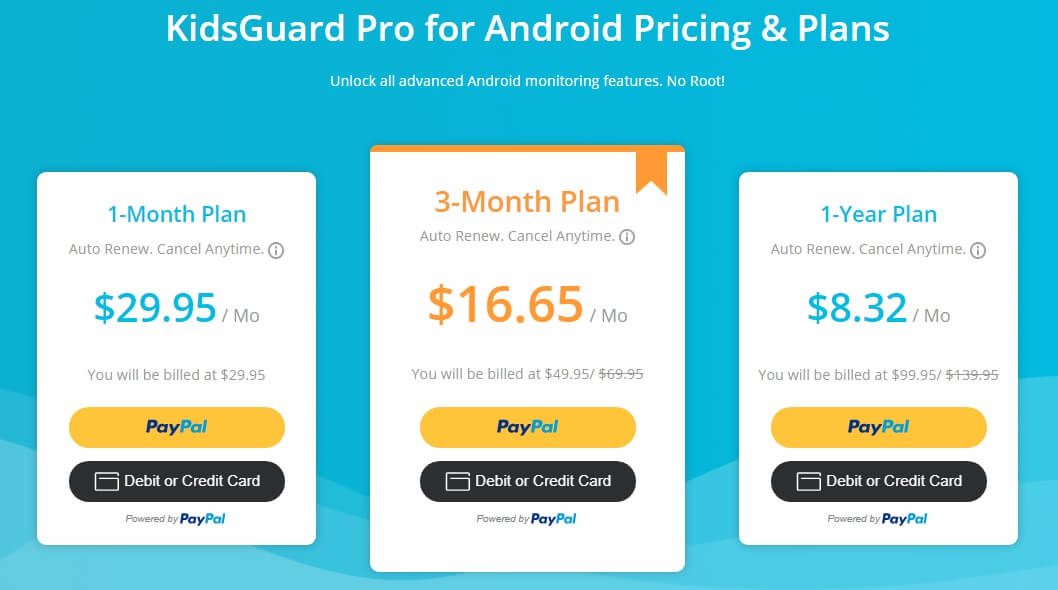 Top 3 FAQs About Apps to Monitor Instagram Activity
Here you'll find answers to some of the most frequently asked questions about Instagram activity trackers and monitoring apps.
#1 Why Should You Monitor Instagram Activity?
Answering this question depends on how you actually use Instagram. 
If you are using it for businesses, there are some metrics that you must track to attract your target audience and build an engaged following. But what metrics should you follow? The top 7 metrics to track are mentioned in the following infographic: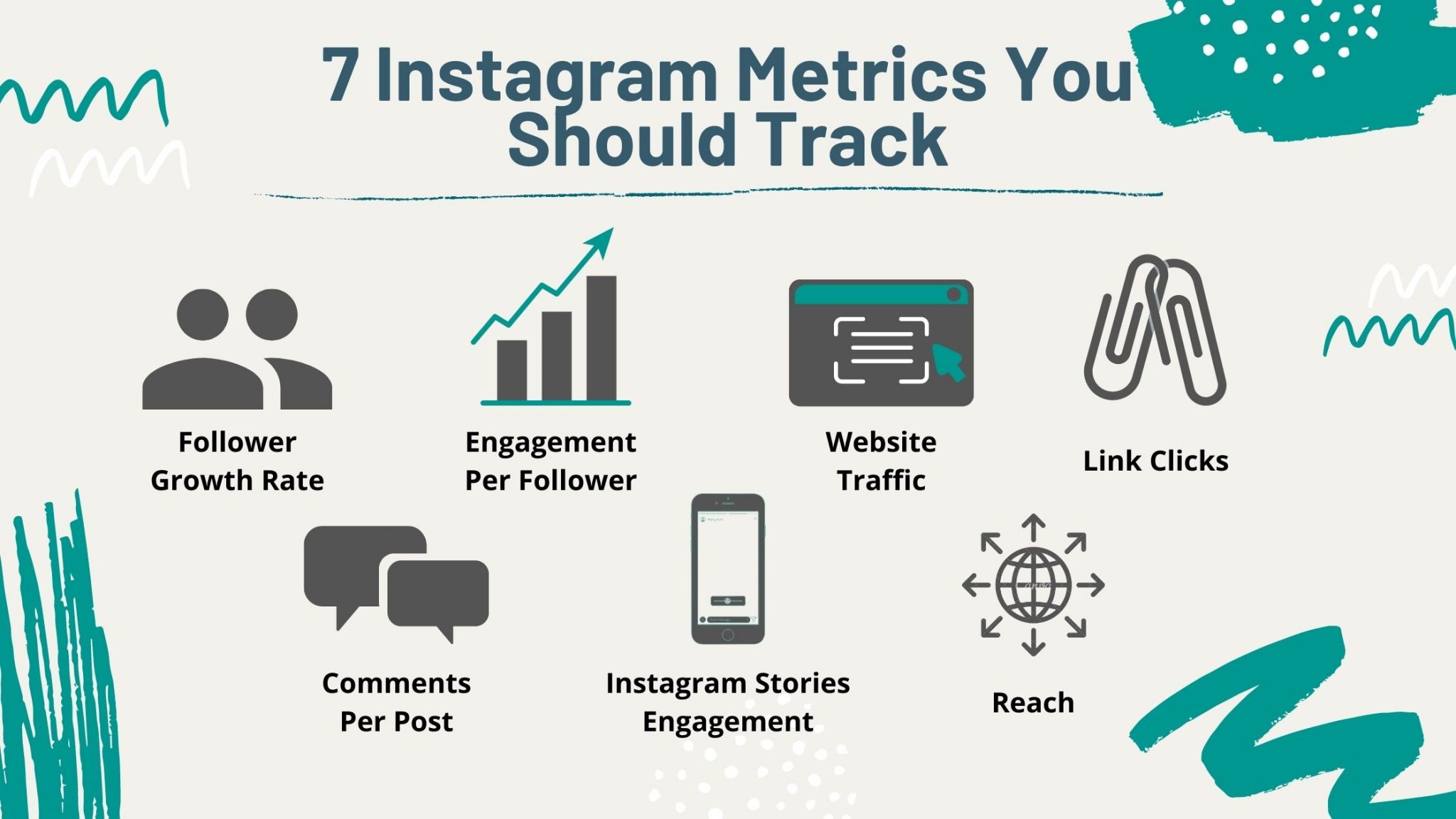 Using a professional Instagram activity tracker like AiGrow and keeping track of Instagram insights gives you a clear picture of how your current strategy is performing. So, monitor Instagram activity to get better results. 
#2 Is There an Activity Log on Instagram?
Instagram allows you to see your liked posts and check your activity on Instagram. To monitor Instagram activity, go to your Instagram profile and after tapping the three-line icon on the top right corner of the screen, tap on "Your Activity." Here, you can see how much time you spend on this platform. Also, you can set daily reminders to avoid wasting your time.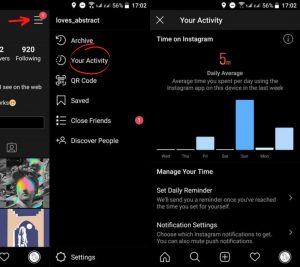 #3 How Do You See Recent Activity on Instagram?
Unfortunately, Instagram has removed the feature to track your followers' recent actions and see what they have liked or who they have followed. However, using AiGrow's monitoring feature, you can track all the accounts your followers are following and see what they have liked or commented on. 
Final Thoughts
In a nutshell, it is crucial to monitor Instagram activity to measure your business success rate, calculate your Instagram engagement rate, and improve your marketing strategies. In this article, I introduced the best Instagram monitoring apps for different purposes. Give them a try and leave us a comment if you know of any other apps.