With 290.5 million monthly active users, Twitter can be the platform to lead you to social media success. Provided, you know how to exploit its many features. In other words, you cannot become the most followed person on Twitter without knowing the ins and outs of the Twitter algorithm and Twitter trends. If you wish to gain more Twitter followers, getting the hang of Twitter trends is a must. 
How to see worldwide trends on Twitter? Why are they crucial? How to use Twitter trends to make money on Twitter? No need to freak out as long as we are here! 
We believe these are all valid questions that should be addressed in detail. Therefore in this article, we aim to boost your knowledge of Twitter trends. It will be a thorough guide to a sweet and profitable experience on this platform. 
Let's dive in then, shall we?!!
Why Are Twitter Trends Crucial to Success?
No matter where you go, everyone's talking about the significance of Twitter trends and hashtags. But why is that? How do Twitter trends help? There are various reasons for the tremendous popularity of Twitter trends among social media marketers. For the sake of brevity, we will bring up three reasons. 
1- Connect with Your Target Audience
Tapping into a Twitter trend means that your tweet will appear among the sea of Twitter trends. Therefore, you can gain access to a host of potential followers and customers. In other words, you can expose your Twitter content to a wide range of audiences by using the best Twitter hashtags and trends. 
Many of the already-thriving accounts use Twitter trends to engage their audience while finding new followers. It might be hard to grab attention, but it is still an effective social media marketing strategy. Especially in case you're aiming for a global audience, you can use the worldwide trends on Twitter. 
2- Keep Up with The World
Considering the fast pace of modern life, we are all hard-pressed to keep up with the world. Trending topics are transient and ever-changing. That is, what seems like a hot topic today will be history tomorrow! Plus, there are loads of things to catch up to, and our time and hectic schedules simply don't allow us to read every piece of news. What can we do about it though?
Well, checking out the Twitter trends lets us see the hotly debated topics.  Now if you choose to discuss these topics on your Twitter, your audience will appreciate it too. They will understand that not only can they count on you as a brand, but also your page will help them stay up-to-date.
3- Create Engaging Content
Whether you're trying to become a social media influencer or promote your brand on social networks, you need engaging content. Coming up with new content ideas that can appeal to the target audience is a challenge. At times, it can even feel like an uphill battle.
However, we have an easy fix for you. You can find out the trends and exploit them to drive engagement. We are fully aware that finding trends is not as straightforward as we make it out to be. But don't worry; we will walk you through that part too!
How to Use Twitter Trends to the Fullest
Can all trends help you? Are they all influential for your engagement? Now that we are clear on the significance of the Twitter trends, let's get down to these questions. 
Exploit the Relevant Twitter Trends
We cannot stress enough how vital this matter is. As much as relevant Twitter trends can help you get more retweets and grow, irrelevant content can ruin your chances. Therefore, if you notice a trend is not in line with your brand or content, you simply shouldn't use it. 
But what you can do is try to build a connection between the trending hashtag and your content. But whatever you do, don't go out of your way to fit in! 
Know Your Audience
Sounds simple enough, right? It is pretty simple, but there's more to it. Knowing your audience means that you know what appeals to them. Subsequently, you have a clear idea of how you can drive engagement from them.
How is this related to Twitter trends? Well, if you are fully aware of what your followers want to see, then you know what trends and content would perform well. 
Use the Best Times to Launch your Twitter Trend
We've already made it clear that trending topics won't remain viral forever. There's usually a very small window of opportunity. So, once you see a topic is trending, create content accordingly and use it. Plus, keep in mind that you need to know about the best times to post on Twitter to see the optimal results. 
How to Do a Twitter Trends Search? 
Where can I find trends on Twitter? How can I search for Twitter trends in USA/UK/…? No need to freak out. The answers are right here with us. All you need to do is keep reading!
There's a 'Trends' section available on Twitter that displays all trending topics. It can either show you personalized Twitter trends or trends that are classified based on a chosen location. But how can you access it? Just follow the steps below for your iOS or Android devices:
First, open the Twitter app and tap the three horizontal lines or your profile icon in the top right corner. 

Then, choose 'Settings and privacy.'

Next, select the 'Content preferences' option.

Under the 'Explore' tab, tap 'Trends.'

Now, turn on the 'Trends for you' feature to view personalized trends.

If you wish to see the Twitter trends for a certain location, disable the feature and tap 'Change location.' 

Finally, you can choose any location you want. 
If you use the Twitter Web, follow these instructions;
Open Twitter and look for the 'Explore' tab on the left. 

Here, you will find personalized trends. 

Now, you can tap the settings icon at the top. 

If the 'Show content in this location' is marked, you won't be able to change your location. So, first un-mark this option.

Then, tap 'Explore locations' and search for the location you'd like. 
Now, you have access to all the trending topics in that particular location. It was simple, wasn't it? 
Boost  your knowledge on social media: The Best Tweetdeck Alternatives
Worldwide Twitter Trends
On Twitter, there are some viral worldwide trends. They practically enable you to appreciate the topics that are of importance the world over. Some of the trends and hashtags mentioned below are ever-green. That is to say, their impact hasn't faded and their excellent performance has continued over a rather long period.
Now, let's see what worldwide trends Twitter has in store for us!
Twitter Trends #1: Christmas

Regarding how the holiday season is almost upon us, Christmas is both a viral Twitter trend and hashtag. If you have any Christmasy content to share, now is the time. Phrases like Happy Christmas would also look excellent on your tweet. 
Twitter Trends #2: MondayThoughts

As you can see, #MondayThoughts and #MondayMotivation are both among the trending hashtags. You can choose motivational content or sentences to share with your audience. Your followers will surely appreciate it!
Twitter Trends #3: TransformationTuesday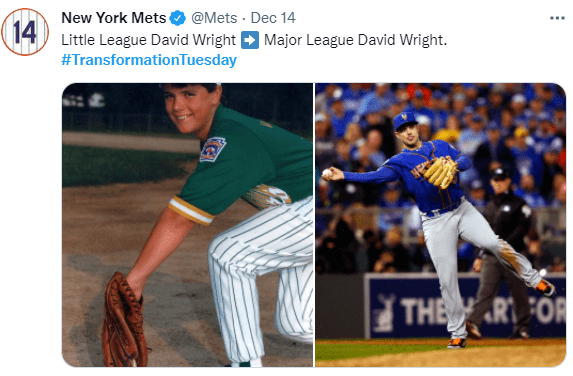 Transformation Tuesday is yet another trend that can help you. It is commonly used in the realm of fitness to show improvement and change. However, you can also use this to discuss the progress your company has made or the changes your brand has been through. 
Twitter Trends #4: WednesdayWisdom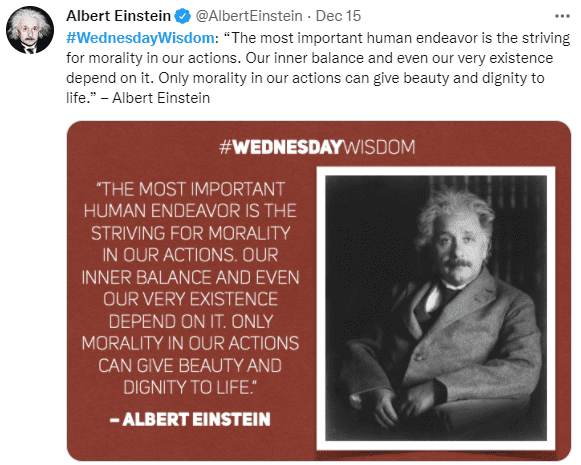 This trend enables you to share quotes and wise sentences with your followers. Don't miss out on this great opportunity!
Twitter Trends #5: TBT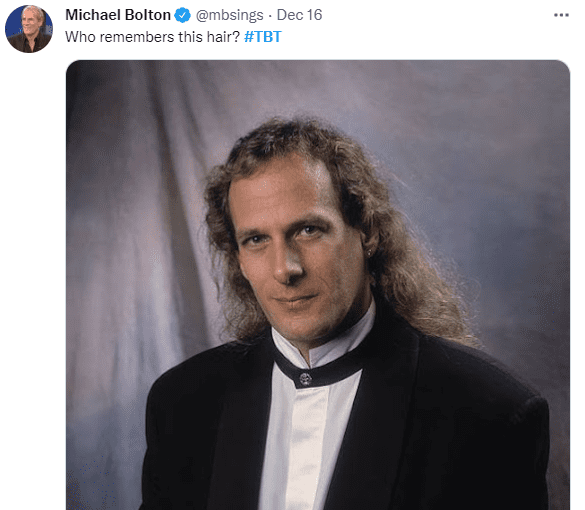 TBT, short for Throwback Thursday, is a social media trend for sharing nostalgic pictures. Whether you're an Instagrammer or a Twitter user, the TBT trend can perform exceptionally well. Go ahead and use #TBT or #ThrowBackThursday in your caption this Thursday!
Twitter Trends #6: FridayFeeling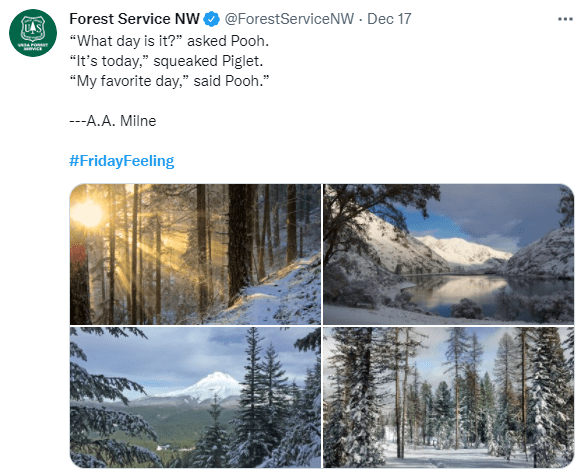 Social media users often use this Twitter trend to talk about their positive feelings on Friday. You can tap into this Twitter trend and include this phrase or the hashtag in your posts to see the results!
Twitter Trends #7: Caturday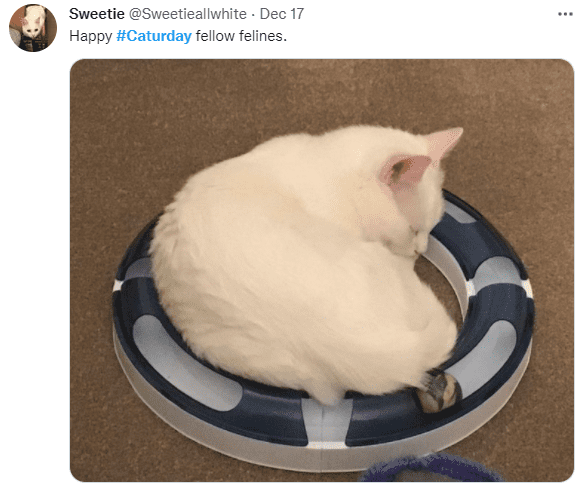 On Saturdays, users can share images of their cats to show how they're spending their weekends with their pets. Using this trend, you can also mention your relevant products! 
Twitter Trends #8: SundayVibes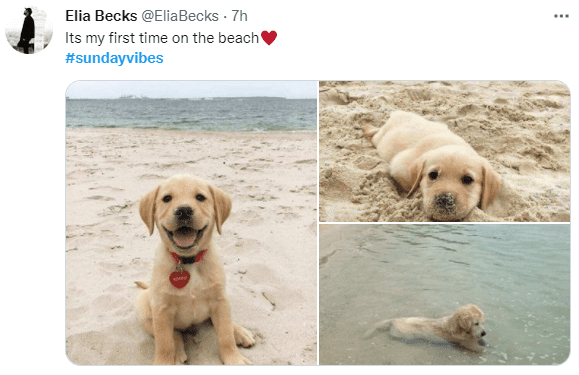 For different days of the week, we have various phrases and hashtags that go viral and trend. 'Sunday vibes' is one of them. Moreover, phrases and hashtags such as #SundayFunday and #SundayThoughts are usually trending on Sundays. So go ahead and use this opportunity this week!
Twitter Trends #9: Covid19

Sadly the Corona Virus pandemic has drastically affected our lives. This virus has also permitted our social media discussions so far as to become a viral hashtag among the top Twitter trends. Therefore, we recommend that you share any tips considering coping with the pandemic. This can be both helpful to your audience and influential for your engagement. 
Twitter Trends #10: Omicron
Omicron is yet another variant of the Coronavirus. And it seems to have found its way into our Twitter trends as well. 

Boost your knowledge on social media: Who Unfollowed Me on Twitter
USA Twitter Trends
If you're wondering about US Twitter trends, keep reading! The daily hashtags mentioned in the last section are also among the top Twitter trends in the USA. 
Twitter Trends #11: Unvaccinated Americans
In the realm of politics, 'unvaccinated Americans' is one of the Twitter trends right now. With the spread of Omicron, a variant of Coronavirus, topics related to vaccination are generally hotly debated. 

Twitter Trends #12: WoTFamily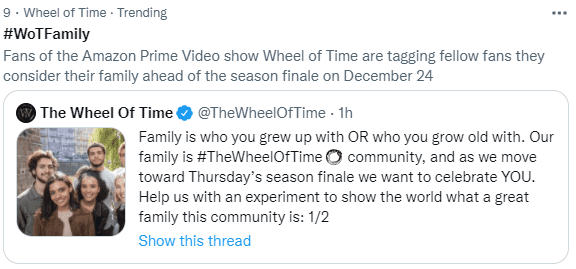 The Wheel Of Time is an amazing TV series that will serve this article as an excellent example. Generally, watching TV shows and movies has become a popular pastime for people of all ages. Therefore, many users would like to express their feelings and thoughts about the shows they watch. 
This week, The Wheel Of Time has appealed to Twitter users, and next week, it will be another series. What matters is for you to know what show is entertaining and how you can use it to create engaging content for your audience. 
Twitter Trends #13: IJustWannaAnnounce
'I just wanna announce' is one of the most fantastic Twitter trends for users right now. It enables users to make announcements in a cool way. If you have a new product or any piece of information, use this Trend to the fullest.  

Boost your knowledge on social media: Ultimate Guide to Becoming a Freelance Instagram Marketer
UK Twitter Trends
Again, certain worldwide Twitter trends also work well for those who are posting from the UK. Here, we will mention two of the Twitter trends that perform well in the UK. So, let's get started!
Twitter Trends #14: Nothingsstoppingus
'Nothing's stopping us' is among the Twitter trends that has been performing extremely well currently. For all the unstoppable influencers and business owners out there, this is a great opportunity! 

Twitter Trends #15: The Northman 
This is yet another example of how far sparking a conversation about a movie or show can take you. It doesn't matter what the name is, seize the opportunity to talk about a new popular movie with your followers!
Twitter Trends in India
We have decided to dedicate this last section of our article to Twitter Trends in India. 
Twitter Trends #16: PrayersForGoodHealth
With the Covid19 going around, people are indeed in need of prayers. And this trend shows how much our lives are still affected by the pandemic.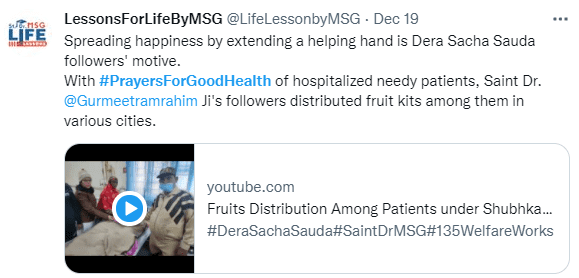 Twitter Trends #17: GoaLiberationDay
Twitter trends of this kind are usually short-lived. However, when they are viral, they perform well. No matter what country you're from and what traditions you're celebrating, use the relevant phrases and hashtags on Twitter to reach your audience.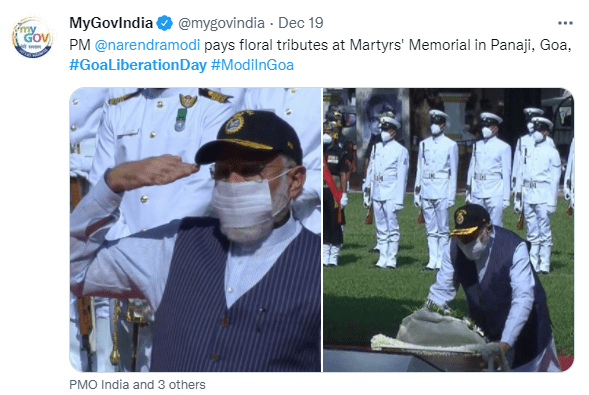 Recap 
With the huge number of Twitter users available, you can reach the heights of social media success. However, if you wish to succeed and attract more Twitter followers, you need to learn about the top Twitter trends. In this article, we tried our best to cover every aspect of Twitter trends, how you can use them, and where you can find them. In case you have more questions, leave us a comment and let us know!
You can read more of our articles below: