It's been nearly 15 years since Twitter, the online social networking and microblogging service was launched, with CEO Jack Dorsey posting the first tweet at 9:50 p.m. PST (UTC 08:00): "just setting up my twttr." Throughout the years, the top-chart of the most popular accounts has changed hands between singers, sportspeople, fashion models, entertainers, politicians, media broadcasters, businesspeople, and others. So the most followed person on Twitter today may lose its place to another account.
Fans use this platform to express their love and support for their favorite celebrities, and celebrities respond to the flow of interests by updating their followers on their latest activities. We gathered a list of the most followed Twitter accounts as of September 2021. And now they're here. Keep reading through the end of this article to discover who the most followed person on Twitter is and how many users follow him/her.
Read more about Twitter: Twitter Algorithm Explained: Get Your Tweets Seen More
40) BTS (39.2m Followers)
First on our list of the most followed person on Twitter is BTS. To show how fast the K-pop band is progressing, you should know that they made it into this list while I was writing this blog and replaced the Canadian rapper Drake. The seven-member South Korean boy band is going madly viral. Their success is evidenced by their five straight Billboard Music Awards for Top Social Artist, a fan-voted category. Another crazy fact: 19 of the top 30 most-liked tweets and 20 of the top 30 most-retweeted tweets on Twitter have been posted from members of BTS. The day when the K-pop band is at the top of the charts is not far away.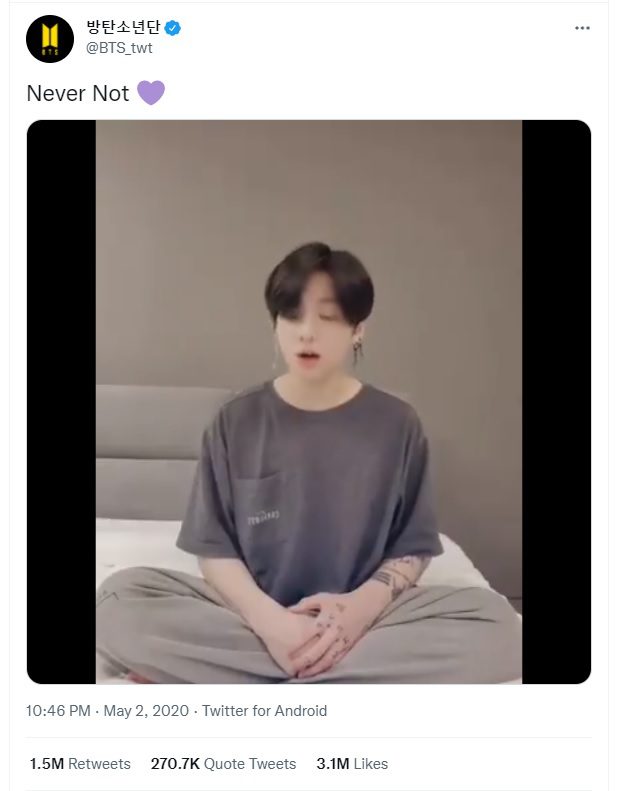 The Irish member of One Direction, the best-selling boy band of all time, joined Twitter in January 2010 and is now one of the most popular Twitter accounts thanks to his funny Tweets and reactions. As he is engrossed in golf, he often tweets about the tournaments and such.

Read more about Twitter: How to Get More Twitter Followers [Ultimate Guide]
"King of Bollywood" is something beyond popular not only among the Indians but also around the world because of his countless charity initiatives aside from his works in the Hindi cinema industry.  He has received numerous honors, including the Padma Shri, the Ordre des Arts et des Lettres, the Legion of Honour, and the Crystal Award. In addition to that, he is an ambassador for several government campaigns. SRK joined Twitter in January 2010, but he is still trailed by six other Indians on the list of most-followed Twitter users.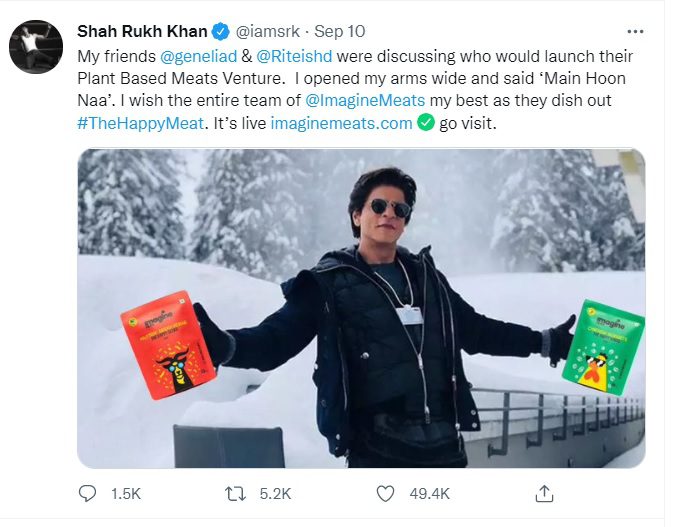 Indian-born naturalized Canadian Bollywood actor and film producer (likes to be known as a stunt then actor) joined Twitter in March 2009, years before becoming the first Bollywood star whose domestic net lifetime revenues exceeded US$280 million by 2013.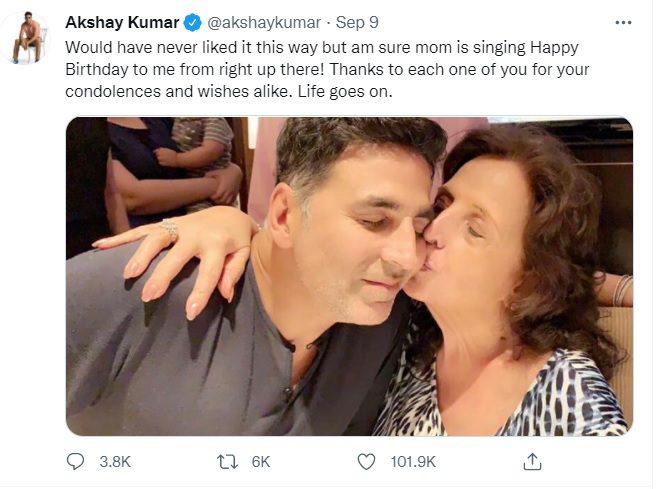 Read more about Twitter: 13 Twitter Bio Ideas to Attract More Followers
Staying in Bollywood with "Big Boss" this time. The successful Indian film actor, artist, painter, and humanitarian has twice been named to Forbes' list of the world's Top-Paid 100 Celebrity Entertainers. Khan joined Twitter in April 2010, and five years later, in July 2015, he posted a series of controversial tweets in support of Yakub Memon, the 1993 Bombay bomber who was sentenced to death and asked for his elder brother Tiger Memon to be hanged instead. Khan then deleted his tweets and apologized.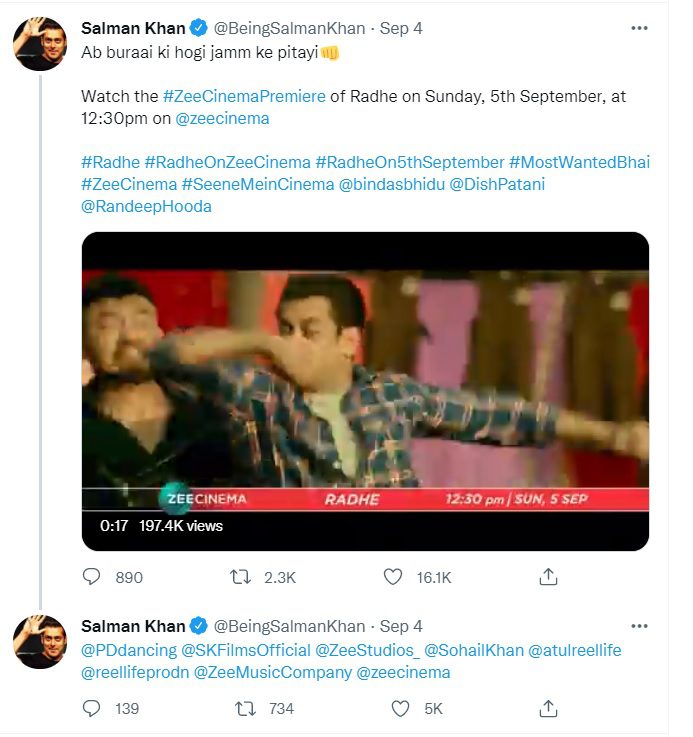 35) Bruno Mars (41.3m Followers)
In December 2009, the Hawaiian singer, songwriter, record producer, musician, and dancer joined Twitter and since then has become one of the most popular users. In his latest act, Mr. Showman appeared to be campaigning on Twitter for his newly formed band, Silk Sonic, to be added to the list of 2021 Grammy Awards performers at the last minute.

Read more about Twitter: How to Make Money on Twitter
Since January 2019, one of the most influential women of all time, host of the highest-rated television show of its kind in history, and pioneer of a media communication style known as "rapport talk," has been on Twitter. Oprah is no stranger to such a large number of viewers and followers. She conducted an interview with Michael Jackson, which became the most-watched interview of all time, with 36.5 million viewers.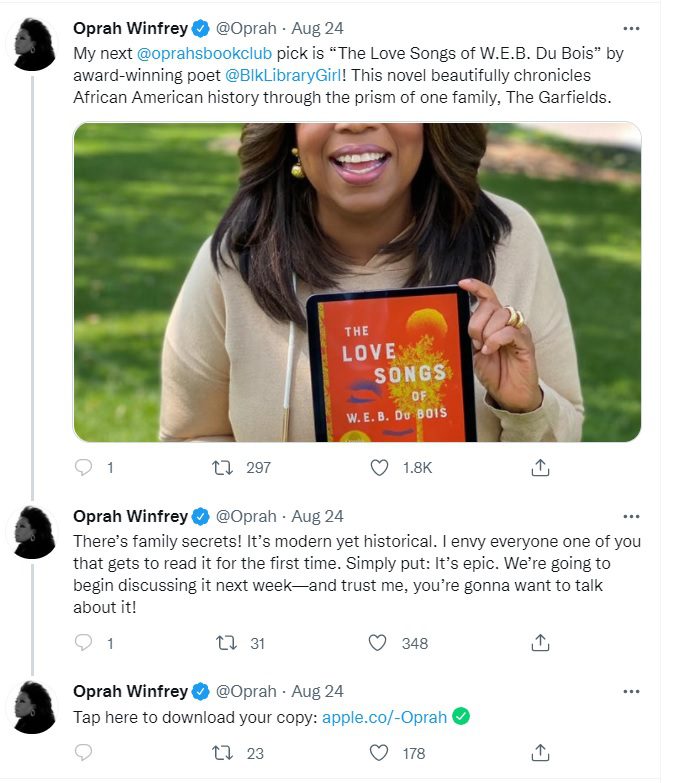 Back to India, but this time for sport rather than cinema. In September 2009, the captain of the Indian national cricket team joined Twitter. The aggressive right-handed batsman is well-liked not just for his excellent cricket talents but also for being a hero off the field, with all his humanitarian actions to aid disadvantaged children.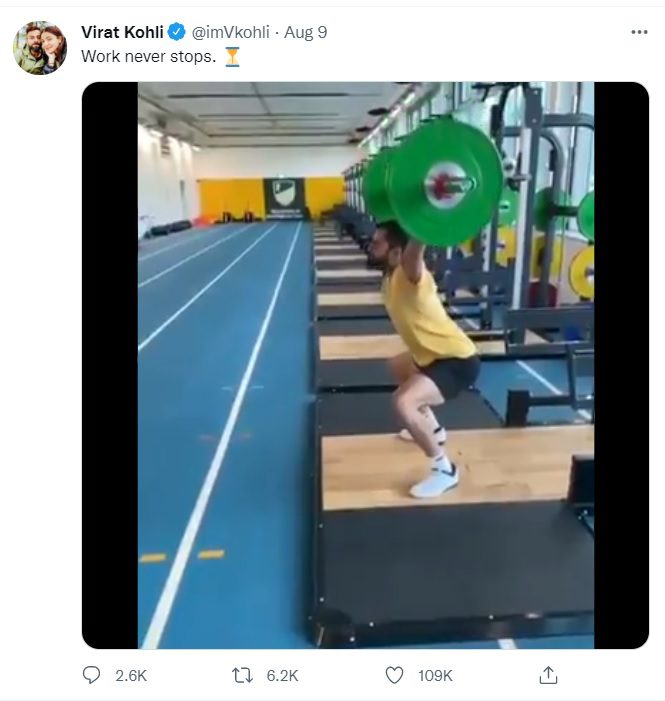 Read more about Twitter: Link Instagram to Twitter: The Ultimate Guide
32) PMO India (44.0m Followers)
India's Prime Minister's Office (PMO) is the only governmental department on the list of top-followed social media accounts. The Prime Minister's Office (PMO) offers secretarial support to Prime Minister Narendra Modi, who himself is one of Twitter's most popular users. PMO India is one of the most lately registered Twitter accounts among the top followed accounts, having been created in January 2012.

JLo is another pop star on the list (though not the last). JLo has explored a variety of professions during her career, including music, acting, beauty and clothing lines, fragrances, a production firm, and a philanthropic foundation. Lopez is a pop culture figure who is frequently referred to as a triple threat entertainer. Forbes magazine's most powerful celebrity in 2012 and three-time AMA award winner joined Twitter in October 2009 and has since become one of the most followed celebrities.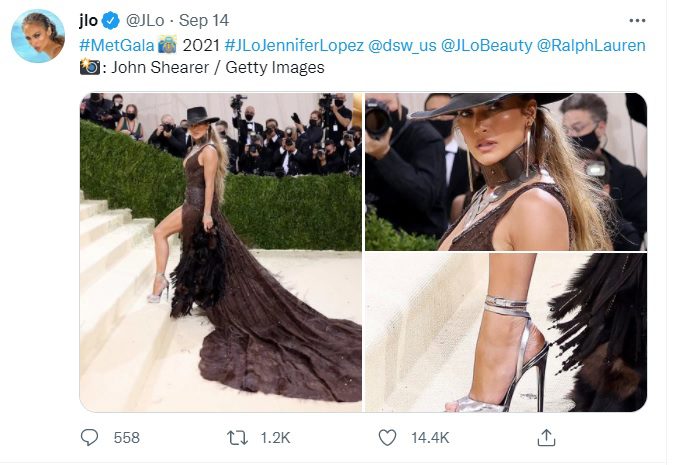 Read more about social media: Best Instagram Followers Apps for Getting Real Followers
The 78-year-old Bollywood actor, film producer, TV personality, humanitarian campaigner, and former politician is the list's sixth most-followed Indian user so far. Bachchan is one of the few Bollywood stars who has also appeared in a Hollywood film, The Great Gatsby, directed by Baz Luhrmann (2013). Bachchan joined Twitter in May 2010, the same year he received the Asian Film's Lifetime Achievement Award.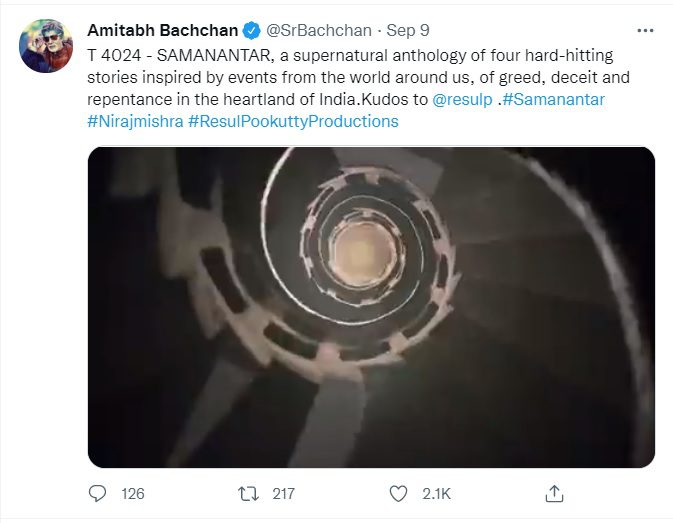 Since March 2011, the pop, country pop, hip hop, experimental, and female rock vocalist has been on Twitter. Miley's controversies in her personal life and public image have always drawn the attention of the media. That's a reason why she stands in the top 30 top-followed Twitter accounts. Hannah Montana, the Disney teen queen, has tremendous popularity among teens thanks to her early career combining famous acts with cinema, television, and popular music. The Tweet of her getting married has earned 1.1M likes 33k Quote Retweets, and 198.7K Retweets. One of the most reached of its kind.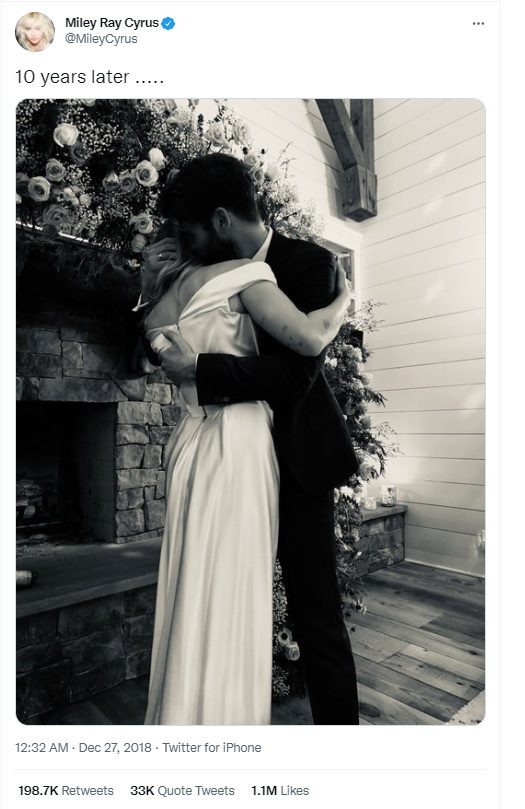 Read more about social media: 1000 Instagram Followers Free Trial to Get Real, Organic Followers
Aside from celebrity news, Twitter is a great place to stay up to date on world events. The account is what exactly news buffs want: constant alerts and updates on the most recent stories from across the world. The BBC Breaking News account is the only British representative on the list of the most popular accounts, and it is also one of the oldest (Joined Twitter in April 2007).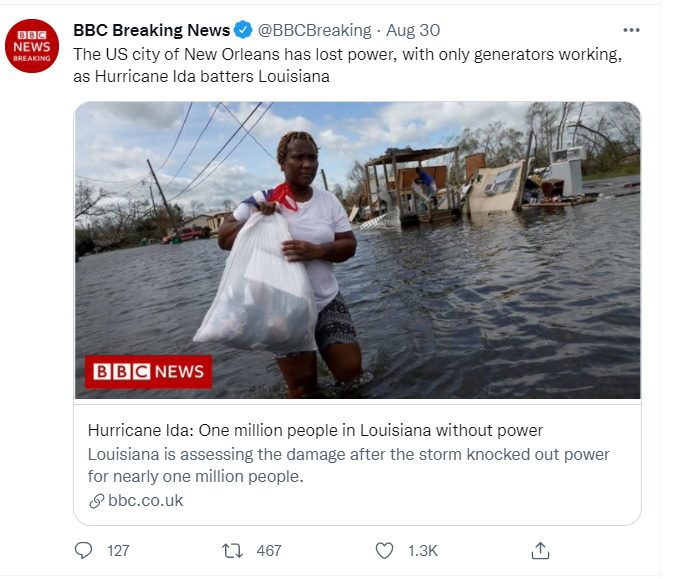 27) NASA (48.5m Followers)
Want to stay up to date on the most recent space exploration programs and get your weekly dose of space? Nasa should be followed! The National Aeronautics and Space Administration (NASA) joined Twitter in December 2007 to provide everyone with a glimpse into space.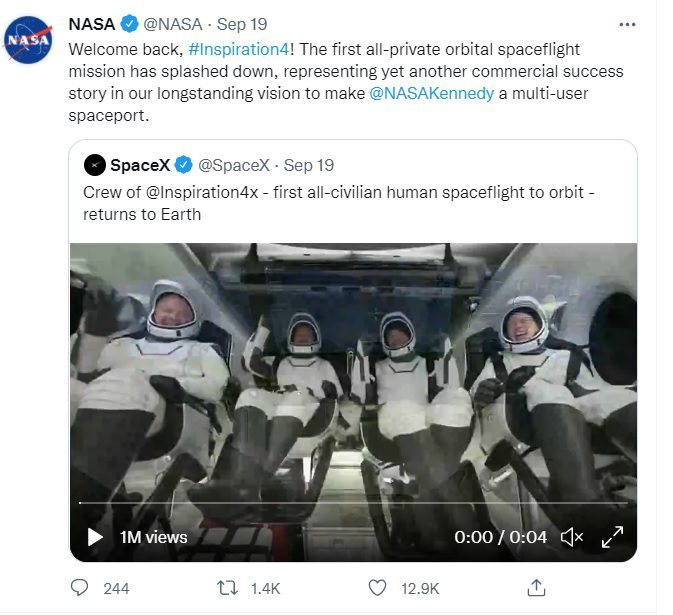 Read more about social media: Best Instagram Unfollow Apps to Bulk Unfollow Accounts
Who would be more deserving of a mention among the most popular Twitter accounts in basketball than four times NBA's most valuable player? King LeBron joined Twitter in March 2009 and has used it to display his multidimensional personality and take positions on controversial issues, like as protesting against police shootings of black people, supporting Hong Kong protesters, and refusing to sit across from Donald Trump.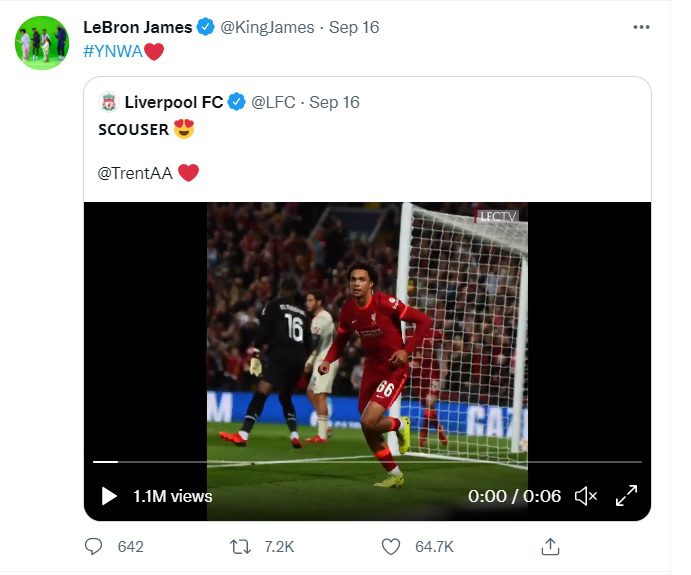 The widely respected news and information source, as picked by 21% of Americans, has been a staple of American print news for almost 150 years and has earned more Pulitzer Prizes than any other American media. When it comes to following the latest news on Twitter, NYTimes never disappoints.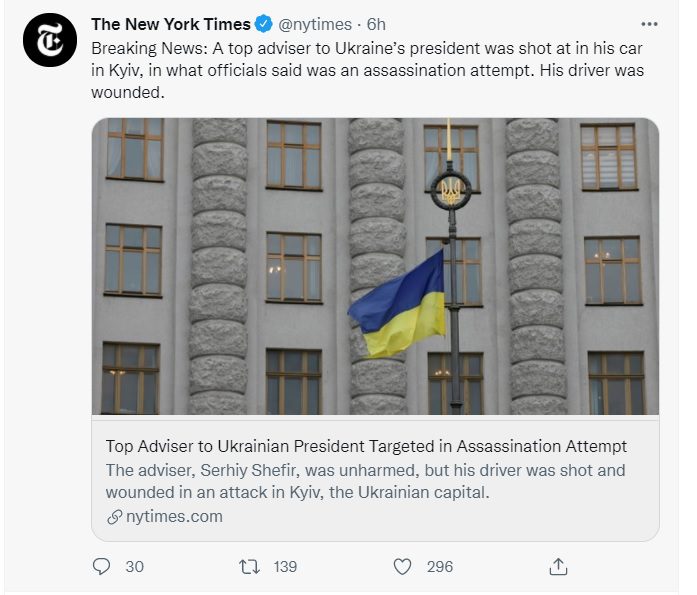 Read more about social media: Know and Beat Instagram's Daily Limits
It's no surprise that Jimmy Fallon, host of the late-night talk shows The Tonight Show Starring Jimmy Fallon and, before that, Late Night with Jimmy Fallon, is one of Twitter's most popular accounts. The astrophysicist (on his Twitter bio) is on Twitter since July 2008, and he's been running a challenge on his show lately, where he sends out a hashtag and asks his audience to tweet a funny or weird thing. Then he makes spontaneous jokes while reading the tweets.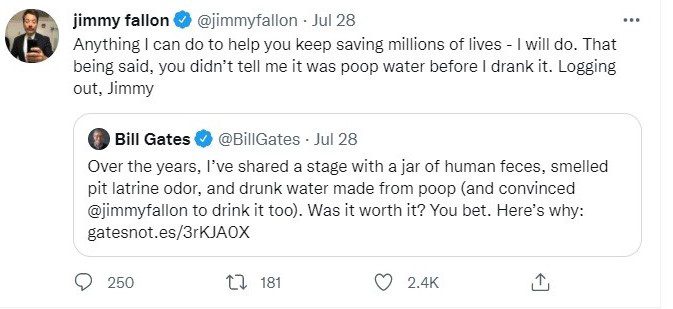 23) Shakira (52.5m Followers)
Since her recording debut at the age of 13, the 43-year-old Colombian Queen of Latin music has been one of pop music's pioneers. In June 2009, the pop icon and three-time Grammy Award winner joined Twitter at the same time with the release of her eighth studio album, She Wolf.
In addition to her musical career, she is well-known for her philanthropy, humanitarian, and political efforts. In her most recent work, Shakira criticized the violence and urged Colombian President Juan Manuel Santos to place the sanctity of human life above all other considerations. AN ACTUAL HEROINE.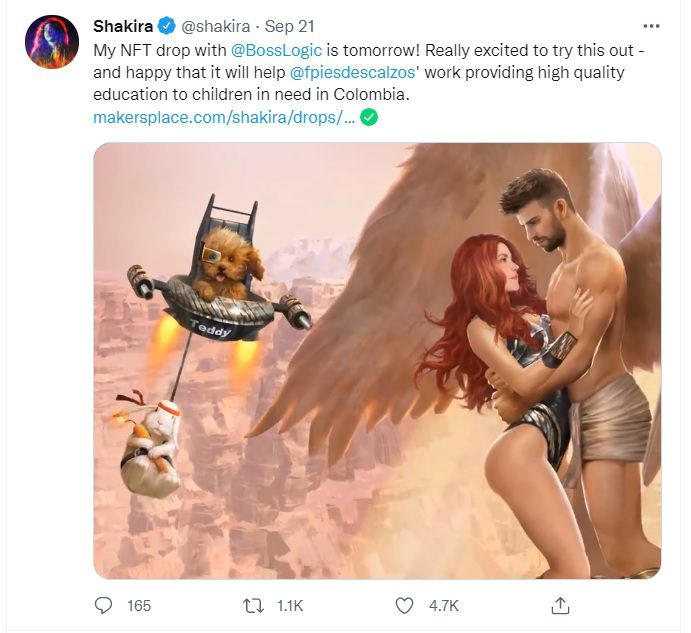 Read more about social media: How to Share a YouTube Video on Instagram
Since joining Twitter in February 2009, the American singer, songwriter, and actor have always been controversial. Lovato took to Twitter in December 2018 to dispel speculations of their overdose and thank her followers. After receiving a barrage of hate because of tweeting about 21 Savage memes in 2019 after the Super Bowl, she chose to leave Twitter. After resuming activity in January 2020, it immediately racked up millions of new followers and climbed to 22nd place on the list.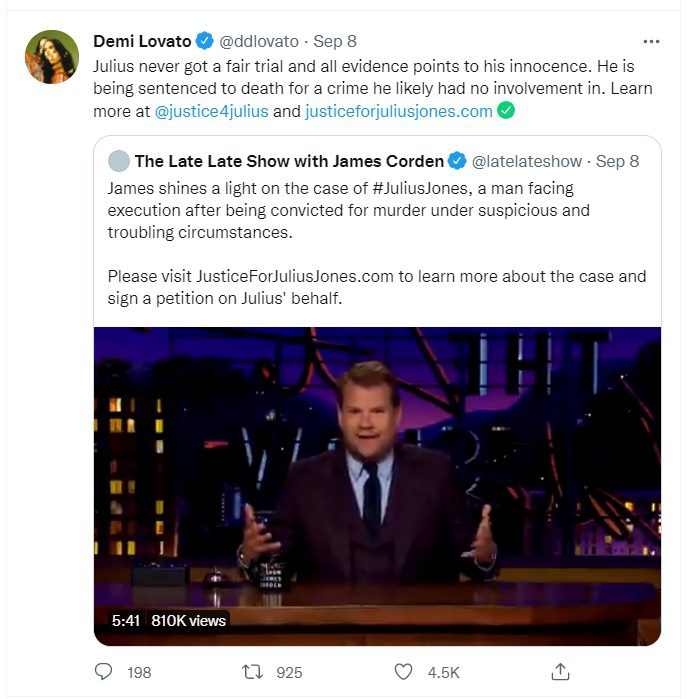 21) CNN (54.6m Followers)
The second news channel on the list is the third most popular cable news network in terms of viewership. The only online news brands in the United States that have increased viewers' satisfaction in 2020 have also been criticized at various times. With a meme in 2017, Trump referred to them as "fraud news." The clip was interpreted as a further sign of his dissatisfaction with the network's coverage. He sarcastically referred to them as "Clinton News Network" another time.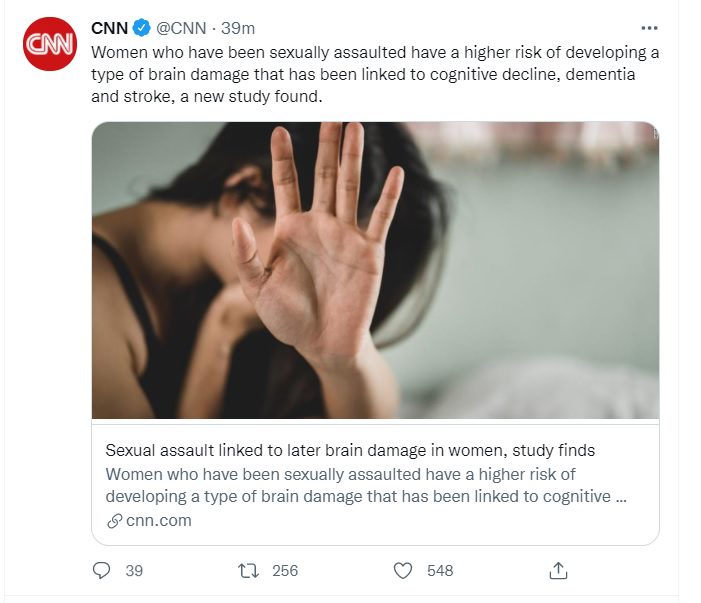 Read more about social media: How to Mass Delete Instagram Posts [+Free Instagram Post Deleter]
20) Neymar (54.6m Followers)
The highly skillful Brazilian baller, who now plays for PSG, joined Twitter in June 2010 and is currently ranked 20th on our list. With all the rumors surrounding his life since he was 17 and all the compulsive social media postings, the most expensive transfer of all time is no stranger to being the center of attention.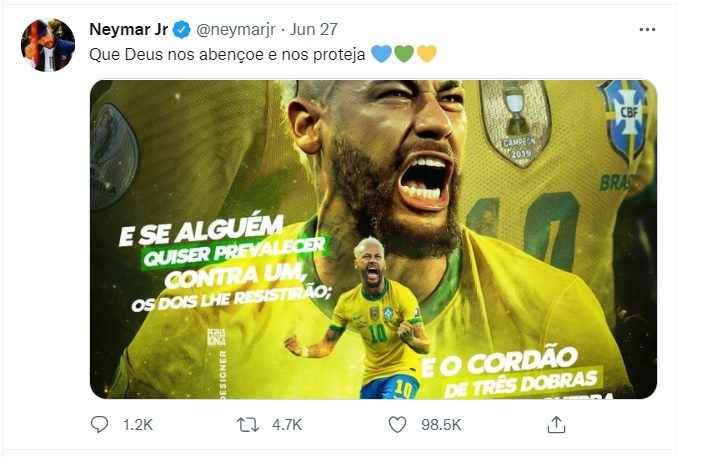 19) Bill Gates (55.5m Followers)
Between the most-followed accounts, the fourth richest person on Forbes' 35th annual list of the world's wealthiest places 19th. Microsoft Corporation's co-founder and somehow father of the microcomputer revolution is surely involved with the way you're viewing this article in some way. Bill left the tech world a few years ago and now devotes the majority of his time to his philanthropic endeavors.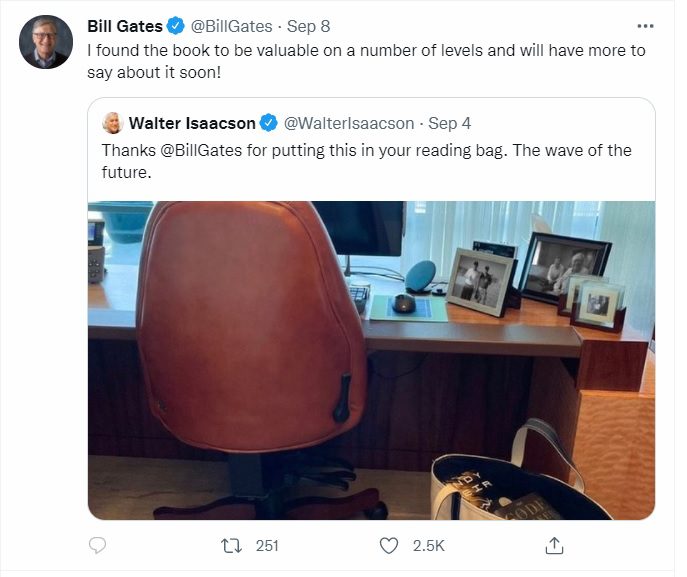 Read more about social media: Instagram Giveaway Picker and Contest Apps
Britney is currently taking a break from social media to celebrate her engagement, but she is the kind that routinely updates her fans on her music and tours, as well as behind-the-scenes videos and personal posts. The Princess of Pop has survived her career through a mix of success and controversy. Read the story of #Freebritney to get a scope of this. Britney started using Twitter in September 2008 and is now the ninth pop celebrity on the list.

17) Twitter (59.5m Followers)
Twitter standing 17th among most followed accounts on Twitter reminds me of the story Chaplin coming 20th in Chaplin look-alike contest. Twitter is the oldest account on the list, having joined in February 2007. Except for the most recent updates, tips, and developments, there isn't much going on with this account.

Read more about social media: How to Mass DM on Instagram Easily with a Bulk Message Sender
16) Elon Musk (60.0m Followers)
In the last few years, no one has sparked more Twitter conflicts than the billionaire and Tesla CEO. With fewer than 280 characters, Elon Musk can push the price of bitcoin, as well as dogecoin, up and down. Elon has been on Twitter since June 2009, and his other views on artificial intelligence, crypto, and other topics have been criticized by experts throughout the years.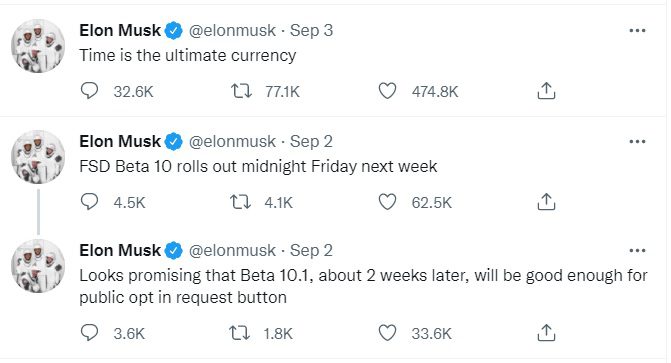 CNN's second account on the list is dedicated to keeping viewers informed about current events across the world. CNN is known for its excellent breaking news coverage, for which it has received a network-record six Emmy Awards for news and documentary programming.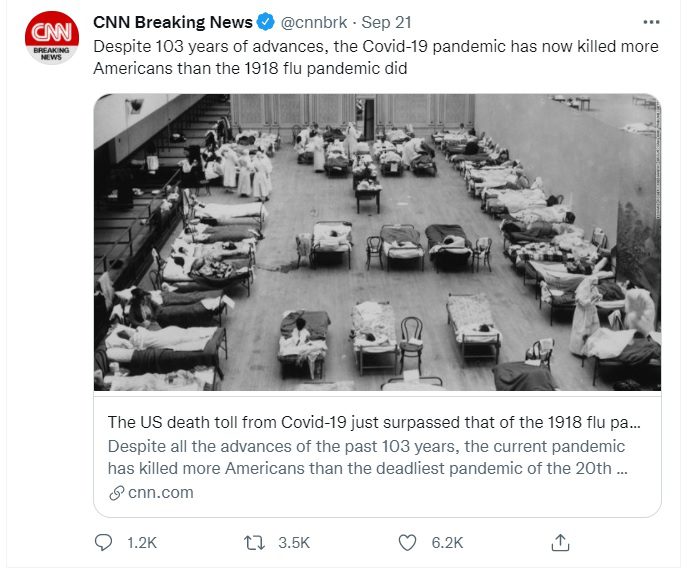 Read more about social media: Linktree Alternative: Myurls.bio [100% Free]
It's no surprise that Sean Parker from the film The Social Network is among the top-15. Because of his elegant style, the American singer, songwriter, record producer, and actor has always been noticed by the media and admirers. Since June 2009, the president of pop has been on Twitter, converting his fame and social media experience into tens of millions of Twitter followers.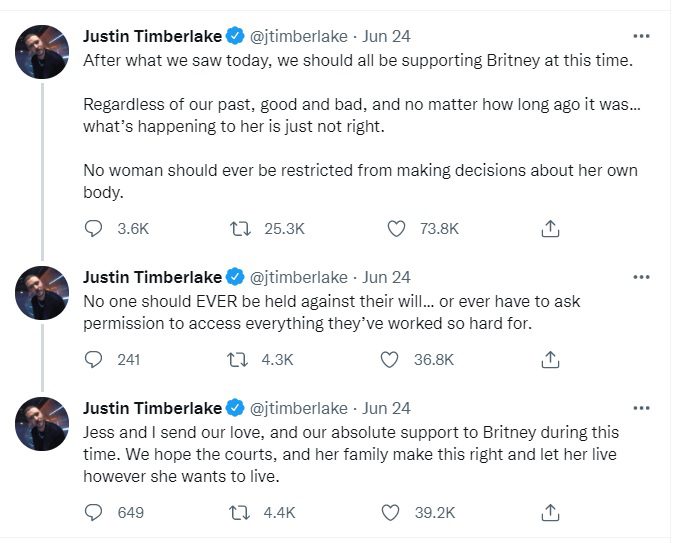 More of a singer or an actor? Selena Gomez is one of the most well-known performers on the planet, having starred in a number of films and shining on concert stages. So far, the 5th most followed person on Instagram hasn't made it into Twitter's Top-10. Selena uses Twitter mostly to promote her work and is not a joking type.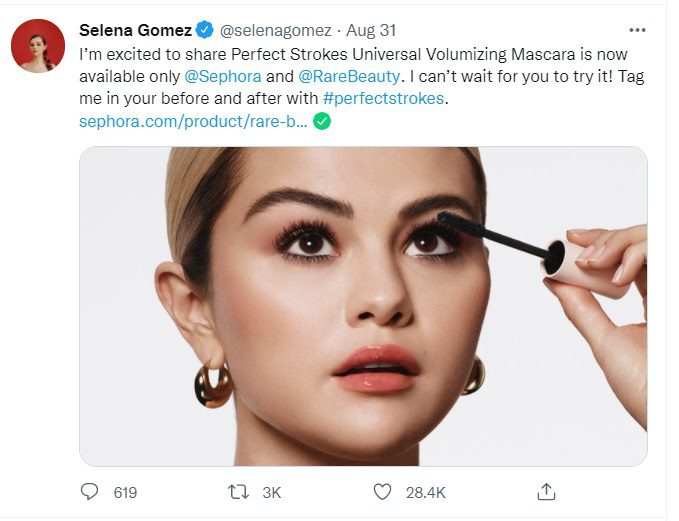 Learn more about social media: How to See Liked Posts on Instagram
Is it possible to talk about social media without mentioning the Kardashians? The always-in-the-news lady personifies the notion of being famous for being famous. One of the most influential women of all time, according to Times magazine, has focused on her own businesses, KKW Beauty and KKW Fragrance, in recent years.  In her most recent popular trending move, she wore a head-to-toe black Balenciaga bodysuit, which sparked a lot of interpretations of the meaning behind her outfit.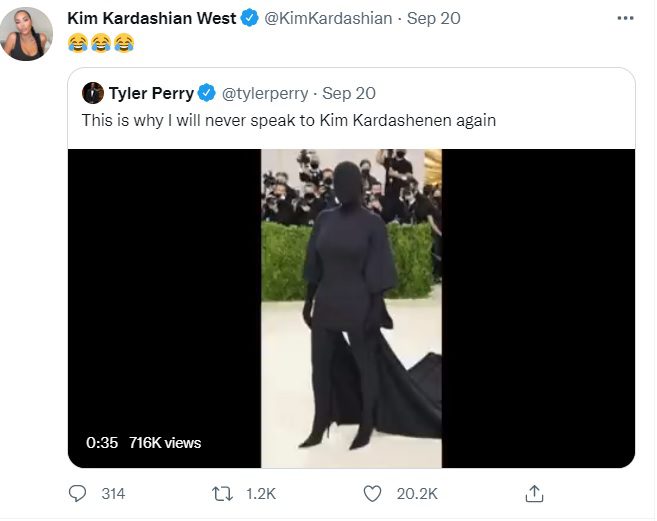 Narendra Modi, India's 14th and current Prime Minister since 2014, has been an avid social media user, from praising athletes on Twitter to laying out his vision for the country. Since joining Twitter in January 2009, the 71-year-old politician has seen an exponential increase in the number of likes, comments, retweets, and, most significantly, followers.

Learn more social media: TikTok Hashtags to Go Viral
10) YouTube (73.2m Followers)
The American online video-sharing and social networking platform owned by Google is the highest-ranked non-human Twitter user on the list. YouTube's popularity has spread across platforms, placing it higher on the list than Twitter itself. YouTube's account typically provides short clips and links to videos on their platform, as well as interactive Tweets such as polls and questions, in order to increase engagement.

By defeating Jimmy Fallon, the American comedian, talk show host, and ice road trucker (as written in her bio) is the highest-ranked TV host on the list. The Ellen Show, running since 2003, is one of the most enduring talk shows in US television history. Ellen's account is primarily focused on her show (her handle is @TheEllenShow), and she prefers to share photos and videos from it over personal moments. It's also worth mentioning that Ellen's iconic Oscar's tweet seeing below is one of the most retweeted tweets of all time.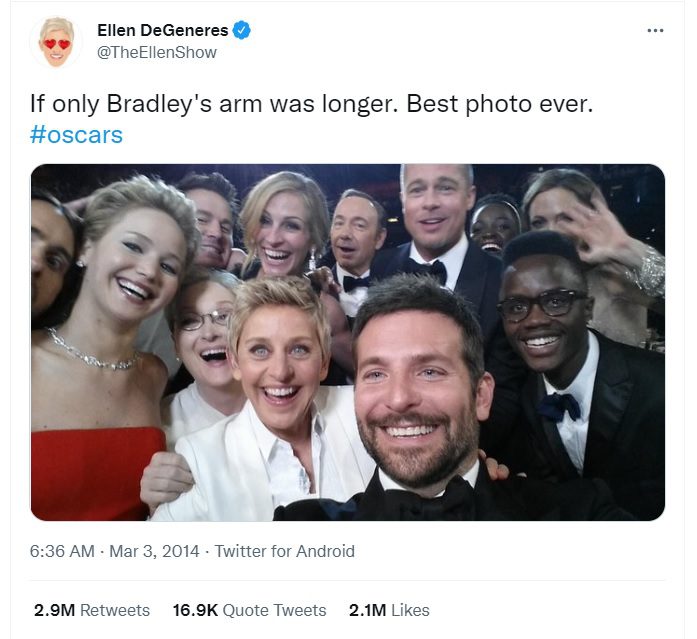 Learn more about social media: TikTok Trends You Must Know to Go Viral
8) Lady Gaga (83.7m Followers)
Little Monsters (Gaga fans) never let the Mother Monster walk alone. That's why the American singer, songwriter, and actress is ranked eighth among Twitter's most popular accounts. Gaga's brilliant performance in the hit movie "A Star Is Born," as well as co-writing and co-singing the chart-topping single "Shallow," marked a watershed moment in her career, making her the first woman to win an Academy, Grammy, BAFTA, and Golden Globe Award in the same year. Gaga frequently uses Twitter to promote her musical and acting careers, as well as the activities of her Born This Way Foundation.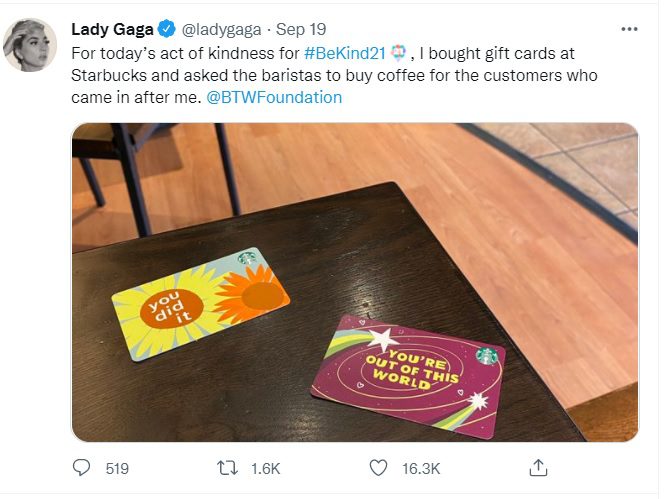 It's hard to discover the acclaimed American singer and songwriter apart from social media. The 7th most followed person on Twitter and 6th most followed person on Instagram generally posts personal and promotional content, as well as a lot of shout-outs to her fans and humorous quote retweets. Below is a screenshot of one of her most-liked Tweets that shows her wonderful humor.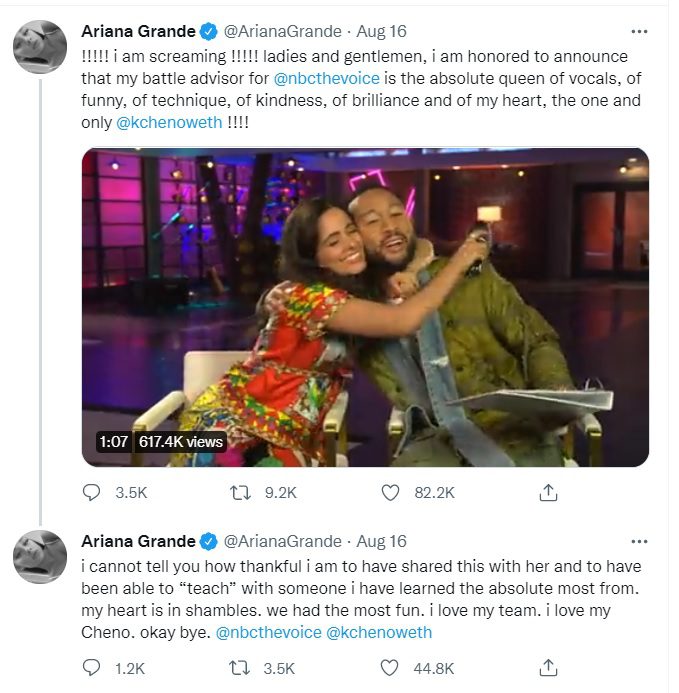 Learn more about social media: Best Time to Post on TikTok
Being the only 32-time AMA-winning pop star on the planet not only brings you fame and fortune but Twitter followers too. The feminist and pro-choice star is one of those people who avoid discussing personal feelings on social media. As a result, her followers are truly her music enthusiasts. Taylor has been a Twitter user since December 2008, and more interestingly, she has no followings.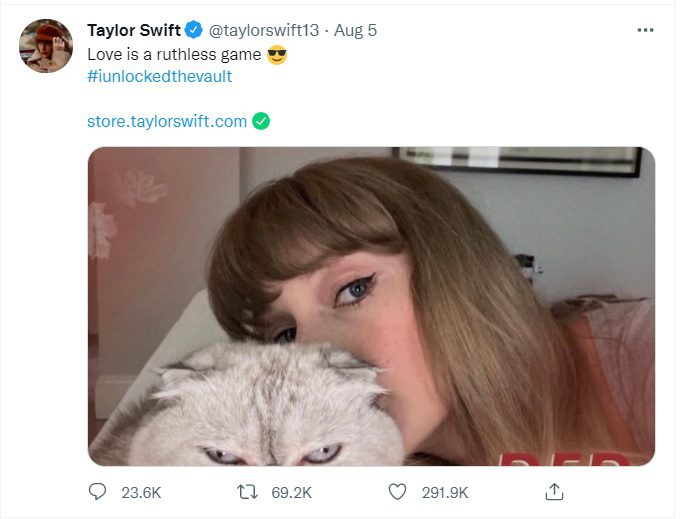 For those who are used to seeing the Portuguese professional footballer letting no record slip through his fingers, seeing CR7 ranked seventh on a list is strange. The five-time Ballon d'Or winner has the most social media followers of any athlete. He is the most popular Instagram account, as well as the third most popular Facebook account. On Facebook, Twitter, and Instagram, he had over 500 million total followers. Ronaldo joined Twitter in July 2010 and has since shared photos of himself, his family, and everything football has to offer.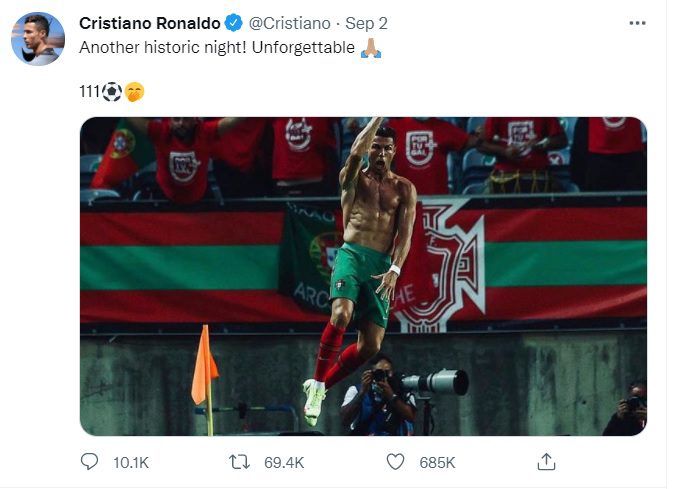 Read more about social media: How to Get Famous on TikTok
4) Rihanna (103.0m Followers)
The first and last Barbadian on the list is no one except Rihanna. As Stella McCartney stated: "She's one of the coolest, hottest, most talented, most liked, most listened to, most followed, most impressive artists at work today." and Rihanna used them all to build a significant Twitter following.
The bestselling digital artist of all time has never limited herself to the music industry and ventured into acting, fashion design, and business. Her activism has also been notable on Twitter. She openly declared her opposition to the Religious Freedom Restoration Act of Indiana, police brutality, President Trump's immigration policy, and a slew of other injustices.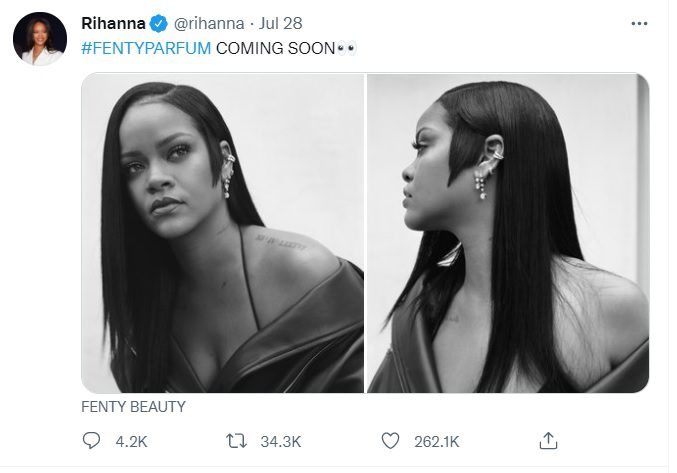 3) Katy Perry (108.7m Followers)
Katy's popularity eclipsed all social media and across all countries, with over 292 million followers across Facebook, Instagram, and Twitter. In 2015, the American singer, songwriter, and television judge climbed to the top of the list, becoming the first person to reach 100 million Twitter followers in June 2017, but times changed. She's of a kind tweeting her thoughts and makes funny tweets alongside promotional tweets.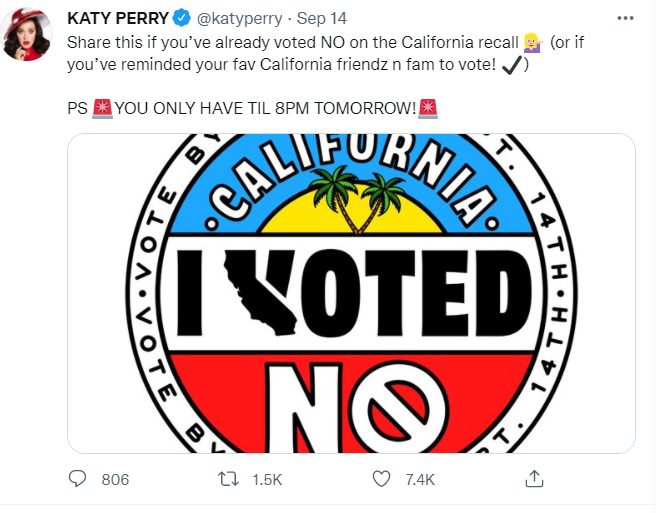 Read more about social media: How To Turn Your TikTok Bio-Link Into A Lead Generation Machine
Last but not least, the next most followed person on Twitter on our list is the list's last pop artist. Not only is the Canadian singer the most popular musician on Twitter, but he is also the most subscribed solo artist on YouTube. In January 2013, Bieber overtook Lady Gaga as the most followed person on Twitter, a position he held for 11 months. Justin has been in the spotlight since the release of his hit song, Baby, and his fans have constantly discussed him on social media. As a result, less than a year after joining Twitter in 2009, he has crowned the top-trending celebrity of the platform.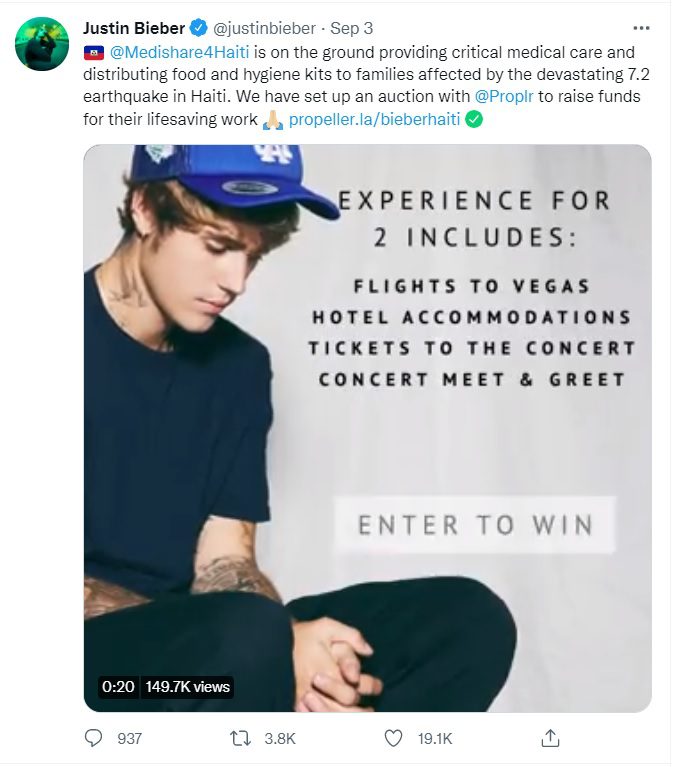 If you're wondering "who has the most followers on Twitter" or "who has the most Twitter followers" now it's time to find out the answer.To get a sense of how large the number of his followers is, consider that 130 million people is even more than Mexico's population, which is the tenth most populous country on earth.
The popularity of the 44th president of the United States is unfathomable. Many of the superstars on the list above, such as Katy Perry and Taylor Swift, played at Obama rallies and campaigned for him. Obama's account surpassed Katy Perry's in 2013 as the most popular, with over 107 million followers. Obama also holds the record as the most followed person on Twitter. Mr. President joined Twitter in March 2009, and with all his political commitments, he sometimes tweets about his personal life with Michelle and his daughters.