Twitter, having 463 million users, is among the top 15 social media platforms. Having this ever-growing audience at your fingertips means that you can easily attract attention to your content on Twitter and social media. You can get more retweets, get your tweets seen, or sell your products to such a large audience. But provided you have the right tools at hand. TweetDeck has, for years, kept influencers and marketers happy by offering features and bringing about good results. However, with the growing number of platforms, you might need Tweetdeck alternatives in order to address your needs.
What Is TweetDeck?
Before we go any further, let's see what TweetDeck is. 
TweetDeck by Twitter is a tool used to manage a Twitter account, schedule posts, track trending hashtags, like/follow, filter content, and more. You can also add an account to TweetDeck and manage it all in one convenient dashboard. TweetDeck can also figure out the best times to post on Twitter for you to bring about better results. 
Generally, using TweetDeck, Twitter accounts can be more easily managed. TweetDeck login page is accessible from the TweetDeck Web site. And, for more information on TweetDeck and TweetDeck wider columns settings, visit How to use TweetDeck.
Why Would You Need a TweetDeck Alternative?
'Why would I even need an alternative to TweetDeck?' you may ask. That's a valid question; after all, it does offer great features. But, there's a catch! Since 2013, TweetDeck Android and iOS applications have stopped. And since 2016, the TweetDeck Windows app has stopped functioning. With TweetDeck down on mobile and Windows apps, practically all we have left is the Web TweetDeck and the TweetDeck Mac app. And, to cap it off, it doesn't analyze your engagement rate to help you get more Tweeter followers. Restrictive, isn't it?
Still, for managing only Twitter, TweetDeck might not seem like a terrible choice. However, many influencers, business owners, and generally, social media users need to manage more than one social media account. That is, Twitter is not the only platform they use for social media marketing. For example, many influencers prefer to have an Instagram account besides Twitter. And, getting more Instagram followers, scheduling Instagram posts, or generally Instagram account management is not among TweetDeck features. My point is if you want to manage other social media accounts alongside your Twitter page, TweetDeck is not the best option. 
TweetDeck Alternatives
Now, if you want to know about TweetDeck alternatives, you're in luck! We have prepared a detailed list of tools that work more efficiently. We're going to start with a fantastic alternative to TweetDeck for Instagram account management. 
#1 AiSchedul: The Best Alternative to TweetDeck for Instagram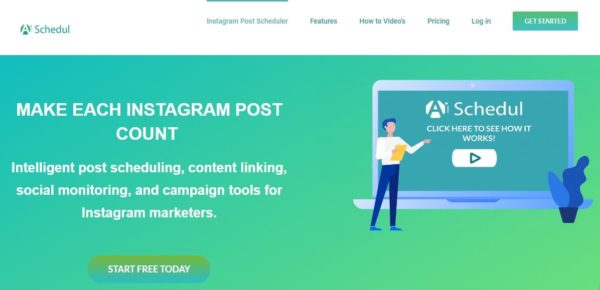 Looking for an app like TweetDeck, but for your Instagram account? Look no further! AiSchedul is a top Instagram management tool that has a lot to offer. Whether you use social media to become an influencer or grow your brand on Instagram and other platforms, AiSchedul is the perfect tool. This app can conveniently schedule your Instagram posts for you. And, not only does it do this gloriously well, but also it sports many more features that can genuinely fascinate you. 
Having AiSchedul, you get to:
Schedule posts and stories months in advance

Post images and videos on your feed and story from any operating system (Android, iOS, Windows, Mac OS…)

Monitor your insights, analyze and

double your engagement rate on Instagram

Analyze your hashtag performance and find out the

top Instagram hashtags

Manage multiple accounts (80 accounts, to be precise)

Post to multiple accounts at once

Repost Instagram posts and stories

conveniently

Share posts on feed and story simultaneously 

Generate bio links and CTA (call to action) buttons

Run contests and

host giveaways on Instagram

; have the winners chosen and contacted
AiSchedul is an incredible all-in-one Instagram management platform that will never lose its appeal. Alongside all the excellent features mentioned, it can also get you 10.000 followers on Instagram! Yes, you counted the zeros right! You can get 10K followers who are genuinely interested in you and your products; and all that without getting banned or shut down. They use professional managers that will personally monitor and manage your Instagram followers. Pretty impressive, right?
If you want Instagram success and you want it now, go ahead and sign up for free right here. Thank me later!
#2 Hootsuite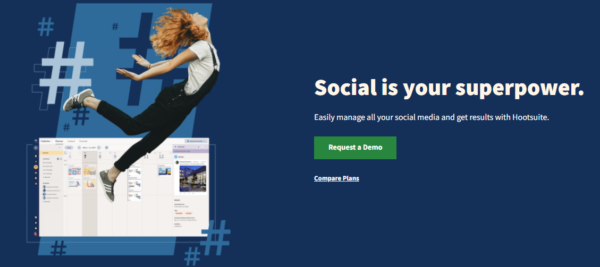 Having 18 million users, Hootsuite is a reliable leading platform with regard to social media account management. It can help you get more sales and boost your engagement across various social media accounts, including Twitter, YouTube, Instagram, and Facebook. 
Scheduling content, optimizing ads, security, and protection, monitoring social media managers, and strategy building are all possible on one single platform. Besides, you can integrate marketing analytic tools and get optimal results.
Another tremendous upside to using Hootsuite is its availability. Unlike TweetDeck by Twitter, Hootsuite is accessible on most of the operating systems. The Hootsuite application is compatible with almost all phones. And, it's also available as a Chrome extension that lets you optimize your performance on all platforms without having to open any more tabs.
All in all, if you're looking for a comprehensive management tool to guarantee success on all major platforms without much trouble, Hootsuite is a wise choice. As for the pricing, the cost depends largely on how big your company is and how many accounts you need. But, for a start, you can enjoy a 30-day free trial to see if it fulfills your expectations. 
More on social media: 13 Twitter Bio Ideas to Attract More Followers
#3 Sprout Social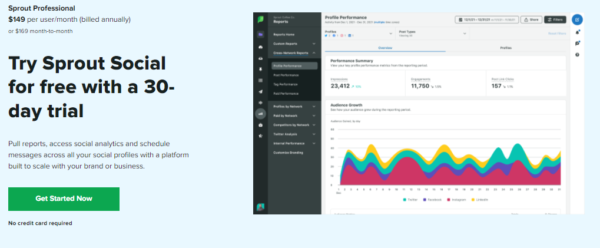 Sprout Social is far superior to TweetDeck because of its fantastic tools and features. With Social Sprout services, having a well-performing Twitter account is only a part of the deal. You can manage Twitter, Facebook, Instagram, Tumblr, and more in just one simple dashboard. 
Sprout Social is reported to be incredibly influential in driving engagement by developing strategies that actually work for your page. They also offer excellent tips for boosting your online business and attracting your target audience on Instagram and other networks. 
The cost varies from 99$ to 279$, depending on what plan you choose. Purchasing the standard plan, you get to manage five social profiles by scheduling posts, reviewing management, getting reports, and CRM (customer relationship management) tools. 
As for the professional plan, you get five additional social profiles plus other features. These extra features include analysis of trending Twitter hashtags, content tagging for messages, and competitive reports for Facebook, Twitter, and Instagram. 
And regarding the advanced plan, you get extra features, such as creating chatbots for private messages and automatic link tracking.
Are you confused about which plan to choose and if the price is worth it? Well, no need to worry! You can get a 30-day free trial to begin with and see how that works!
Boost your knowledge on social media: Trends to Get Sales With Social Media.
#4 Sprinklr Modern Enagagement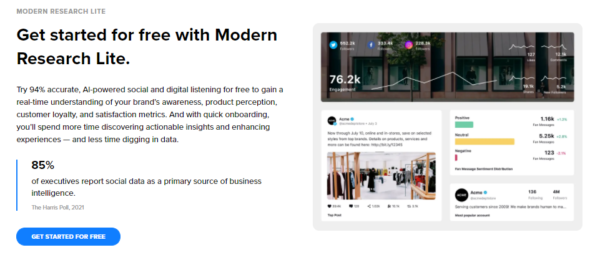 Sprinklr Modern Engagement is a powerful alternative to TweetDeck. It allows you to manage multiple social media channels, including Twitter, Instagram, Facebook, Telegram, and YouTube. Sprinklr Modern Management has many wonderful features that are essential to your social media success. 
Using Sprinklr, you get a plain interface that helps you manage all your accounts, do research, marketing, and more. Whether you are running a personal page or a business page, Sprinklr will work just fine for you. 
The only drawback would be the high cost. If you have a hectic schedule and need to manage multiple social media accounts on various platforms, the high price could be justified. That is, for a big brand or company that wants to drive engagement from all platforms, Sprinklr is highly recommended. However, for personal pages, a less expensive tool might be a better choice. 
Boost your knowledge on social media: Best Instagram Marketing Practices
#5 Agorapulse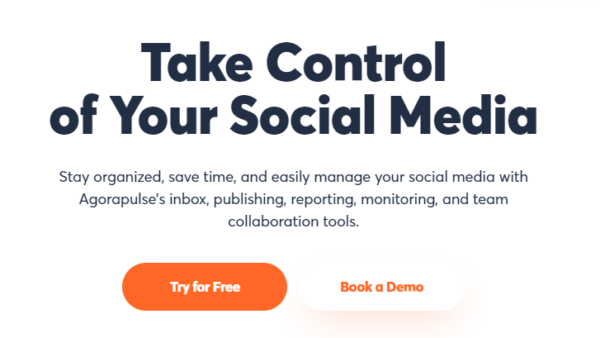 If you mean business, why don't you start with Agorapulse? This is one of the best TweetDeck alternatives. It's specially designed for managing LinkedIn, Facebook, Instagram, YouTube, and Twitter. 
Some of the features are as follows:
Organizing the incoming messages and comments

Scheduling content

Discovering trends and insights for your brand

Showing reports and analytics
A distinctive feature that sets Agorapulse apart is its pricing plans. If you're on a tight budget or just getting started, Agorapulse helps you get started. That is, you get to exploit the platform without paying a penny. However, this plan is tailored to beginners' needs for social media management. 
If you're running a business account and need a more professional plan, there are two other plans to choose from. Besides, Agorapulse offers ultimate flexibility and social media control as you are given free rein to customize your tools and strategies concerning your own needs and demands. 
Therefore, if you're a beginner or if you want customized plans for your social media accounts, Agorapulse can be a great TweetDeck alternative.
Boost your knowledge on social media: Why You Should Be Using an Instagram Business Profile
#6 Buffer: An Alternative to TweetDeck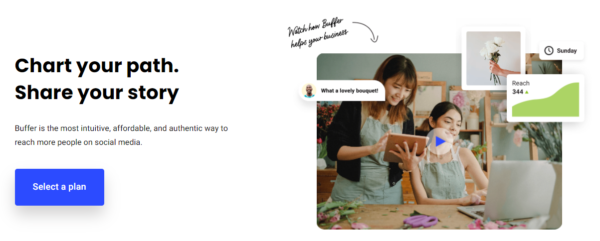 Buffer is another social media management tool that offers a much broader range of features than TweetDeck. Through Buffer's dashboard, you get to conveniently monitor and analyze your social media progress. The social networks you can monitor using Buffer are Instagram, Facebook, LinkedIn, Twitter, and Pinterest.
If you lead a hectic life and need to trust your social media success to professionals, Buffer is a great choice. On top of the great features Buffer provides, their pricing is also relatively reasonable. So, in case you wish to avoid extra costs while getting the essential management tools, Buffer can be an excellent choice for you. 
Boost your knowledge on social media: Get Instagram Followers Fast and Free.
#7 MavSocial 

Are you tired of TweetDeck? Are you overwhelmed by social media management? Well, luck's on your side today. MavSocial is another social media management tool with a unique focus on visuals.
No one can deny the significance of visuals in creating interactive posts on Facebook, Instagram, and all other platforms. And, MavSocial definitely doesn't underestimate the power of visuals. 
With their undivided focus on images and videos, MavSocial can help you manage your accounts, schedule posts, get frequent visual analytics, and even integrate social media scheduling with analytics. All of these distinctive features make for a great experience on the platform and guarantee success for your business.
#8 Sendible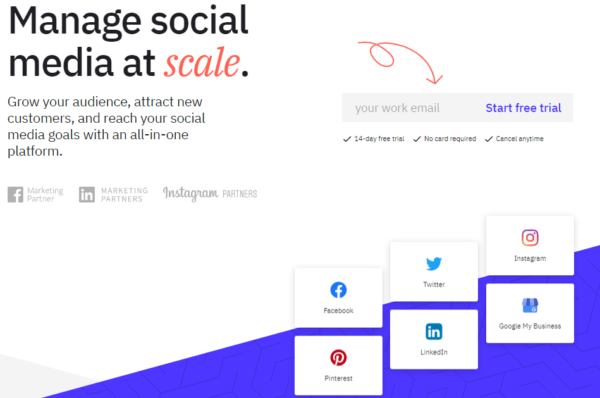 Like all the platforms mentioned above, Sendible also helps you get rid of TweetDeck while managing your accounts across all major platforms. Besides, Sendible allows you to customize and preview visual content. 
Concerning the cost, their pricing relies on your needs. Basically, there are four plans with different pricing that you could choose from. And, they are fairly reasonable prices to pay for success.
Boost your knowledge on social media: TikTok Trends You Must Know to Go Viral.
#9 Loomly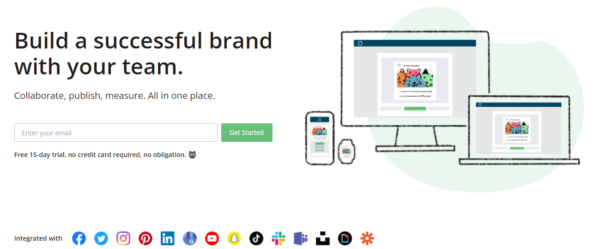 Are you still not convinced that the last eight items are good enough? Well, we have one more fantastic management tool to replace TweetDeck, as well as connect all your social media accounts in one dashboard. I present to you Loomly!
Not only will you be able to schedule content on Loomly, but also you will receive post ideas and inspirations about the trends on Instagram and other social media. There are other great features to Loomly, but suffice it to say that it is a much better option for managing social media than TweetDeck. 
You get five pricing plans to choose from, and all of them are reported to be value for money. If you're unsure whether this will work for you, you can use the 14-day trial to see its impact. 
Boost your knowledge on social media: Top 5 Strategies to Boost Your Instagram Results.
#10 TweetBot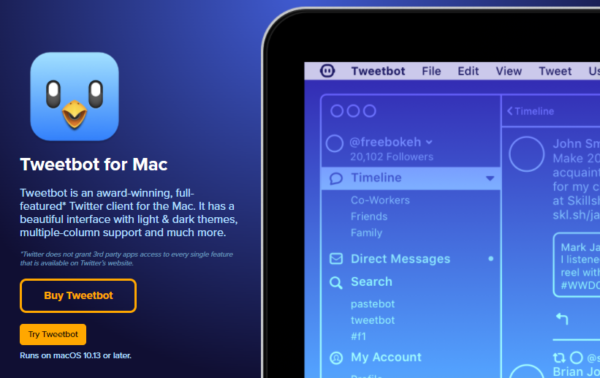 TweetBot is an alternative to TweetDeck app. To be precise, it's a better TweetDeck that helps you focus on your Twitter engagement and growth. Using TweetBot, you get to filter your timeline and switch between multiple accounts with one click or one keyboard hit. There are many other features you get to test for free for a week. 
This application is available on iOS and macOS devices. And, the pricing is 9.99$, which is pretty good. 
Boost your knowledge on social media: A Detailed Guide to Twitter Limits.
Final Words
In the face of TweetDeck's inadequacy to handle other social media platforms, you could use a variety of tools. But, when it comes to the best alternative to TweetDeck for Instagram management, AiSchedul services, and features are unparalleled. As for your other social media accounts, any number of the tools could work well for your business. Your choice depends wholly on your objectives and expectations!