Instagram is a massive virtual universe with huge competition. So developing an efficient marketing strategy is essential if you want to gain real followers and succeed. Like TikTok trends, Instagram's weird trends are viral and capture many users' attention globally. Gen Z used to create and join Instagram trends. However, adults and marketers started to take the weird trends to their advantage and make revenue after a while. Therefore, if you desire to give a real shock to your content marketing strategies, join a weird trend on Instagram.
Every week, Instagram users notice a new weird trend that has emerged in the community. Even remaining at home due to the coronavirus outbreak wouldn't stop Instagram users from creating viral content.
In this post, we'll look at some of Instagram's most notable and weird trends. But, don't panic if you find some of them too strange! Strange!
Why Are Weird Trends Important on Instagram?
Many marketers and influencers try getting free Instagram followers. Still, they have no idea that creating a weird trend on Instagram may bring a fortune to them. You may wonder why you should be aware of and pay attention to Instagram trends. Well, Instagram trends can help you keep up with the latest essential events on the platform. Also, most of these trends are funny, and it's always a good idea to spice up your content.
Considering Instagram's limits, people on Instagram make content go viral and trending every day. They also produce content based on that, like weird fashion trends, weird beauty trends, weird makeup trends, or weird food trends. So, stay with us to see some of the weirdest trends and challenges on Instagram. Maybe you could make your post using these trends, be a weirdo for a while, and have fun!
25 Weird Trends on Instagram
So let's get right into it and see why these Instagram trends have become so famous.
1- Wave Brows: One of the Weirdest Trends
With her Hokusai-inspired wave brows, Dutch cosmetics artist Rebekka Theenaart transformed the viral brow fad into a proper art form. Theenaart combed her brows into a wave by mistake and decided to create a look around it. She used soap to sculpt the hair and then painted each wave with white and blue lipstick. It actually turned out to be one of the weirdest trends on Instagram that got viral.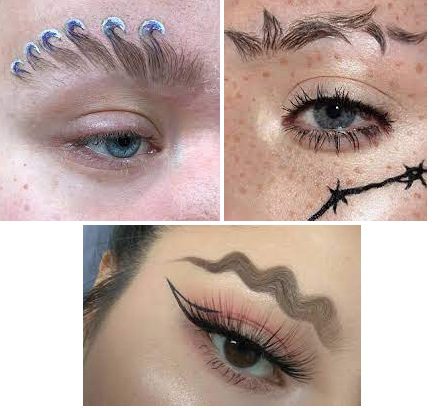 2- Instagram Shops and Instagram Checkout
Instagram Shops is one of the newest Instagram trends that allows professional accounts with eCommerce to develop their store within this social network instead of merely tagging things. Users will be able to finalize their transactions without having to leave Instagram.
In addition, Instagram has developed a Checkout function that allows users to keep their bank and payment information within the app, making buying faster and easier.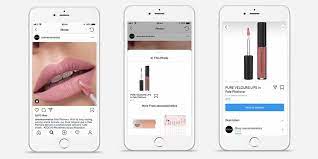 3- Face Jewellery: Weird Trends on Instagram
𝐃𝐢𝐭𝐚 𝐙𝐚𝐲𝐚𝐬 𝐉𝐞𝐰𝐞𝐥𝐫𝐲 has created this weird trend on Instagram to promote its new artistic jewelry sets. It is originally Spanish and based in San Juan. Indeed, it looks weird, but it got a viral trend as soon as they launched it on social media.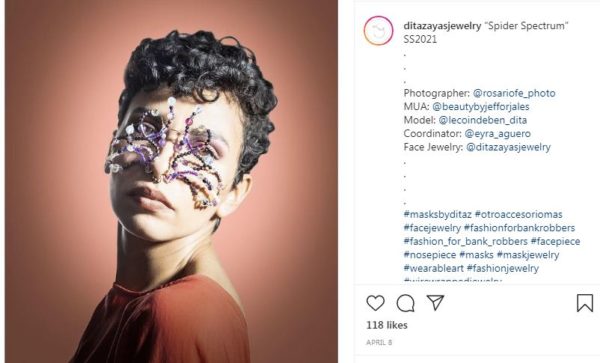 4- Instagram Reels Trends
Instagram Reels was created to compete with TikTok in 2021. Then, the average time spent on Instagram has climbed by 3.5 percent in India, where TikTok was prohibited a month before the launch of Reels. People can see the global impact of Reels in the future and see if the trend continues.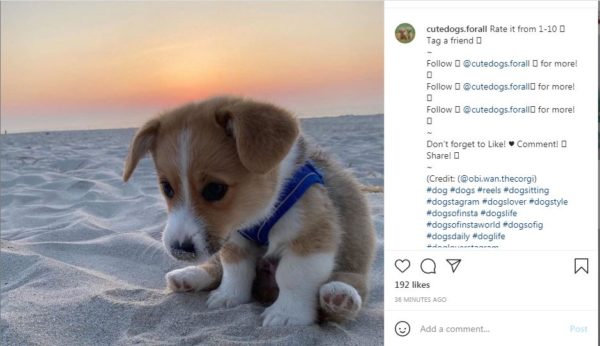 5- Fashionable Weird Trends on Instagram
When it comes to fashion blogging, we frequently turn to Instagram for ideas. It's full of photographs of young men and women dressed stylishly. Their looks are typically very nice and chic. And, 'fashionable jeans for a luxurious body shape' are not excluded!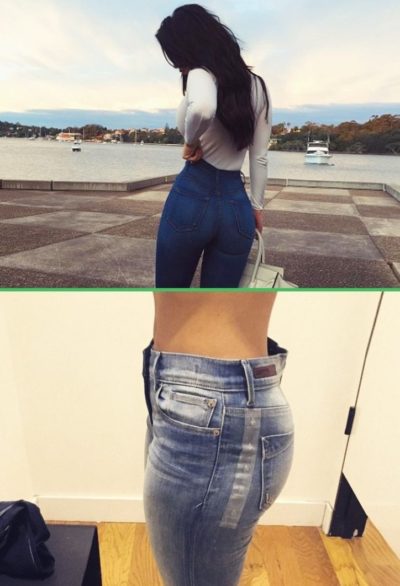 However, in reality, there are frequently unbeatable obstacles that restrict you from attaining your goals. Some of these weird trends like 'Who said shoes have to be comfortable?' even intensely harm your body and health. In the following picture, you'll notice some evidence demonstrating how Instagram fashion weird trends are frequently out of sync with reality.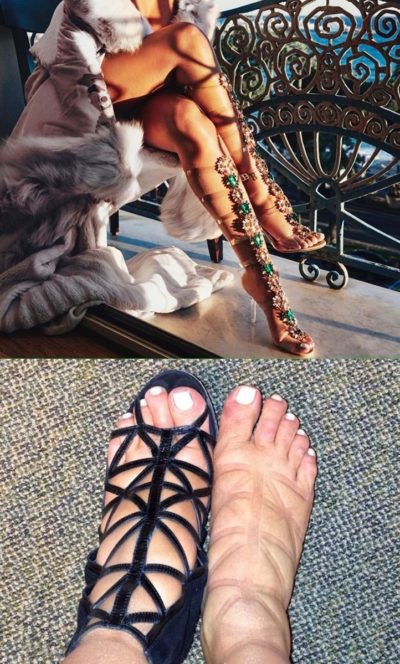 6- Live Streams on Instagram
This year, Instagram's live streaming has gained much traction, especially during the numerous quarantines. As a result, the platform has announced that the maximum duration of its live streams will be increased from one to four hours and the addition of an archive tool.
7- Heart-Shaped Nail Art
Nail art for Valentine's Day seems like a notion that everyone can get behind, right? However, this video by nail artist 'Park Eunkyung' divided the Internet into a method that required far more effort than you might expect. The manicure begins with artificial nails being cut and shaped into hearts, bonded to the nails, and painted. This is how people make more weird Instagram posts with their strange nails.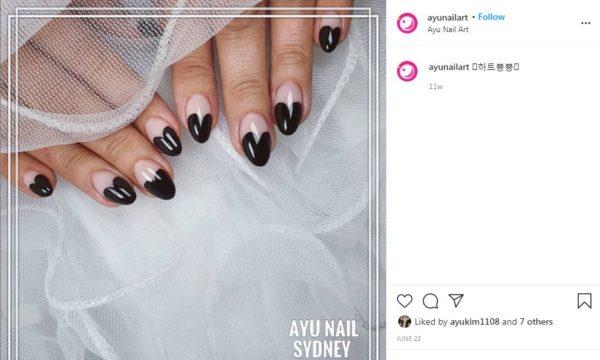 8- Sticker Selfies
Users may utilize this fun tool to make their own emojis or responses from selfies, which they can then add to their Stories. Also, you can make custom Instagram stickers for stories that will include animation.
The Sticker Selfies feature began testing in many countries in April 2020, but no timetable for a global roll out has been set.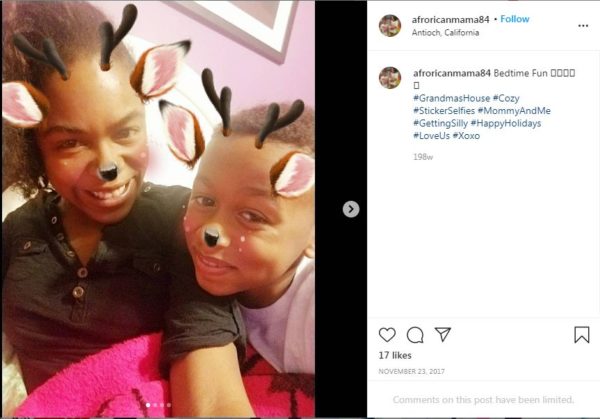 9- Twin Strangers Project
Instagram's weird trends can be used for a variety of purposes. And it may soon be able to help us all find our doppelgängers. With their brilliant Twin Strangers initiative, Niamh Geaney and her two companions are setting the way. It all started with a bet: spend a month using social media to discover your near-identical twin. Whoever comes the closest to winning is the winner. However, two weeks into the challenge (which began on March 30), Niamh has only met one of her many lookalikes. She commented on the site, "Not going to lie–we were both quite freaked out by seeing our double in the flesh." They documented the incident, which became even more strange when the females applied identical makeup: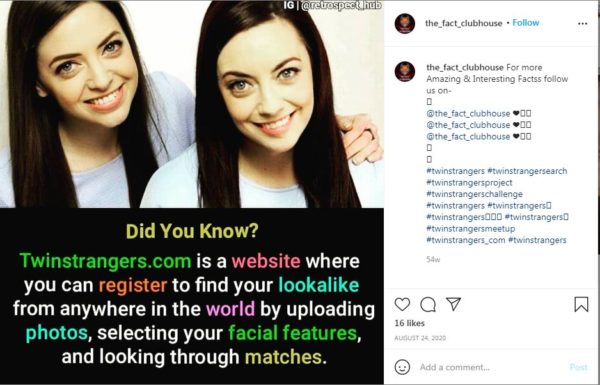 10- Mugshot Challenge
People get so bored at their homes these days that they start to feel like they are in prison! So, why not take a mugshot? Mugshot challenge started on TikTok and then Instagram. You can do some makeup to look like a criminal! That's why many people assume Instagram's weird trends are really strange, strange!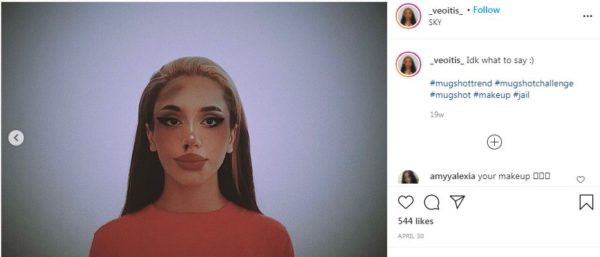 11- Quarantine Pillow Challenge
Here is another weird trend of quarantine! Can't go out to buy new clothes and hate online shopping? Or maybe your favorite fashion show got canceled due to the COVID-19? Well, don't worry! Pillows are the latest fashion right now! To participate in this weird fashion trend, all you must have is a pillow and a belt! Now, use your imagination and creativity to participate in a strange, strange trend!
View this post on Instagram
12- Instagram Egg
This is the world's most well-known egg. The Instagram egg became a worldwide trend when someone thought it was fun to build a page with only a picture of an egg and ask people to like it until it breaks Kylie Janner's likes record. And guess what; it worked! With more than 54.3 million likes, this egg holds the highest likes for a weird Instagram post in the history of Instagram.
View this post on Instagram
13- Halo Brows
Halo brows are also another weird fashion trend on Instagram. The whole point of having halo brows, as its name indicates, is to give the face an angelic look. Well, you can see the result! Therefore, if you notice a face on Instagram is weird, it might be halo brows.
View this post on Instagram
14- Instagram Guides
Instagram guides were first made available to a restricted number of users in May 2020, and it is now available to everyone. Content creators can use this Instagram trend to share resources and tips on a given topic. Although it was created for health and wellness periodicals, it is currently used in various industries and topics.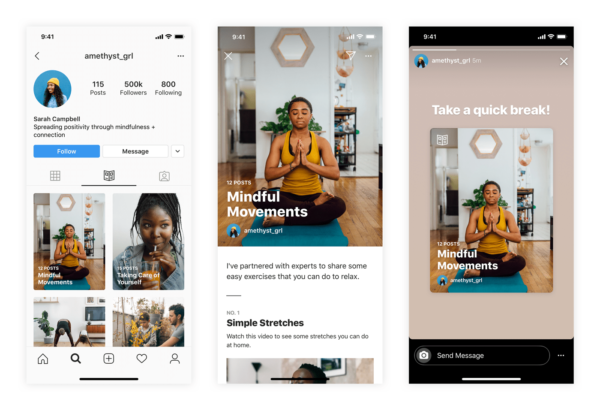 15- IGTV Ads
Instagram announced that it would showcase ads on IGTV. Therefore, it gets more attractive for brands looking to gain visibility and influencers to monetize their content. Therefore, keep an eye on IGTV weird trends, especially with the increase in Instagram Live and Instagram Reels content. IGTV content creators will receive the same share of ad revenue as YouTube creators. Therefore, Instagram may find itself able to compete with its video content rival. Instagram has also stated that more IGTV features will be released in the future. Consequently, think about creating weird Instagram posts using this feature to boost your followers' growth.
You can also use video editing software tools to share YouTube videos on IG and make their video content stand out on IGTV.
16- Fake Picnic
This trend on Instagram is weird but a bit different from other odd trends. Usually, #fakepicnic is commented to object to the account owner that they are faking it. Or someone who reposts a feed for the same purpose. To join this trend on Instagram, go into your front or backyard and shoot a photo in a picnic-like setting, which can be genuine or contrived for the gram.
Instagrammers also hashtag fake picnics to inform followers that this is a phony picnic.
View this post on Instagram
17- Fishtail Brows: A Werd Trend on Instagram
Never underestimate the Instagram trends' ability to generate fresh brow concepts. Fishtail brows are one of the weird Instagram posts. They were popular weird trends in 2018, thanks in part to beauty tastemaker Huda Kattan. In this example, Kattan's swoopy brows were photoshopped on, but let's hope she inspired many of her 30 million Instagram followers to do the same.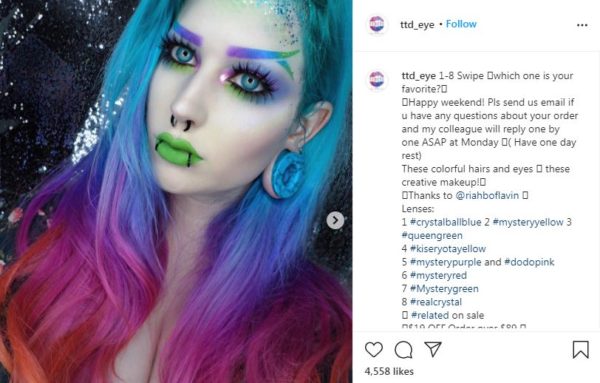 Keep Reading: The Top 10 Ways to Drive Brand Engagement with Influencer Marketing
18- Branded Augmented Reality Filters
Instagram's AR filters provide various commercial opportunities for marketers. For instance, it's one of the weird trends that lets you virtually try on makeup or clothing or placing furniture in your home to get a sense of how it would appear. As a result, we anticipate them being one of the influential Instagram trends of 2021.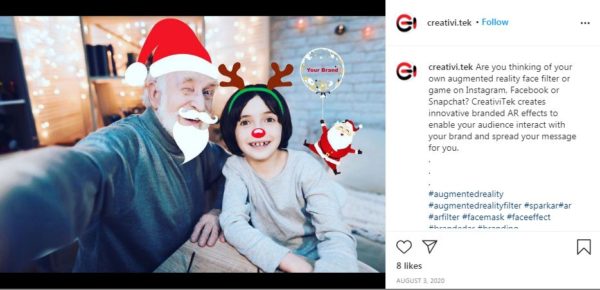 19- Mannequin Challenge: Weird Trends on Instagram
Surely you will remember this weird Instagram video trend. People would play the song "Black Beatles" in the background, and then they would freeze! In a nutshell, people participate in the Mannequin Challenge by freezing in the middle of an action. While some videos are frightening, others are funny and have elevated the art form to new heights. Soon, it became a worldwide phenomenon! Even celebrities participate in this trend:
View this post on Instagram
20- Half-Long, Half-Short Hair
This bob haircut with layered extensions, like Yanny and Laurel, shocked Instagram. You'd doubt if it is a short or long cut, like a jellyfish or a luxurious lampshade. In any case, it was created with tape-in extensions, a razor blade, and a lot of guts by salon owner and Wella global brand ambassador Darren Ambrose. Later on, you could face such weird Instagram posts globally!
21- TikTok-like Content
Instagram in 2021 looks a lot different than it did a few years ago, thanks in part to TikTok's influence. We can witness memes, weird dancing trends, GIFs, special effects, and much more. In addition, magnificent photographs made this network famous. Brands must be aware of this weird trend to change their content to their audience's interests.
Keep Reading: How to Convert TikTok Videos to Instagram Posts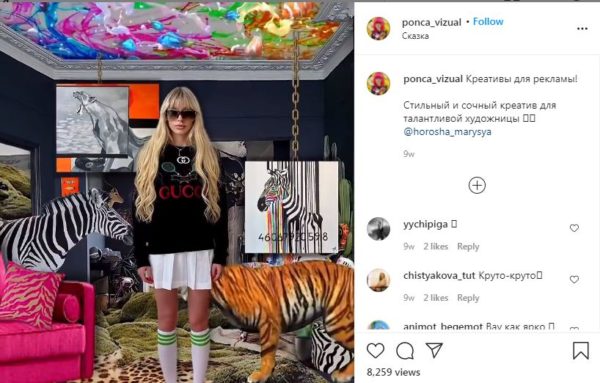 22- Bin Isolation Outing
Coronavirus is the number one news these days! It seems the more people are staying at home; the more home garbage is being produced. As stepping out of the house is dangerous these days, Australians have begun to wear superhero and Disney customs to wheel their trash to the curb. A purely heroic gesture these days!
A Facebook group called Bin Isolation Outing started this movement, and now they have more than a million members. If you ask which hashtag on Instagram is weird, many people may say #binisolationouting. However, if you want to make a post while making this dangerous journey, ensure you use it in your post!
View this post on Instagram
23- Between art and quarantine
What is better than creating some art during your quarantine? After all, it's both soothing and learning a new skill. However, the "Between art and quarantine" weird trend is no ordinary art-making. With a little bit of creativity, you have to replicate famous artworks with the materials that you have in the house. Here is an example:
View this post on Instagram
Well, this can be fun for sure! If you want to turn your home or office into a museum and make one of these arts, don't forget to use #betweenartandquarantine!
View this post on Instagram
24- Digital Stickers
Adding virtual stickers, including extra information to photographs, is a popular design trend on Instagram. These can show information such as a price, deal duration, or even an inspirational message. If you want to experiment with your brand, Canva has various sticker templates that you may edit.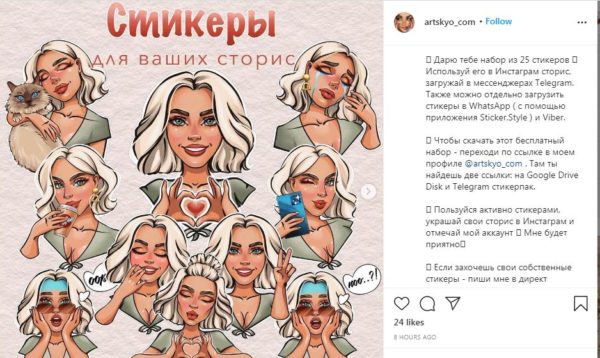 25- The Explore Tab
Instagram has established the Explore tab to keep users on the platform as long as possible. Also, Instagram promotes content that is fascinating but not yet well-known. It also works! Over 200 million Instagram users visit the Explore tab daily to discover new ways to engage themselves. Indeed, it's more likely that time spent on the Explore tab will increase in the future as it is refined to make it easier to use and navigate.
Users can use the Explore tab to quickly access information that interests them from IGTV, travel, architecture, décor, style, food, and more. Above all, this makes it more critical for companies and influencers to make it to the Explore tab to connect with consumers interested in their content but haven't yet followed their accounts.
Keep Reading: How to Change or Reset Instagram Explore Page Settings
How to find and upload trending content on Instagram?
If you want to keep up with the latest trends on Instagram and maybe upload some of them yourself, stay with us to show you the best tool: AiSchedul.
AiSchedul is a great tool to help you find trending content on Instagram. It offers several different devices so you can find viral and trending images and videos most easily. For example, with AiSchedul's feature called 'Hashtag monitoring,' you can add any hashtag that you find exciting and track all the posts that get published using these hashtags.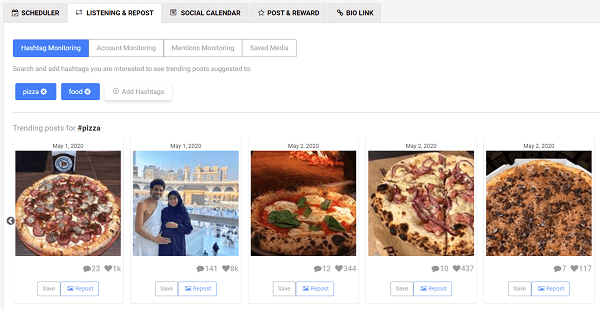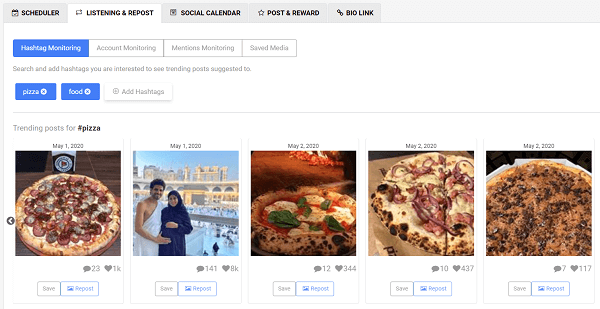 Also, you can monitor accounts that share trending content regularly by adding them to the 'Account monitoring.'
Social Calendar is another excellent way to find trending posts based on golf day to Star Wars day! You can find popular content and hashtags by clicking on 'Schedule post.'
Final words on weird trends on Instagram
Instagram can be an extraordinary place! After all, it has more than one billion active monthly users from all over the world with different characteristics. So, it's not that weird to find weird trends in this virtual world!