Dumpor IG story viewer enables you to view public Instagram accounts on any web browser without logging into your Instagram account and anonymously.
Because Instagram does not have a built-in feature for making IG story views anonymous, users are searching for effective Instagram tools to do so. Regardless of the reason you might desire to browse through an IG account without being known, a reliable viewer is undoubtedly required by many people.
Thus, Dumpor, which some call Dumpir, is among those online anonymous IG viewer tools that claim to help you stalk other public Instagram accounts without being detected!
This Dumpoir review will show you how this Instagram downloader and viewer tool works and what it offers. Moreover, we will discuss its key features, strengths and weaknesses, and user reviews. We will also introduce you to the best Dumpor alternative ever!
Let's begin this review to help you better decide whether it is an effective online Instagram viewer tool.
What Is Dumpor
It is a free online Instagram viewer tool that allows you to view public Instagram stories, posts, profiles, followers, and tagged posts anonymously. In other words, with Dumpoir, you can view anyone's public profile anonymously to see their followers, following list, and content during their live session.
It was previously known as Smihub but now goes by the name Dumpor. To put it another way, Smihub.com is now forwarded to Dumpoir.com. So, Dumpir is just a new name for SmiHub.

?Pro Tip: This IG viewer does not work for private pages, and you can only view public Instagram profiles, Reels, IG Stories, followers, and tagged posts.
There are other sites like Dumpor that we reviewed before. You can use them as a Dumpor alternative. Some of them are as follows:
StoriesIG is also another Dumpor alternative. This is not just an IG story viewer; it also allows you to view profiles, posts, and Reels of any Instagram public accounts. We will review this tool later. Now let's see what Dumpor features are.
Dumpoir Key Features
Like other Instagram story viewers, Dumpoir is limited to some key features. Let's take a look at its features: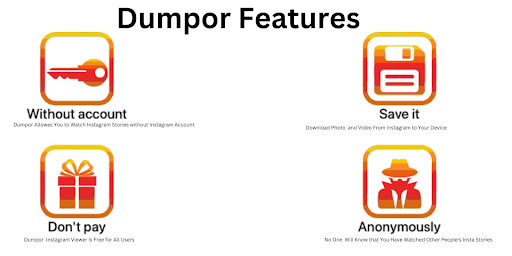 1. Insta Downloader
This feature allows you to download Instagram images or videos of public users via a link. The whole process sounds straightforward. All you have to do is to copy the Instagram link and paste it into the input box.

2. Anonymous Instagram Viewer
This feature will supposedly help you to view Instagram stories and posts anonymously. Therefore, you can browse Instagram anonymously without logging in.
Moreover, you can search for everything you want through popular hashtags, locations, or profiles.

To view Instagram stories and posts anonymously, enter the IG username you are interested in and then click the View button.
3. Analyser
Also, this tool will help you analyze IG profiles, comments, likes, and followers. But unfortunately, it doesn't show you the engagement rate of the account you want to examine.
How Does Dumpor Work
Using Dumpoir is straightforward. To use this Instagram viewer, you should follow the steps below:
First, go to the website (i.e., https://dumpoir.com).
Then, copy the username of a public page in the box and click on the Search button.
Now you can view the profile details and posts.
Dumpor Reviews
The best way to determine whether this Instagram viewer is functioning is to read user reviews on sites like Trustpilot or G2.com. Unfortunately, we were unable to find any Dumpir reviews on any review websites!
Dumpoir Pros & Cons
Now, let's take a look at Dumpir (already known as Smihub) Instagram viewer pros and cons:
Pros
It is free and easy to use.
It does not require Instagram login information. Moreover, you do not have to disclose your personal or financial information, which is really great.
It also does not require any downloads or Installations.
The website supports many languages.
Cons
It offers very limited features.
On the web, we couldn't find any reliable user reviews for this Instagram viewer.
It is not good enough for business or marketing goals as it offers a very limited set of features and services.
There is no customer service or email support.
The Best Dumpor Alternative; AiSchedul
AiSchedul is a highly reliable and powerful Instagram story viewer and mass downloader of everything on the platform. It offers more features and helpful tools, like editing or scheduling Instagram stories and posts for more engagement and followers.
Moreover, AiSchedul is an excellent downloader tool that allows you to download Instagram stories and posts free and fast. So, using AiSchedul, you can download any IG image or video and save them on your PC or mobile quickly and easily.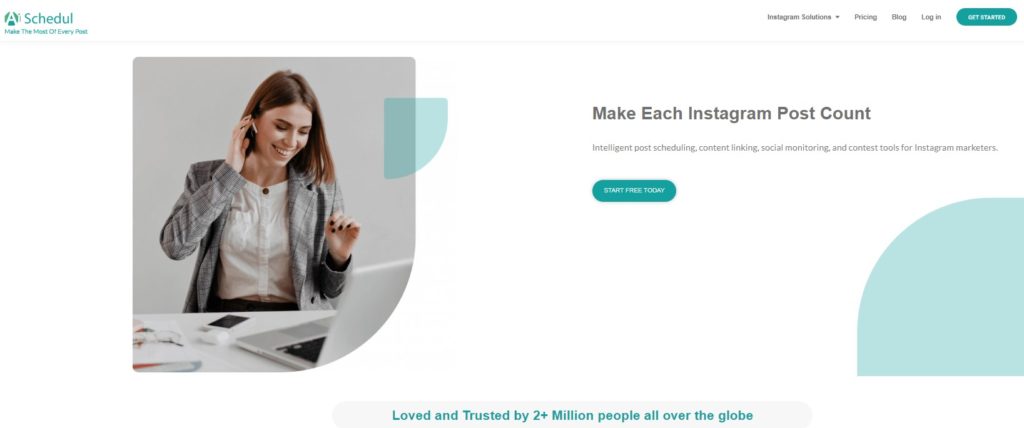 Wait! There's more. Several helpful features are available with AiSchedul. In the next section, we'll talk about them in more detail. Continue reading to find out more.
?Related Resource: Aischedul Review: Best free Instagram scheduler app
How to Use The AiSchedul IG Viewer
AiSchedul does not require your Instagram login information, nor does it need you to download software or do anything complicated. To use the AiSchedul Instagram viewer, follow the steps below:
To access the AiSchedul Instagram story viewer and downloader, click here.

As shown in the image above, you need to enter the username of the IG user whose stories you want to check in the search bar and then press search.
That is it. Now you can view their Instagram posts and stories anonymously and download them if you like For FREE.
AiSchedul Features
With AiSchedul, anonymous Instagram stories viewing and downloading are not the only options. That is why we recommend it as the best alternative because AiSchedul is a very reliable, all-in-one Instagram management tool.
Using Aischedul, you can:
Schedule your content for publishing at the best time. With AiSchedul, you can schedule your carousel posts, Instagram Stories, and even IGTV videos ahead of time.
Convert your YouTube or IGTV videos to Instagram posts
Mass Delete unwanted Instagram posts.
Run Successful contests and giveaways.
Social monitor your competitors and find related hashtags for your posts.
It helps you find relevant hashtags easily and quickly.
AiSchedul allows you to add multiple links to your Instagram bio, posts, and stories.
It offers 24X7 Customer Support.
Why Do You Need an Anonymous Instagram Viewer Tool?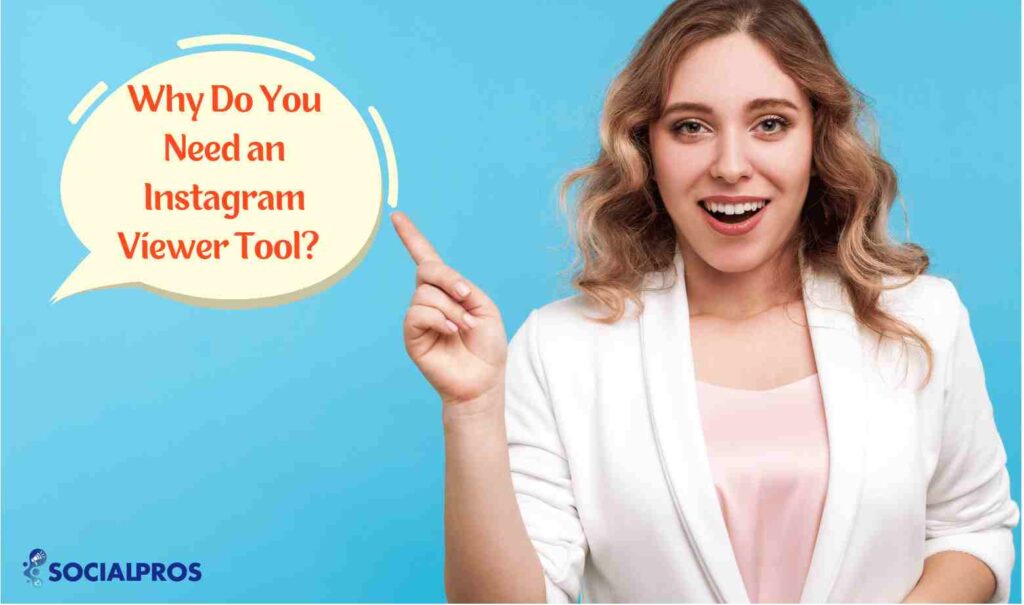 People can search for an anonymous Instagram viewer and downloader tool for various reasons, like:
Gaining inspiration from their competitors' Instagram accounts.
An anonymous Instagram viewer can help parents monitor their kids' Instagram accounts.
You may also want to stalk an ex or a secret crush
You might also want to anonymously view influencers' stories or posts for a campaign if you're a marketer or brand.
What are your reasons for seeking an anonymous Instagram viewer?
Conclusion
We reviewed Dumpor (a private, free Instagram viewer) in this post. As we already discussed, this IG viewer tool allows you to view Instagram stories, Reels, posts, profiles, etc., anonymously. Here, we also introduced AiSchedul as the best alternative to Smihub or Dumpir Instagram viewer.
In short, AiSchedul is the best Dumpor alternative if you want an effective anonymous Instagram viewer and downloader.
AiSchedul is an all-in-one Instagram monitoring and managing tool that is more feature rich. Moreover, there are more positive reviews on Trustpilot for Aischedul, which provides more assurance.
So, if you need an Instagram viewer for your business or marketing goals, AiSchedul will be a more effective tool for you. AiSchedul will help you achieve more engagement, get organized, and drive more sales from your Instagram marketing.If you are not convinced yet, you can start your AiSchedul free trial now to see how effective it is.
FAQs
1. Is Dumpir Legit or Safe to Use?
Yes. Since it doesn't ask for your Instagram login information, it's safe to use. Moreover, according to the SCAMADVISER website, the website has a high trust rating and looks safe to use.
2. Can I View Private Instagram Stories Using Dumpir?
No, you can only view public Instagram stories without being identified. If the IG account is not publicly viewable, you can not view, save or even download Instagram stories with this Insta viewer tool.
3. How to Access the Dumpir Instagram Online Viewer?
To Access the website, you need to type this URL (www.dumpoir.com) into your web browser's address bar.
4. What Is the Difference between SmiHub and Dumper?
As we mentioned earlier, Smihub.com is now redirected to dumpor.com, but they are actually the same.