Instagram boasts over 1 billion users. Setting yourself apart from the crowd is getting harder and harder. However, you could use Instagram tools to facilitate Instagram marketing and help you gain an edge over the competition.
The toolkit you need to grow your IG business page may include a variety of the best Instagram growth services, hashtag generators, post schedulers, photo editors, and so on.
You also need to have the best DM tools like DMpro in your pocket to increase your revenues by reaching out to your audience and engaging in real conversations with them without lifting a finger.
So, to nudge you in the right direction, we completed a list of 28 Instagram tools that you need to have to ensure your success. Keep reading and complete your toolkit for effective Instagram marketing!
You may also be interested in:
Why Use Instagram Tools
Many social media marketers are still wondering if they need IG tools. The truth is several successful marketers, and Instagram influencers use these helper tools for Instagram because they make their jobs easier and more efficient.
No matter how knowledgeable you are in marketing, you are not an expert. And even if you are, you have a lot on your plate as an influencer or a business owner who wishes to grow a brand on social networks!
So, the wise thing to do is get professional help. Yet, we all know how expensive it can be to hire a genuine expert, especially when it comes to small business advertising. Fortunately, if you find the right Instagram tools, you won't need to spend a lot of money to start seeing good results!
The Best Instagram Tools
There are thousands of Instagram marketing tools claiming to be the best. And we could start naming all the decent IG tools out there and leave you to compare them. But let's face it; that would be a waste of time, something you can't afford at the moment.
So, we won't save the best for last! Here, we will mention all the fantastic Instagram tools you need for success and organic Instagram growth.
Let's dive in then! 😉
1- Ainfluencer: Best Influencer Marketing Platform
First on our list of the best Instagram tools is Ainfluencer. It is a well-rounded platform where influencers and businesses can search for their desired criteria and find each other.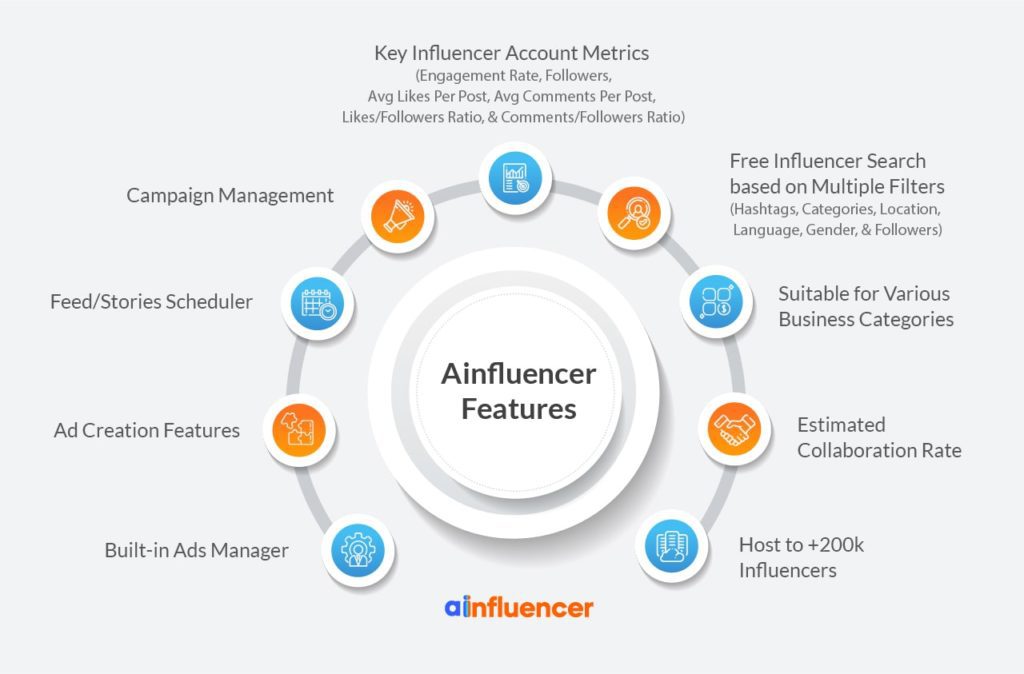 No matter how complicated influencer marketing can get, Ainfluencer has thought of every little problem that might come your way. So, no need to worry about finding micro-influencers in your niche!
This comprehensive platform offers a user-friendly interface for effortless influencer discovery and collaboration, and the best part is, it's completely free! Ainfluencer allows brands to seamlessly search and filter influencers based on niche, audience demographics, engagement rates, location, etc. Brands can utilize this platform to optimize their influencer marketing campaigns and collaborate with influencers in their niche in a safe and easy-to-use environment.
Ainfluencer also empowers influencers to effortlessly connect with brands, showcase their unique style, and skyrocket their influence. They can craft a captivating influencer profile that highlights their niche, audience demographics, and past successes – all on a sleek and intuitive dashboard. Ainfluencer facilitates communication between influencers and brands, allowing influencers to browse and apply for relevant campaigns or projects.
It's time to leave your influencer marketing to the experts; don't forget to sign up on Ainfluencer now!
2- AiGrow: Top Instagram Growth Tool
One of the most efficient Instagram growth tools for organic Instagram followers, likes, and views is AiGrow.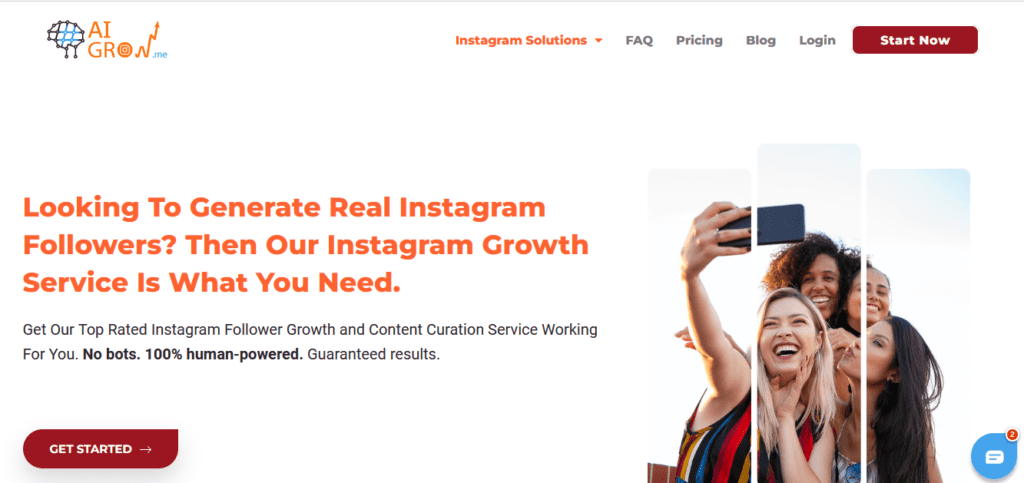 AiGrow is a powerful Instagram management service helping you tackle almost all the issues you may face while managing your business on Instagram. This platform is a complete Instagram marketing toolkit for growth.
It offers several fantastic tools for various purposes, including:
But let's go back to its growth services. AiGrow uses your account to manually like, follow, unfollow profiles, and comment on real channels to drive relevant and organic traffic back to your channel (ultimately converting that traffic to followers).
With AigGrow's packages, you hire a dedicated account manager that will manage and boost your Instagram account in every aspect.
This way, instead of buying new followers who don't necessarily fit your target audience (which is especially important if you are a small business or brand), you're precisely attracting your target audience on IG.
Plus, you would be gaining followers almost as quickly as you would if you had purchased them.
To start with this excellent tool, just follow the steps below:
First,

sign up

on AiGrow for free,

Then add your Instagram accounts, and purchase one of their marketing plans which starts at $75/month,

On your dashboard, click on 'Manage.'

Now, you can access all the

Instagram marketing tools

we explained above!
So, sign up on AiGrow right now to get immediate access to all the cool features!
3- AiSchedul: Best Instagram Toolkit for Scheduling
A crucial factor in getting more engagement on Instagram is keeping consistent and posting during the best times to post on Instagram. Sometimes, it becomes impossible because you might forget to post at a specific time.
To solve this issue, you can schedule your Instagram posts and stories. This way, you'll never miss the chance to share your posts on time and get the most interactions you can! Additionally, scheduling posts helps you:
save time and manage other tasks,

create high-quality posts,

post across multiple accounts simultaneously,

and take your time to write catchier captions.
What reliable tool can you use, though? AiSchedul is one of the best Instagram scheduling tools you could ask for!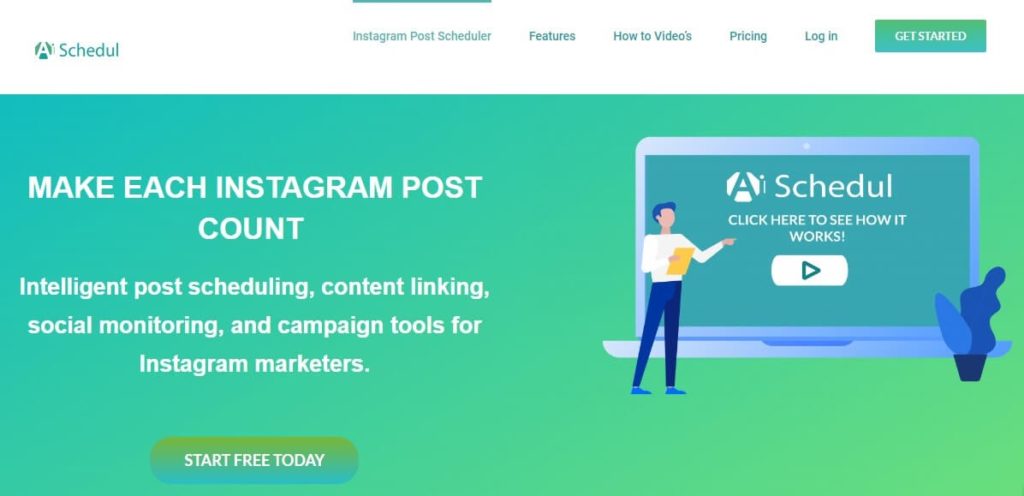 AiSchedul is a life-saver for all the social media influencers and marketers who would like to benefit from an all-in-one tool. This appealing platform allows you to:
Have a content calendar,

Schedule and repost reels, stories, and posts,

Keep up with the latest Instagram trends,

And,

write aesthetic captions

!
The best part about this platform is that it also provides real-time analytics of your performance. That is, AiSchedul is not just a scheduler but among the most efficient Instagram analytics tools.
If I were you, I wouldn't hesitate to start with AiSchedul. So, sign up for free now and get ahead of the game!
Related article: How to Schedule Instagram Posts Right Away
4- DMpro: DM Automation Tool
Who can deny the massive impact of DMs in fostering a close relationship with Instagram followers? Yet, going through your long list of followers and sending messages is a time-consuming process.
DMpro allows you to send mass DMs to all your Instagram followers and all the Instagrammers who are interested in your content! So, you can reach more followers and make them engage with your posts.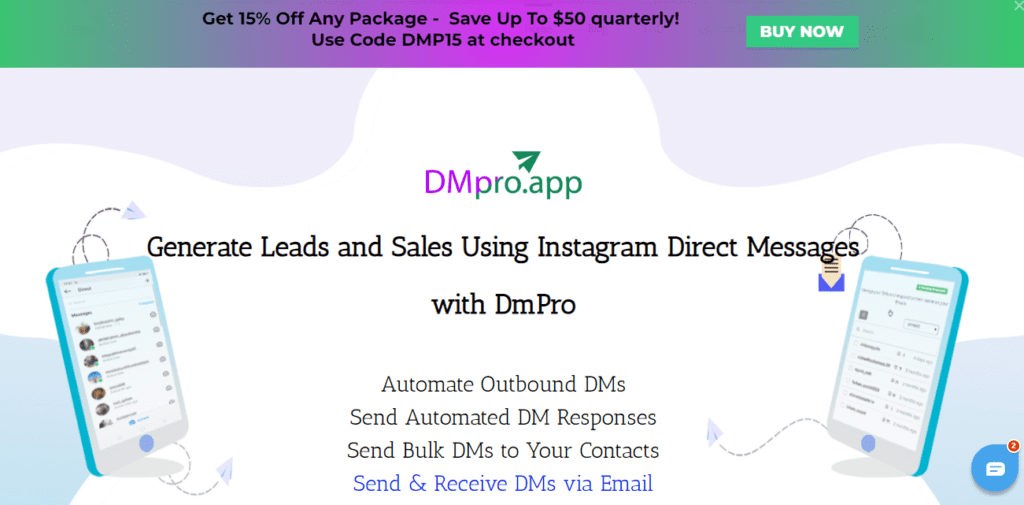 In a nutshell, DMpro allows you to reach potential followers or customers, send tailored messages to all your contacts, and automatically respond to DMs.
So, wait no more and get instant access to DMpro right now!
5- MyURLs.bio: Perfect IG tool for Hyperlinking
If you're familiar with adding hyperlinks on Instagram, you already know that it's impossible to add links to posts or present multiple links on Instagram bio.
With myURLs.bio, you will no longer face such problems. Simply put, you can build landing pages and go around Instagram limitations on adding links to Instagram posts and bio.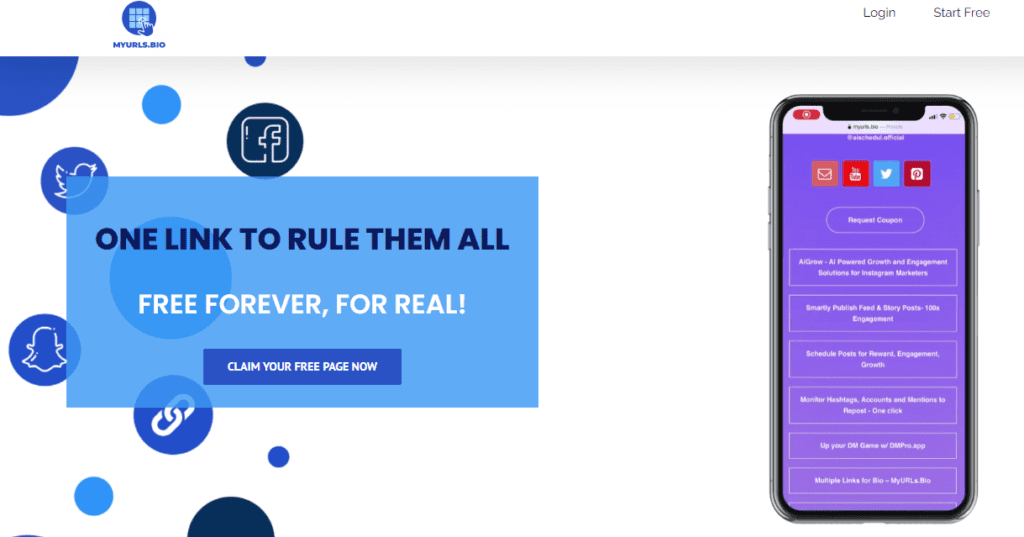 So, if you want to create a shoppable feed, or offer Instagram coupons for your giveaways, consider this tool. It will make everything easier!
Sign up now to get started with myURLs.bio!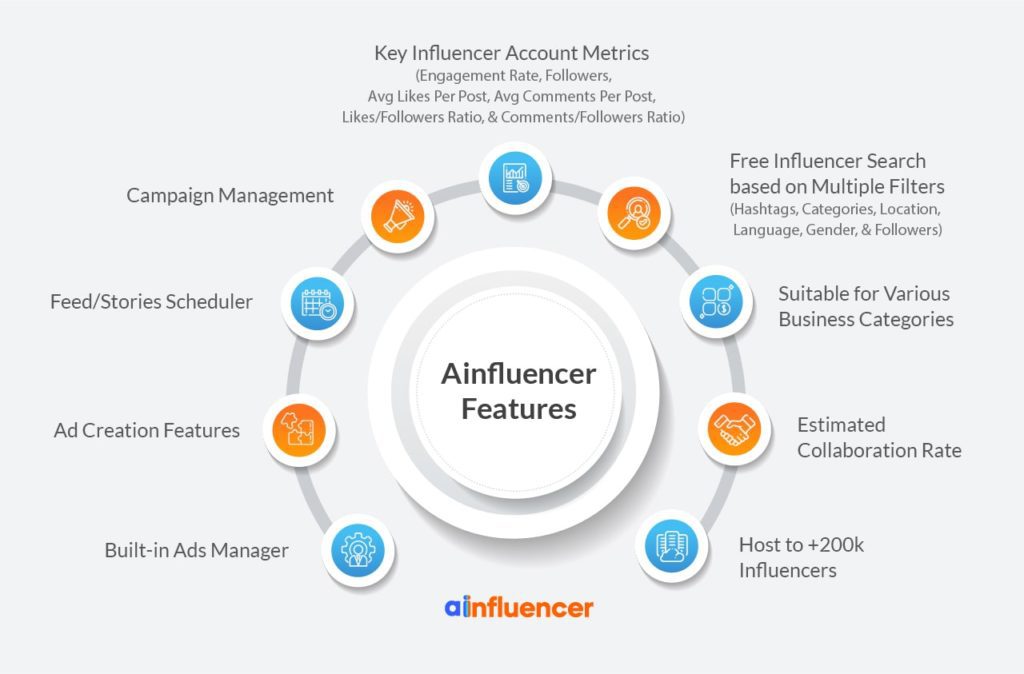 No matter how complicated influencer marketing can get, Ainfluencer has thought of every little problem that might come your way. So, no need to worry about finding micro-influencers in your niche!
It's time to leave your influencer marketing to the experts; don't forget to sign up on Ainfluencer now!
#1 Other Instagram Tools for Followers, Likes, and Views (Growth)
Being on social media channels without having enough followers, likes, and views is a waste of time. To make your Instagram account stand out, you need to boost your Instagram engagement rate by having active followers who constantly interact with your posts and stories. Who knows, maybe you can become the next highest paid Instagram influencer!
So, one of the essential tools you need to have in your Instagram toolkit is a growth tool. So far, we have introduced AiGrow, the best growth tool. Now, let's see what other Instagram growth tools are available!
#IGTools: Toolkit for Instagram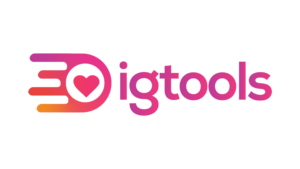 IGTools is an Instagram growth service that claims to help its clients grow their pages on this platform. It offers multiple services to Instagrammers including new followers, likes, story views, saves, and IG polls to boost your engagement rate.
However, the claim is not really valid since some of these services such as IGTools likes are mostly unavailable. In order to use them, one needs to try them over and over again.
Interestingly enough, there's a twin website for IGTools named IGPanel. These two websites share the same plans and the same login. As it turns out, users often have to go back and forth between these two websites to be able to use the services.
In case you wish to know more about this growth service, check out this IGTools review we've provided for you.
#Combin: Instagram Social Tools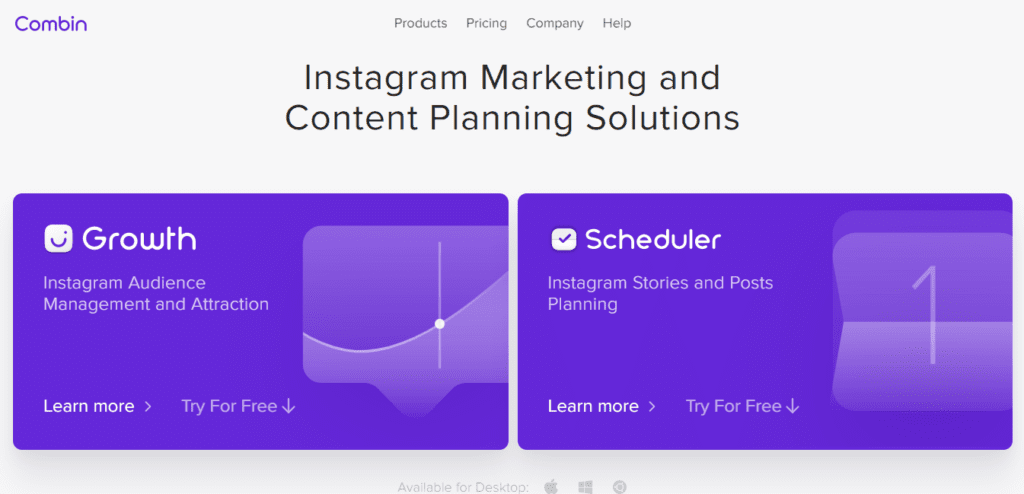 Combin is an Instagram social toolkit that allows you to grow your account with audience attraction and plan your content. This tool also allows you to track your performance and activity.
Combin promises actual and organic results, but we have no clue if they deliver that promise or not!
If you wish to know more about this IG tool, have a look at this comprehensive Combin review we've provided for you.
#SocialMeep
SocialMeep also appears on our list of Instagram tools (followers automation). It promises to deliver organic, targeted followers for your account.
Yet, it seems like this service does not keep its promise and delivers fake followers for you. Also, some users have reported that they have poor customer service, and are not responsive when asked for a refund.
The website is currently shut down, but if you'd like to read more about this Instagram tool, you can take a look at this Social Meep review we've provided for you.
#Mr.Insta: IG Tools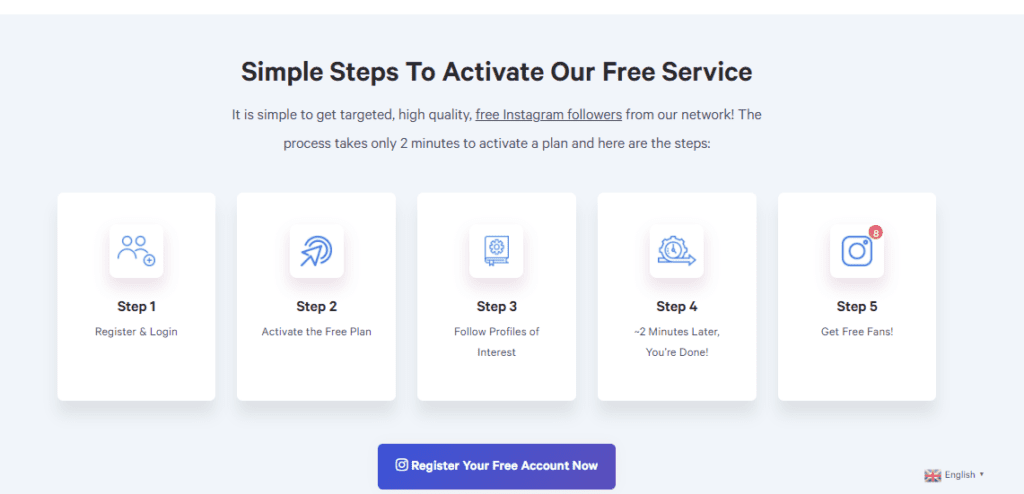 Mr.Insta is primarily aimed at those who wish to get more followers. But my question is, would you want to grow your followers at any cost? Even if it means you will start losing followers soon after you gain them?!
Some Instagrammers used this service to grow their accounts and found it risky for their IG page. We have dedicated an article to Mr.Insta to help you make up your mind.
#2 Instagram Scheduling Tools
One of the other Instagram tools you must be using to succeed in your business is scheduling tools. AiSchedul, as introduced earlier, is your best shot. But, we have also provided a list of Instagram scheduling tools to help you make comparisons.
Here we go!
#Sendible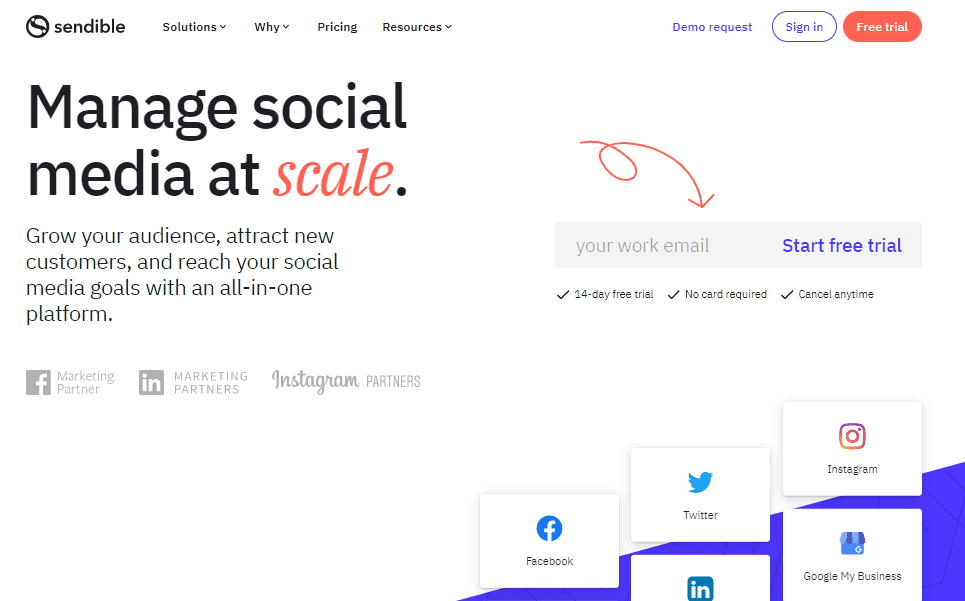 Like many other Instagram tools, Sendible enables you to schedule your content and track its performance. Besides, it presents an in-app editing tool that helps you edit and upload high-quality photos.
Perhaps what sets Sendible apart is that you get to specify the expiration date for your Instagram post. For instance, you can define when your giveaway post can expire. Yet, it doesn't offer a giveaway picker like AiSchedul.
#SocialBee IG Tools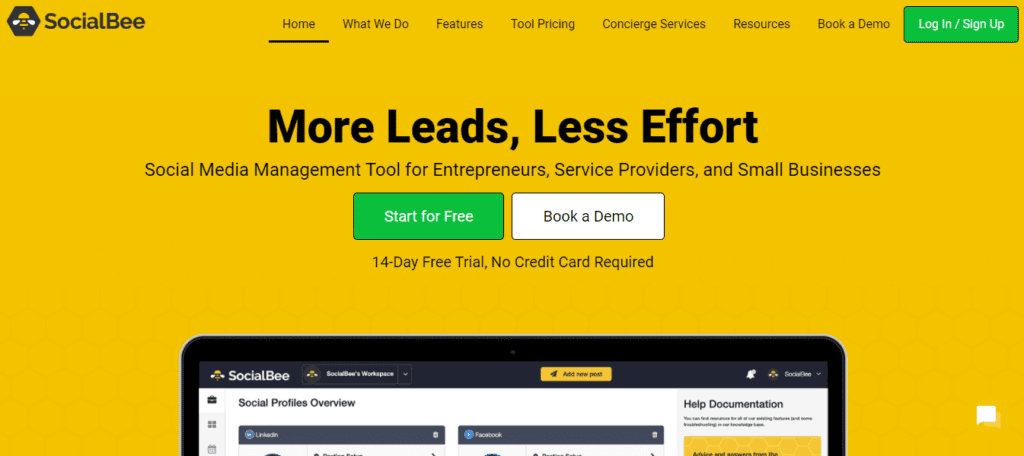 Similar to Sendible, SocialBee makes your scheduling easier. And once your post is up, it will give you analytics reports.
While this could be an Instagram tool you could have in mind for your business page on Instagram, you should know that through our research, we found out that they have very poor customer support that fails to respond to your needs at the time you need them.
#Agorapulse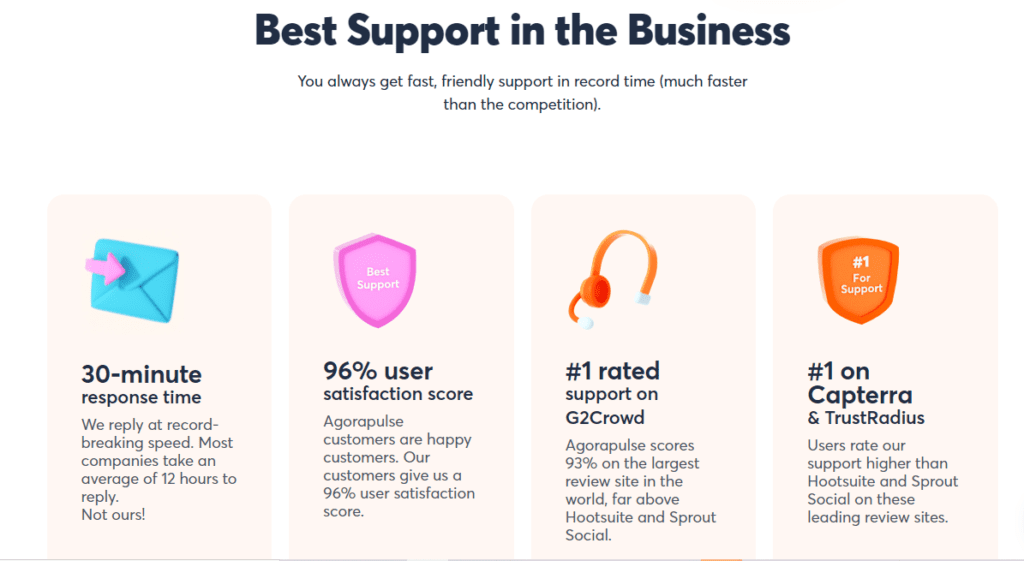 If you're looking for other IG tools that help you schedule content while offering real-time reports, Agorapulse is another one. On top of the scheduling feature, Agorpulse promises to simplify team collaboration and content organization with its tools.
#BufferPublish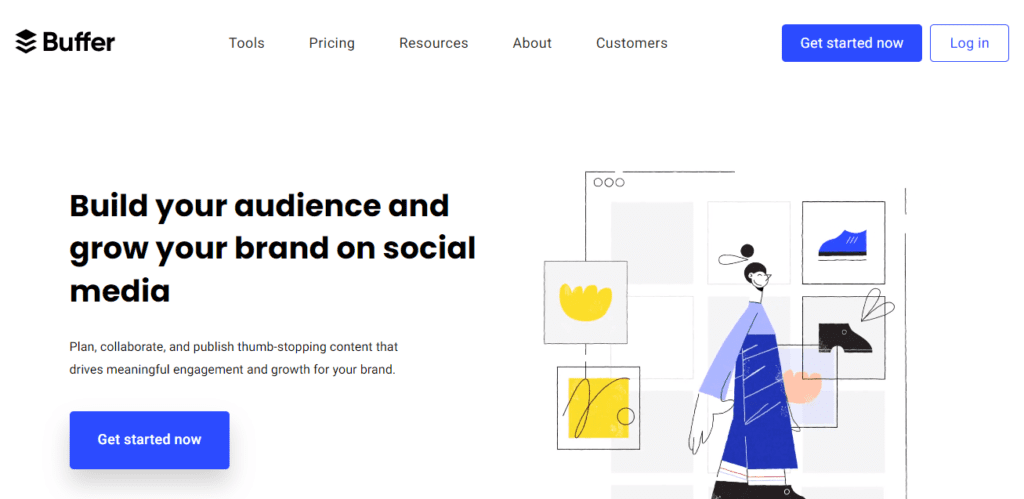 If you're still unsatisfied with these Instagram scheduling tools, you can consider Bufferpublish as an option. It's a helpful tool that lets you use a content calendar and publish your posts when the timing is right.
However, the features of this Instagram tool are very limited. For instance, carousel posts and some certain hashtags are not supported by this platform.
Also, users have reported that it's best to share their posts on IG manually sometimes as Buffer fails to function quite often.
#3 Instagram Tools for Editing
As you know, Instagram is a visual social media platform. On this platform, you can share photos and videos. However, among in-app IG tools, Instagram doesn't offer various editing tools.
So, it would help if you had a professional photo editor in your toolkit for Instagram to edit your Instagram stories and posts. It helps create eye-catching content and attract your audience's attention. Here are our suggestions:
#Canva
Out of thousands of editors out there, we suggest you use Canva.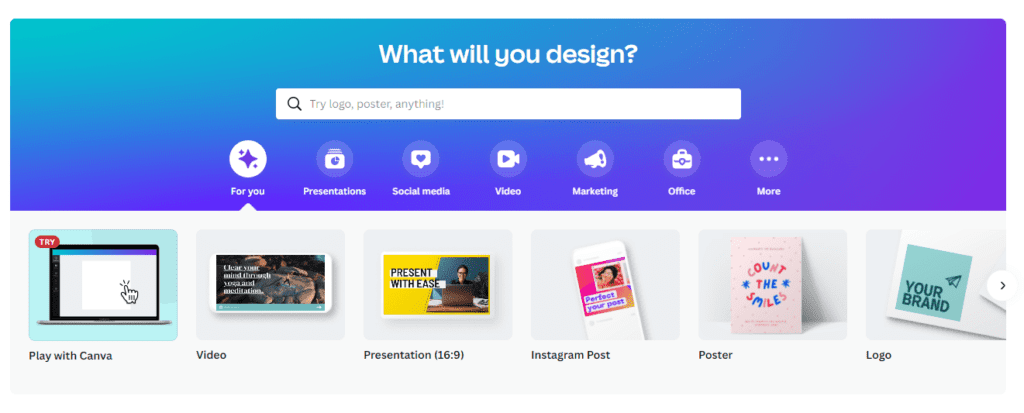 Canva is a photo editing tool that you can use for your Instagram feed photos and story photos. You can gain followers' attention by using fantastic features like putting multiple style texts on images by creating different layouts for the images.
Plus, you can gear up the level of your Instagram posts by using Canva's excellent graphics. This Instagram tool is beneficial in creating great content that followers love.
No matter what your Instagram page is about, Canva has the best designs for it! You can even design infographics, business cards, and logos with it!
Not to mention that you can exploit Canva to create the best giveaway templates! It has become a must in your Instagram toolkit. So, give it a shot!
#Snapseed

Snapseed, owned by Google, is an editing application for your images. It is a user-friendly, straightforward application that enables you to edit your pictures and add elements. You can download it from Google Play and start your experience.
#Boomerang IG Toolkit
Boomerang from Instagram helps you loop videos for Instagram and create boomerangs. Using it, you get to make creative stories and posts for your audience.
#Adobe Lightroom: IG Photo Tool

You might need a more professional tool that's simple to work with. In that case, don't hesitate to go for Adobe Lightroom. It's among the crucial helper tools for Instagram!
#Remini: Best Instagram Tools

Have you ever wanted to post a photo on your IG feed, but the photo was too blurry or was of low quality?
Remini is among the most incredible Instagram tools that you can use to edit your photos and videos. This user-friendly app gives you the opportunity to enhance the quality of your photos in a few seconds!
We think it's a must to have this enhancer app when it comes to running a business on Instagram.
#4 Instagram Tools for Automated DM
To save time managing all your social media accounts and avoid making mistakes for being too busy, it'd be a great idea to use Instagram tools that will automate your tasks.
There are different types of automation tools that you can add to your Instagram toolkit. For instance, you may need:
DM automation tools (like

DMpro

),

automated follow/unfollow apps,

auto likes apps,

And auto-response comments apps.
These tools will definitely help you manage your time and avoid forgetting your tasks. However, to prevent exceeding Instagram action limits, we suggest you not use automated follow, comment, or likes apps that use bots to automate the process.
#Mobile Monkey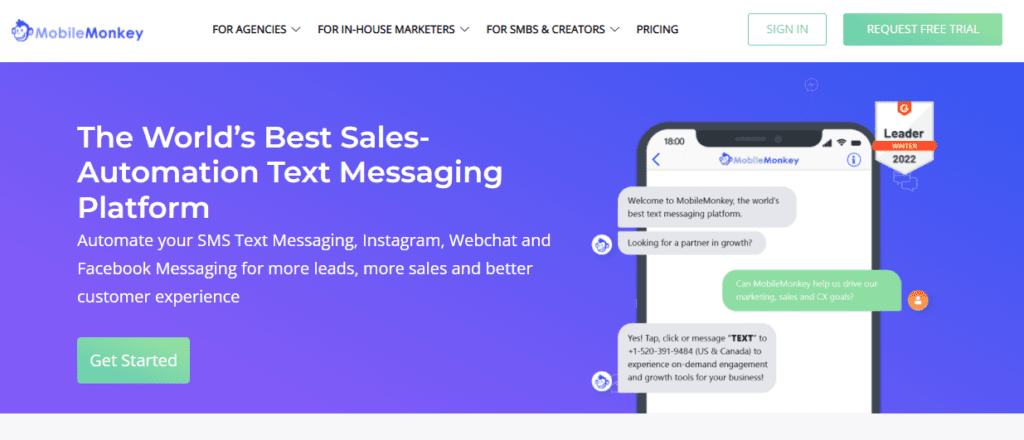 An all-in-one automation tool you can use to leverage your Instagram business is MobileMonkey. MobileMonkey is an omnichannel chatbot platform that allows you to:
Send auto-reply to your Instagram DMs,

Create a live Instagram support chat,

Capture email addresses,

And automatically reply to story mentions.
#5 Instagram Tools for Engagement
The Instagram algorithm works in a way that more engagement brings more visibility and hence, more growth. This means that if you want to appear on the Instagram explore page, you need to boost your engagement rate and get more interactions.
To do so, you need to have engagement tools in your Instagram toolkit. Many Instagram tools can be used to get more engagement.
However, a perfect engagement tool tracks your Instagram activity, analyses your performance, identifies evergreen posts, and boosts your engagement rate with different metrics.
#Phlanx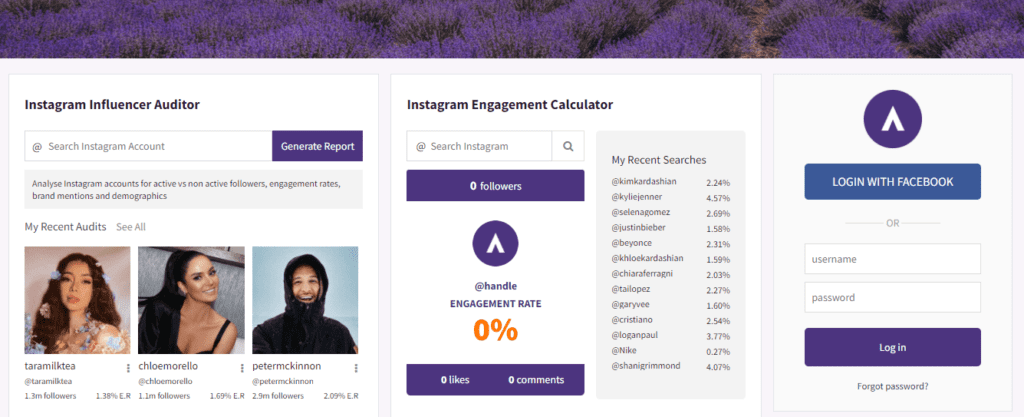 As a complete Instagram marketing toolkit, Phlanx has dedicated one of its features to calculating engagement rate. So, using this, you get to measure the engagement of your page and your rivals.
Aside from analyzing your competitors' engagement rate, Phlanx also allows you to calculate the average number of likes and comments. So, if you wish to keep track of your rivals' performance, this IG tool can help.
Read More: How to Grow Instagram Story Views Organically?
#6 Instagram Tools for Influencer Marketing
Influencer marketing is a highly successful method for expanding your audience and increasing your brand awareness. Many big brands and eCommerce monsters run influencer marketing campaigns on Instagram.
However, if you want to run one of these campaigns, you must find a suitable influencer. This is where you need an influencer marketing toolkit.
Different Instagram tools for influencers offer various services. But, a complete one that must belong to your Instagram toolkit should provide you with:
Finding the proper influencer,

Managing the relationship,

Campaign management,

Performance analytics,

And content amplification.
We have already mentioned Ainfluencer as the ideal platform to deliver all these features. But, let's check out other tools as well!
#Upfluence

This influencer marketing platform claims to provide the ideal space and tools for brands to grow a relationship with creators. With its influencer analysis and management, it can possibly fulfill your expectations.
#7 Instagram Tools for Analytics
One of the most necessary Instagram tools is the one that provides information and analytics. These tools help you know how successful you were in performing your marketing strategies and following them, and you will know when to change your ideas to get better results.
Moreover, analytics tools let you know your audience better and follow strategies that work more efficiently. But how can you know your followers' age, gender, and even location? Let's see!
#Instagram Insights
Helper tools on Instagram will make your IG experience less challenging. Instagram Insights, available to Instagram business profiles, is one of them.
To analyze your performance, find the best time to post on Instagram, track your Instagram link clicks, and understand the main characteristics of your followers, we suggest you use Instagram insights.
You can perfectly analyze your performance and followers and get detailed demographics using this free feature. Just switch to a business account and enjoy having this free tool!
#Iconosquare
Instagram Insights is tailored for the basic needs of marketers and influencers. Yet, it only shows the analytics regarding the past seven days. On the other hand, Iconosquare provides 30-day analytics for your Instagram posts.
We have included Iconosquare in the list of excellent Instagram tools because it gives you tips to improve your performance. That is, you can learn from your mistakes and start fresh!
#8 Instagram Tools for giveaways
Instagram giveaway contests have become popular among brands and businesses in the past few years. Using these contests, you can experience rapid growth in your Instagram engagement rate. So, it is highly recommended.
By the way, the process of setting rules, sharing giveaway posts, preparing the prizes, and picking the winner can be simplified using AiGrow's giveaway picker!
But if you're interested in using various platforms, let's consider your options.
#RandomCommentPicker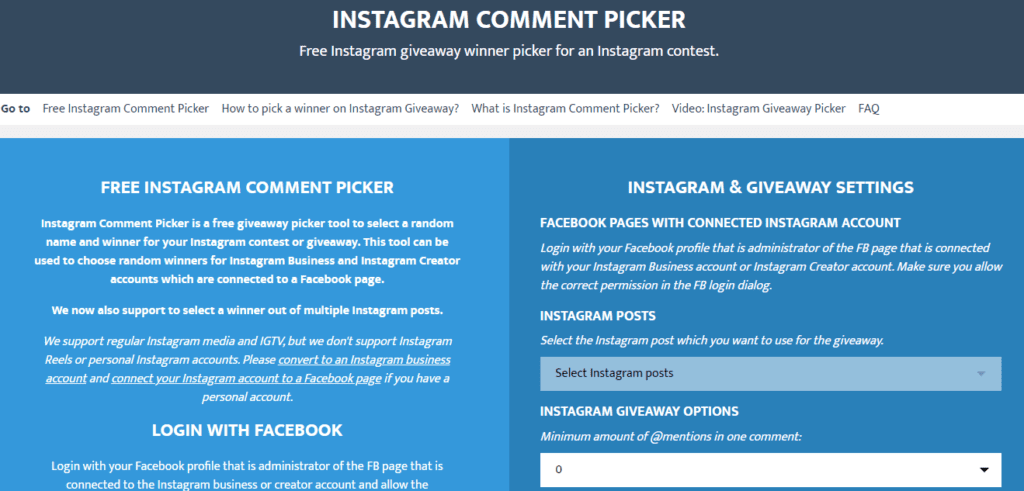 Well, this IG tool precisely does what it's supposed to do. It will randomly choose a winner from your comments. You can also type in a list of names in the tool, and it will pick a name so that you can remain impartial!
#ShortStack
ShortStack is another Instagram tool you can count on for automating your giveaways and contests. It might not be as sophisticated and complete as AiGrow, but it will probably get the job done.
#9 IG Tools for Hashtags
We can't possibly ignore the immense power and popularity of Instagram hashtags. Yet, you might have difficulty finding the top Instagram hashtags. In that case, read on to find out what Instagram tools can help you!
#MetaHashtags
If you'd like to find relevant hashtags to your content, you can use this platform. MetaHashtags also lets you control your hashtag contests. Using it, you can figure out how successful you have been!
#Keyword Tool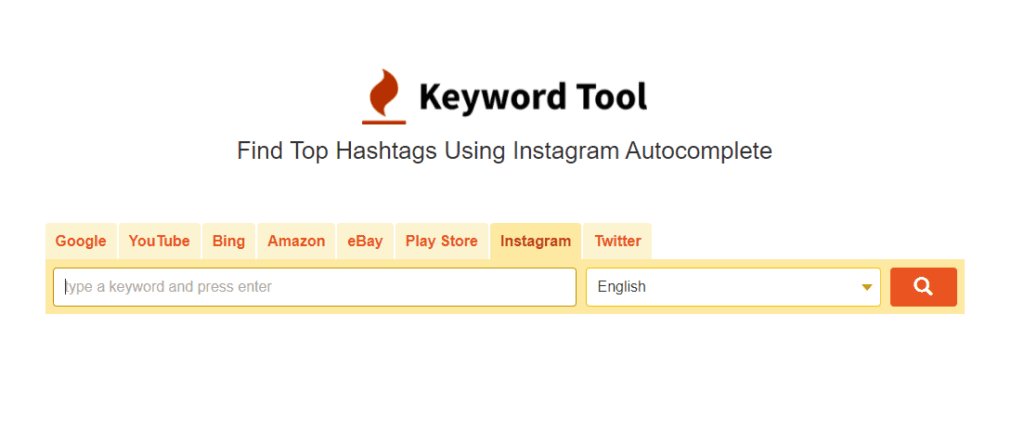 When you're trying to find well-performing hashtags for your Twitter, YouTube, and Instagram, this tool can help you. So, don't forget to check it out!
#Inflact Hashtag Generator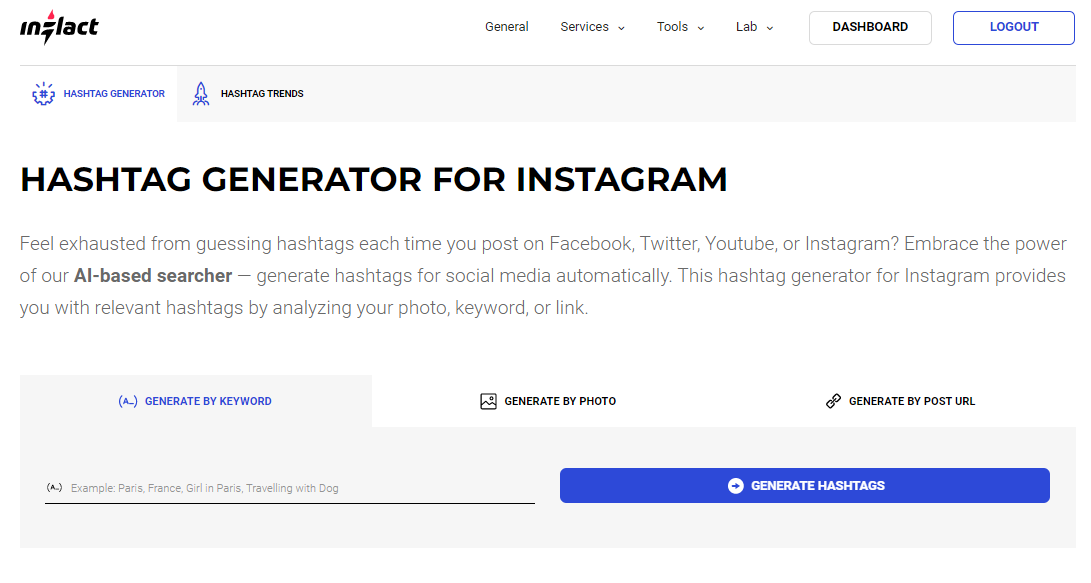 Another great website that you can use to generate hashtags for your posts is Inflact. This IG tool helps you find the best hashtags based on the keywords, photos, and even the links to your posts.
Then, it categorizes them into different groups in accordance with their volumes.
FAQ on IG Tools
Now you know 28 ideal Instagram tools that can ensure your success. But, we would like to answer some other common questions here.
1- How can I find my followers' emails?
Email marketing is indeed an essential strategy for all marketers. But, generating email leads using Instagram might be challenging. After all, you can't ask all your followers directly.
Instead, you have two alternatives:
You can create a landing page where they need to include their email address to access your engaging content or a giveaway prize. You can do so using

myURLs.bio

, which we introduced earlier!

You can use

Instagram email finder tools

, like AeroLeads. It lets you find emails by entering a username.
2- What is Instagram branded content tools?
Influencers can partner up with their favorite brands and promote their products in their Instagram content. The Instagram tools that help you keep track of the partnership and its performance are Instagram branded content tools!
3- Can Instagram hacking tools help recover an Instagram password?
Instagram hack tools are very unsafe. Yet, you could use Instagram password recover tools. For instance, Dyn makes it possible for you to reset your password by entering your username and email address.
Yet, the safest way is to recover it through Instagram. Instagram help center can help you do so!
Final Thoughts
To wrap it up, to get the best results, you need to have a complete Instagram toolkit containing some professional Instagram tools. These Instagram tools will help you in every single step of running your account on Instagram and getting more interactions.
So, read the article carefully, consider the 28 tools and decide what you need for your Instagram toolkit. Also, if you know of other IG tools, let us know by leaving a comment. ?
GET IN TOUCH
Schedule a Visit