If you want to maximise the impact of your social media efforts, then look no further than Repurpose.io. This social media planning tool saves time and effort while delivering high-quality content across numerous channels and expanding your online presence thanks to its content reuse features. You may want to use something pre-made instead of dealing with more complex video editing tools.
With only a few mouse clicks, you can convert your old content into several other forms with Repurpose app. The platform includes templates for several media types, so you can effortlessly reuse content when making new blog posts, emails, podcasts, or movies. That way, you may save time and effort whenever you want to share content on social media instead of starting from zero.
In the following, we will go through Repurpose IO review. Stay tuned to learn more about this tool.
Repurpose.io Reviews; What Is Repurpose AI?
Repurpose definition is a cutting-edge platform that facilitates content production and promotion. Its robust capabilities make it easy for users to recycle information into other forms, which saves them time and money.

Users of Repurpose app may either start with an empty canvas to create trendy social media posts or use the platform to transform old content into new media like films, podcasts, and infographics. It eliminates the need for manual distribution of information across different platforms by providing solutions for scheduling posts and automating content distribution.
Because of the intuitive drag-and-drop interface, anybody can start making their own content immediately without first learning to code. When it comes to streamlining the processes of content marketing and development, Repurpose.io is the ideal platform for companies and content producers.
Read More Reviews: Sidesmedia Reviews; Is Sides Media Legit or a Dangerous Scam?
Basic Features of Repurpose AI
Here are some of the best features of Repurpose Ai: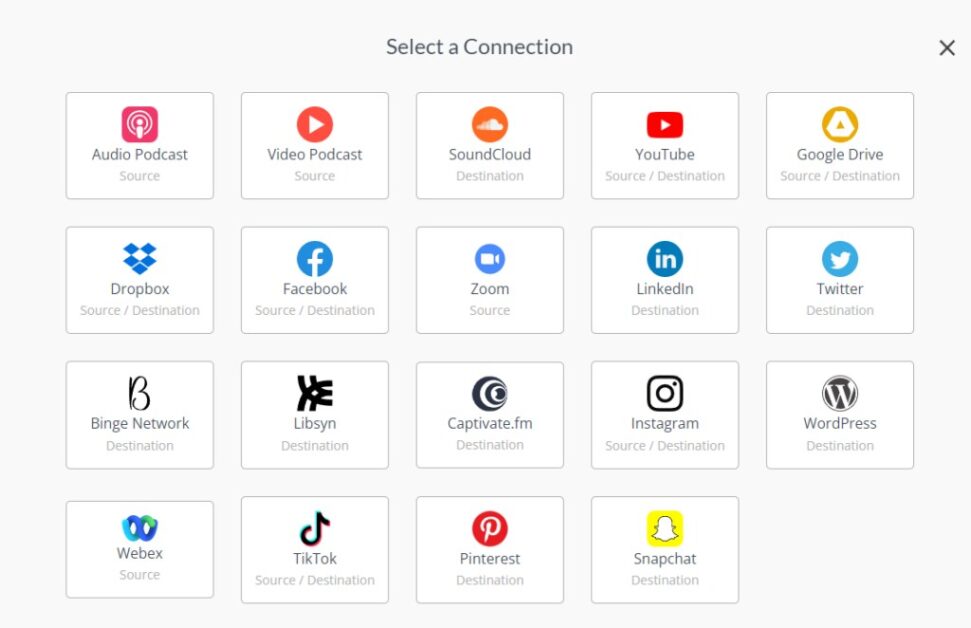 Automatic Repurposing with Repurpose Content Platform
It can automatically reuse your content on several social media networks. Examples include audio podcasts, Google Drive, Dropbox, Google Photos, and TikTok. You have the option of repurposing video content, picture, or text.
Content Templates in Repurpose AI
You can use the tool's pre-built templates to quickly and easily reuse your existing content. This facilitates the generation of high-quality content that is also platform-specific. You may effortlessly integrate your own brand and aesthetic into the premade layouts.
However, with AiGrow, you can have a dedicated account manager who will assist you in managing your social media presence, curating engaging content, and optimising your account for growth.
They can help you create visually appealing posts, schedule them at optimal times, and engage with your audience effectively. AiGrow aims to simplify managing social media accounts and help users achieve their marketing goals.
Scheduling with Repurpose AI
You may plan and schedule your updates. This implies that you must produce content once for your social media accounts. This is a fantastic method for keeping in touch with your followers and ensuring regular content delivery.
On the other hand, with AiGrow's Content Creation Plans, you don't have to create content yourself, as a dedicated account manager will help you with that. The account manager will work closely with you to understand your brand, target audience, and content goals. They will then create and curate engaging content for your Instagram account, ensuring that it aligns with your brand identity and resonates with your audience.
A dedicated account manager can be beneficial as they can provide expertise and guidance in creating high-quality content that drives engagement and helps you achieve your social media objectives. They can also save you time and effort by taking care of the content creation process, allowing you to focus on other aspects of your business.
Try AiGrow Now for Guaranteed Results
Analytics in Repurpose AI
It's a content repurposing business that also offers metrics on how well your posts perform. You may use this information to identify which postings are successful and which ones require work. You can use this information to improve your content strategy and attract a larger audience.
Multiple Workflows With Repurpose.io
Transferring contents from one service to another is only one of many possible processes. It can repurpose content to other platforms like Facebook, TikTok, Instagram, YouTube, LinkedIn to Instagram, Podcast to Youtube, Facebook Reels, and YouTube Shorts.
Read More: Plixi Review: Shocking Reality About Plixi
Snippets in Repurpose.io
Facebook, Google Drive, Dropbox, YouTube, and Zoom all make it easy to cut down longer movies into shorter ones. It gives you access to resources for repurposing video content tools.
With AiGrow's Content Creation Plans, you can take your social media presence to the next level. For just $1 a day, you gain access to a dedicated account manager who will assist you in creating engaging and high-quality content for your multiple platforms.
Whether you need help brainstorming ideas, writing captivating captions, or designing eye-catching visuals, AiGrow's team of experts supports you every step of the way. By leveraging the power of a dedicated account manager, you can save time and effort while ensuring that your Instagram content stands out from the crowd.
Design the perfect Instagram feed with AiGrow
AI Technology
The use of AI algorithms allows for the reduction of lengthy articles into concise ones. The AI will not only edit your films for you but also transcribe the audio and add closed captions.
Instagram is well-known for its sensitivity towards AI tools regarding content creation. However, there is a solution that bridges the gap between automation and manual input: AiGrow's manual Content Creation Plans service.
This service allows Instagram users to ensure their content is created with a human touch. AiGrow's team of experts work closely with users to understand their brand, target audience, and content goals, allowing them to create engaging and authentic posts that align with the user's vision.
Easily plan your Instagram feed with AiGrow now!
Repurpose IO Pricing
You may try out Repurpose.io without spending any money for 14 days.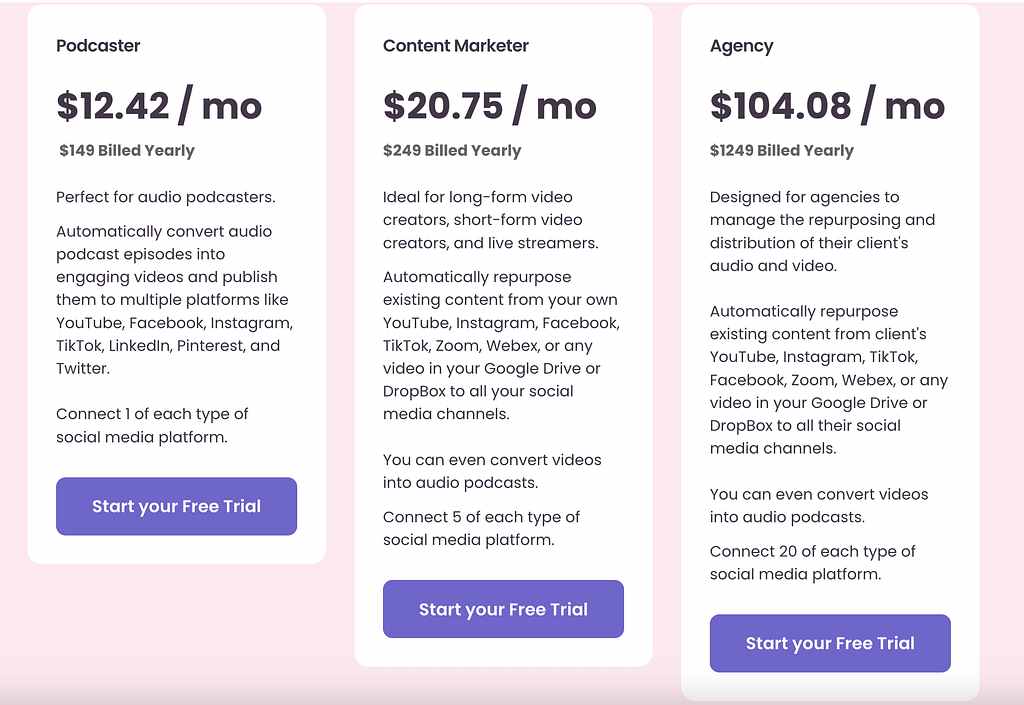 There are three tiers of Repurpose.io pricing.
Podcaster Plan | $15/month: This is ideal for podcasters who want to easily transform their audio episodes into entertaining videos for distribution on multiple platforms like YouTube, Facebook, Instagram, TikTok, LinkedIn, Pinterest, and Twitter.
Content Marketer Plan | $25/month: It's perfect for those who make short and lengthy videos and live streamers since it provides tools for repurposing video content. Instantly share videos you create or find on platforms like YouTube, Instagram, Facebook, TikTok, Zoom, Webex, and Dropbox across all your social media profiles. Repurposing video content into audio podcasts is another viable approach.
Agency Plan | $125/month: Built specifically for companies to control their clients' audio and video content distribution and content repurposing service. Automatically share client-provided videos across Google Drive, Dropbox, YouTube, Instagram, TikTok, Facebook, Zoom, and WebEx. You can even create audio podcasts from video.
Repurpose.io Pros and Cons
Let's weigh the benefits and drawbacks of this service to help you decide whether it's the perfect tool for you.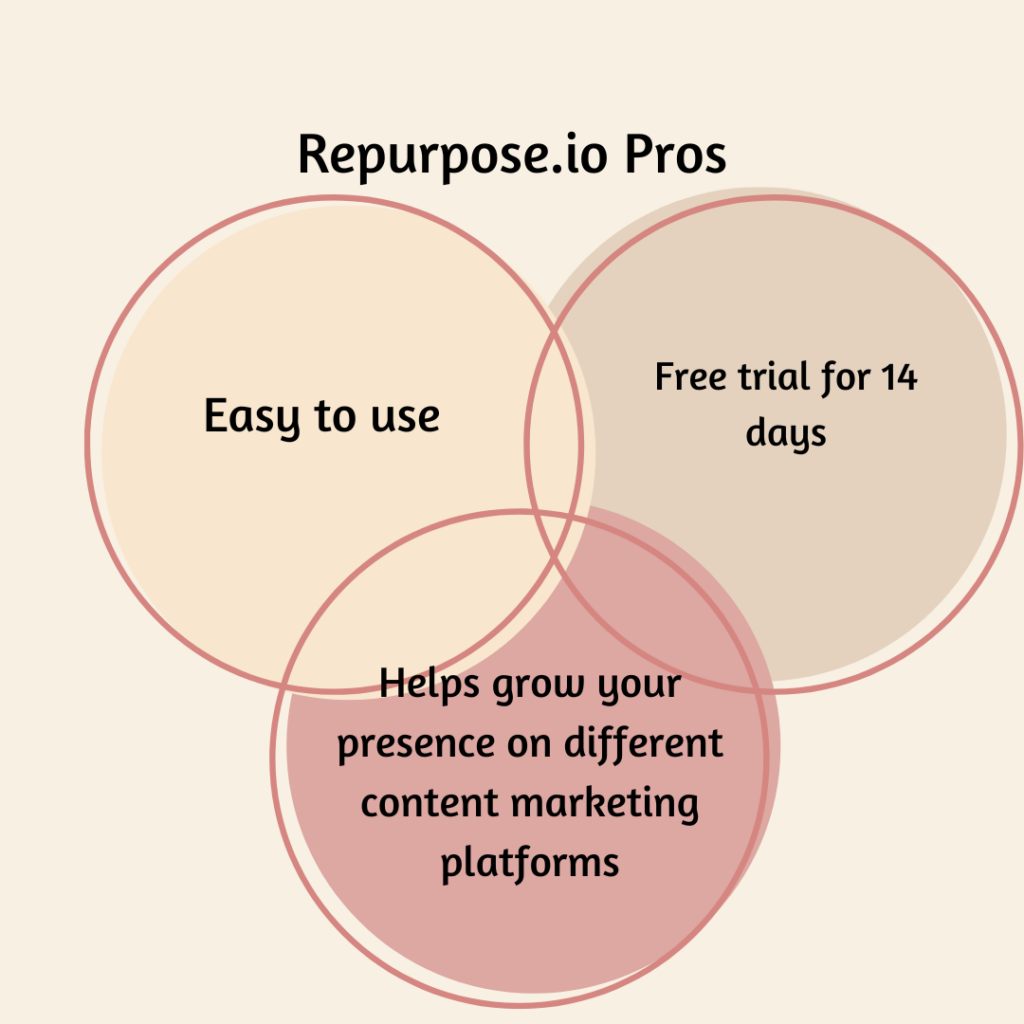 Repurpose.io Cons
While Repurposeio offers automation features, it has some notable limitations that may be considered cons. Considering these cons when evaluating Repurpose.io and determining whether they align with your content repurposing needs and preferences is important.
Limited Video Creation from Audio
While Repurpose.io can automate converting audio content into video format, the options for customization and advanced video editing features are limited. Users may want more control and flexibility in video creation, which Repurposeio may not provide.
On the other hand, AiGrow's Content Creation Plans are designed to take your social media presence to the next level with customisation and advanced video editing features. With our plans, you'll have access to a dedicated account manager who will work closely with you to understand your brand's unique voice and create compelling content that resonates with your audience.
Our plans offer flexibility, allowing you full control over the content creation process. Whether you prefer to provide specific guidelines or let our experts take the reins. Our team of skilled content creators will manually craft engaging posts that align with your brand's identity, ensuring that every content is tailored to your target audience.
Take your Instagram growth to the next level with us!
Inability to Repurpose Blogs and Images
Repurposeio primarily focuses on repurposing audio content, which means it may not be as effective for repurposing written blogs or images to other content platforms. Users may need to find alternative methods or tools to repurpose their non-audio content, which can be time-consuming and require additional manual effort.
However, AiGrow's Content Creation Plans go beyond just design templates and content planning. They offer the ability to create videos from written blogs or images, allowing you to repurpose content into engaging video format. This feature provides versatility and allows you to reach a wider audience by catering to different content preferences.
In addition, AiGrow provides a dedicated account manager to assist you throughout your social media journey. This personal support ensures that you have guidance and expertise at your disposal, helping you make the most of AiGrow's features and effectively achieve your growth goals.
Grow my Instagram account now.
Lack of Images and Video Library
Repurpose.io does not include an integrated library of images or videos. This means users must source their own visual content separately, which can be inconvenient and may require additional resources or subscriptions to access high-quality images and videos.
On the other hand, AiGrow offers Content Creation Plans that can further enhance your social media presence. These plans provide you access to various content design templates for your feed and stories.
AiGrow's Content Creation Plans also include a Content Plan Calendar, which helps you stay organised and plan your content. This feature lets you schedule your posts and stories strategically, ensuring a consistent and well-curated feed. By having a clear content plan, you can maintain a cohesive visual identity and effectively communicate your brand's message to your audience.
Click here and start boosting your engagement.
Learning Curve and Technical Knowledge
Repurpose.io may require users to have certain technical knowledge and familiarity with the platform to utilise its features fully. This learning curve can disadvantage users who prefer a more user-friendly and intuitive interface.
On the other hand, we suggest you use AiGrow. AiGrow is a user-friendly platform designed to be accessible to users of all levels of technical knowledge. With its intuitive interface and straightforward setup process, you can easily navigate the platform and utilise its features without a steep learning curve.
AiGrow provides step-by-step guidance and tutorials to help you make the most of its tools and features. Whether you're new to social media management or an experienced user, AiGrow's user-friendly design ensures you can quickly understand and implement its functionalities to grow your Instagram presence effectively.
Grow your Instagram account and save time with AiGrow.
Use Automated Action
Automation is prohibited on Instagram. Instagram has strict policies against automated actions, such as liking, commenting, or following/unfollowing accounts.
Using automation tools like Repurpose.io to directly automate actions on Instagram can violate Instagram's terms of service and may result in account suspension or other penalties. It's crucial to be aware of and comply with Instagram's guidelines regarding automation when using Repurpose.io or any other automation tool for Instagram content.
Instead of relying on automation, we highly recommend AiGrow, a manual growth service offering comprehensive tools to help you organically grow your social media presence. AiGrow focuses on providing personalised and targeted strategies to engage with your audience and attract genuine followers.
Get your mind off your Instagram content creation worries.
Negative Repurpose.io Reviews
There are also some negative Repurpose.io reviews; here is one: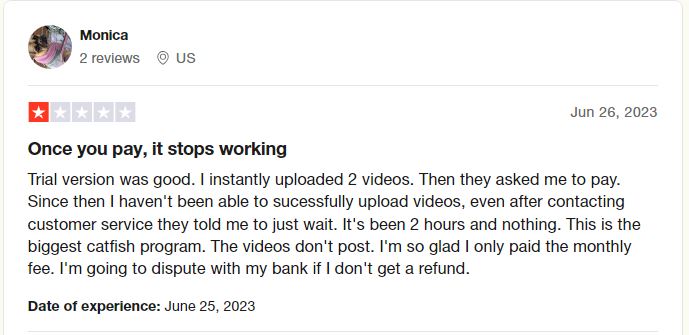 The other negative reviews also indicate: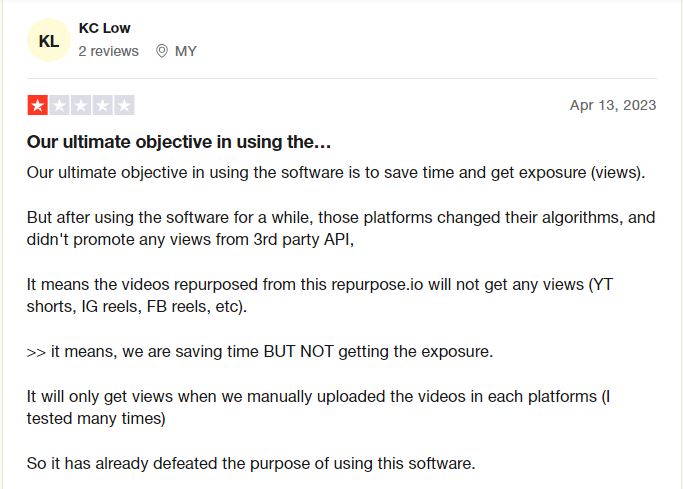 Repurpose AI Use Automation; Is It Harmful to My Page?
Repurpose.io is among the best content platforms leveraging automation's power to simplify and streamline content distribution across content platforms. While Repurpose.io offers automation features to streamline content distribution, it's important to exercise caution when using automation on Instagram.
Instagram has strict policies against automated actions like liking, commenting, or following/unfollowing accounts. Violating these guidelines can result in account suspension or other penalties.
It's crucial to be mindful of Instagram's terms of service and community guidelines when using Repurpose.io or any other automation tool.
By using Repurpose.io responsibly and within the boundaries set by Instagram, content creators can still benefit from its automation capabilities while maintaining compliance with the platform's rules. It's always recommended to stay informed about Instagram's policies and guidelines to ensure a safe and authentic presence on the platform.
Repurpose.io Alternatives
AiGrow is the best Repurpose IO alternative and is a social media growth platform that offers various features to help users grow their Instagram presence. Unlike Repurpose.io, AiGrow does not rely on automation for its services. Instead, it provides tools and strategies to help users grow their Instagram followers and engagement organically.
AiGrow offers targeted follower growth, content scheduling, post and story engagement, hashtag research, and analytics. These features are designed to help users effectively manage their Instagram accounts and engage with their audience without relying on automation.
If you are looking for a social media management platform that does not use automation, AiGrow might be a suitable option. Exploring multiple platforms, comparing their features, and considering your specific needs is always recommended before deciding.
AiGrow Content Creation Plans
Here is a list of AiGrow's content creation plans: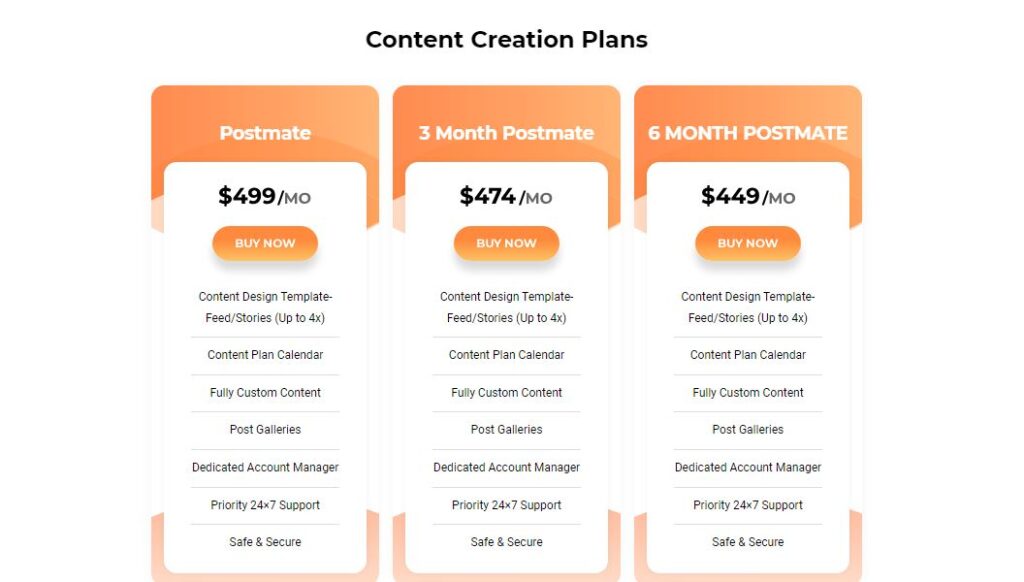 Content Design Template: AiGrow provides a content design template to create visually appealing and engaging content for your social media feed and stories.
Feed/Stories (Up to 4x): AiGrow helps you create and schedule up to four daily posts for your social media feed and stories. This ensures a consistent presence on your social media platforms.
Content Plan Calendar: AiGrow offers a calendar that helps you organise and schedule your content in advance. This allows you to plan your social media posts and ensure a consistent flow of content.
Fully Custom Content: AiGrow allows you to create fully custom content tailored to your brand and target audience. You can customise your posts' design, layout, and messaging to align with your brand identity.
Dedicated Account Manager: With AiGrow, you get a dedicated account manager who will assist you in creating and managing your content. They will provide guidance, answer your questions, and help you optimise your social media strategy.
Priority 24×7 Support: AiGrow offers priority 24×7 support to its customers. If you have any issues or need assistance, you can contact their support team anytime, and they will prioritise your request.
Post Galleries: AiGrow allows you to create post galleries, collections of multiple images or videos in a single post. This feature enables you to showcase multiple products, tell a story, or share a series of related content in a visually appealing way.
FAQs
Q1: Repurpose.io How Long Does It Take To Upload?
The upload time for repurpose.io can vary depending on several factors, including the size of the file you are uploading and the speed of your internet connection. Generally, smaller files will upload more quickly, while larger files may take longer. Additionally, uploading the file may take longer if you have a slower internet connection.
Q2: How Does Repurpose.io Work?
It works by connecting to your existing accounts on platforms like YouTube, Facebook, and Instagram, allowing you to automatically convert your videos, podcasts, and live streams into different formats, such as audiograms, blog posts, and social media clips.
Q3: How Much Is Repurpose.io?
Repurpose.io offers a range of plans to suit different needs, with pricing starting from $15 per month and going up to $125 per month. Also, AiGrow is proud to offer a superior pricing structure and manual management services. We understand the importance of providing our customers with competitive rates and personalised attention to help them achieve their goals.
Q4: How To Use Repurpose.io?
To get started, simply sign up for an account on the Repurpose.io website and connect your desired social media accounts, such as Facebook, Twitter, LinkedIn, and YouTube. Once connected, you can effortlessly repurpose your content by uploading videos, podcasts, or live streams to the platform.
Q5: What Is Repurpose.io?
Repurpose.io is a versatile online platform that allows users to repurpose their content across various social media platforms and online channels. It simplifies the process of repackaging and distributing content, saving time and effort for content creators.
Q6: Repurpose.io Discount Code: How to Get It?
First, include the orders in your shopping basket. Verify that you are purchasing the correct item(s) and that they meet the conditions of the Repurpose discount code you want to use before purchasing.
Proceed with the repurpose.io purchase. Look around each page for the chance to enter a discount code or promotional code. To use a discount, just highlight the code, copy it, and then paste it in the box where it says "Apply coupon" or "Submit coupon".
Verify that the discount was applied to the final price by scanning your purchasing basket. Your order total will be modified to reflect the Repurpose coupon discount.